This post may contain affiliate links. Read the full disclosure here.
Jamaican jerk chicken is one of my favorite dishes. The flavor is earthy, complex and a bit spicy. It tastes like the islands to me. This Jamaican jerk sauce recipe is easy enough to serve for a weeknight dinner at home, but delicious enough to serve at a summer dinner party.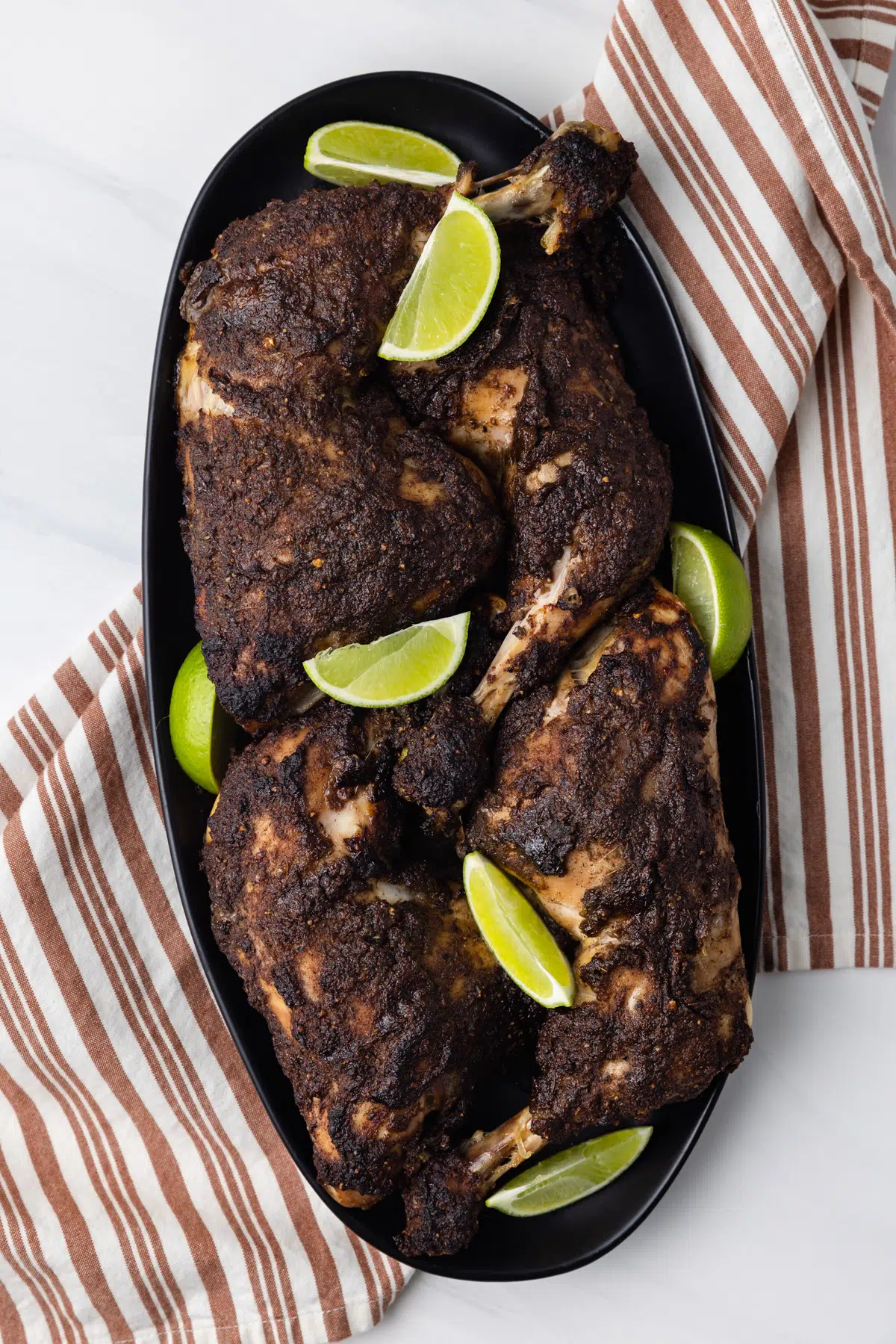 Caribbean jerk sauce is a uniquely flavored sauce all its own. It's the base for a favorite dish of the islands – Jerk Chicken.
The "jerk" style of cooking originated in Jamaican and refers to cooking meats, fish or vegetables that have been marinated in jerk seasoning over a wood fire – often using pimento wood. The smoke from the burning pimento wood gives the cooked food a distinctive flavor.
I'm not suggesting you try to find pimento wood and slow cook anything over it for hours. So I've come up with the next best thing. This spicy, sweet, robustly flavored sauce is a close way to approximate the flavor of long, slow, and woody cooking. It involves a variety of ingredients – some you may have to look for – but the sauce is quick and easy to make.
I love to cook jerk sauce marinated chicken breasts on the grill, but you can also bake them, marinate a whole chicken and roast it in your oven, or use the sauce for shrimp, salmon, or veggies.

My favorite side dishes when serving anything jerk flavored are coconut rice with a squeeze of lime juice, roasted veggies, and grilled pineapple. Try it with peach mango salsa! It's so good.
Some of my other favorite sauces for chicken are my Hawaiian teriyaki sauce, my sweet and tangy apricot barbecue sauce, and my spiked Jack Daniels sauce.
Jamaican jerk sauce has a bright, sweet and spicy flavor of the Islands. There are a decent number of ingredients, and the resulting sauce is flavorful and delicious.
Onions, scallions and garlic – For flavor and aroma.
Scotch bonnet chilis – For spice.
Brown sugar – Gives sweetness to the sauce.
Ginger – This should be fresh, not dried.
Five spice powder – This has a distinctive flavor that is a mix of fennel seeds, cloves, star anise, Sichuan pepper, and Chinese pepper.
Ground pepper– For flavor.
Jamaican Allspice – This is a key component of Jerk Spice mix. It's from the allspice berry, which is reminiscent of cinnamon, cloves, nutmeg, and ginger.
Dried Thyme
Soy sauce – adds richness and color.
Nutmeg – freshly grated works best.
Vegetable oil – or other neutral flavored oil.
How to Make Jerk Sauce
Jamaican jerk sauce is super easy to make. The hardest part of the recipe is assembling all the ingredients.
Add all ingredients to a food processor or blender. Cover and blend until smooth.
Transfer sauce to a jar, seal tightly and refrigerate for up to 1 week.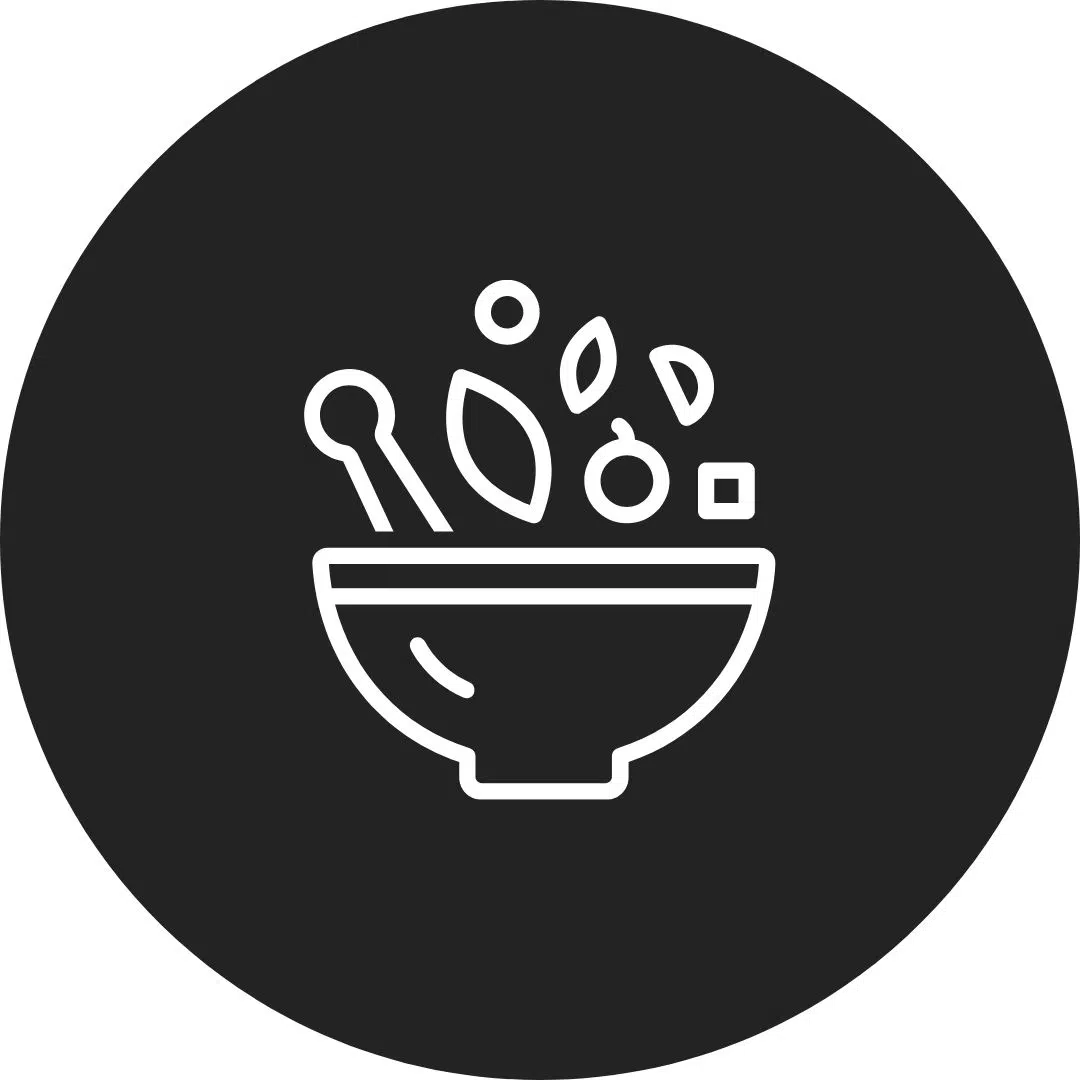 Hint: When ready to use, marinate meat for at least 2 hours. Bake, grill or roast the chicken using your favorite method. This sauce will make enough to marinate two 3 ½ to 4 pound chickens, quartered.
Peppers – Scotch bonnet peppers are at the top of the hot pepper scale. If you can't find them, you can substitute with habanero peppers. And if you want less heat, use jalapeno peppers.
Jamaican Allspice – if you can't find Jamaican Allspice, you can make your own using ½ teaspoon of ground cinnamon, ¼ teaspoon of ground nutmeg, and ¼ teaspoon of ground cloves. Use in a 1:1 ratio.
You can adjust the heat level of this sauce up or down by changing the types of. peppers you use. Habanero peppers will also be very spicy, but jalapeno peppers will be milder.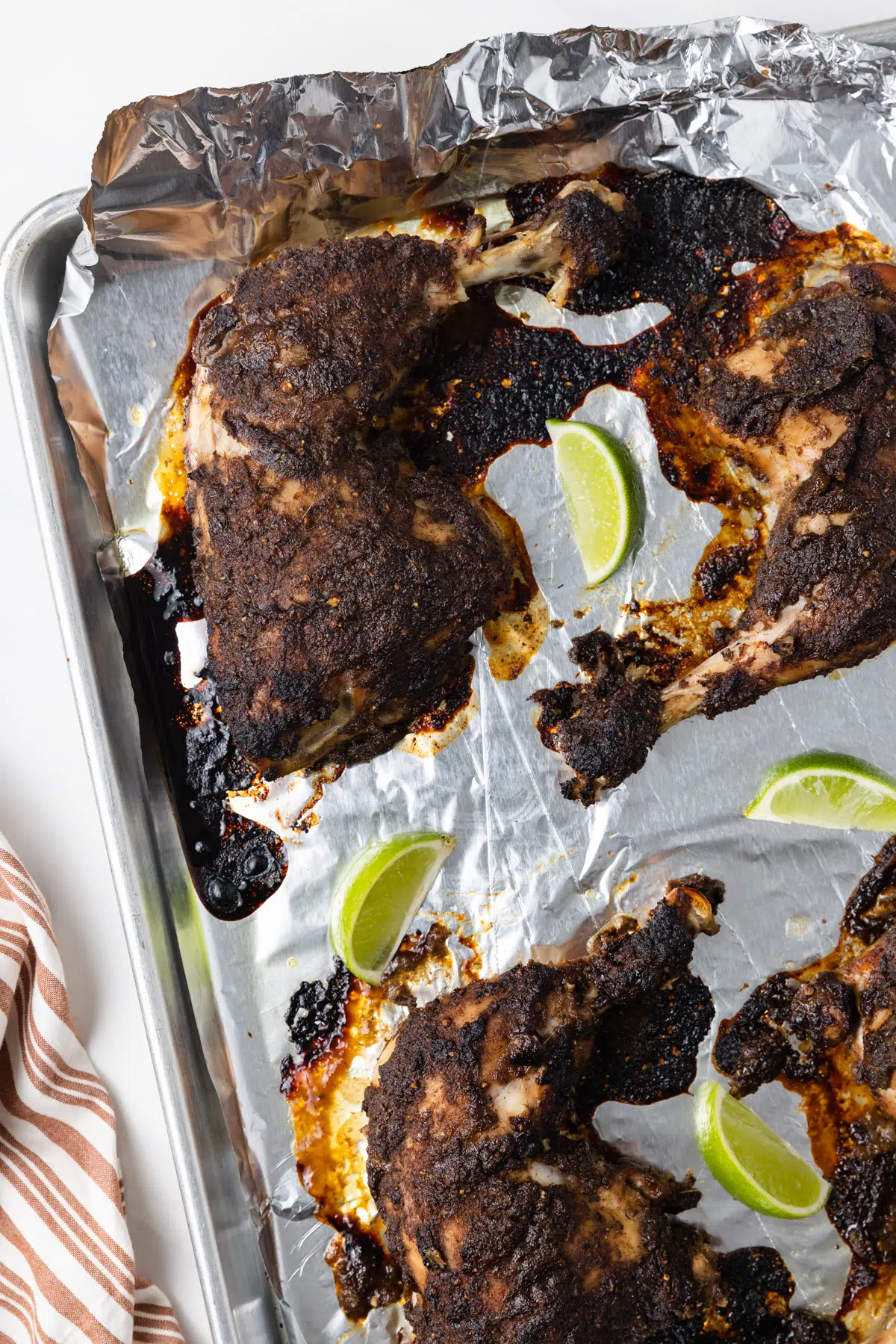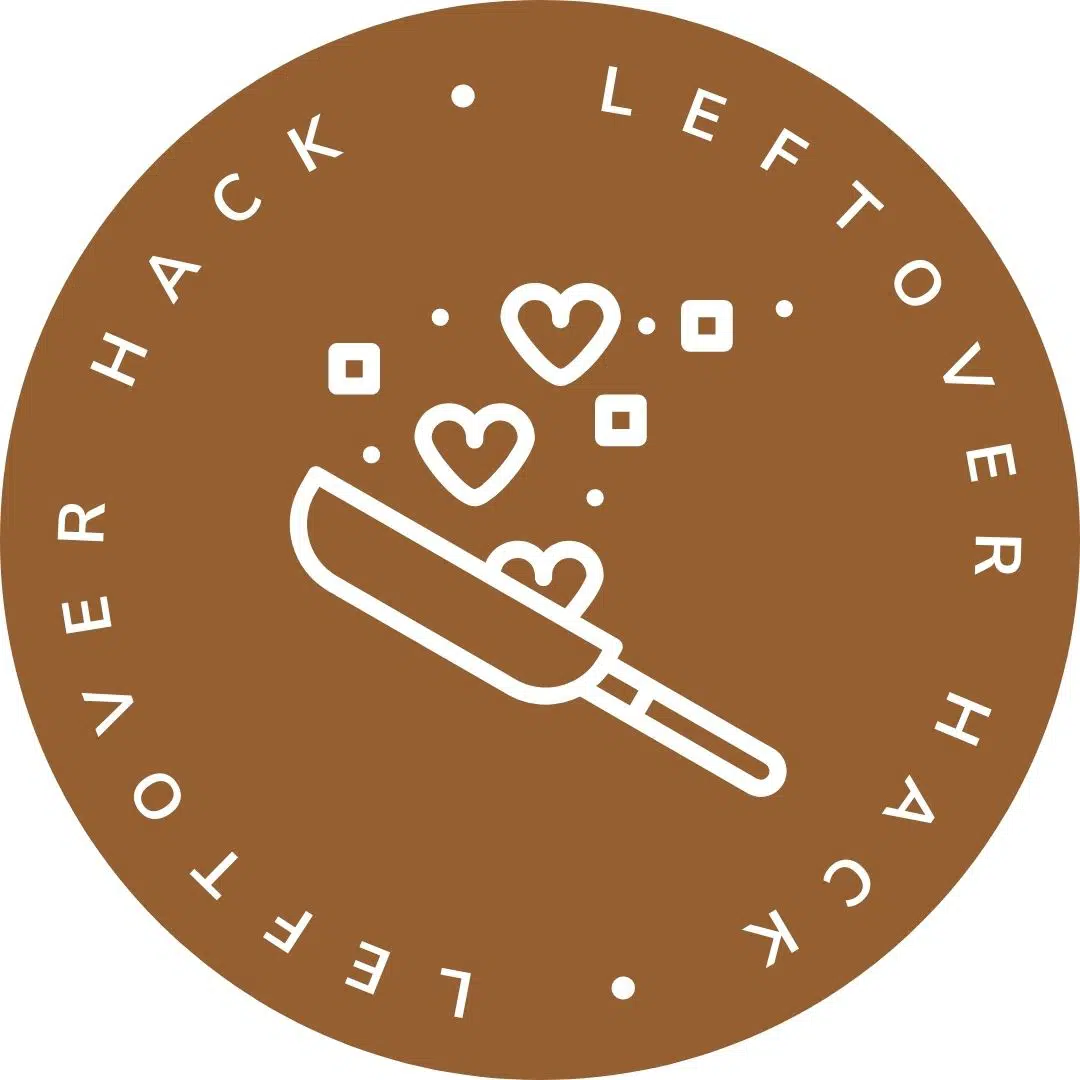 Storage
Refrigerate: Use an airtight container and store it in the fridge for up to 4 days.
Freeze: Transfer to a freezer-safe container and freeze for up to 3 months. Thaw overnight in the refrigerator.
Scotch bonnet peppers are hot – really hot. It may sound crazy but I suggest you wear gloves when cutting the peppers. And don't touch your face – ESPECIALLY your nose or eyes – before washing your hands thoroughly.
Marinade the chicken in the sauce for a minimum of two hours.
If you bake the marinated chicken pieces, line the sheet pan or baking dish with tin foil, you'll thank yourself when it is time for clean up!
Looking for more delicious sauces to use with chicken?