This post may contain affiliate links. Read the full disclosure here.
Spice up your meals with this classic New Orleans Creole Sauce. It's versatile, flavorful, and very simple to make.
Creole sauce is a Creole cuisine, Haitian cuisine, and New Orleans cuisine. It's often referred to as "red gravy", creole tomato sauce, or sauce piquant.
The sauce is made by sauteeing vegetables in butter and olive oil, then adding tomatoes, garlic, seasonings, and herbs. Chicken stock is also used along with cayenne pepper, and hot sauce. Our version skips the cayenne but you could certainly add it if you'd like more spice.
If you enjoy sauces that go great with seafood, give the boiling crab sauce a try!
What is Creole Sauce?
Creole sauce is a staple in Cajun cuisine. It's loaded with onion, bell peppers, and celery. Those are considered the holy trinity in Creole cooking. Mixed with tomatoes, garlic, and herbs, you have a versatile sauce that pairs perfectly with seafood, rice, sausage, and soups. And it all comes together in less than 30 minutes.
---
Ingredients
The ingredient list can be intimidating but the actual recipe is quite easy to put together.
Butter and oil: Melted together to saute the vegetables.
Holy Trinity: This consists of onion, celery, and bell peppers. We used red and green bell peppers.
Tomatoes: All you need is a can of diced tomatoes.
Spices: Garlic, creole seasoning, paprika, thyme, oregano, basil, and black pepper are the spices we chose.
Chicken stock: Look for low-sodium stock so the sauce isn't too salty.
Hot sauce: We used Louisianna-style hot sauce but you can use whatever you prefer.
Worcestershire sauce: Added for an extra depth of flavor.
---
How to Make Creole Sauce
Like most sauces on the site, this one is simple to make and comes together quickly.
Be sure to check out the full recipe and ingredient list below
Saute the vegetables: Heat oil and butter in a large saucepan over medium-high heat until shimmering. Add onions, celery, and bell peppers and cook, stirring occasionally, until vegetables start to soften, 3 to 5 minutes. Stir in garlic, creole seasoning, paprika, thyme, oregano, basil, and black pepper, and cook until fragrant, about 30 seconds.
Add the liquids: Stir in tomatoes, chicken stock, hot sauce, and Worcestershire sauce. Bring to a boil, then reduce heat to low. Simmer until sauce slightly thickens, about 20 minutes.
Finishing touch: Remove from heat and stir in the green onions. Season with salt, pepper, and additional hot sauce to taste.
Serve: Serve with seafood, rice, sausage, or chicken breasts.
Substitutions
Chicken stock: Use vegetable stock instead for a vegetarian option.
---
Variations
There are many ways you can adjust this recipe to suit your tastes.
Spicy: Add more hot sauce or include cayenne pepper.
Seasonings: You can include cumin, curry, or basil, for more flavor.
Veggies: Yellow squash and carrots are great additions! Chop them finely like the rest of the veggies.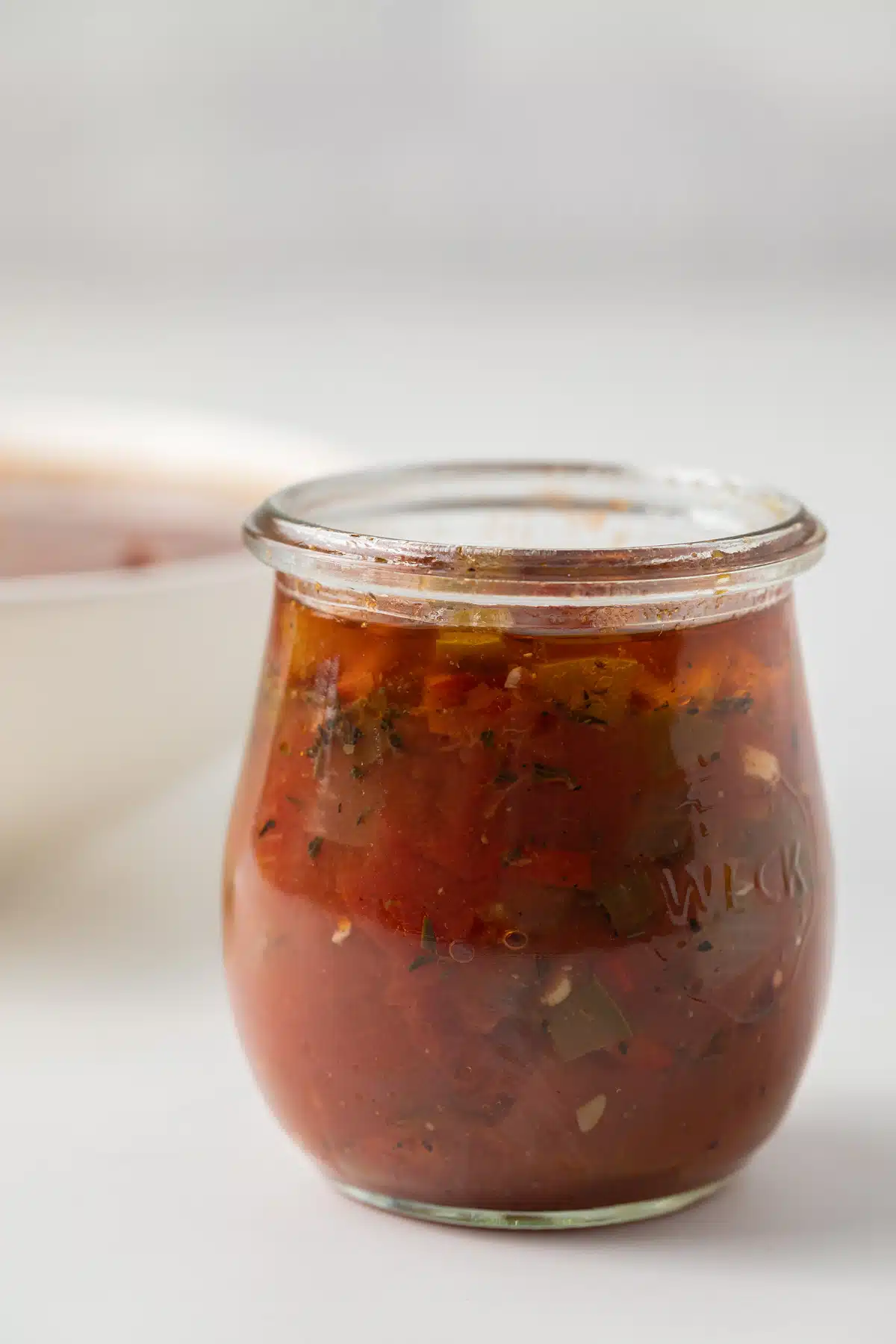 Storage
Creole sauce is one of those sauces that can be made in advance. It actually tastes best the next day after the flavors have had time to meld. Store it in a jar in the refrigerator for up to 1 week.
---
Tips
Chop all the vegetables into small uniform bits. This will ensure they cook evenly.
The longer you simmer the sauce, the thicker it will be. If you desire a thicker consistency, continue to let it simmer until it's as thick as you'd like.
There's no shortage of condiments here on Sauce Fanatic!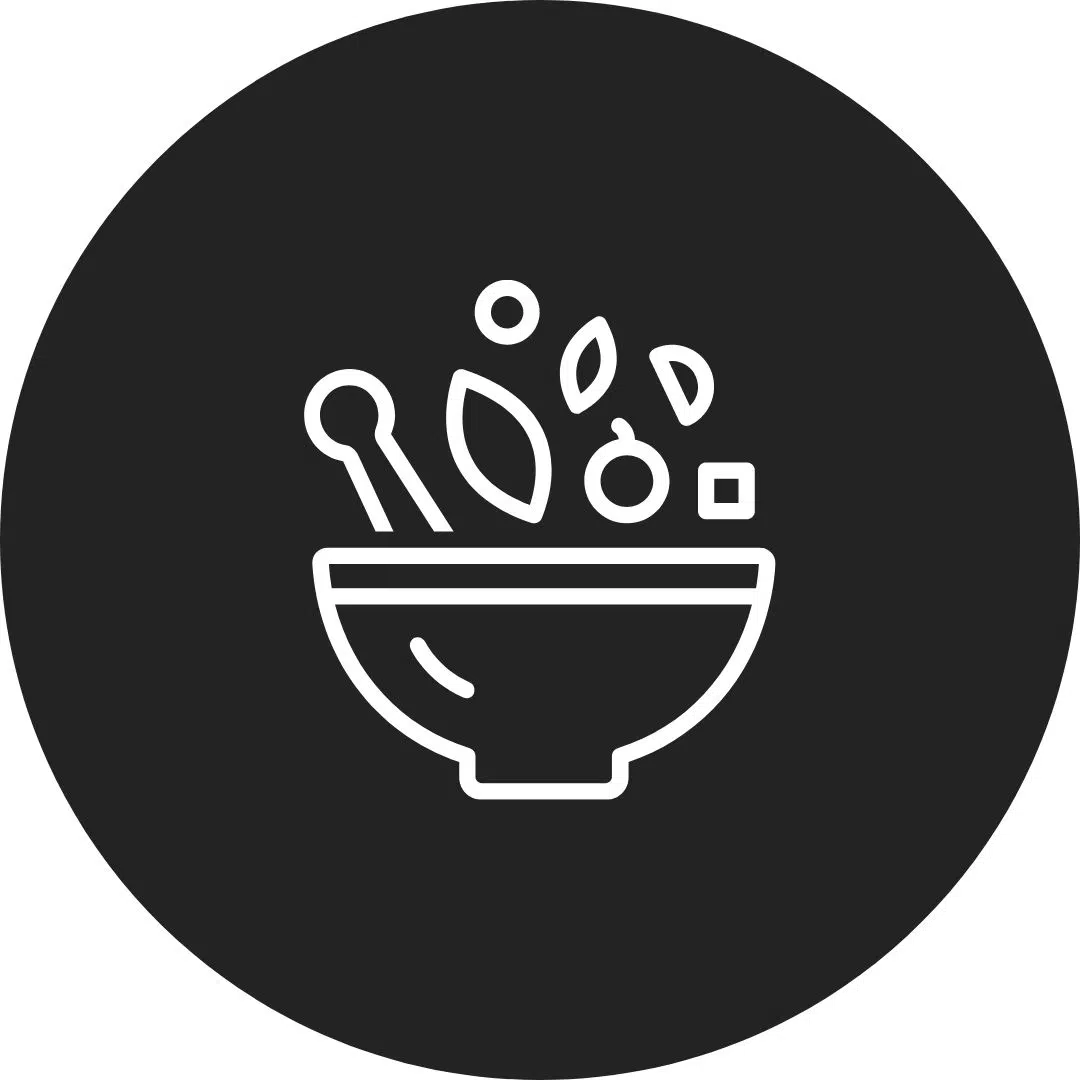 Printable Recipe