This post may contain affiliate links. Read the full disclosure here.
Thick, rich, and creamy, this parmesan cream sauce is the best for dipping breadsticks or serving over vegetables.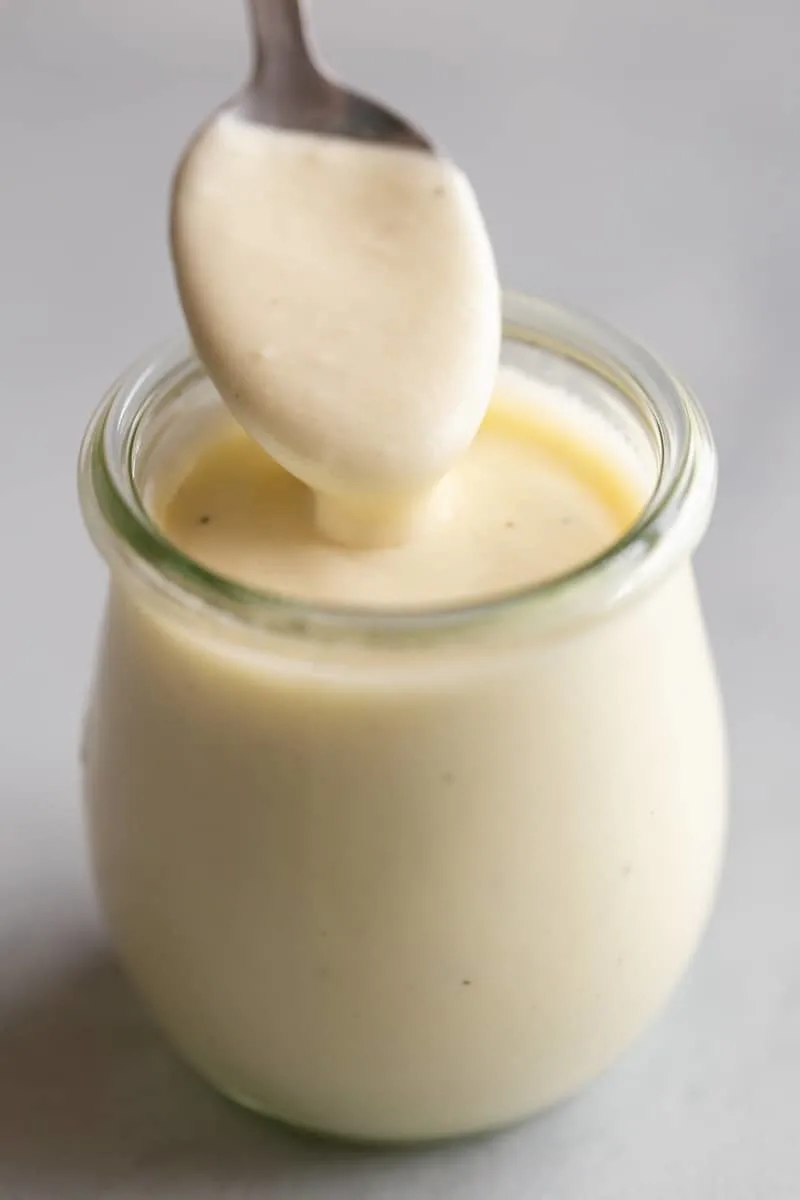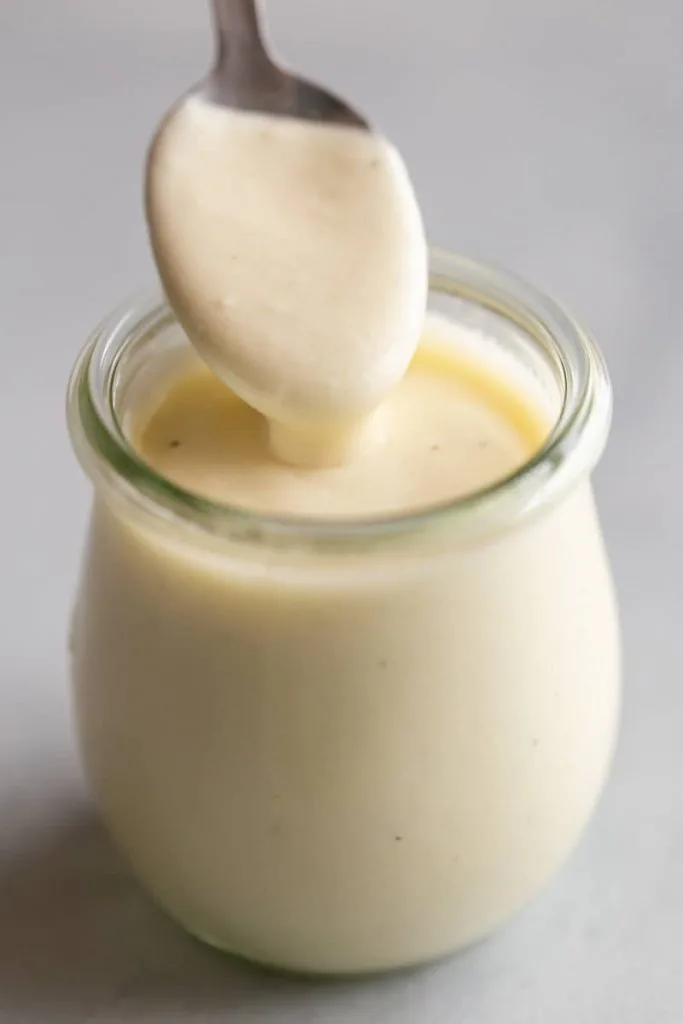 Parmesan Cream Sauce
We love a thick and creamy sauce, especially when it's filled with parmesan cheese!
This recipe is different from our classic alfredo sauce. It doesn't use garlic and uses cream cheese in place of some of the parmesan.
The cream cheese makes the sauce creamier and offers a lovely tang that pairs well with vegetables.
We often serve this sauce over a variety of mixed veggies but you can also pair it with pasta, steak, and chicken.
Our homemade cheese sauce is another great option for vegetables if you're interested in giving it a try!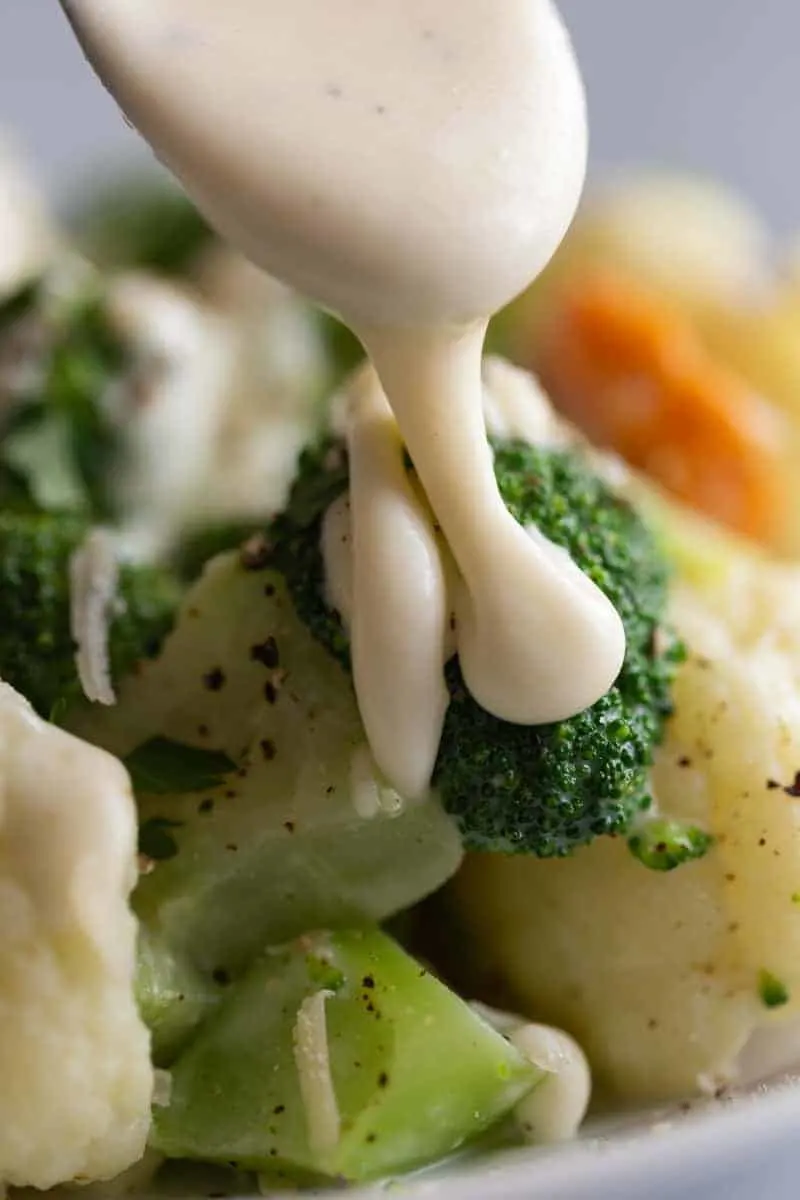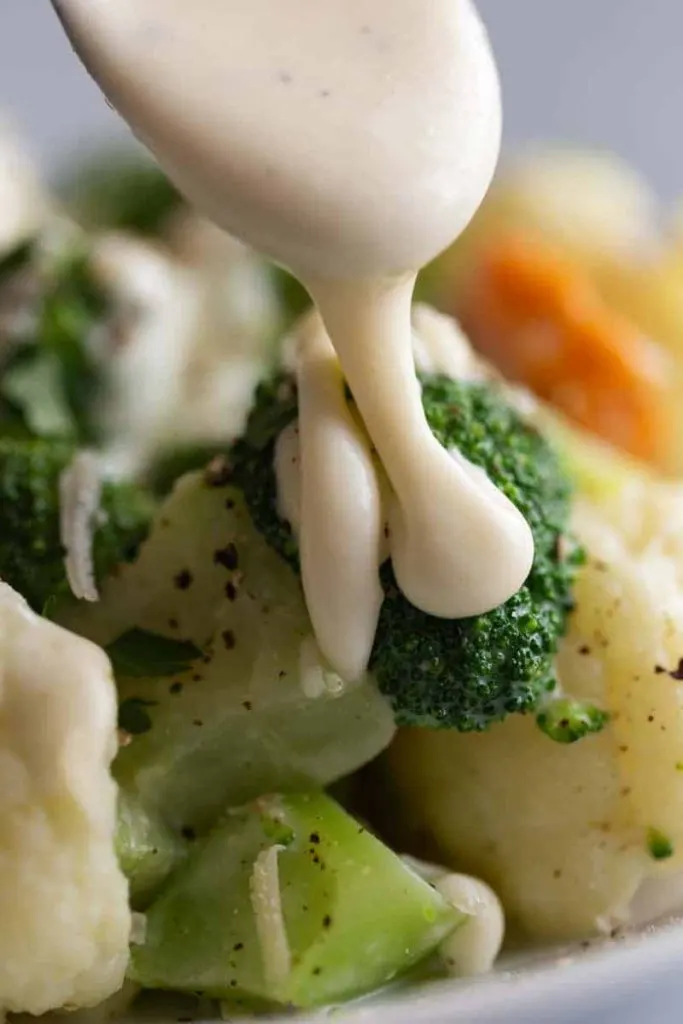 Parmesan Cream Sauce Ingredients:
To make this parmesan cream sauce recipe, you will need:
Butter: Use unsalted butter so you can control the amount of salt going into the sauce
Flour: Adds thickness to the sauce
Heavy cream: Because it's not a cream sauce without cream
Milk: We like to use a combination of cream and milk so the sauce isn't too rich
Parmesan cheese: Freshly grated parmesan cheese works best
Cream cheese: Use just a tad to make the sauce creamy
Salt and pepper: Season to taste once the sauce has finished cooking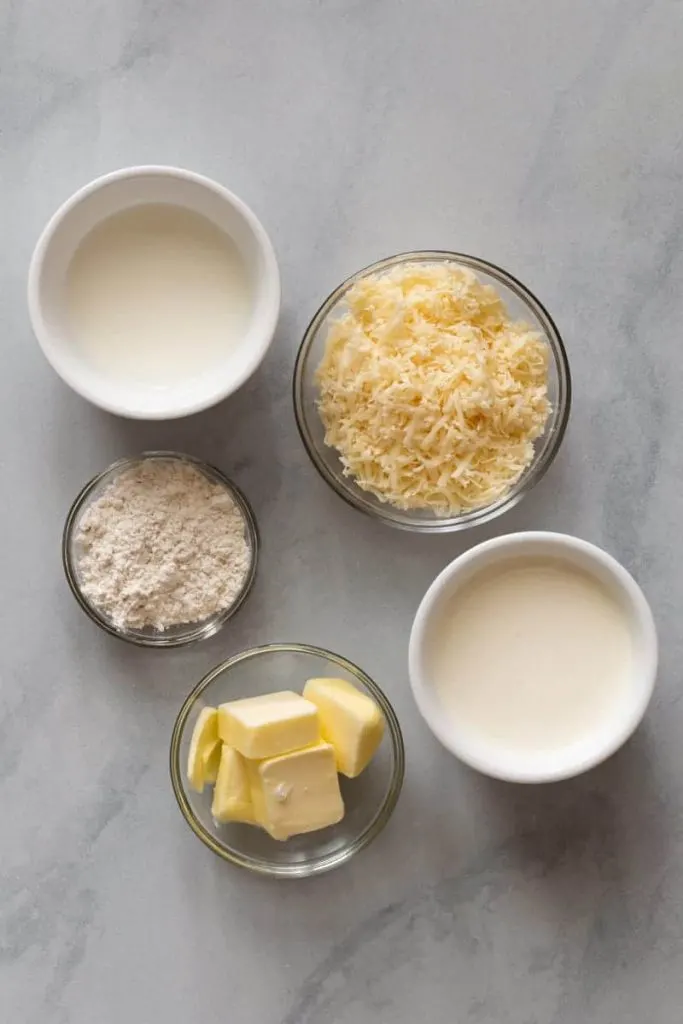 How to Make Parmesan Cream Sauce:
To make a good parmesan cream sauce, simply…
Melt the butter and whisk in the flour. The roux is what will make the sauce thick.
Whisk in the cream, milk, parmesan, and cream cheese. Keep whisking until the cheese is fully melted and no lumps remain. If the sauce is too thick, add a little more cream until it's the desired consistency.
Season with salt and pepper then serve. This sauce is best served immediately.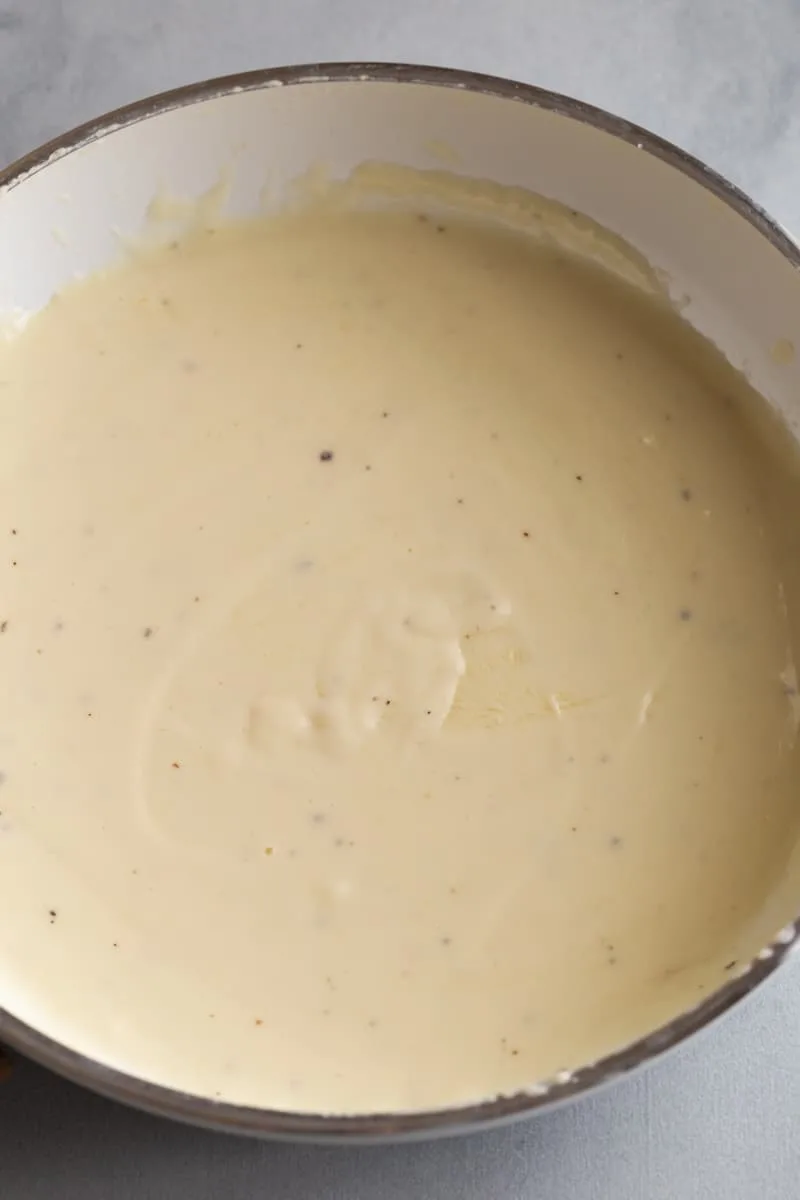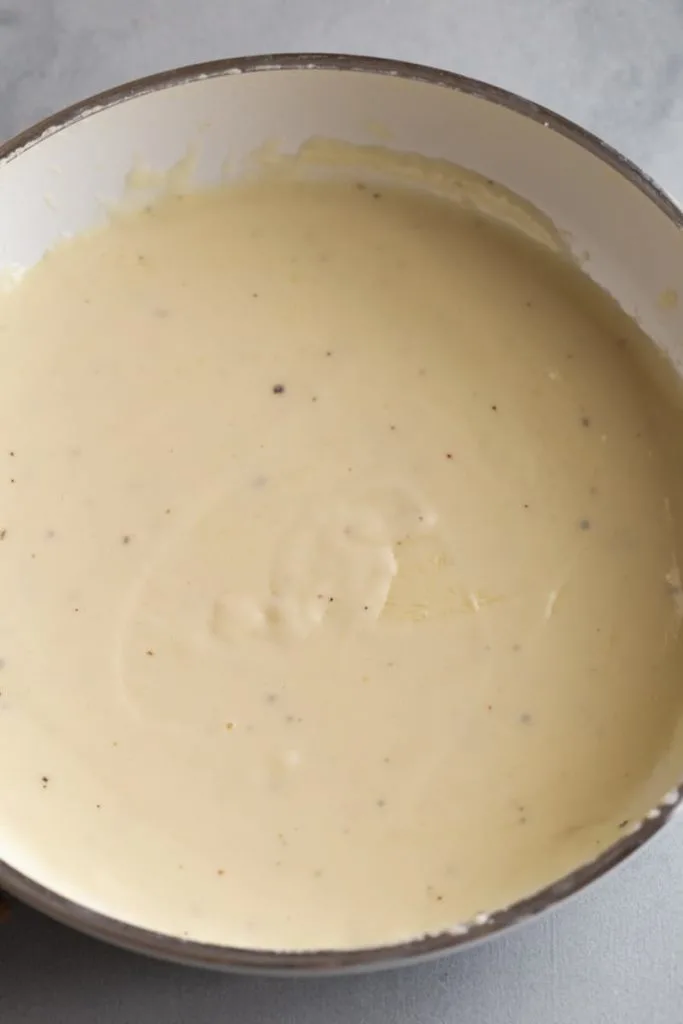 Ways to Serve Parmesan Cream Sauce:
There are quite a few ways to serve this parmesan cream sauce recipe.
Spoon over steamed veggies or baked potatoes.
Toss with cooked pasta.
Drizzle over grilled steak and shrimp.
Use it as a dip for breadsticks.
How To Refrigerate Potsticker Sauce: Transfer to an airtight container and refrigerate for up to 4 days.
When you are ready to use the sauce, warm it a saucepan over low heat. The sauce will be quite thick when it's cold but should loosen as it warms. Add a little milk or heavy cream to thin it out if needed.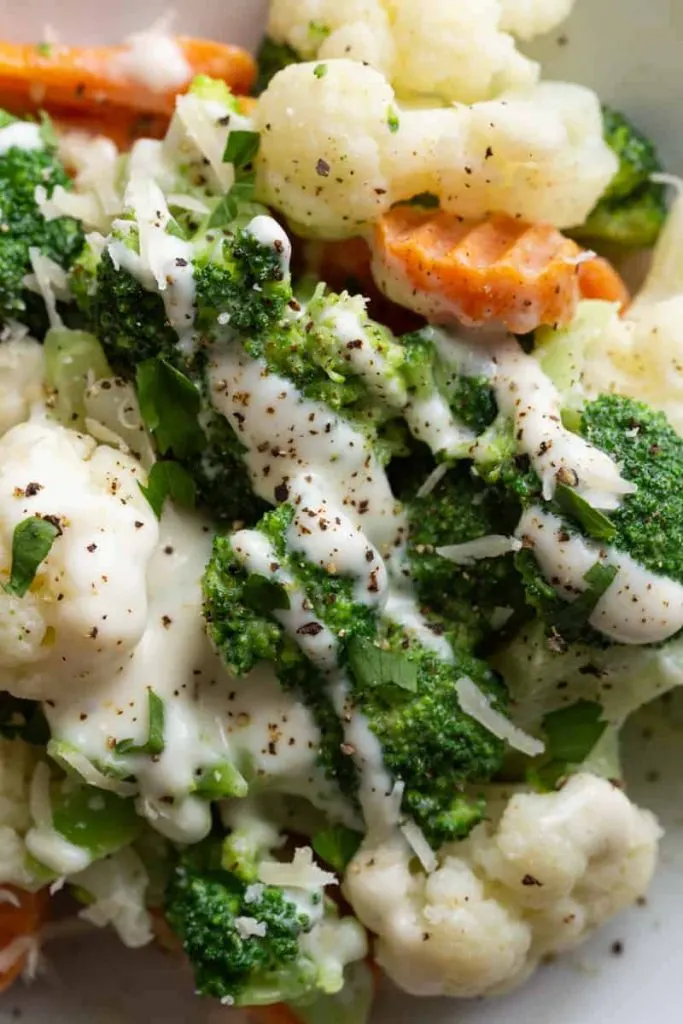 If you are a fan of Italian food, you will certainly enjoy these other sauces.