This post may contain affiliate links. Read the full disclosure here.
Curries are the new comfort food! Served over basmati rice and with fresh naan for soaking up leftover sauce, this aromatic curry sauce is a quick and easy to make delicious dinner.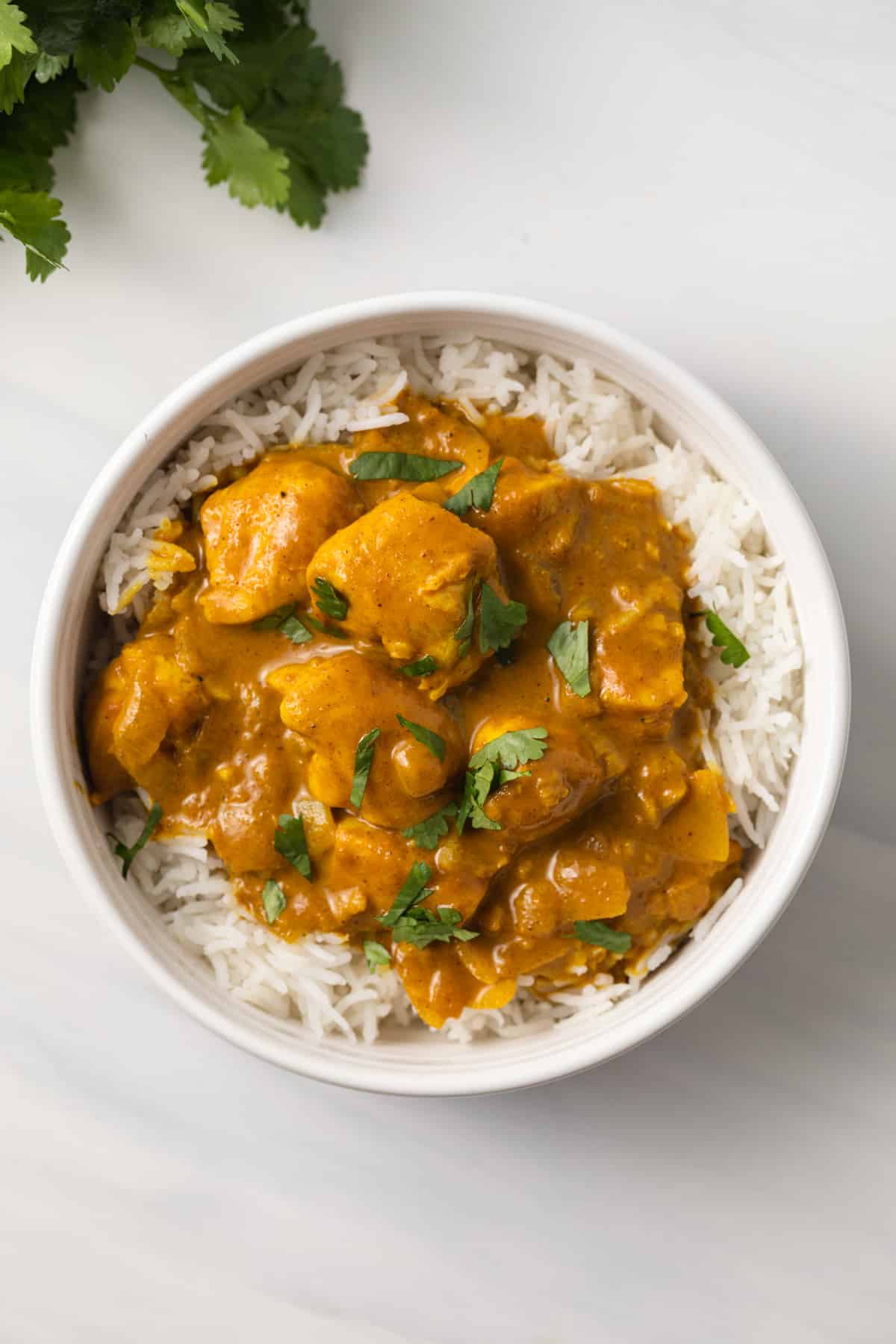 As the weather starts to turn and I start craving comfort foods – I used to think of things like meatloaf with onion gravy, pasta and garlic bread with authentic Italian gravy or bolognese sauce or meatballs smothered in my Swedish meatball sauce.
Just recently, though, I have added Indian chicken curry to my list of crave-worthy comfort foods. I loved the way my pumpkin curry turned out.
Curries are warm, comforting and aromatic. They are typically served over a steaming bowl of white rice and with fresh, hot naan for dipping. The coconut milk with the curry powder and other spices make this coconut curry sauce a perfect quick and easy dinner for a cool night.
There are so many curry variations out there – green curries with green sauce and veggies, mango and chicken curry, a spicy red curry, among others. This curry recipe is our starter recipe. Maybe over the next year or so we'll get adventurous and try out some others.
Don't let "starter recipe" disappoint you – this curry is still creamy, comforting, aromatic and delicious. The cumin and the cinnamon give it an unexpected little zip and zest. You'll love it.
I typically like to serve this coconut curry sauce with chicken – I cut up two chicken breasts (you can also use chicken thighs) into cubes, and saute them in a little neutral oil just until the chicken is cooked through. Then I let the chicken simmer in the curry sauce to finish cooking.
You can also make this curry with shrimp or veggies, and I recommend you try both! Saute the shrimp as you did the chicken, or, because shrimp cooks so quickly, just let it simmer in the sauce until cooked through.
It's also a delicious vegetarian dinner. You can saute whatever veggies you have on hand – I'm partial to curry made with sliced zucchini, green beans, bamboo shoots and broccoli – but use whatever veggies you'd like. Saute them until just crisp-tender and then let simmer in the homemade curry sauce.
I like the ease and the rustic-ness of using the sauteed onions just as they are in the sauce, but if you have picky eaters who don't like lumps in your house, it's super easy to give this sauce a quick blend with a stick or traditional blender to make it nice and smooth.
This curry sauce has a few more ingredients than my typical recipes, but it is worth it.
How to Make Curry
Curry sauce may sound exotic, but it's simple and easy to make (under 20 minutes!) and should be in regular rotation at your house.
Heat oil in a large skillet over medium-high heat. Add onion and saute until softened, about 4 minutes. Then add the garlic and ginger. Cook until fragrant, about 30 seconds.
Stir in the curry powder, sugar, cinnamon, and salt. Cook until fragrant, about 30 seconds.
Stir in the tomato paste and chicken broth. Bring to a boil then reduce heat to medium-low and simmer for about 5 minutes, until the sauce reduces and thickens.
Stir in coconut milk and simmer for 5 minutes.
Notes
Serve with 2 skinless, boneless chicken breast halves – cut into bite-size pieces and cooked through.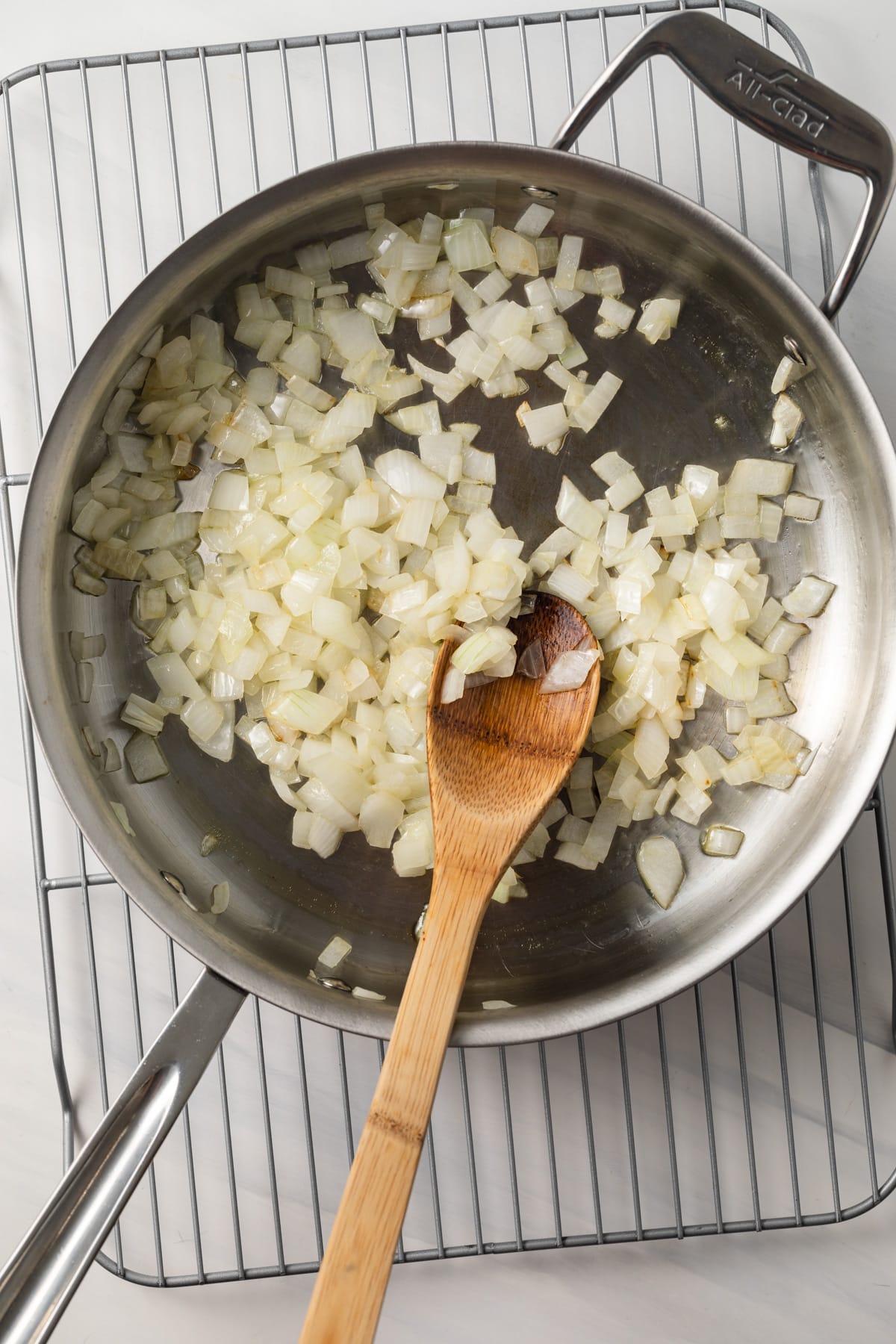 If you don't have curry powder, you can also use a curry paste – but omit the tomato paste and taste the sauce before adding the cinnamon and cumin, as many pastes already have seasonings within it.
If you've even looked at the curry section of an Asian menu, you know there are many varieties of curry out there. Be creative and mix things ups!
Spicy – add chili pepper flakes or cayenne pepper while cooking to imbue heat into the dish.
Kid friendly

– blend the sauce with a stick blender to make it lump free and leave out the spicy ingredients.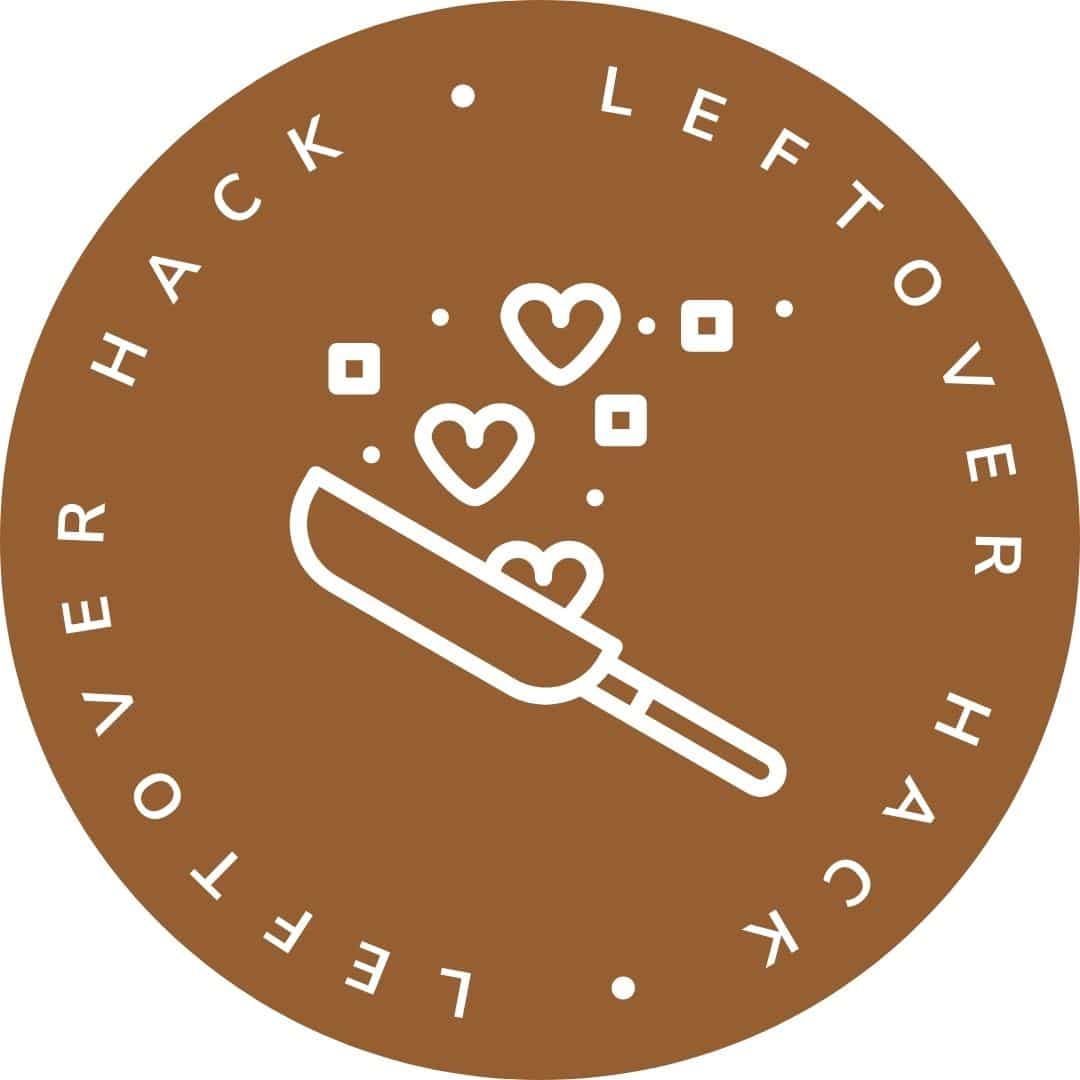 Storage
Refrigerate – Allow the curry to cool then transfer to an airtight container. It will keep for up to 3 days stored in the refrigerator.
Freeze – Allow the curry to cool completely then transfer to a freezer-safe container. It will keep for up to 3 months stored in the freezer.
Curry powders have different strengths of flavor and different levels of saltiness – try different ones to find your favorite.
We have chicken a couple times a week in our house – but by using a different sauce every time, we never tire of it.
Printable Recipe