This post may contain affiliate links. Read the full disclosure here.
Marinara, spaghetti sauce, Sunday sauce, gravy….whatever you want to call it – there is no more comforting a comfort food than spaghetti with red sauce. This authentic Italian gravy recipe sauce is so meaty, rich, and flavorful. It's terrific over pasta and even better when you soak up the last bits of it with a piece of crusty garlic bread.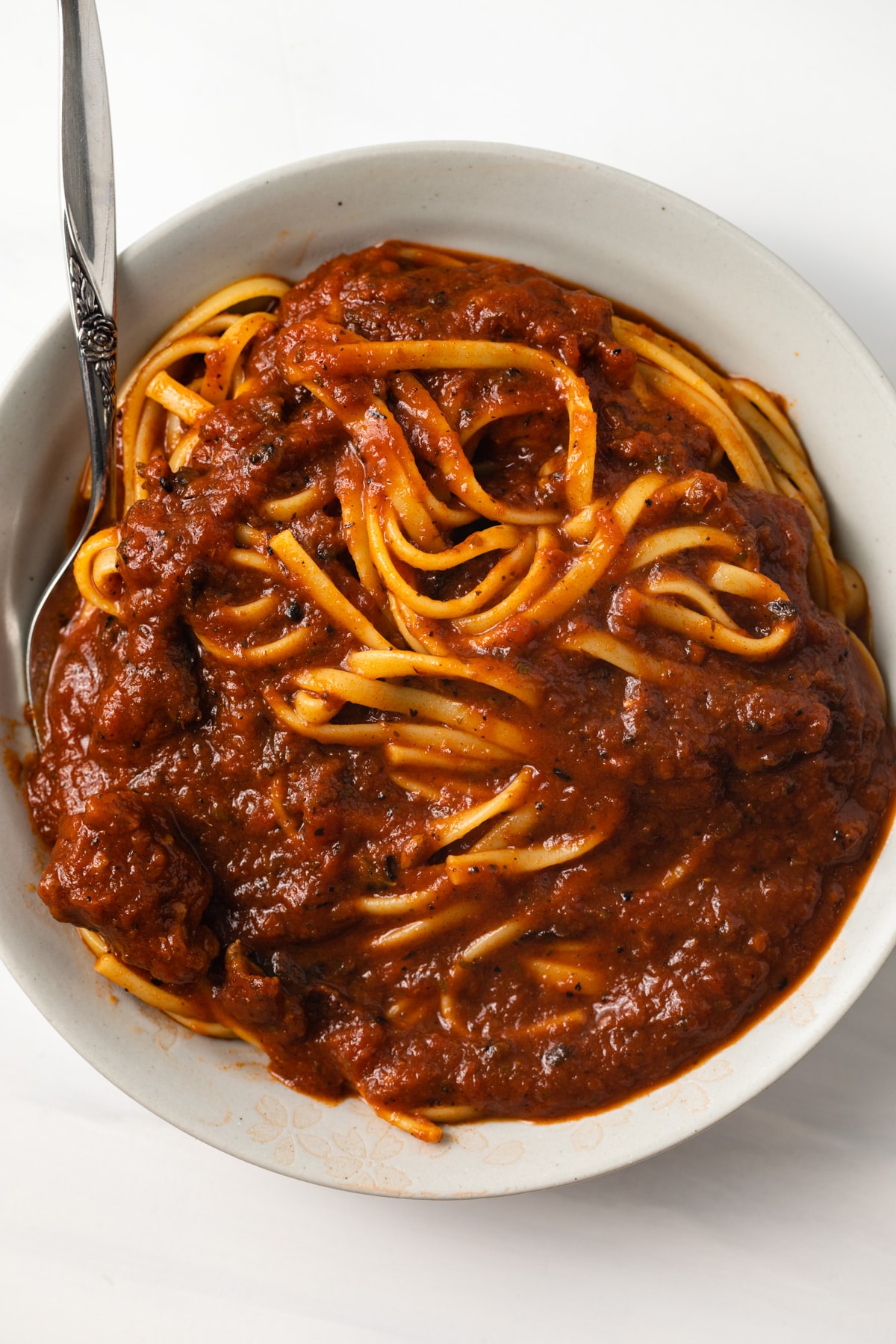 Gravy? Huh? But Jen, you say… this has tomatoes, and I would definitely not serve this at Thanksgiving. You're right, that is true. But this rich, meaty, slow-cooked red sauce is truly an Italian gravy.
Here's a fun fact – all gravies are sauces, but not all sauces are gravies. What's that you say? Come again? Well. Gravies are traditionally a little heartier as they are made with meat, meat drippings, or roasted vegetables.
Sauces are more defined as a liquid that usually is served over something. Marinara sauce, usually a delicious blend of tomatoes, onion, garlic, and basil has no meat, thus it is a sauce.
Because this rich and flavorful red sauce gets loads of flavor from slow-roasted short ribs and crumbled Italian sausage, it is also considered a gravy. And what a gravy it is. Hearty and filled with flavor from the roasted luscious meat, the tomatoes, and the perfect blend of spices, you won't be able to get enough of it.
So many Italian families seem to have loving memories of their grandmother spending Sunday afternoon in the kitchen, tending to a delicious pot of slow-simmered Italian gravy. The smell would permeate the house and tummies would rumble in anticipation of the delicious Sunday dinner to come. This recipe is sure to become a family tradition in your house as well, no matter your heritage!
If you were to take a peek into my freezer, you'd find more than a few containers of pasta sauces ready, willing, and able to solve a weeknight panic around what is for dinner. I love my creamy basil pesto sauce, especially in the summer when basil is everywhere. My eggplant tomato sauce (which might be a gravy) is a delicious hearty vegetarian sauce. And this pink vodka sauce is just decadent.
This is a perfect recipe to have on hand in your freezer. I usually make a double or even triple batch of this and keep it for when I am in a pinch, or have a craving. Boil some water for pasta, throw some bread in the oven to warm up, and toss together a simple mixed green salad, and your family will think you planned the meal days in advance.

What Goes Into Italian Gravy
Red Wine: Only cook with wines you would drink.
Extra Virgin Olive Oil: Use the best quality you can find.
Beef Short Ribs: From the butcher. These will be roasted and give so much flavor to the gravy.
Onion and Garlic: For flavor. I prefer Vidalia onions for a touch of sweetness.
Whole Peeled Tomatoes: One can. I like the flavor of San Marzano if you can find them.
Tomato Paste: This is concentrated tomatoes and adds so much depth.
Tomato Sauce: One jar of your favorite. Use a simple, plain sauce – let the recipe bring the flavor.
Beef Broth: Adds more depth and rich heartiness to the gravy.
Italian Sausage: Bulk sausage from the butcher, cook and brown it like you would taco meat.
Oregano: You can't have an Italian tomato sauce without oregano!
Parsley: For garnish.
Salt and Pepper
---
How to Make Sunday Gravy
You don't need to make this delicious Italian Sunday Gravy on a Sunday, but you do need to do it on a day when you have plenty of time. The sauce gets its flavor from meaty, hearty, lusciously slow roasted short ribs, and then simmers on your stove for 4-6 hours.
Take your time and enjoy the process. It's well worth it.
Preheat the oven to 400°F. Place 1 cup red wine, oil, short ribs, onion, garlic, salt, and black pepper in a roasting pan; stir to coat. Roast for 1 hour and 30 minutes.
Remove ribs from the oven and transfer the mixture to a 6-quart stockpot or dutch oven over medium-low heat. Stir in the remaining ¼ cup of red wine. Simmer for 30 minutes. Add tomatoes, tomato paste, tomato sauce, beef broth, basil, oregano, and parsley; stir well. Simmer, stirring occasionally, until sauce reduces, 4 to 6 hours.
Remove rib bones from the sauce. Stir in cooked and drained sausage. Continue simmering for 1 hour. Season with salt and pepper.
Serve with 1 pound of cooked pasta.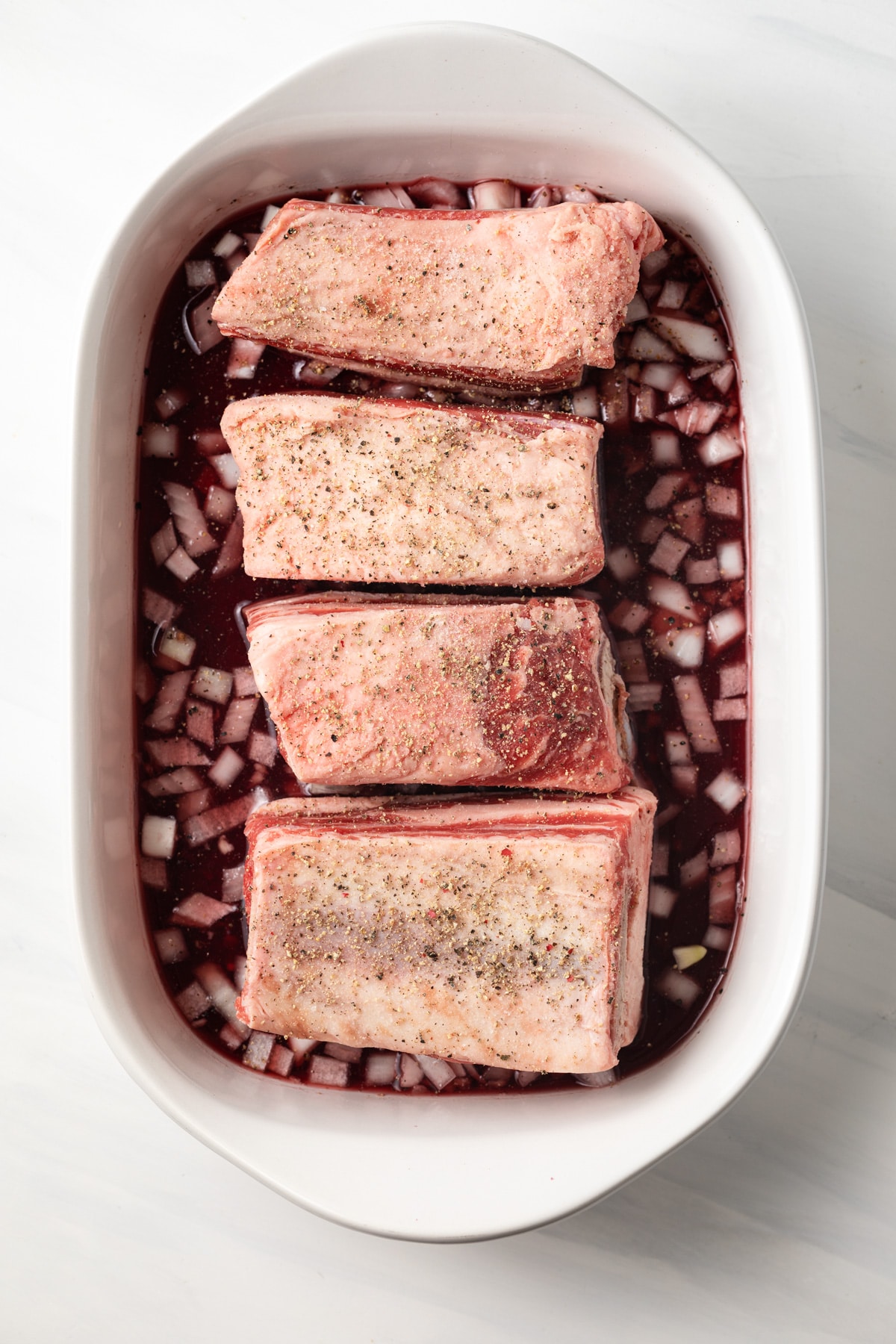 Substitutions
Red wine: Use beef broth instead if you prefer not to use wine.
Beef short ribs: Omit if you are vegetarian or vegan.
Beef broth: Vegetable broth can be used instead.
Sausage: Meatballs can be used instead. Or omit if you are vegetarian/vegan.
---
Variations
You can vary this sauce depending on your preferences.
Vegetarian – You can make this Sunday gravy recipe suitable for vegetarians by using vegetable broth and leaving out the short ribs (check the vegetables after about 45 minutes of roasting to make sure they aren't burning) and the sausage. Or use plant-based crumbled "sausage."
Spicy – Add chili pepper flakes while simmering the sauce to imbue heat into the dish, or use hot Italian sausage (or both)
Smooth sauce: If you prefer a smooth sauce, use an immersion blender to puree the tomatoes right before adding the cooked sausage.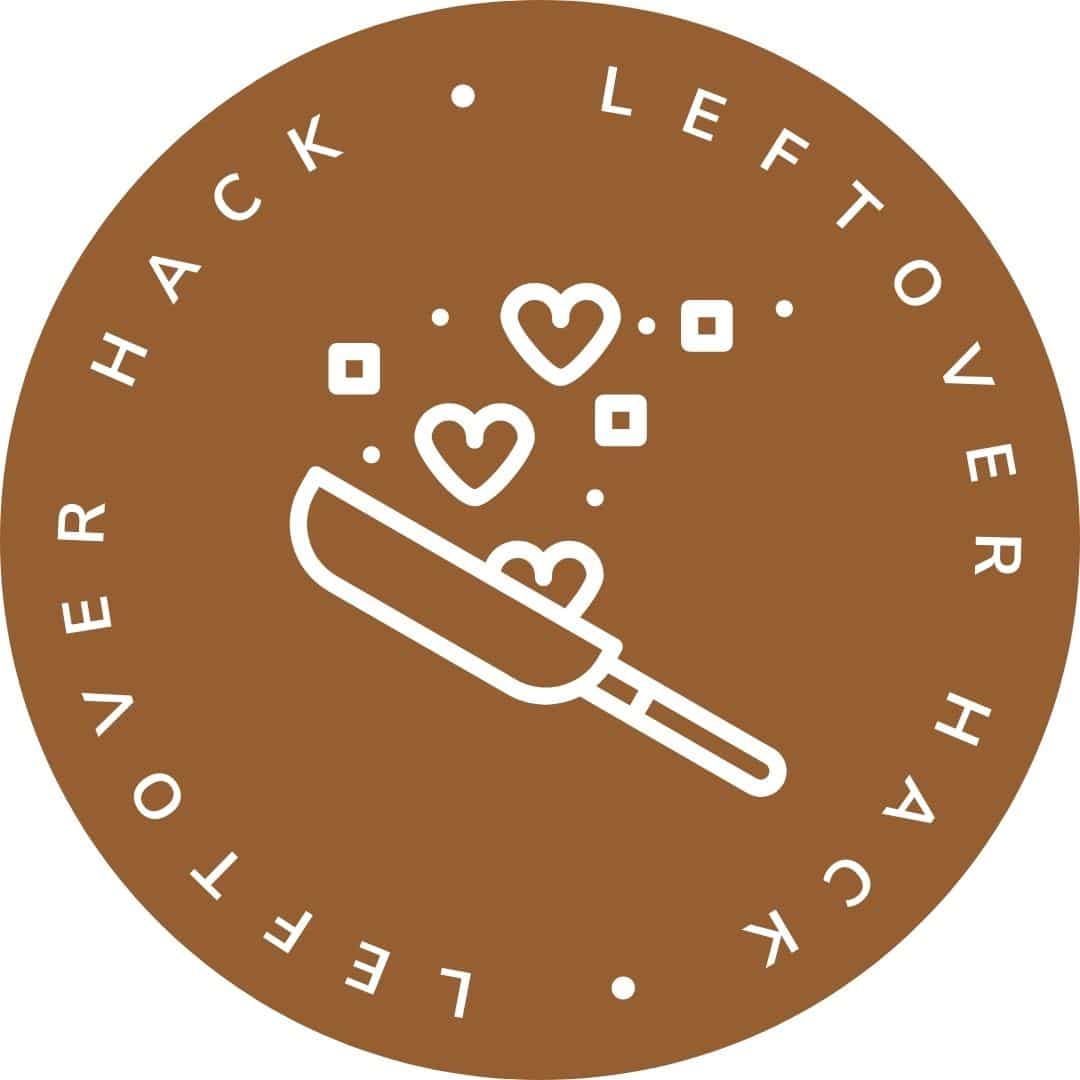 Storage
Use right away or cool to room temperature, then refrigerate in a sealed container for up to 4 days or freeze for up to 4 months. Thaw overnight in the refrigerator.
If you want to make this in a slow cooker, after the ribs have simmered for 30 minutes in the additional red wine, transfer the ribs and vegetable mixture into the slow cooker, and add the tomatoes and other ingredients. Cook on low for 6-8 hours, stirring occasionally.
I love pasta – all shapes, sizes, and sauces. Some of my favorite pasta recipes are already on my site. Others are coming!