This post may contain affiliate links. Read the full disclosure here.
Incredibly potent in flavor and fragrance, this culinary gem stands as a pivotal element in numerous Chinese dishes. Made from scratch, boasting an unparalleled depth of flavor that is bound to send your taste buds on an exquisite journey, search no more for the best hoisin sauce recipe—you've found it!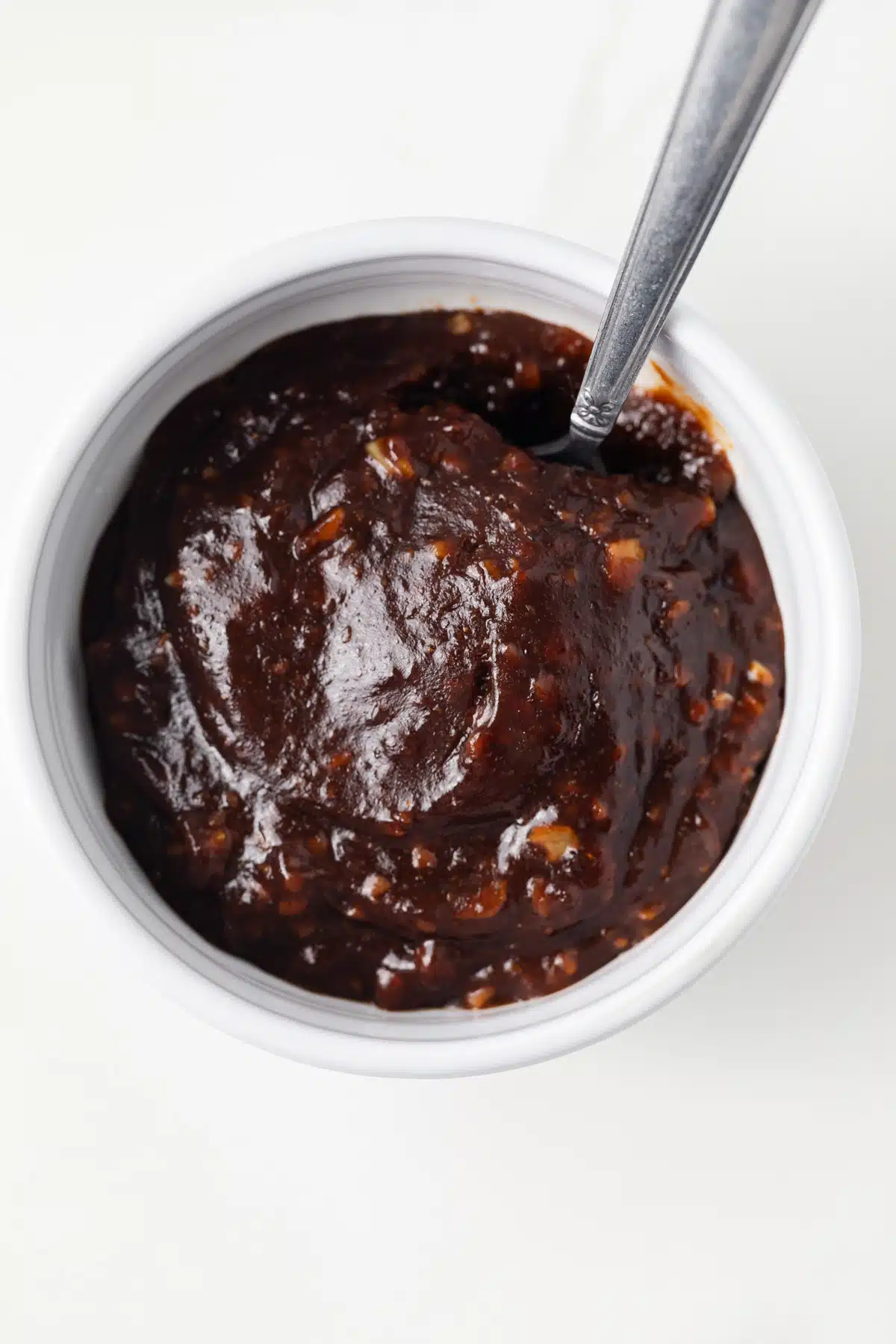 What is Hoisin Sauce?
Hoisin sauce, an aromatic and dense condiment prevalent in Cantonese culinary traditions, frequently serves as a delectable glaze for meats, an enhancer in stir-fries, or a flavorful dipping delight. Its distinctive hue is notably dark, complementing a taste that effortlessly marries sweetness and salinity.
Typically crafted with soybeans, fennel, red chili peppers, and garlic, this sauce displays a harmonious mingling of regional variations. The infusion of vinegar, five-spice powder, and sugar is a customary practice, contributing to its well-rounded flavor profile.
Despite its Chinese translation as "seafood," hoisin sauce doesn't actually incorporate any seafood. Instead, the nomenclature likely stems from its widespread association as a traditional complement to seafood dishes.
---
Ingredients
My homemade hoisin sauce varies slightly when it comes to ingredients. I chose to use easily accessible ingredients that you can find in your local grocery store.
There are abundant online recipes purportedly showcasing the creation of hoisin sauce. Oddly enough, they advocate for the inclusion of peanut butter and molasses, straying far from authenticity. These ingredients, however, hold no place within true hoisin sauce, failing to capture even a fraction of its genuine flavor profile.
Soy sauce: The main flavor component in the recipe.
Soybean paste: Add that umami depth of flavor.
Brown sugar: Just a little for sweetness.
Rice vinegar: Just a little for a slight tang.
Sesame oil: Adds a slight sesame flavor.
Sriracha hot sauce: Instead of chili peppers, I used sriracha. You can find it at most grocery stores.
Garlic: Even though sriracha contains garlic, I added more for a garlicky punch.
Black pepper: Just a little to enhance the flavors.
Cornstarch and water: Used to make a slurry for thickening.
---
How to Make Hoisin Sauce
This recipe is so simple, like most of the recipes on the site.
Be sure to check out the full recipe and ingredient list below
In a small saucepan over medium-high heat whisk together the soy sauce, bean paste, brown sugar, vinegar, sesame oil, sriracha, garlic, and pepper.
In a small bowl combine water and cornstarch. Whisk it into the sauce. Continue to simmer until it starts to thicken. Remove from heat and allow to cool.
Substitutions
Brown sugar: You can make this sauce low sugar by using a brown sugar alternative like Sukrin Gold.
Soy Sauce: You may use tamari if you are gluten-free.
---
Variations
Extra flavor: You can add up to ½ teaspoon of Chinese five-spice powder to add additional flavor. I find this spice difficult to locate in stores but can be purchased on Amazon.
Storage
Refrigerate: Hoisin sauce will keep for up to 2 weeks in the refrigerator. Store in an airtight container.
Freeze: It will keep for up to 3 months stored in the freezer in an airtight container. A little separation may occur once it thaws, so give it a good mix before serving!
We love condiments and have a wide variety for all sorts of cuisines.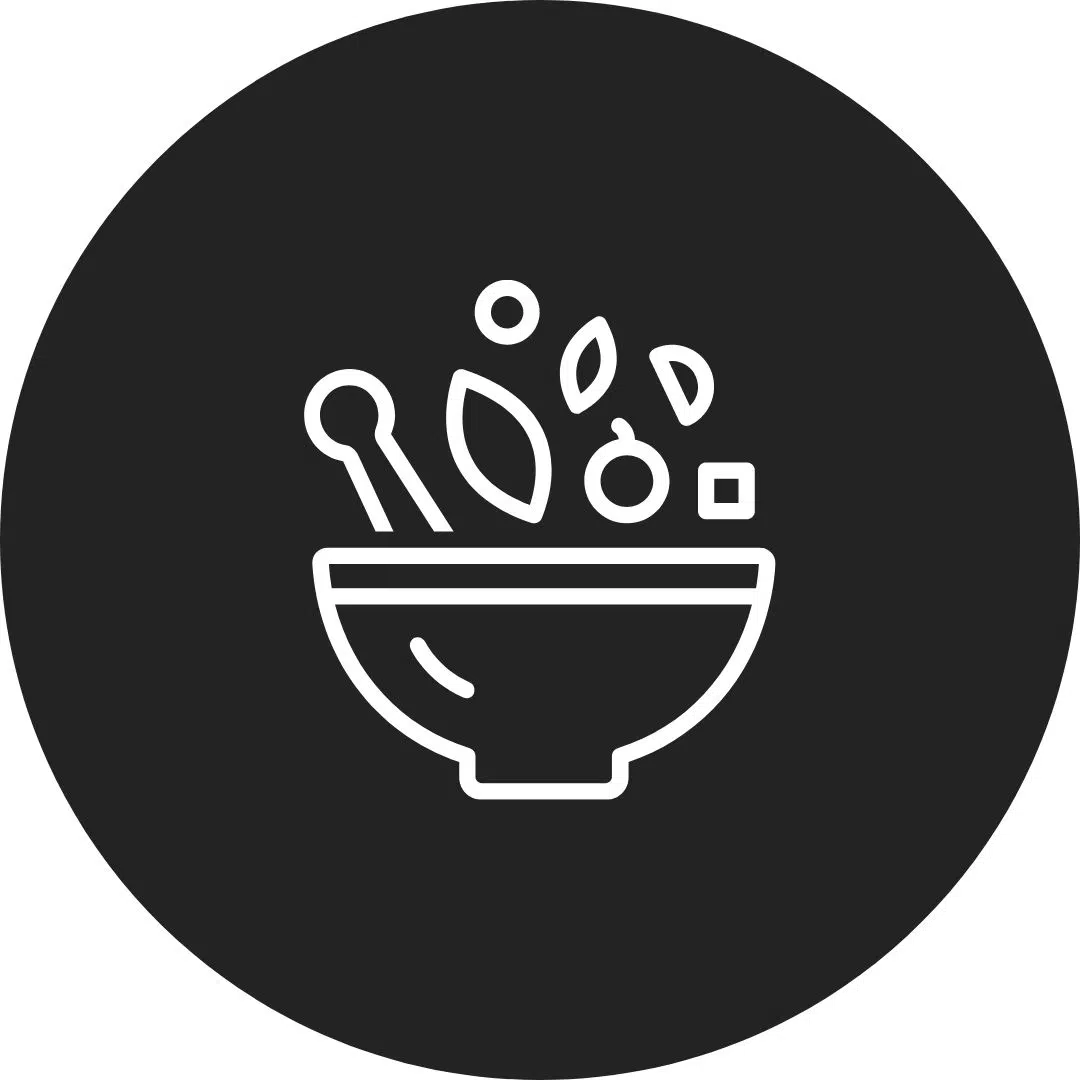 Printable Recipe