This post may contain affiliate links. Read the full disclosure here.
This rich and creamy Swedish meatball sauce recipe is one you must add to your repertoire. It comes together in about 10 minutes and will be the perfect accompaniment to Swedish meatballs.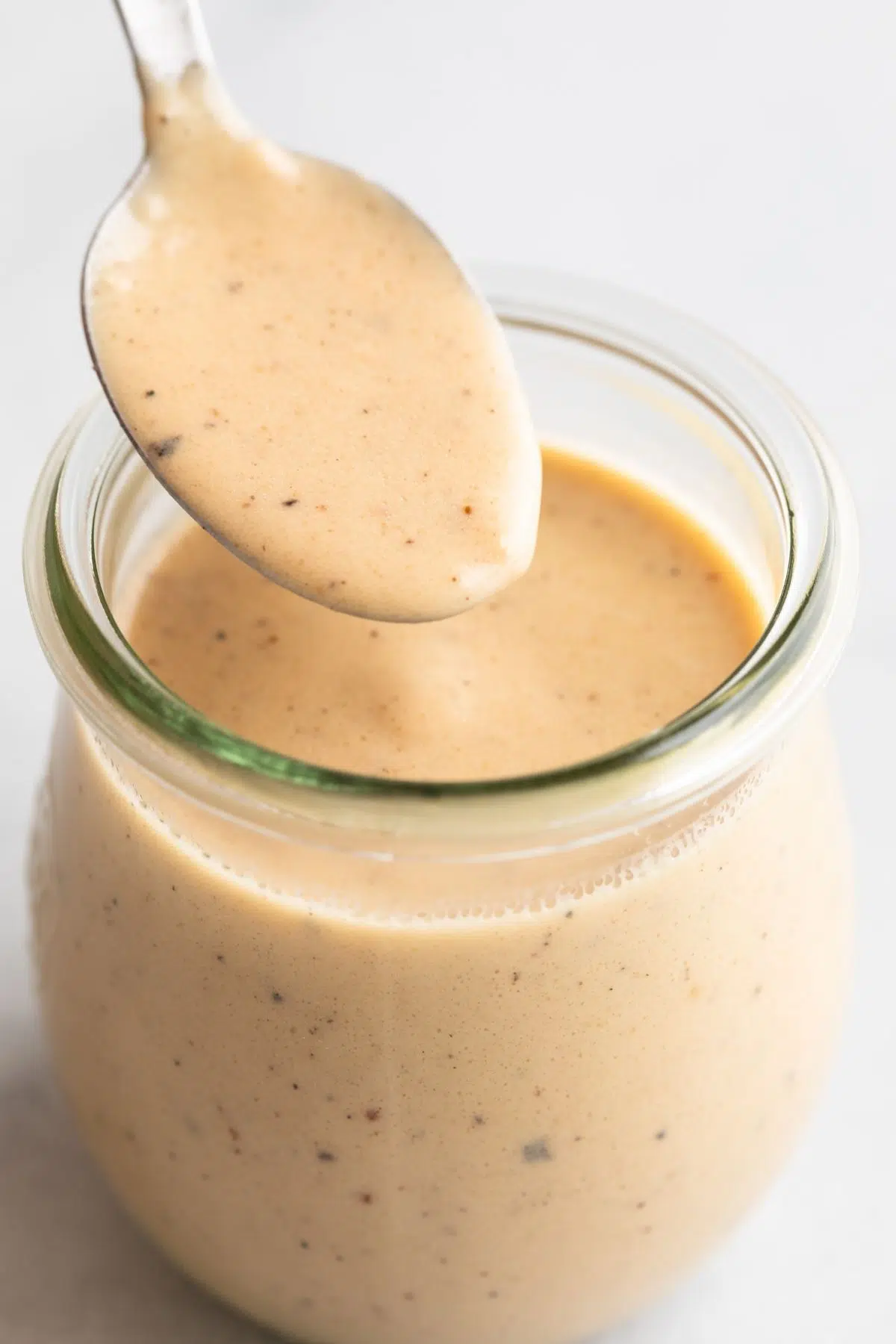 Swedish Meatball Sauce
Traditionally Swedish meatballs are served with lingonberry jam but here in the U.S. we enjoy them swimming in a rich brown gravy.
There are several different variations of the gravy also. Some use cream of mushroom while others use sour cream. Some call for sherry or cooking wine.
We settled on a simpler recipe that you can modify to your liking. That's a theme we have around here.
Make it simple and give you variations to try.
We like this version best because it's flavorful but uses ingredients that are simple and that are probably already in your kitchen.
So whip up your favorite Swedish meatball recipe and drown them in our sauce!
Learn all about how to make a roux sauce and use it for all my gravy recipes, my Hawaiian brown gravy and country white gravy.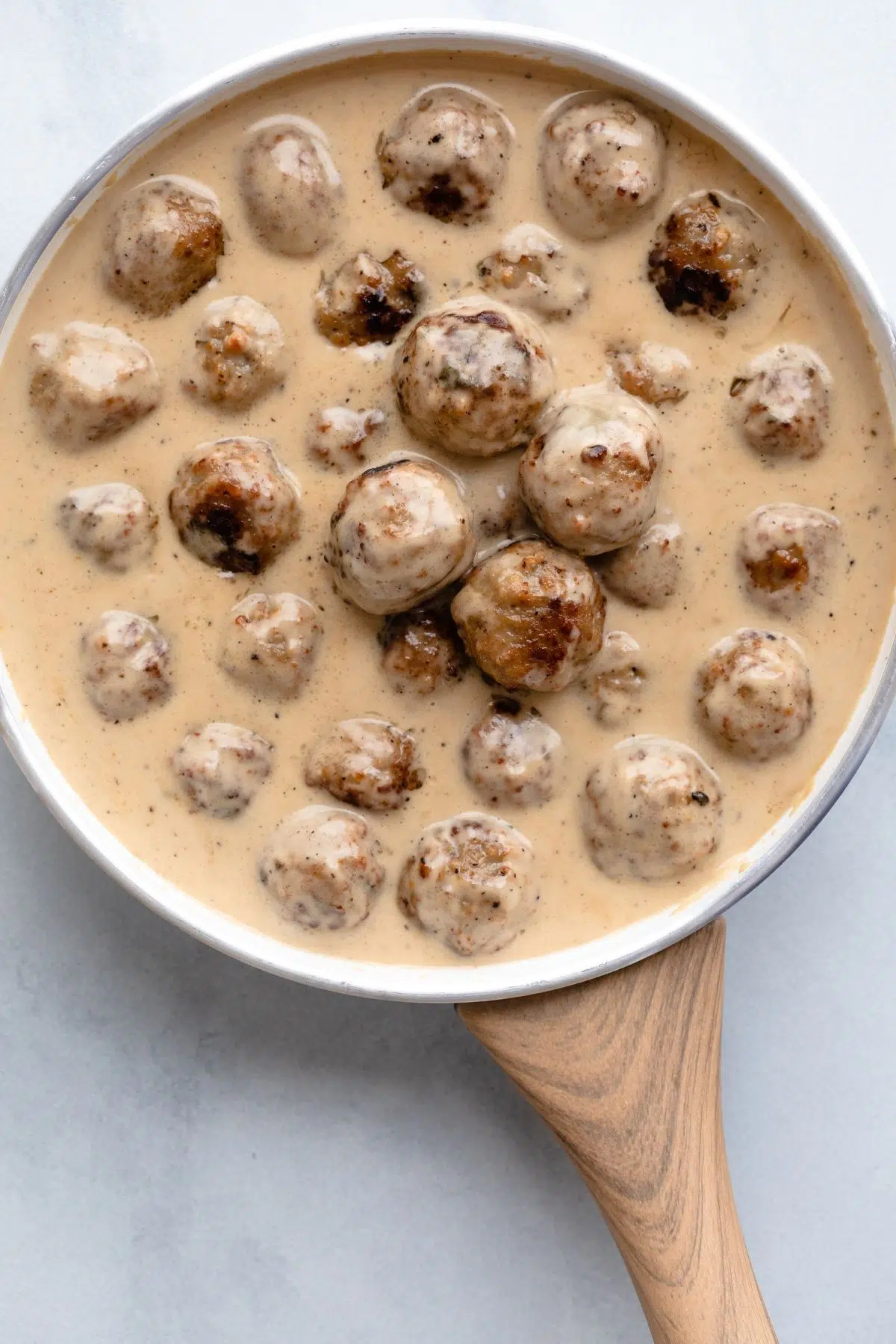 Swedish Meatball Sauce Ingredients:
To make this Swedish meatball sauce recipe, you will need:
Butter: Use unsalted butter because the beef broth is pretty salty
Flour: Combines with the butter to make a roux that will thicken the sauce
Beef broth: You can use low sodium if you wish
Brown Sugar: Just a couple teaspoons
Heavy cream: We like to use all heavy cream instead of sour cream
Black pepper: Freshly cracked is best but use what you have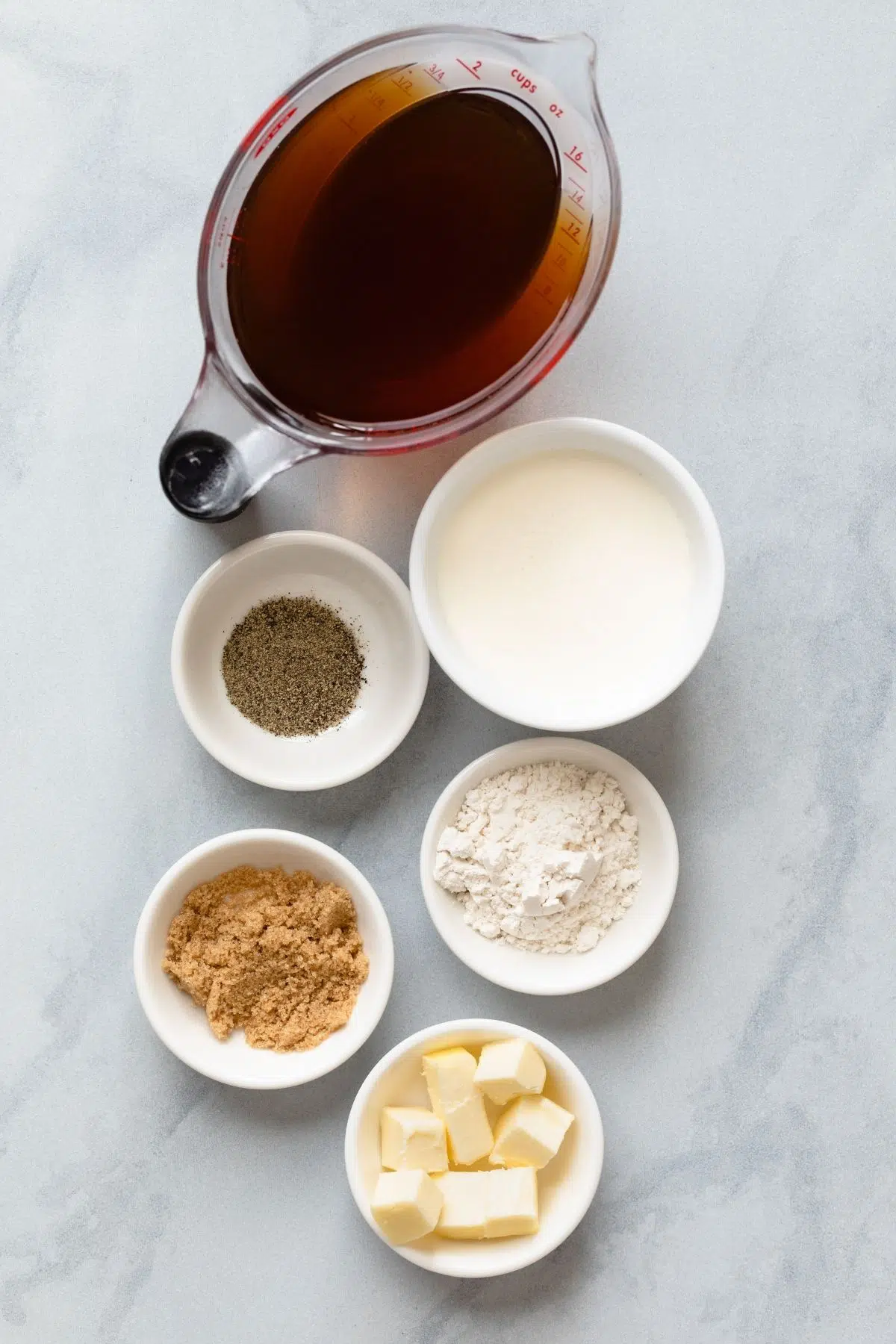 How to Make Swedish Meatball Sauce:
To make this homemade Swedish meatball sauce, simply…
Make a roux. Whisk flour into melted butter and cook until it turns light brown.
Add broth and brown sugar. Slowly whisk in the broth and brown sugar then simmer for about 5 minutes.
Stir in the cream and black pepper. Slowly stir in the cream and pepper then simmer for another 5 minutes.
Use immediately or let cool and refrigerate for later use.
Swedish Meatball Sauce Variations:
There are quite a few ways you can doctor up this Swedish meatball sauce recipe.
Add Worcestershire sauce: 2 teaspoons will make the sauce more flavorful
Add soy sauce: 2 teaspoons will add more flavor
Add dijon mustard: 1 teaspoon will spice up the sauce nicely
Add coconut aminos: 2 teaspoons will enhance the sauce the way Worcestershire sauce does
Add sour cream: Add ½ cup in addition to the heavy cream or use 1 cup of sour cream in place of the heavy cream.
Add shallots: Sauté a minced shallot before making the roux.
Add cream of mushroom soup: Whiskin in a can of cream of mushroom in step 3.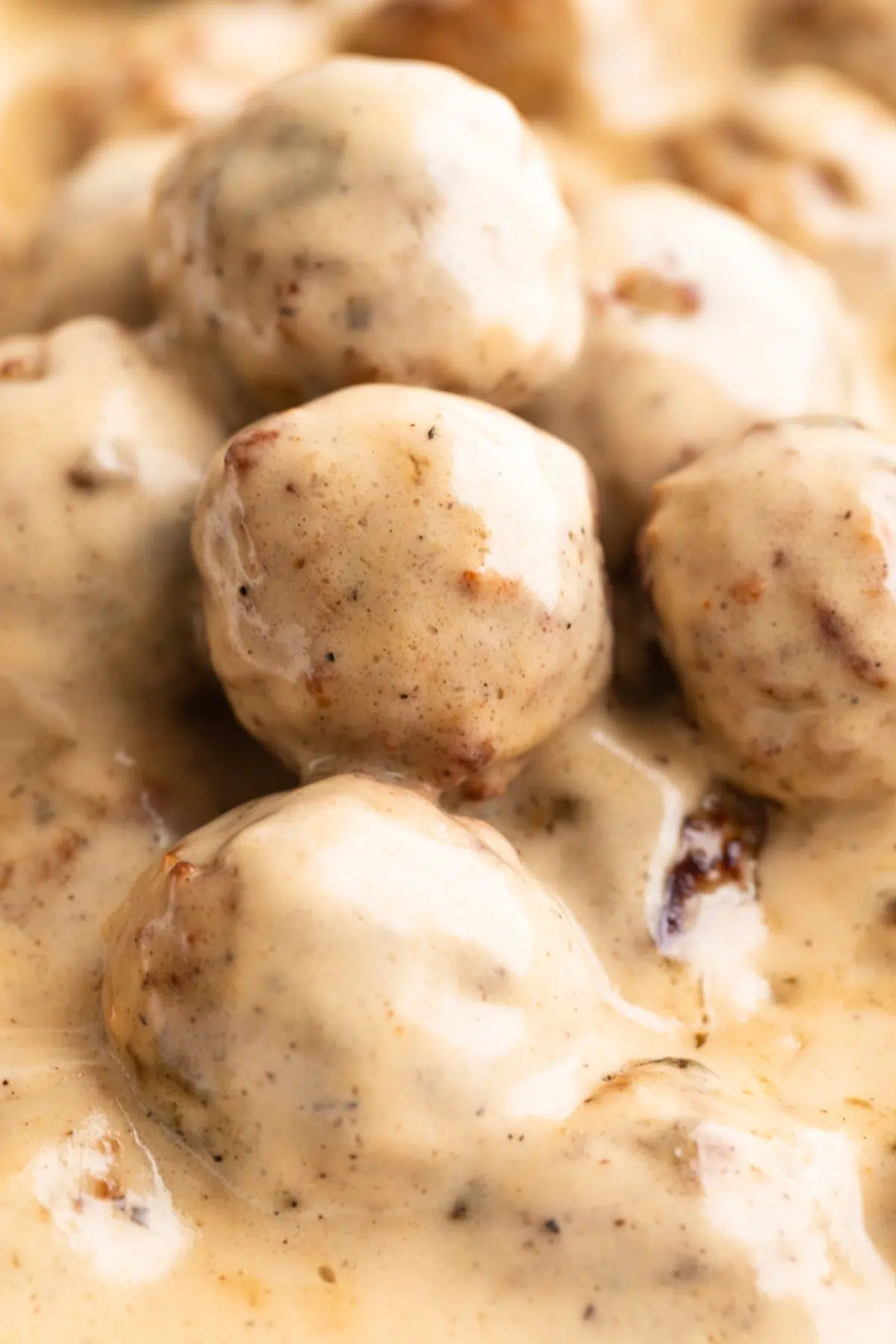 How to Store Swedish Meatball Sauce:
Refrigerate – Cool for 1 hour then transfer to an airtight container and refrigerate for up to 4 days. Reheat over low heat and add a little cream if the sauce is too thick.
Freeze – Cool for 2 hours then transfer to a freezer-safe container and freeze for up to 3 months. Thaw overnight in the refrigerator. Reheat over low heat and add a little cream if the sauce is too thick.
You might also want to try our onion gravy, chicken marsala sauce, butter chicken sauce, and copycat mumbo sauce. Enjoy!