This post may contain affiliate links. Read the full disclosure here.
We love Mexican food around here, and burritos are one of our favorite dishes. It doesn't matter what is wrapped up in that flour tortilla – rice, refried beans, pork, chicken, grilled vegetables – it's all made better by this creamy smoky chipotle burrito sauce.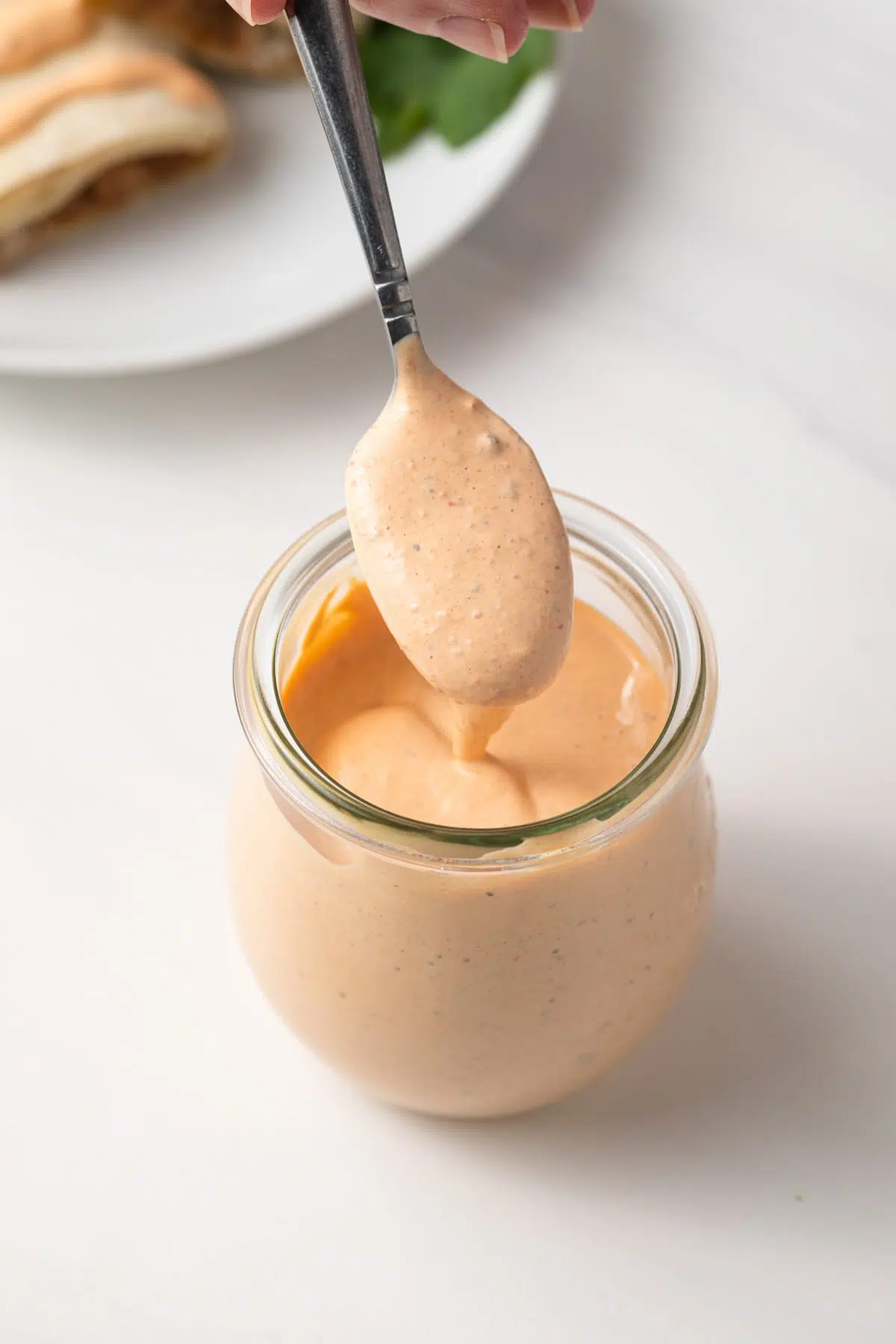 How good are burritos? Seriously. We could eat them with eggs and sausage for breakfast, rice and veggies for lunch, or pork carnitas and cilantro rice for dinner. Don't forget about the cheese! It doesn't matter if the cheese is melted or if you like the cheese on top… either way, it adds cheesy goodness. Burritos are everything we love about Mexican food. Versatile, flavorful and easy!
For years we put sour cream inside of our burritos. But then we tried this sauce for burritos and decided it kicks things up a notch. You can mix this inside the burrito, use it as a dipping sauce or drizzle it on top. The combination of the ingredients with this adobo sauce and cheese is just too good to pass up.
While we love this sauce with burritos, it is also a perfect accompaniment to enchiladas too. It is yummy drizzled over enchiladas cooked in a Mexican flavored red tomato sauce. But we really love how it compliments green enchilada sauce made from green chilis.
This sauce is similar to our fish taco sauce or its cousin yum yum sauce. It's easy to prepare, totally delicious, and tastes like a restaurant-quality sauce. If you like it, you might want to also try our quesadilla sauce or chipotle sauce.
Ingredients
This sauce packs a ton of flavor for something that is made with only a handful of ingredients.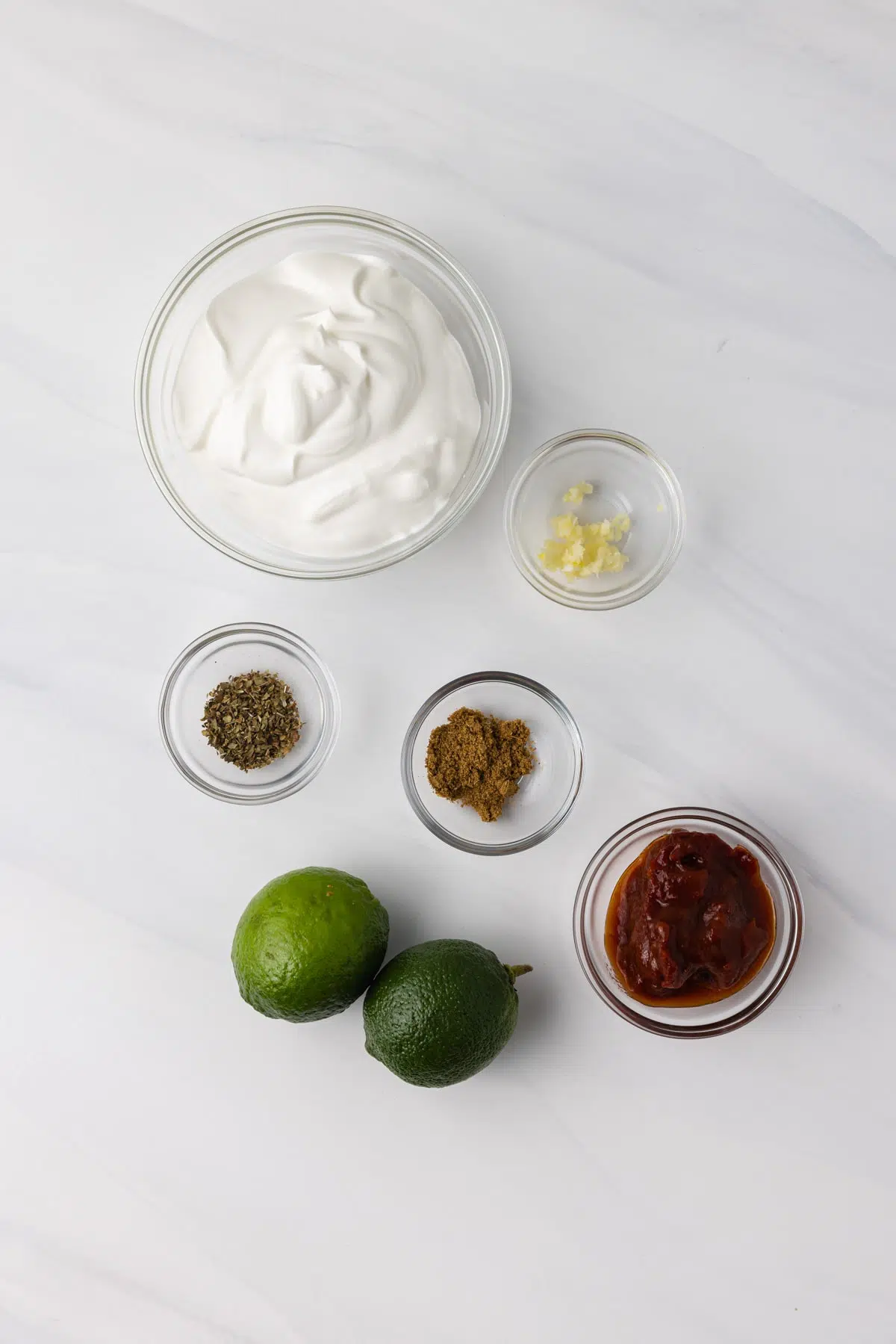 Sour Cream: The base of this sauce. Creamy goodness.
Chipotle peppers in adobo sauce: These come in a small can and are usually sold in the international aisle of the grocery store, near the taco seasonings. Chipotle peppers have a slightly more smoky flavor than chili peppers.
Lime: You will use the whole lime here – juice and zest.
Garlic: Please use fresh garlic cloves for the best flavor.
Seasonings: Cumin adds smokiness, oregano adds depth and salt and pepper
How to Make Burrito Sauce
This burrito sauce recipe is perfect for beginners – no cooking or complicated step-by-step instructions. You simply blend all ingredients together and watch as you magically end up with a restaurant-quality condiment!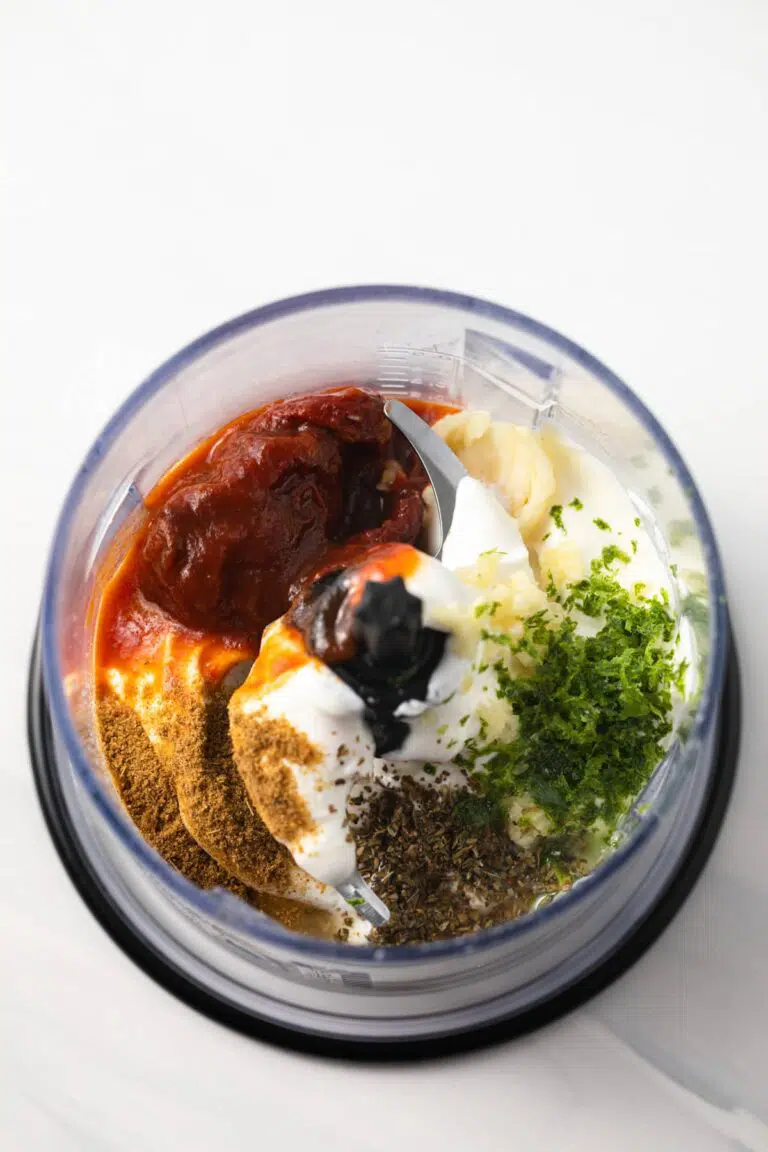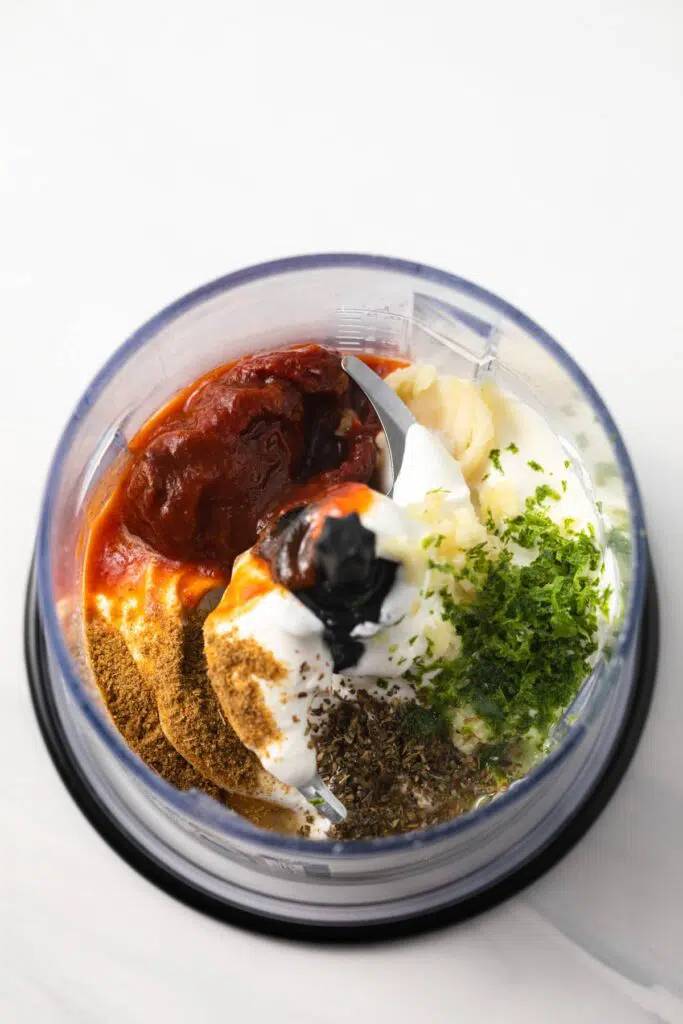 Add all ingredients to the blender. Yes, that's right. Simply dump all the ingredients into the blender or food processor.
Blend. Cover the blender or food processor (this is important unless you like sauce on your ceiling) and blend.
Substitutions
This is a simple recipe to make a delicious sauce. There aren't many ingredients but each plays an important role here, so there aren't specific substitutions we would encourage. We tested this recipe with full-fat sour cream. You can try it with light if you wish, but it may impact the taste a bit.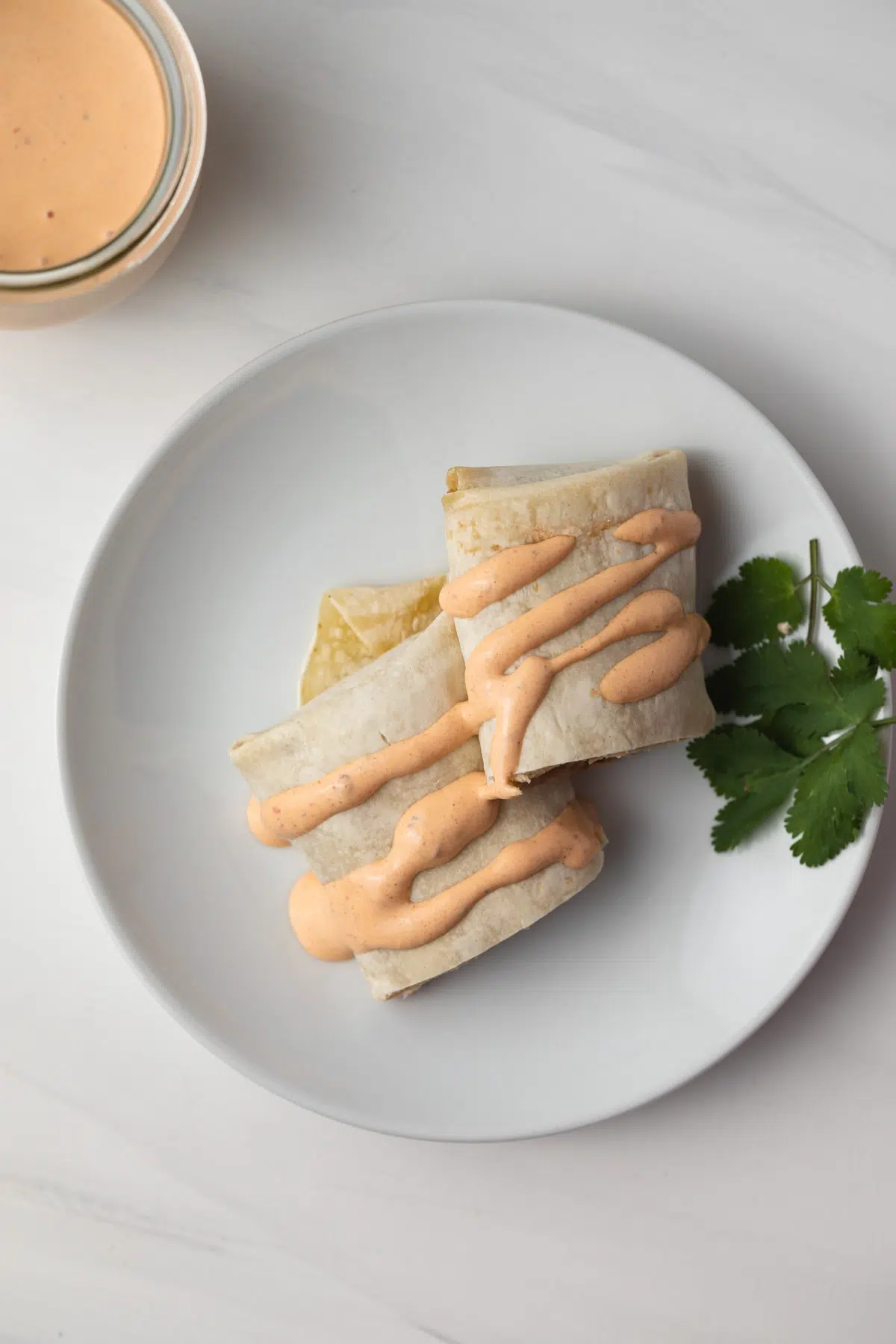 Equipment
This recipe requires a blender or food processor, and that's it, so make sure you have one. I love a high-speed blender, but this food processor is my workhorse.
Storage
This sauce can be stored in an airtight container in the refrigerator for up to 4 days.
These ingredients don't stand up well to freezing.
Tips
We call for 2 tablespoons of chipotle peppers here, which we think makes for a perfect but not overly spicy sauce. If you like to bring the heat, you can always add more to your personal preference.