Basic White Sauce (Béchamel)
This post may contain affiliate links. Read the full disclosure here.
This smooth White Sauce is a versatile base that is used for pasta sauce, gravy, cheese sauce, and many more dishes.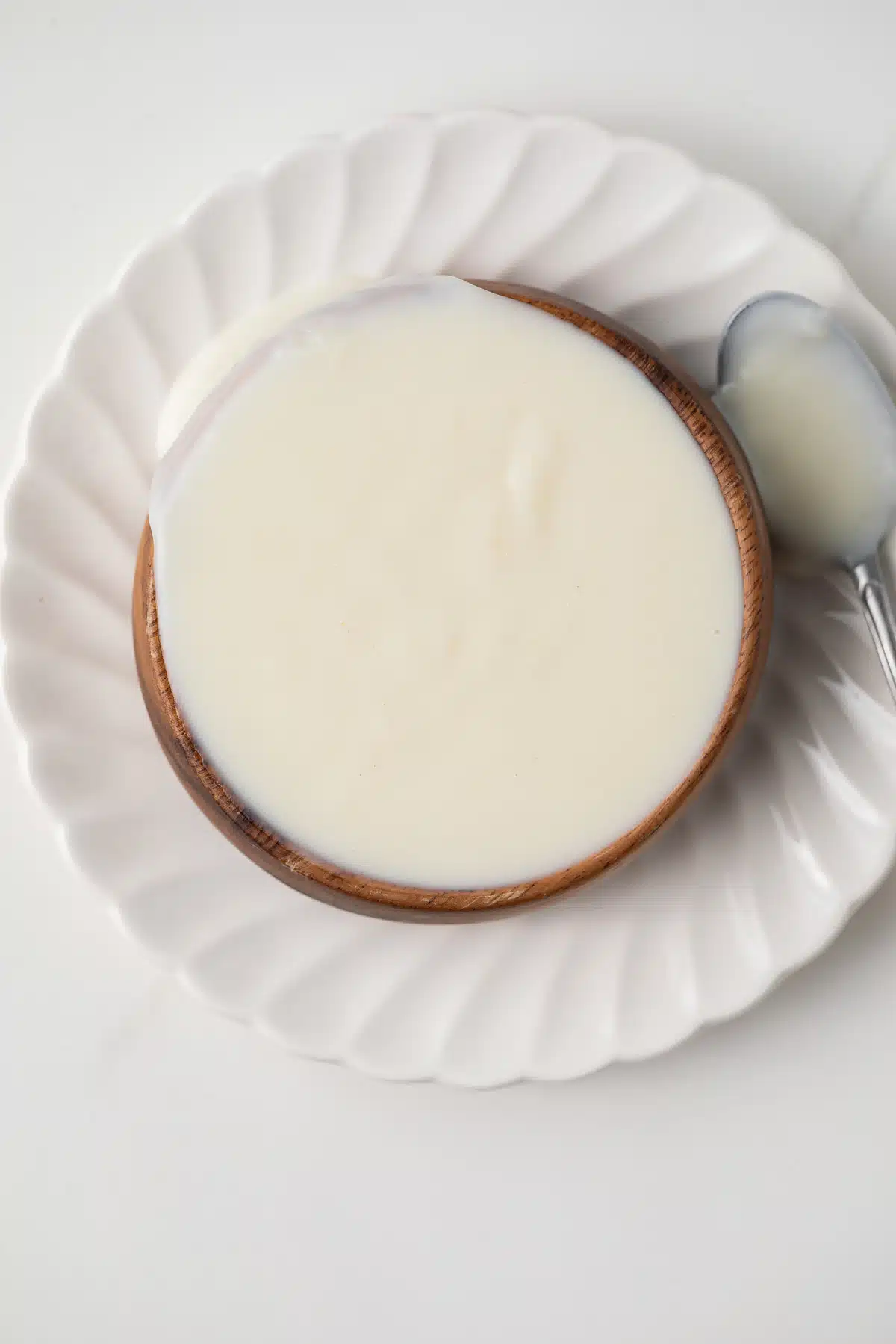 This classic white sauce recipe is one of the five "mother" – or building block -sauces of French culinary tradition. This white sauce is a bechamel sauce. The others are veloute – which is a white sauce made with stock rather than milk, espagnole – a brown stock sauce, hollandaise – a butter sauce, and everyone's favorite, tomato – as in this spaghetti sauce.
This white sauce recipe is a roux sauce. Roux is a French term that means "brown buttered" – and as it has applies to cooking, it refers to a base for a sauce made from equal parts of butter (or other fat) and flour.
Flour is a thickening agent for sauces and gravies and even soups. But raw flour won't thicken a sauce on its own. There is some chemistry involved, but the flour needs to bind with some fat, which creates a paste that then acts as a thickener when liquids are added.
Making a roux involves melting butter until just before it is browned, adding flour and cooking the mixture until the raw flour flavor is cooked off. That creates a paste which is used as a base for the sauce. A brown gravy recipe would then add beef stock, a white gravy would add chicken stock, and this bechamel, or white sauce, adds milk.
This bechamel sauce can be doctored up with herbs to make an herby white sauce for fish, or with cheese to be the basis for a macaroni and cheese sauce recipe. Bechamel is a starter for many soups, like clam chowder, a sauce for a white spinach and mushroom lasagna, and the sauce used in chicken divan.
Mastering this sauce will open up so many possibilities. Try them all!
---
Ingredients
The ingredients for this bechamel sauce are standard everyday ingredients you are sure to have in your kitchen! No special trips to the market are required.
Butter – I always recommend unsalted butter so you can control the amount of salt.
All-purpose flour – This will thicken the sauce.
Salt – Just a touch of kosher salt.
Milk – Use whole or 2%, skim milk will be too thin.
---
How to Make Basic White Sauce
This basic white sauce is a roux sauce, meaning it starts with making a paste from equal parts butter and flour and then adding liquid. The liquid in this sauce is milk – making it an obvious white sauce.
Be sure to check out the full recipe and ingredient list below
Melt the butter – Use a small saucepan over medium-low heat.
Whisk in the flour – Whisk in flour and salt to form a thick paste; cook and stir until golden in color, about 5 to 7 minutes.
Whisk in the milk – Slowly, whisk in the milk; cook and stir until thickened, about 5 minutes more. If needed add more milk to reach desired consistency.
Substitutions
Gluten-free – Make this sauce with 1:1 Gluten Free flour if you need to follow a gluten-free diet.
---
Variations
This roux sauce is a standard basic culinary sauce. It is a base that can be modified in any number of ways.
Spicy – before adding milk, add cayenne pepper to the sauce.
Cheese sauce – See my recipe for a simple cheese sauce. For a more sophisticated cheese sauce, add a ½ teaspoon white pepper and 1 teaspoon ground mustard to the flour mixture, then add the cheese of your choice to the milk mixture.
Dill sauce – Stir in 1 teaspoon of chopped fresh dill and a dash of ground nutmeg with the flour; continue the steps to make a delicious sauce perfect for fish.
Storage
This kind of sauce doesn't keep terribly well, it's best to serve soon after making.
---
Tips
Stir the butter and flour together with a wooden spoon or wire whisk. Stir constantly as you pour in the milk so no lumps form. If there are a few lumps once your white sauce thickens, strain the sauce through a fine-mesh sieve.
The flour should cook until it is golden brown, but not longer – watch it carefully so it doesn't burn. Use your nose – it will no longer smell like raw flour when it is ready.
If you have time, heat the milk in the microwave for a few minutes before using. It will thicken the sauce more quickly.
Gravies are a wonderfully simple way to add flavor to your favorite dishes. Here are some of my popular gravy recipes.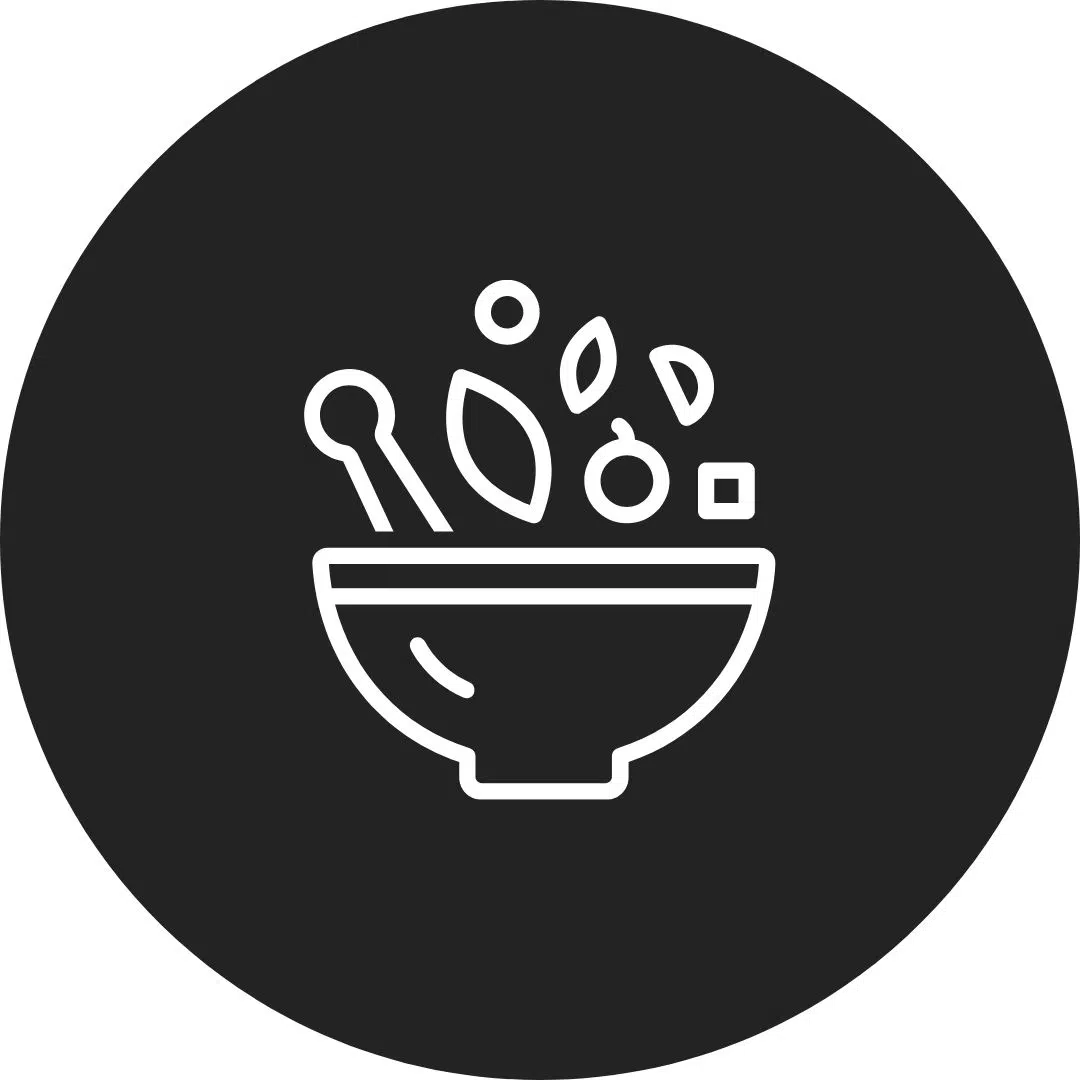 Printable Recipe