This post may contain affiliate links. Read the full disclosure here.
Learning how to make a roux for sauce is a very useful kitchen tip. It is used to thicken sauces like cheese sauce, gravies, and even soups and will be something you make over and over again.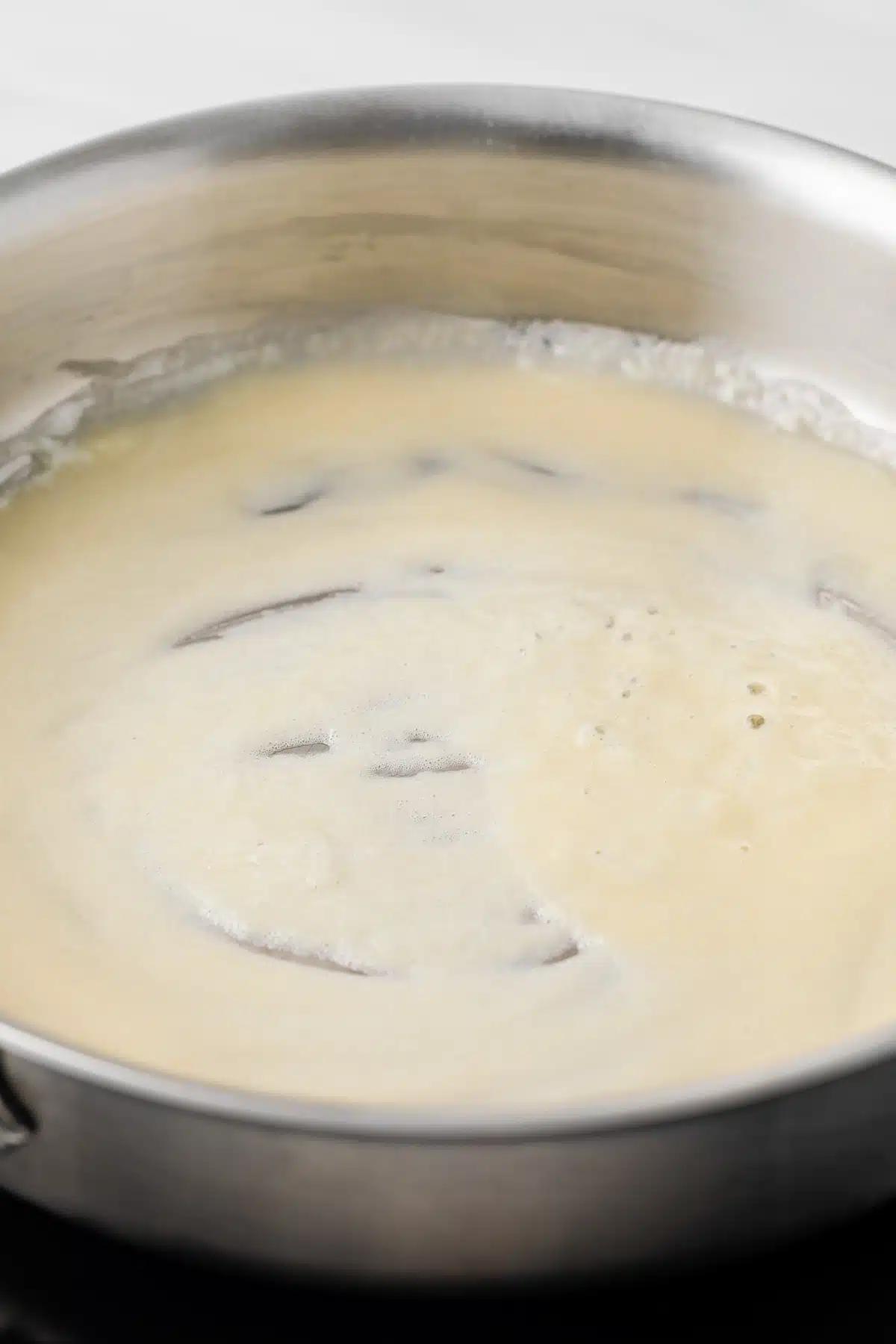 This roux sauce recipe is less a recipe than a technique, and it is a great basic sauce making technique that all home cooks should know.
I love sharing recipes with all of you for my favorite sauces. Sauces and gravies are usually a quick and simple way to add a variety of flavors to simple proteins. They turn a dinner into a meal.
Once you master a roux, you'll have the ability to make a variety of sauces including basic white sauce, cheese sauce, white garlic sauce, Swedish meatball sauce and other gravies.
Roux is a french term that means "brown buttered" – and as it has applies to cooking, it refers to a base for a sauce made from equal parts of butter (or other fat) and flour.
Flour, as you know, is a thickening agent for sauces and gravies and even soups. But raw flour won't thicken a sauce on its own. There is some chemistry involved, but the flour needs to bind with some fat, which creates a paste that then acts as a thickener when liquids are added.
Making a roux involves melting butter until just before it is browned, adding flour and cooking the mixture until the raw flour flavor is cooked off. That creates a paste which is used as a base for the sauce.
The trick is to cook the butter until it has finished foaming, but before it starts to brown. At that point, add the flour and cook it, whisking constantly, until it starts to turn the desired color – which will depend on the type of sauce you are making.
If you are making a white sauce, you want the mixture to be just barely cooked, as soon as it starts to smell nutty and looses the "raw flour" smell. A blond roux will take on a slightly more yellow color. A brown roux, used in gravies, will be, unsurprisingly, brown.
When the roux is finished cooking, I prefer to add seasonings (salt, pepper, cayenne, and so forth as the recipe calls for) and letting it cook for a little bit before adding the liquid. Liquids should be added just a bit at a time until the sauce is desired consistency.
Once you master this, you'll have the foundation for all sorts of sauces – the seasonings and type of liquid determine the sauce that is created.
If you want to know a real secret – roux is not only a base for sauce, it's also a base for pate au choux – which is the dough that makes eclairs, cream puffs and profiteroles.
---
Ingredients
The base of a roux sauce is made with two simple ingredients, butter and flour.
Butter – Unsalted butter
Flour – All purpose flour.
---
How to Make a Roux Sauce
Making a roux is a technique that is simple to master and will open up all sorts of sauces to you.
Be sure to check out the full recipe and ingredient list below
Melt the butter. Melt butter in a 10-inch skillet over medium-low heat.
Add the flour. When the foaming subsides, add the flour and cook, whisking constantly, until flour turns the desired color.

If making a white roux, used for white sauces like sausage gravy, cook for 1-2 minutes.
If making a blond roux, used for Swedish meatball sauce and other savory sauces, cook for 3 minutes.
If making a brown roux, used for gravy, cook for 5-6 minutes.

Add liquids such as milk, chicken or beef stock, or wine, whisking until smooth after each addition. Season with the remaining seasoning called for in your recipe and simmer for a minute or two longer.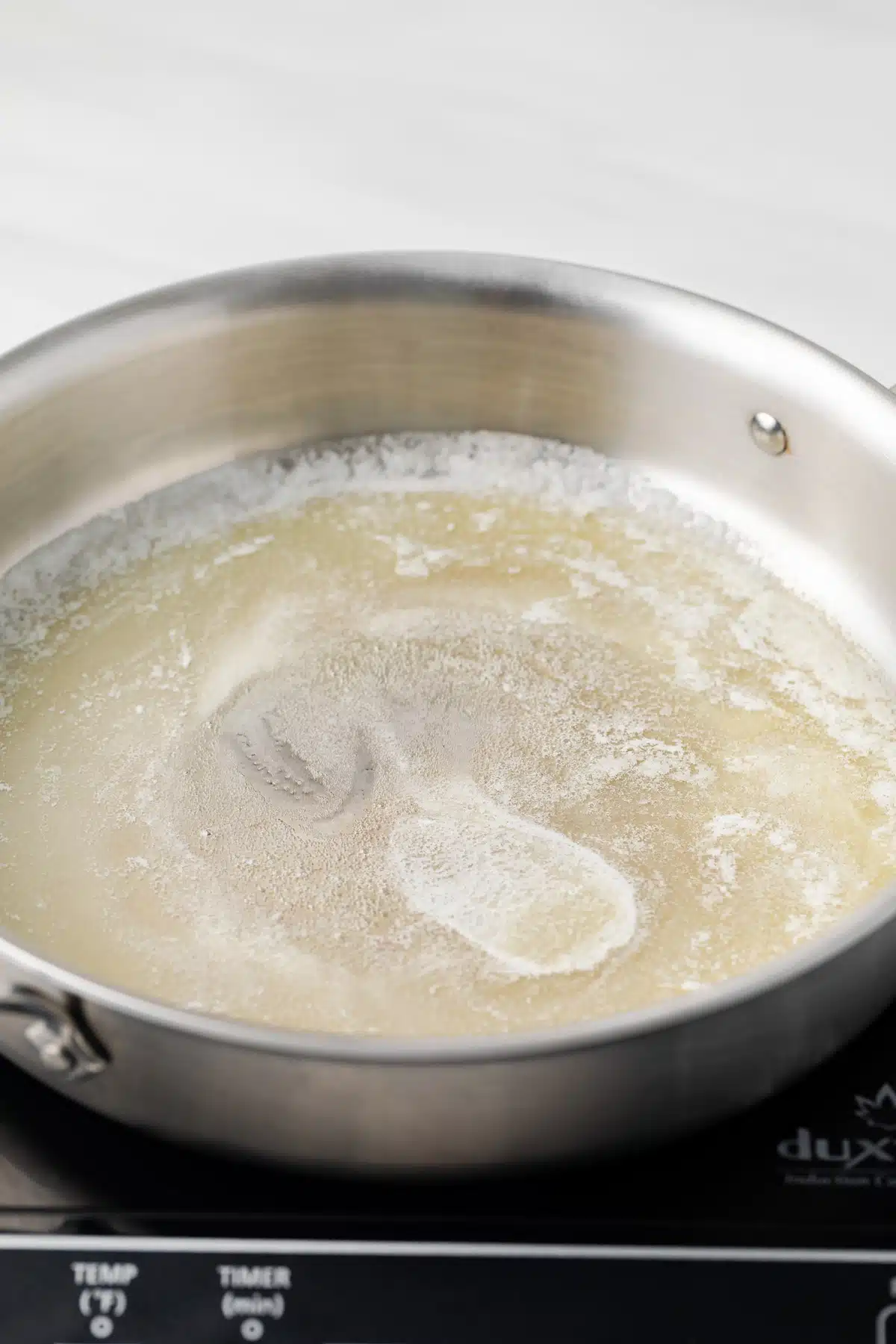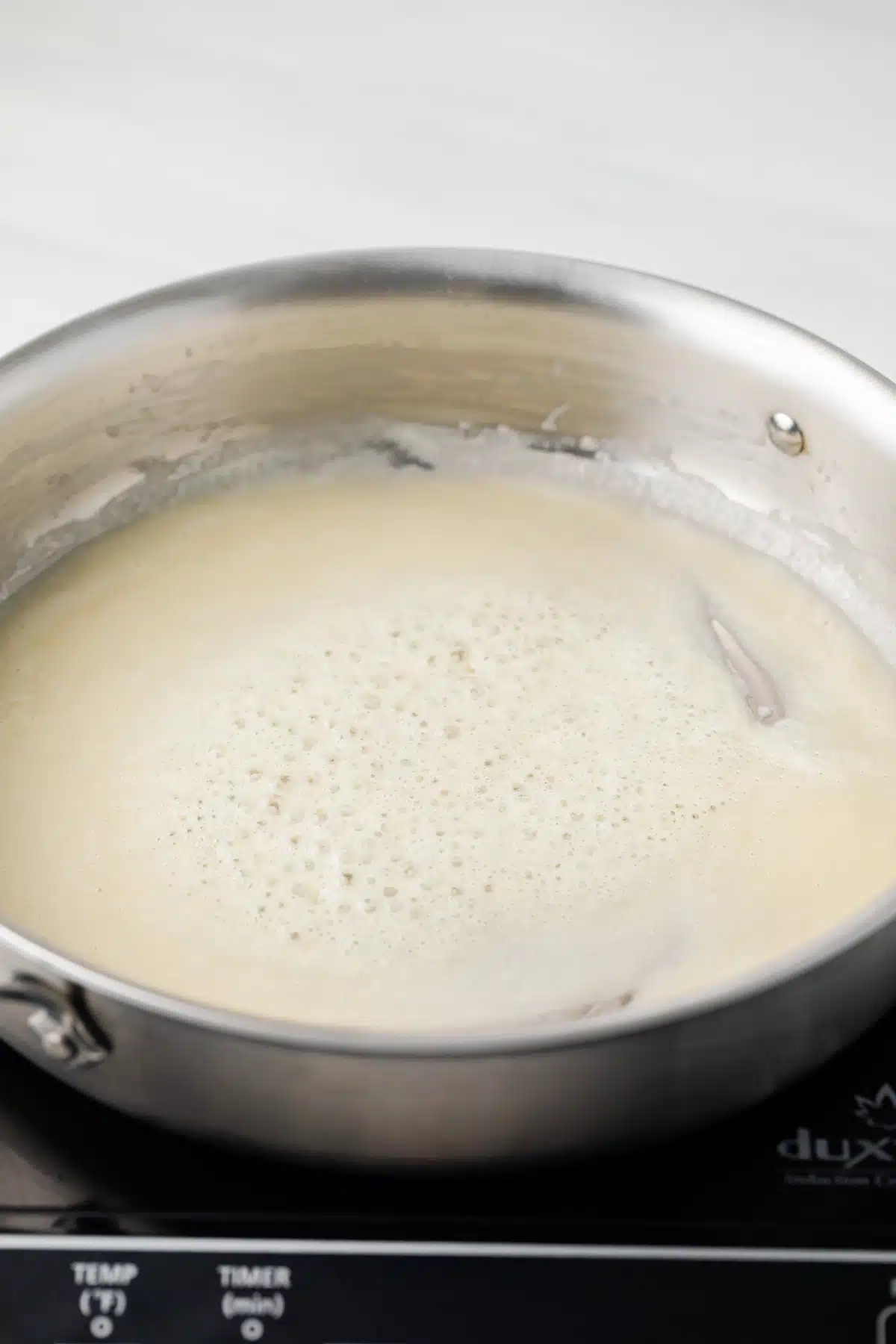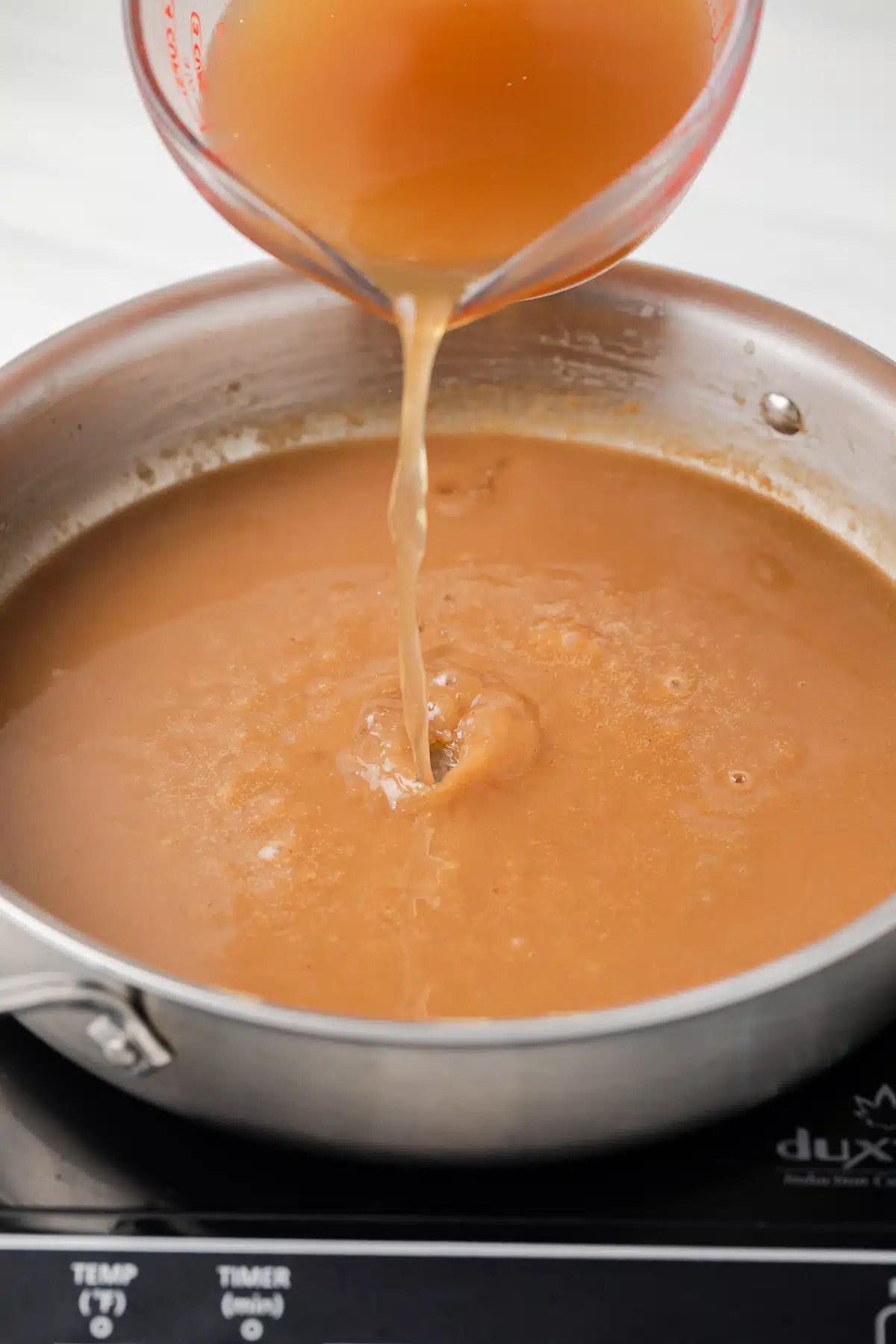 Substitutions
Butter– Most recipes call for butter, but the important ingredient is fat – so it's possible to use oil, fat drippings from roast or bacon in place of the bacon.
---
Variations
There are unlimited variations for a roux sauce. You can vary the liquid or the seasonings to come up with any assortment of flavor combinations.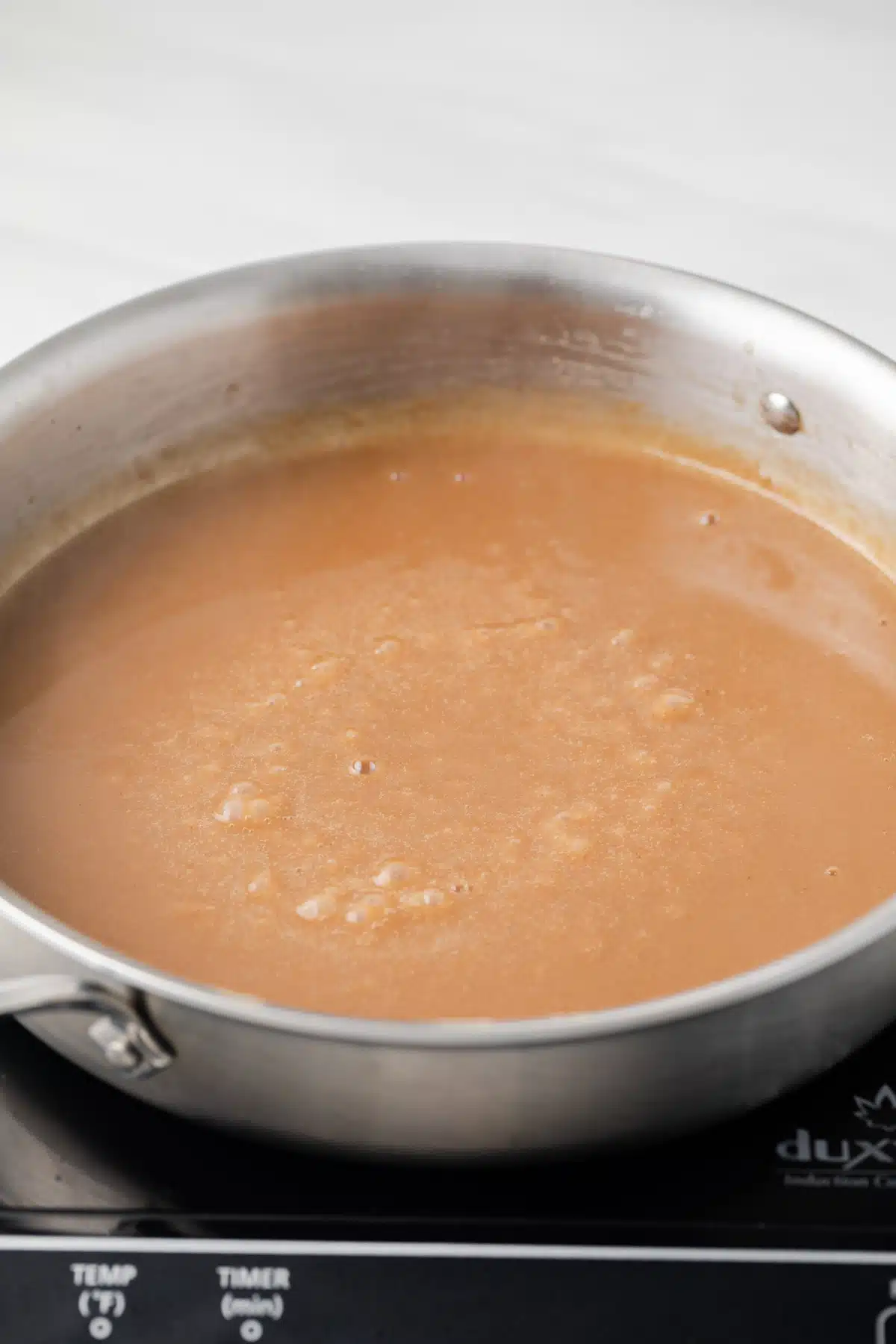 Storage
A small batch of roux can be kept covered at room temperature for up to 2 days.
Or store in an airtight container in the refrigerator for 6 months.
---
Tips
The longer the roux cooks the less it will thicken the sauce it is added to.
Roux is the base for gravy, soup, and other sauces. When adding the liquid, add 3-4 cups to yield a medium consistency. Of course, you can adjust this to your desired preference. Add a little liquid at a time, whisking it in between each addition until the sauce is as thick as you'd like.
Sometimes people are intimidated by the idea of making gravies – I think they get a bad wrap. Gravies are often quick and easy to prepare and add great flavor to meals.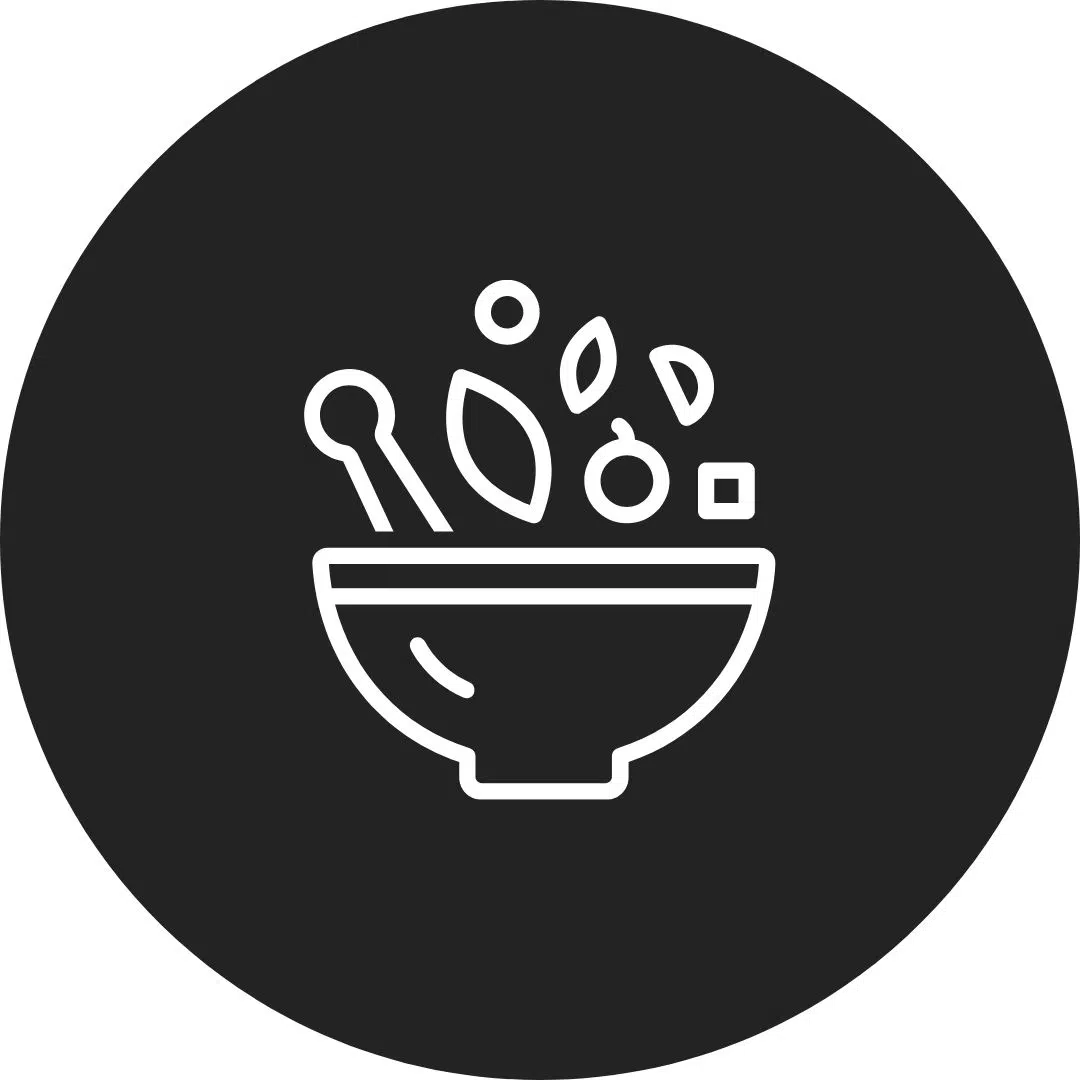 Printable Recipe