This post may contain affiliate links. Read the full disclosure here.
This luxurious White Wine Sauce recipe is seasoned with shallot, garlic, and crushed red pepper. It's fantastic on seafood or pasta!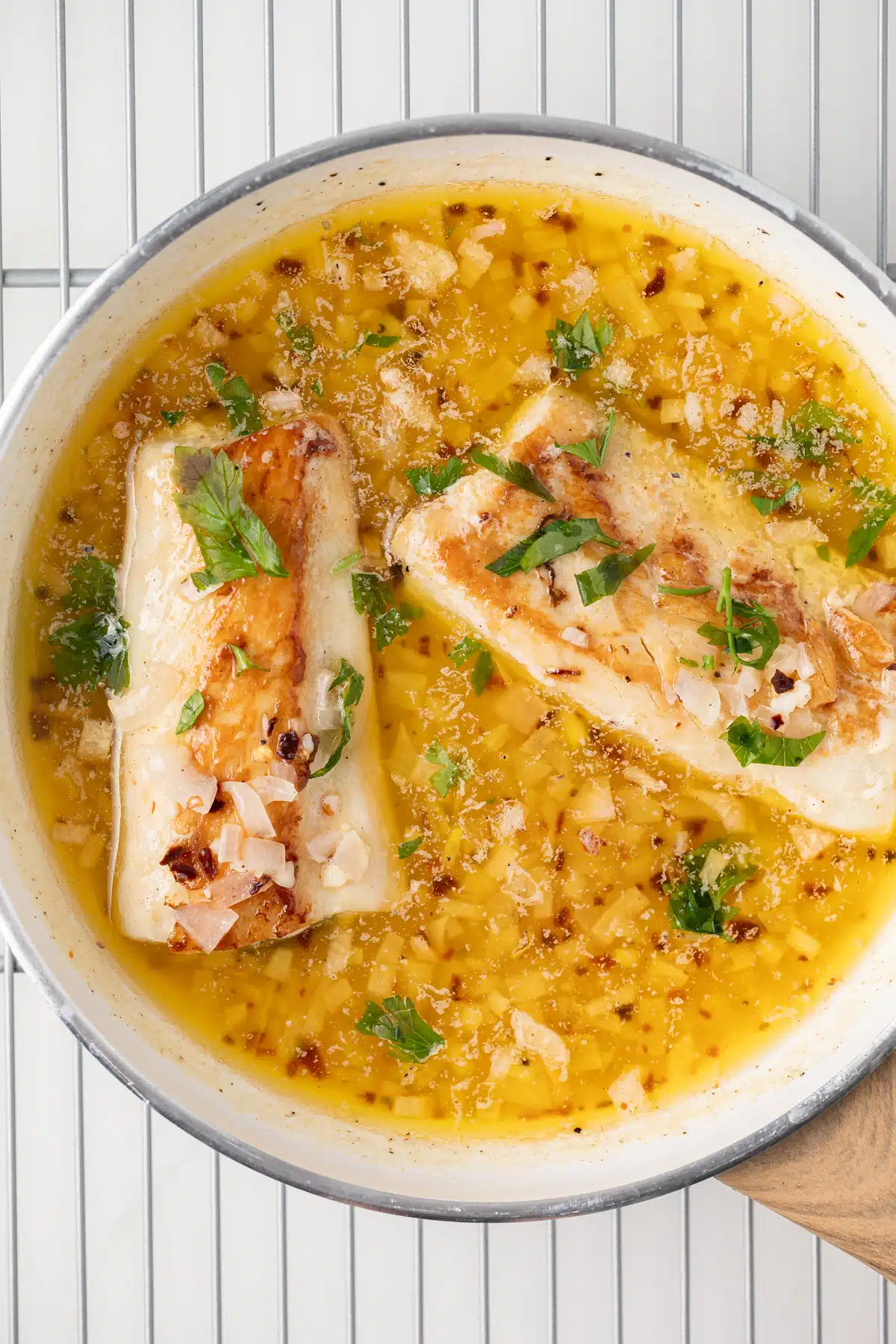 This white wine butter sauce is loaded with flavor. It's a lovely accompaniment to your favorite seafood, or could be served on its own over pasta. It's a white wine butter sauce – you know how I love this flavor combination – with a touch of shallots, garlic and some red pepper for a kick.
I would call this recipe a cousin to my beurre blanc sauce, but there are no lemons and this sauce has shallots. Like my lemon caper sauce, this can be drizzled over lots of different types of seafood. And similar to amogio, it's a great white sauce that is delicious on its own over pasta.
Wine, butter and shallots are a very typical French flavor combination. The richness of the butter, the acidity of the wine and the subtle flavor of the shallots combine to make a sophisticated and elegant sauce worthy of any french restaurant.
I love to serve this sauce over a piece of grilled halibut or sea bass, or over satueed shrimp. It's also great on its own served with angel hair pasta. If I'm really feeling fancy, I'll toss this sauce with sauteed shrimp and scallops over a bed of pasta. It's a treat of a meal.
The garlic in this sauce is minimal – it just gives the sauce a little bit of pungency and balances out the richness of the butter. The wine provides a kick of acid and that delicious winey flavor. And the crushed red pepper – which is totally optional if you don't love heat – adds a spicy kick that I personally love.
Butter sauces pair particularly well with seafood in my opinion. White fish and shellfish are the perfect canvases for the rich and buttery sauce. Shrimp in garlic sauce is one of my favorite dishes at a Tapas restaurant. With this sauce you can essentially make your own version of that dish, but even a little better.
Sautee peeled and deveined shrimp in a little bit of butter, and cook through. Toss the shrimp with this white wine butter sauce, using as much or as little red pepper as you would like, and enjoy. It's a quick and fancy appetizer that takes minutes to prepare but is sure to impress your guests!
---
Ingredients
The list of ingredients for this white wine sauce is short and simple. Shallots can be found in the produce section of your local market.
Butter – Unsalted butter is the base of this sauce.
Shallots – Fresh minced shallots add a subtle and sophisticated flavor.
Garlic – Fresh minced or grated garlic.
Salt – Just a touch, to balance the flavors.
Crushed red pepper – To add a little heat to the sauce.
Fresh ground black pepper – For a peppery kick.
White wine – Use any variety of white wine, but stay away from "cooking wine."
---
Instructions
This quick and easy white wine butter sauce is similar to a pan sauce, and is loaded with flavor.
Be sure to check out the full recipe and ingredient list below
Melt butter. Melt butter in a small saucepan over medium-low heat.
Sautee aromatics. Add shallots and garlic; cook and stir until shallots are translucent, about 3 minutes. Season with salt, crushed red pepper, and fresh ground black pepper.
Stir in wine. Increase heat to medium; stir in white wine. Bring to a simmer, then whisk for 1 minute.
Enjoy! Remove from heat and pour over your favorite white fish or pasta.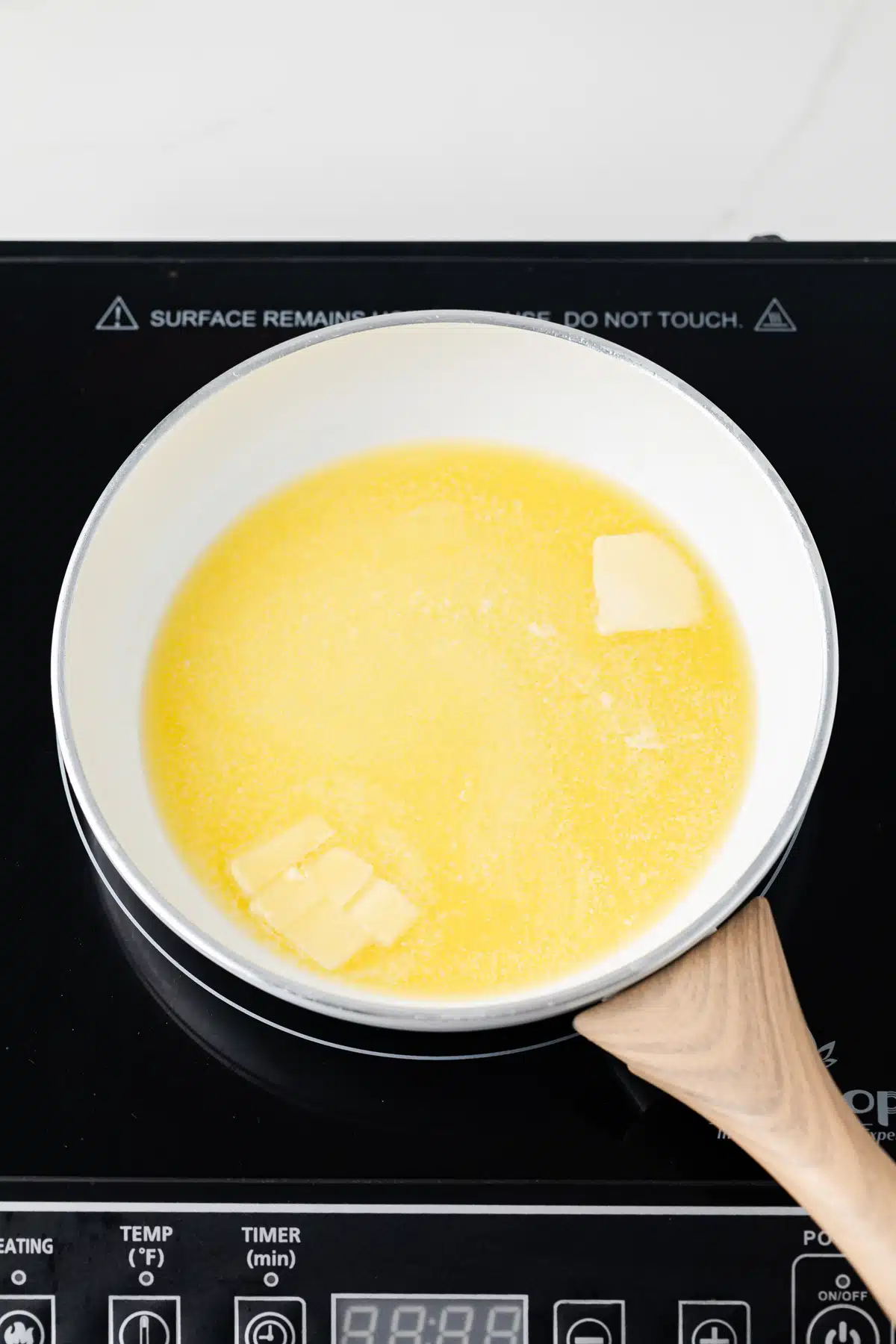 Substitutions
Shallot – If you cannot find a shallot, use finely minced white onions, though I do prefer the subtle elegance of shallots.
---
Variations
The heat of this sauce can be adjusted by changing the amount of red pepper used.
More a more herby sauce, omit the crushed red pepper and add a couple teaspoons of your favorite chopped herbs.
Storage
This sauce is best used as soon as it's made, it will separate if stored for long.
---
Tips
Garlic: You can use fresh or jarred minced garlic.
Butter: If using salted butter, omit the salt from the recipe.
White Wine: I like chardonnay, sauvignon blanc or pinot grigio. My rule of thumb is never use a sauce for cooking that you wouldn't drink. Stay away from the "cooking wine" in the grocery store baking aisle.
Seafood is really the perfect canvas for most sauces – mild-flavored fish absorbs the flavor of whatever sauce is poured over it. From lemon butter sauces to creamy sauces. Here are some favorites: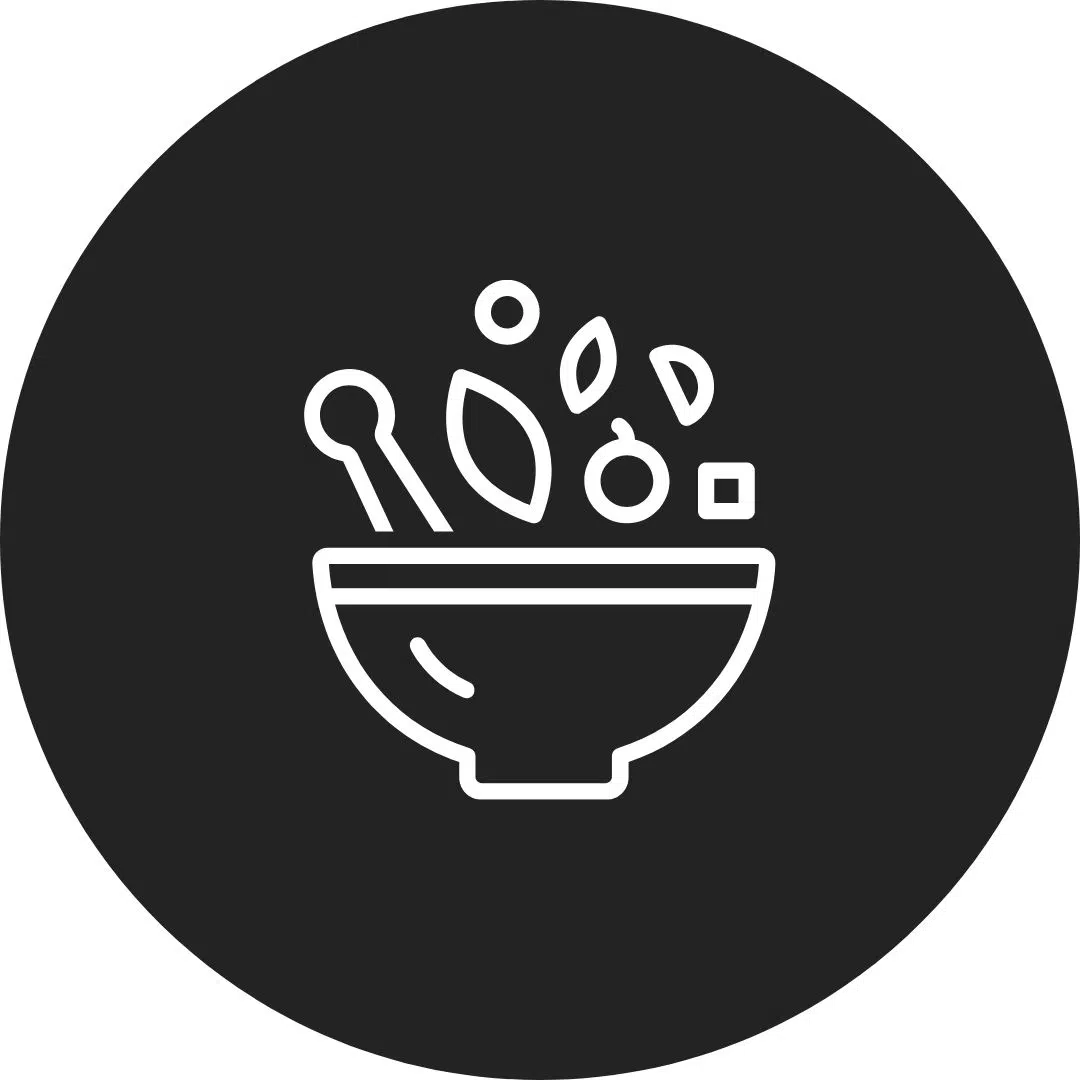 Printable Recipe