This post may contain affiliate links. Read the full disclosure here.
This homemade cheese sauce is creamy, flavorful, and can be made in just 10 minutes. This cheesy sauce can be enjoyed with anything you can think of. It is especially perfect for dipping tortilla chips and French fries!
Why go with store-bought when this quick and easy creamy sauce can be made fresh at home using simple ingredients?
This cheese sauce is light and creamy and will keep everyone coming back for more. It has a blend of spices that most people store in their pantry so there is no need to go out and purchase extra ingredients.
We're going to show you how to make this sauce so you never have to buy pre-packaged again. While this sauce is best enjoyed fresh, you can still prepare it ahead of time with our tested tips which we'll go over down below.
This homemade cheese sauce features the addition of white pepper, onion powder, garlic powder, and nutmeg. It's our tried and true blend of earthy, sweet, mild, and comforting flavors all in one sauce.
It's made with a simple roux that is turned into a béchamel. Then cheese and the spices are added.
There are so many ways to use this delicious creamy cheese sauce. You'll want to put it on everything! Listed below are some of my favorite ways to use this sauce:
Our Favorite
Ways to Use Cheese Sauce
As a topping: Add to chilis, burgers, hotdogs or baked potatoes.
As a dip: Add some cheese sauce in a bowl to dip your French fries or tortilla chips in for that extra cheesy flavor. The sauce can be used to add additional comfort flavor to your veggies as well, or as a nacho cheese sauce.
In a casserole: Mix this cheese sauce recipe in with some rice and chopped broccoli and top with more extra-sharp cheddar cheese for a simple comfort food casserole.
As a pasta sauce: Looking for quick dinner recipes? Toss with spaghetti noodles for a cheesy spaghetti pasta or toss with macaroni noodles for a homemade mac and cheese.
You know now how much I love cheese. Give these other cheesy recipes a try, if you are so inclined. My bleu cheese sauce is a great balance for anything with hot sauce flavoring, and goes well with veggies. My parmesan cream sauce is yummy with just about anything you can think of. And finally, my classic alfredo sauce is about as comforting as comfort food can get!
---
What Is Cheese Sauce Made Of?
This sauce is made with a handful of ingredients and can be adapted in a number of ways to suit your preference.
Butter – Because a lot of great sauces start with butter.
Flour – All-purpose flour thickens the sauce and makes it rich and creamy.
Milk – Additional dairy richness without overpowering the cheesy flavor.
Spices – Onion powder, white pepper, garlic powder, and nutmeg add both earthy and sweet flavors.
Cheese – I use extra-sharp cheddar cheese for this recipe.
---
How Do You Make a Cheese Sause?
It's insanely easy to make! Just follow the steps provided below. The base of the sauce starts with a roux. You can read more about how to make a roux sauce.
Be sure to check out the full recipe and ingredient list below
Cook the butter and all-purpose flour. Melt the butter over medium-high heat. Whisk in the flour and cook a few minutes longer. The flour-butter mixture will be bubbling, and will no longer smell like raw flour. When the flour is blended in completely then you know you are ready for the next step. Watch it closely, you don't want the mixture to turn brown – it can happen quickly.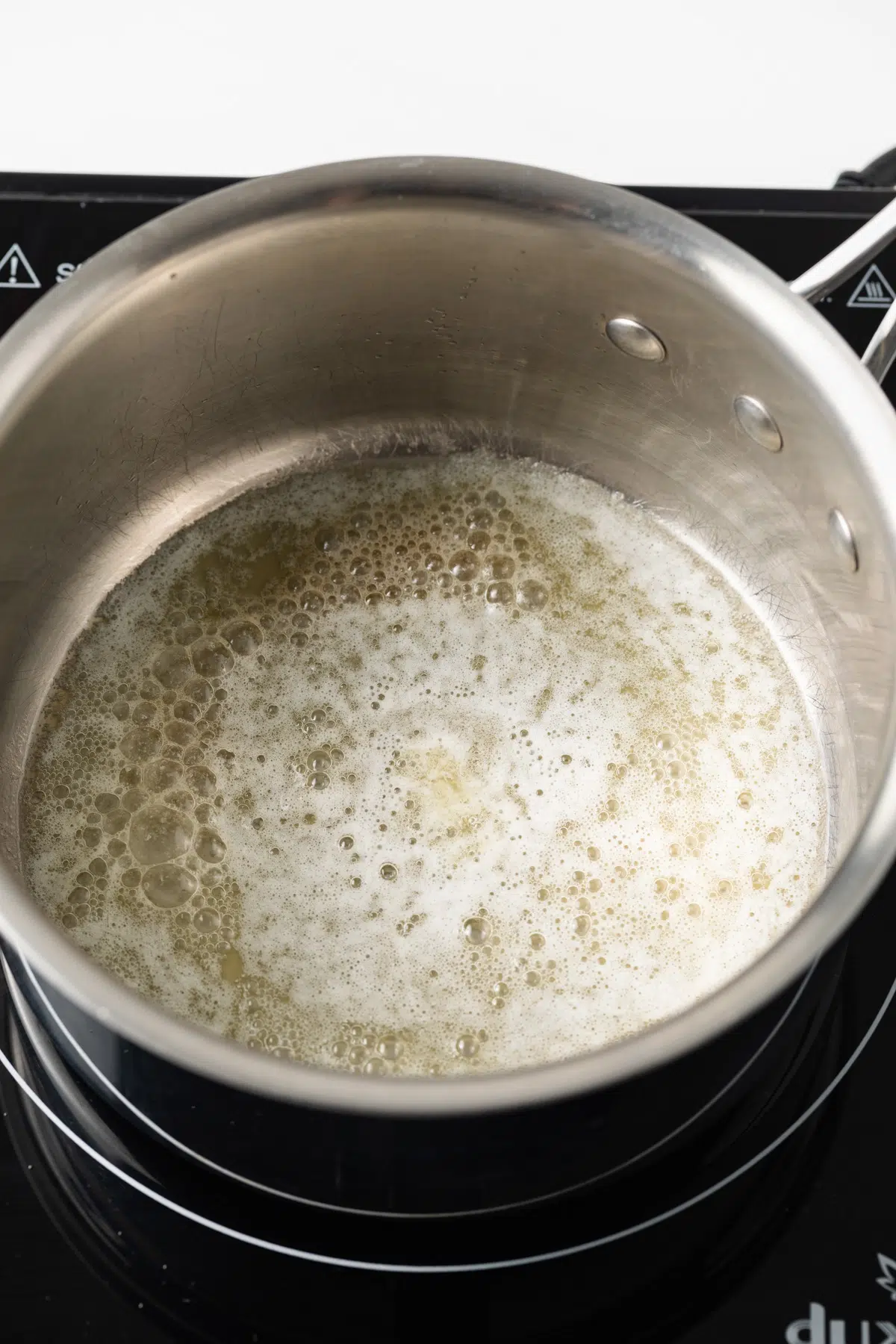 Add the milk and spices. While still over medium-high heat slowly whisk in the milk and add the white pepper, onion powder, garlic powder, and nutmeg. The butter-flour mixture will congeal at first but then turn into a creamy consistency.
Add the cheddar cheese and Serve. Lower the temperature to medium-low heat and whisk in the extra-sharp cheddar cheese. Remove from heat, season with salt and pepper to taste, and serve.
Substitutions
Cheese: I make this with extra-sharp cheddar, because I think it works best in this recipe, but you can use any melty cheese of choice. Monterey Jack or Pepper Jack would be great too.
---
Variations
Add fresh jalapenos or cayanne pepper: Adding will give you that spicy kick while keeping a similar flavor profile.
Add hot sauce: A dash or two to add some spice and some tang from the vinegar.
Add salsa: Gives a sweet, savory, and zesty tomato flavor to your sauce – with a queso flair.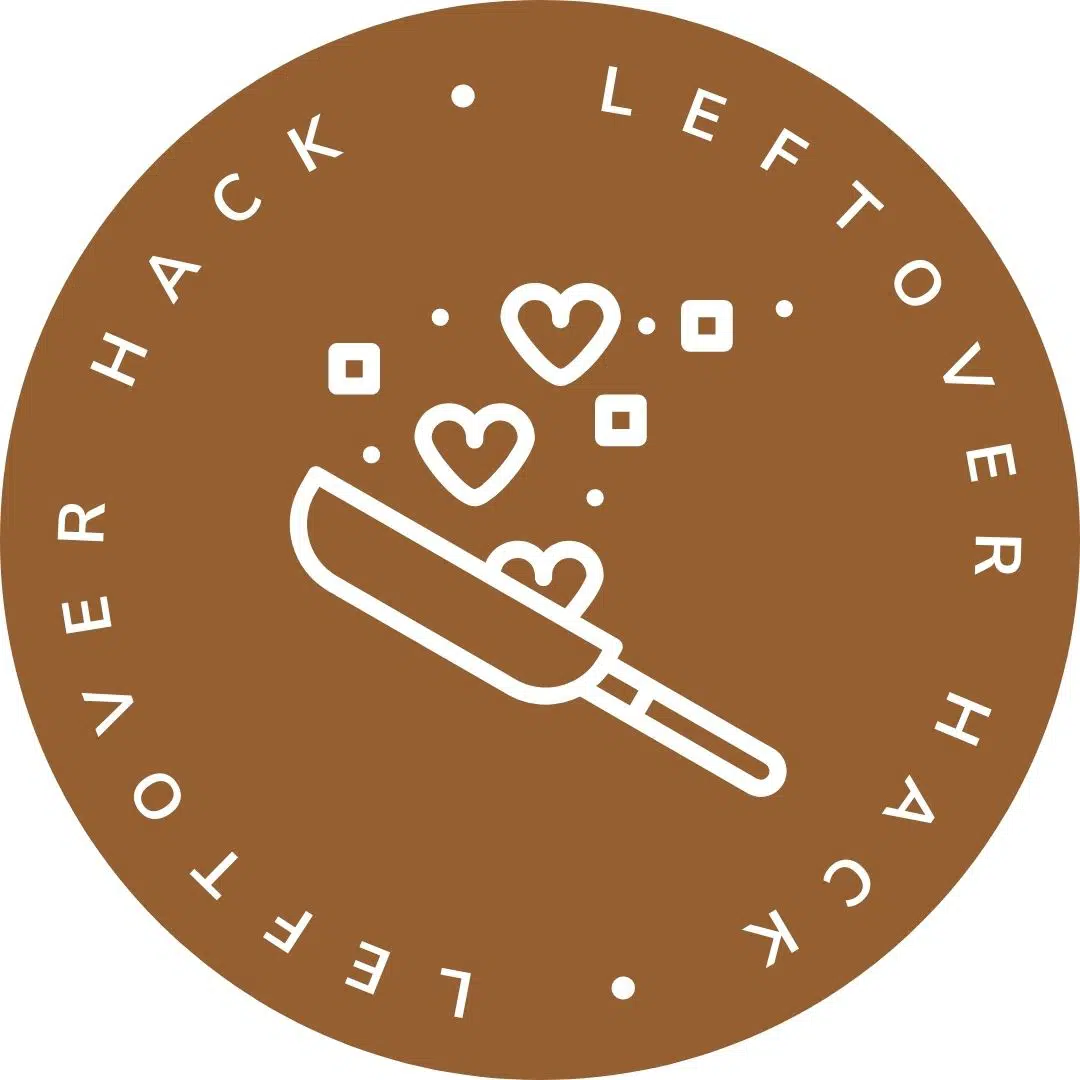 Storage
Refrigerate – Cool to room temperature then store in an airtight container for up to 4 days. Reheat over medium-low in a saucepan or for a fast and easy method microwave in 30-second increments, stirring in between until you've reached your desired temperature.
When you make the roux (mixture of flour and butter) let it bubble and froth, but don't let it brown. Whisk it constantly.
To make things even easier on yourself, buy shredded cheese.
More Cheese Sauce Recipes
I love cheesy sauces – either dips or on pasta. Here are some of my favorites.