Classic Hollandaise Sauce
This post may contain affiliate links. Read the full disclosure here.
This classic Hollandaise Sauce is an easy, no-fail recipe that's perfect for breakfast or brunch. It takes just a few minutes to make on the stovetop. Drizzle it over eggs benedict, grilled or steamed vegetables, and more.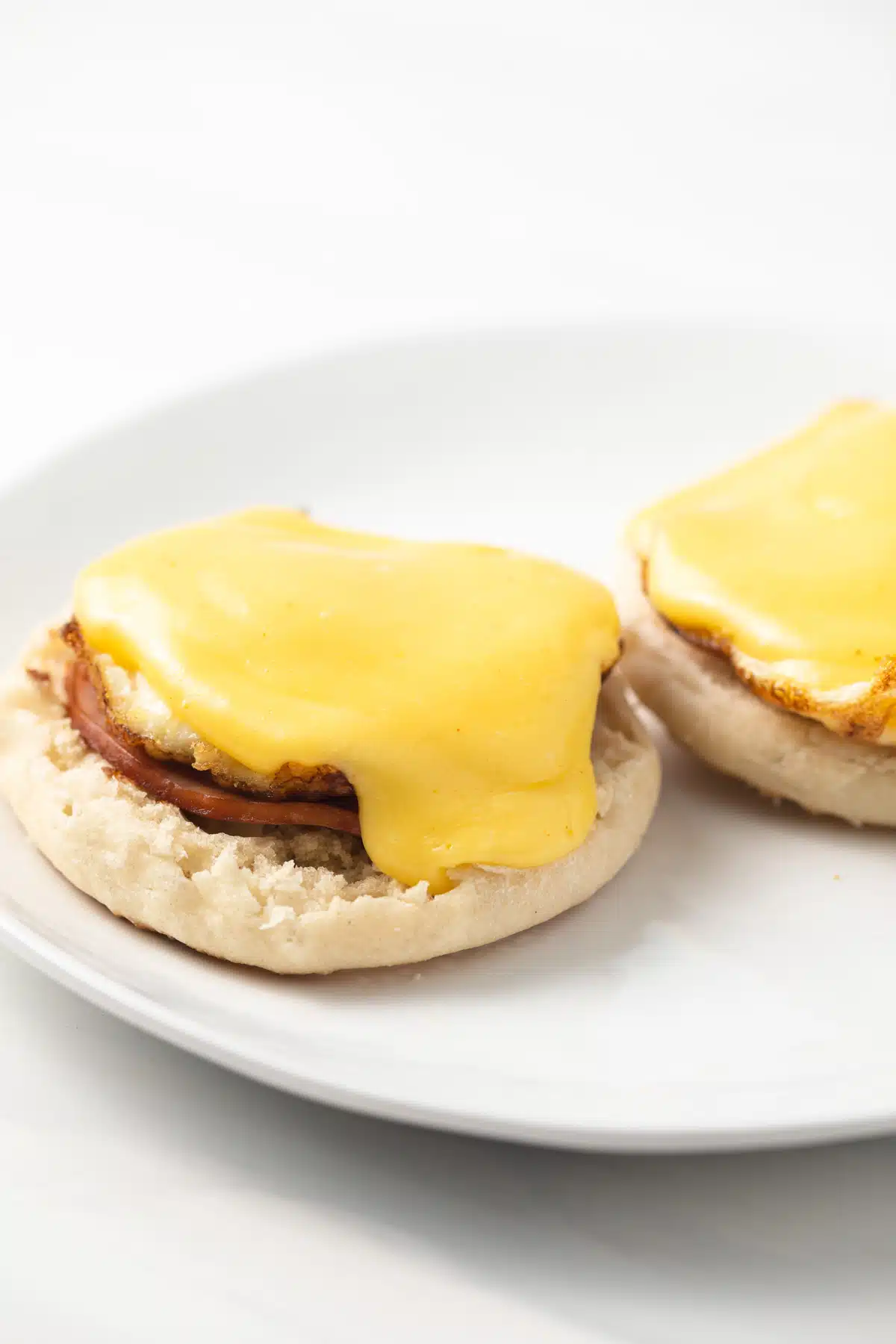 Those of you who enjoy a leisurely Saturday brunch will be no stranger to Hollandaise sauce. It's a delicious buttery eggy sauce that adds brightness and richness to eggs benedict, asparagus and other brunch favorites.
Eggs benedict is a classic dish made of english muffins topped with Canadian bacon, poached eggs and Hollandaise sauce.
Brunch menus now are filled with variations on the original. Crab cakes replace the english muffins, tomatoes or asparagus replace the Canadian bacon, but the eggs and Hollandaise always remain.
Hollandaise sauce is considered to be one of the five mother sauces of French cuisine – meaning the sauces from which all others are derived. This homemade hollandaise sauce will make you feel like a french chef!
The other mother sauces are Bechamel (white sauce from which cheese sauce and country white gravy derived), Espagnole (brown sauce without which there would be no marsala sauce or madeira sauce), Tomato sauce and all its obvious derivations, and Veloute, which is a creamy sauce made from blending a white roux and white stock.
Classic hollandaise sauce is the kind of sauce culinary school horror stories are made of. Constant whisking, fear of the sauce breaking, that sort of thing. It can be a finicky sauce, and it may take a few times to get it just right. But when you get it right – it is so worth it.
Once you have mastered hollandaise sauce, be sure to try bernaise sauce. It's very similar to hollandaise, but with shallots and tarragon and vinegar, which gives it a slightly different flavor profile. Bernaise sauce is a dreamy topping for a grilled filet mignon or salmon steak.
This Hollandaise sauce is created by making an emulsion – a blending – of the eggs and butter. But as with salad dressings that have sat for a bit, emulsions often separate.
It is important to serve this sauce while still warm after it has been whisked and blended. If it sits too long it will separate, and you will be disappointed. But don't be intimidated – there really is nothing better to serve over poached eggs than this decadent flavored sauce!
---
Ingredients
Just a few simple ingredients, including egg yolk and lemon juice, are all you need to make this classic Hollandaise sauce recipe.
Egg yolks – Make the sauce rich and creamy.
Lemon juice – Adds brightness.
Salt – Balances the flavors.
Cayenne pepper – Just a pinch for the tiniest kick.
Unsalted butter – This is cut into thirds and softened to room temperature. This adds richness and creaminess to the sauce.
---
How to Make Hollandaise Sauce
Making this Hollandaise sauce recipe is not difficult, but don't plan on multi-tasking while making it. Hollandaise sauce requires your absolute attention while you whisk the butter into the eggs.
Be sure to check out the full recipe and ingredient list below
Whisk the yolks. Place egg yolks, lemon juice, salt, and cayenne in a medium-sized heatproof bowl. Whisk until well combined before placing over the heat.
Add heat. Add one piece of the butter and place the bowl over a pot of barely simmering water. Cook, whisky rapidly until the butter melts and the sauce begins to thicken.
Add butter. Add the remaining butter, one piece at a time, whisking constantly until melted.
Finish the sauce. Continue to cook for 2 minutes until the sauce is thick and the temperature reaches 160°F.
Substitutions
This is a recipe for a standard, classic french sauce. There really aren't any substitutions you can make to this recipe.
---
Variations
Once you have mastered the original sauce, use your imagination to add different flavors to the sauce. Here are a few of my favorites.
Creole – add a bit of creole seasoning to it to make a cajun hollandaise sauce. Serve over standard eggs benedict, or serve over poached eggs atop pan seared crab cakes.
Citrus – add a bit of lemon or orange zest to make a citrusy hollandaise that is delicious over steamed asparagus.
Storage
Hollandaise sauce is not a make ahead kind of sauce. It needs to be used the day it is made because it doesn't usually work to reheat hollandaise sauce.
---
Tips
It is very important that the hot water does not come up to the pan that the eggs are in – if the eggs get too hot they will scramble.
Wait to make this sauce until you are ready to serve. You can keep it warm for a bit in a double boiler, but the longer it sits and hotter it gets the more likely it is to separate.
More Butter Sauce Recipes
Butter, with its rich and creamy decadence, makes a perfect sauce base all on its own. Served over steaks, pastas, fish or chicken, these butter sauces are versatile, simple to prepare, and delicious.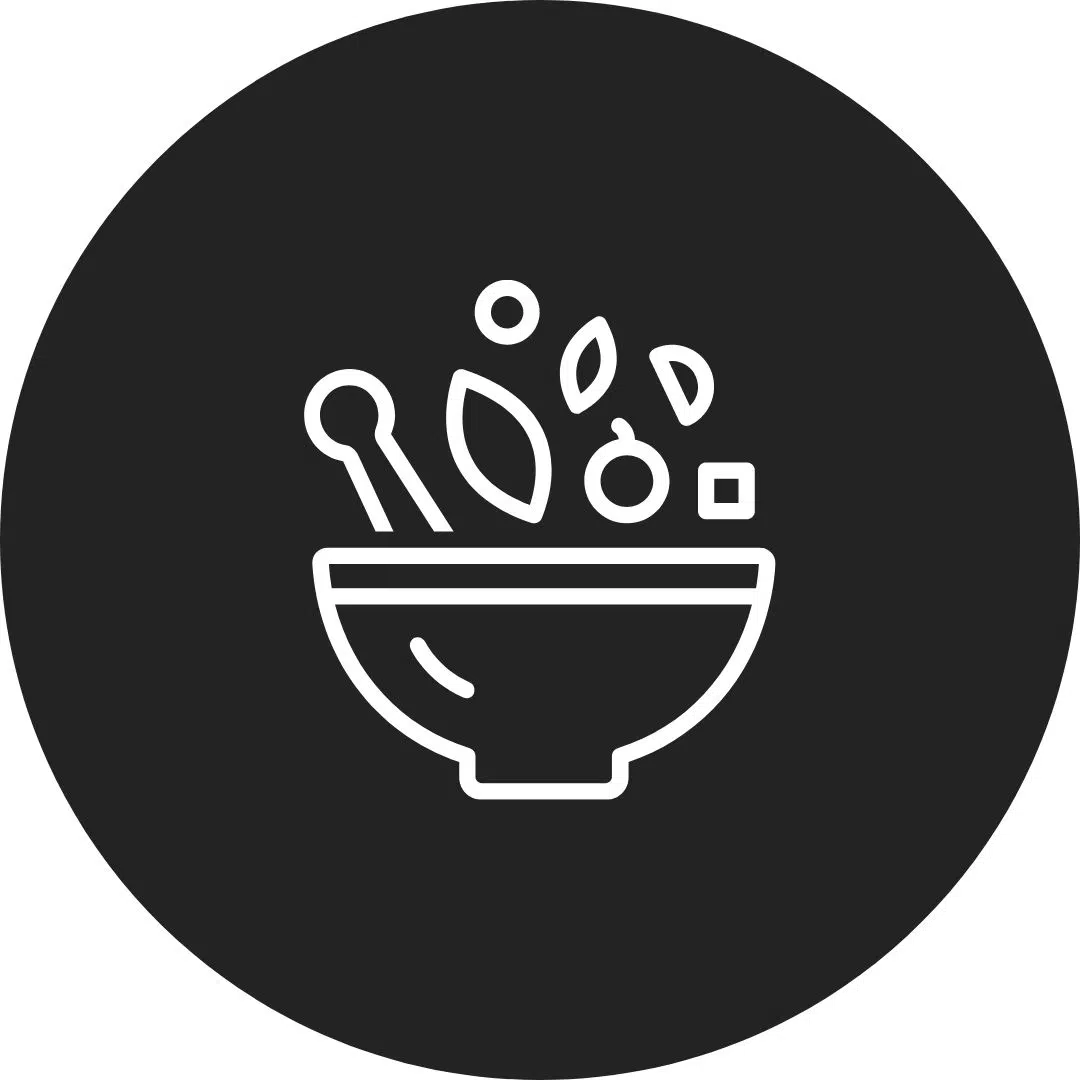 Printable Recipe