This post may contain affiliate links. Read the full disclosure here.
This Chinese garlic sauce is lightly sweet and so flavorful. It's amazing as a stir-fry sauce or it can be used as a dipping sauce.
We love to make vegetable stir-fry with this sauce but it is amazing with beef and chicken. It can also serve as a dipping sauce for eggrolls!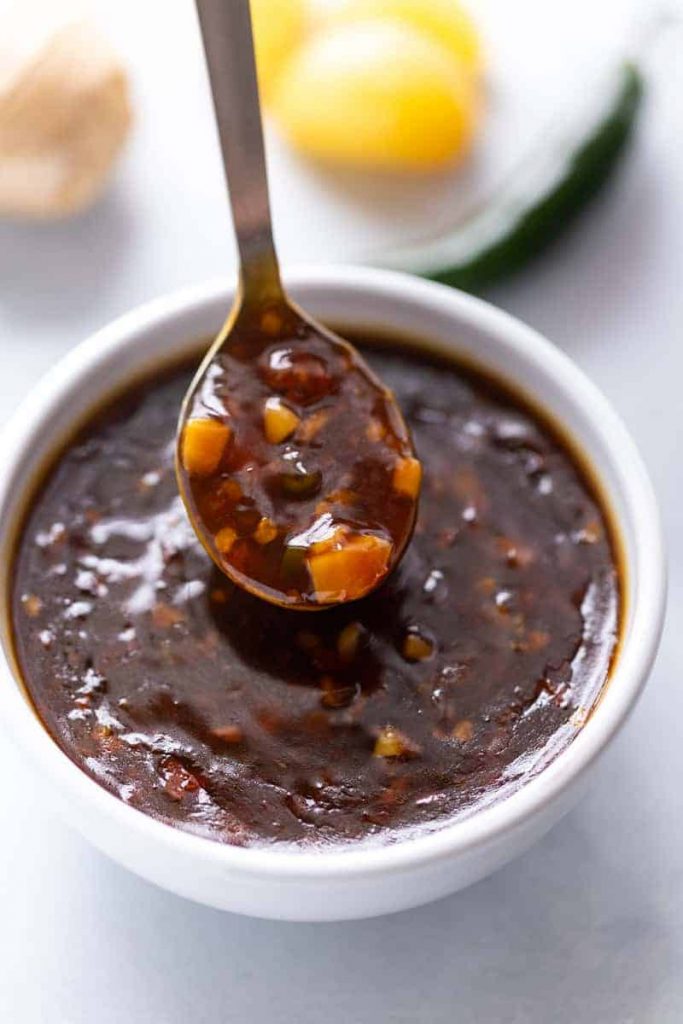 Chinese Garlic Sauce
One of the reasons we often order Chinese takeout is it's just so darn flavorful.
The variety of sauces, spices, and heat levels are completely satisfying because there's something to fit every mood.
While today's Chinese garlic sauce is nothing short of flavorful, it is low on the heat. Feel free to add more chilis if you want it spicier.
Toss the sauce with your choice of vegetables and meat for a hearty stir-fry that can be served with rice.
The sauce is also great as a dip for fried dumplings!
If you enjoy this sauce, you should also try my orange ginger sauce.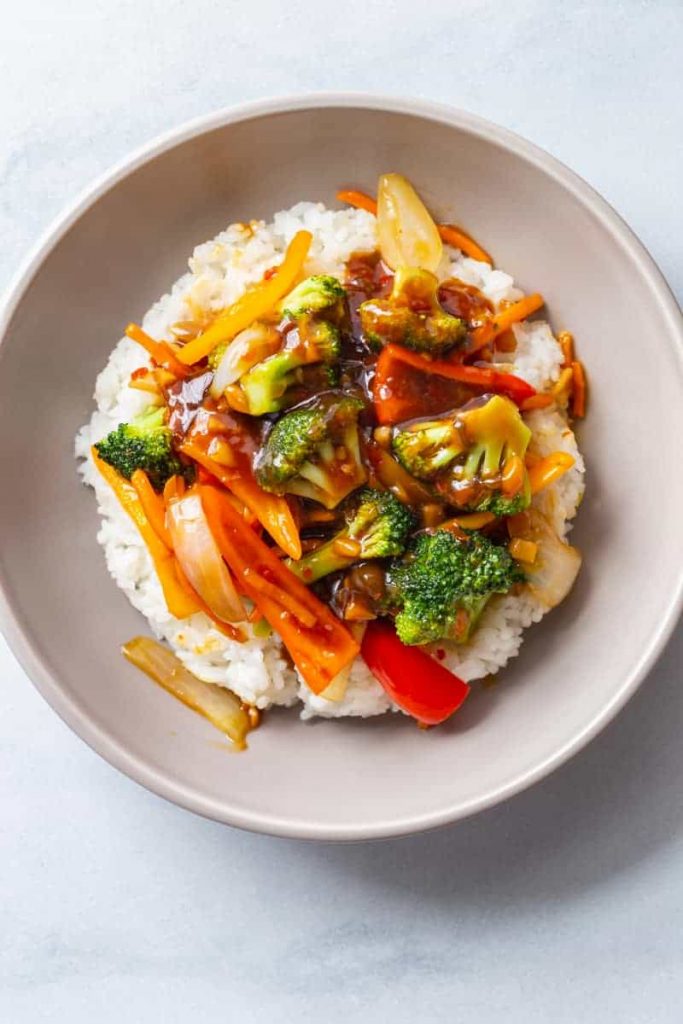 Chinese Garlic Sauce Ingredients:
To make this Chinese garlic sauce recipe, you will need:
Cooking oil: Use either vegetable or canola oil
Garlic: Finely minced for the best texture
Ginger: Makes the sauce taste brighter
Green chilis: The recipe calls for 1 but feel free to add more if you like spicy food
Soy Sauce: Or make it gluten-free by using tamari
Chicken broth: Make it vegetarian/vegan by using vegetable broth
Vinegar: Adds a light sourness that tastes damn good
Brown sugar: Sweet, spicy, and sour – is your mouth watering yet?
Sesame oil: Because sesame oil is incredible in Asian cuisine
Crushed red pepper flakes: For even more spice
Cornstarch slurry: Thickens the sauce so it's not so watery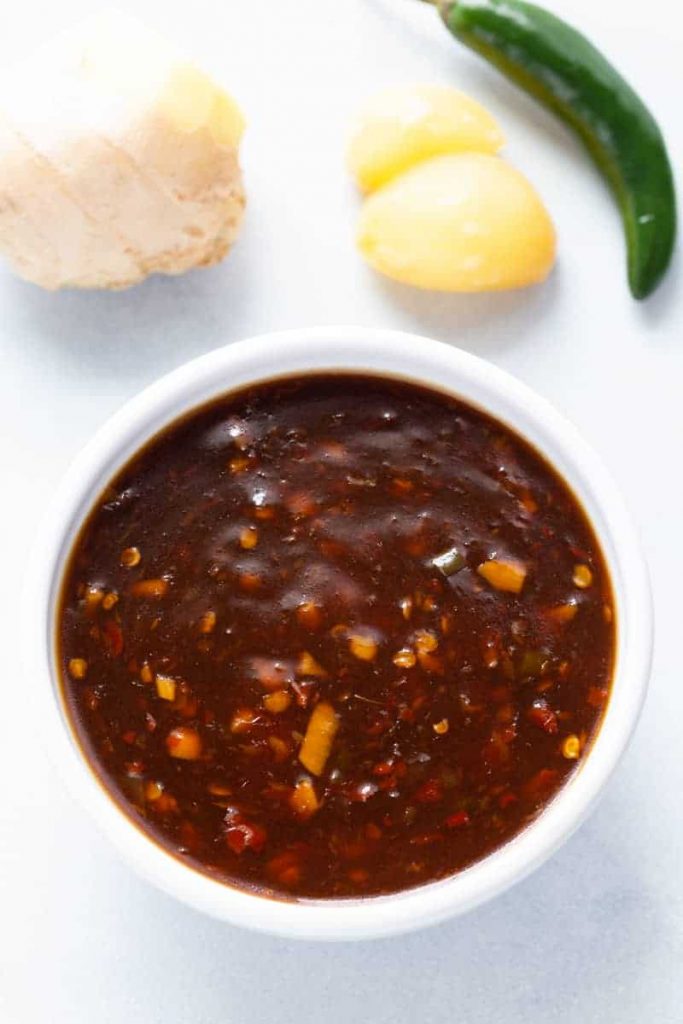 How to Make Chinese Garlic Sauce:
To make this flavorful sauce, simply…
Cook the garlic, ginger, and chili. Cook just until fragrant, about 15 seconds.
Stir in remaining ingredients. Add everything but the cornstarch slurry. Bring to a boil then simmer for 1 minute.
Add cornstarch slurry. Stir in the cornstarch slurry and continue to cook until thickened.
Serve right away or cool before storing for later use.
Chinese Garlic Sauce Variations:
There are quite a few ways you can doctor up this recipe.
Add 1-2 more tablespoons of minced garlic: For all you garlic lovers.
Add another chili pepper: This will make the sauce extra hot.
Add Sriracha sauce: This will add more spice and flavor.
How to Store Chinese Garlic Sauce:
Refrigerate – Allow the sauce to cool for 1 hour then transfer to an airtight container and refrigerate for up to 4 days.
If you are looking for more Chinese inspired sauce recipe we've got you covered!