This post may contain affiliate links. Read the full disclosure here.
This creamy tahini sauce will transport you to the Mediterranean. The silky, lemony, garlicky sauce is amazing as a dip or severed over falafel and vegetables.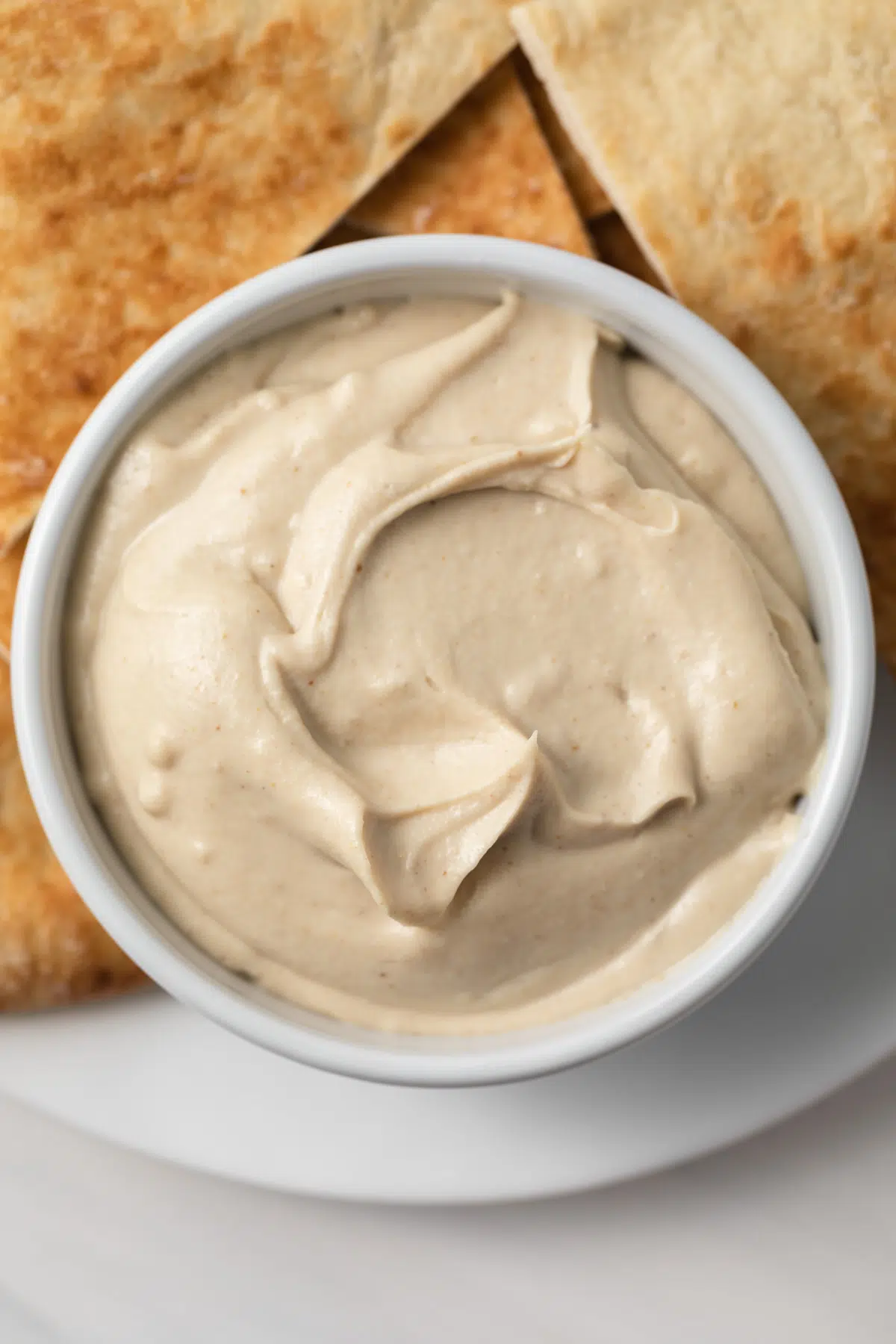 Stop what you are doing right now and go get the ingredients for this tahini sauce. I cannot describe to you how good it is – just trust me on this.
Tahini sauce is maybe not one of the more popular condiments in the US – but it should be! If you are lucky enough to have a Middle Eastern or Mediterranean restaurant near you – this nutty delicious condiment was surely part of your meal.
Because tahini is made from ground sesame seed paste, garlic and lemon juice – it has a similar flavor profile to hummus. But this savory sauce is thinner and creamier than traditional hummus recipes.
When I tested recipes for my green goddess pesto sauce, I got a hankering for other earthy, savory, herby dips and sauces, and that led me to this creamy Middle Eastern sauce.
A key ingredient of tahini sauce, is, obviously, tahini. Tahini is thick and creamy with a nutty earthy taste. It's almost the consistency of a natural peanut butter or almond butter. And that's no surprise – it is basically made the same way but with hulled and ground sesame seeds instead of peanuts or almonds. You can find tahini in just about any grocery store these days.
The best part about nut-free tahini sauce – other than the flavor – is that It's so versatile. It works as a dip, as a sauce, as a drizzle, or on sandwiches. This sauce is fabulous when drizzled over roasted cauliflower, broccoli, or carrots.
I particularly love how the savory garlicky flavor of this sauce works with roasted multi-colored carrots that you can find at farm stands in the fall. The sauce complements the delicate and sweet flavor of the roasted carrots perfectly.
While I love to use my ranch dressing as a dip, this tahini sauce is so yummy to serve with a fall vegetable platter.
The garlicky goodness also tastes delicious with sweet potatoes. Use it as a dip (in place of my french fry sauce) on sweet potato fries, or simply drizzle it over a baked sweet potato.
Next time you make a roasted veggie a greek salad wrap, drizzle this tahini sauce on it instead of your usual dressing. You can also add a Mediterranean flair to any grilled chicken or fish by drizzling this sauce on it. Serve with fresh, warm naan bread on the side and you'll be in heaven!
Creamy homemade tahini sauce tastes like it required a large number of ingredients, but it only takes a handful to make this flavorful sauce.
Instructions
This is a quick and easy recipe. I make it by hand with a whisk, but if you want to make it even creamier, make it in a small food processor to fully blend the garlic.
Combine the garlic and lemon juice in a small bowl.
Stir in the cumin and tahini paste. Whisk to combine.
Gradually whisk in 1 tablespoon of water at a time until the sauces reaches a cream consistency. Season with salt to taste.
Tahini sauce is so versatile, you can dress it up and modify it as you like.
Add herbs. Whisk or blend in your favorite combination for an herby dip or dressing.
Protein-packed. Add plain greek yogurt or unflavored protein powder to make this dip a little more protein-heavy.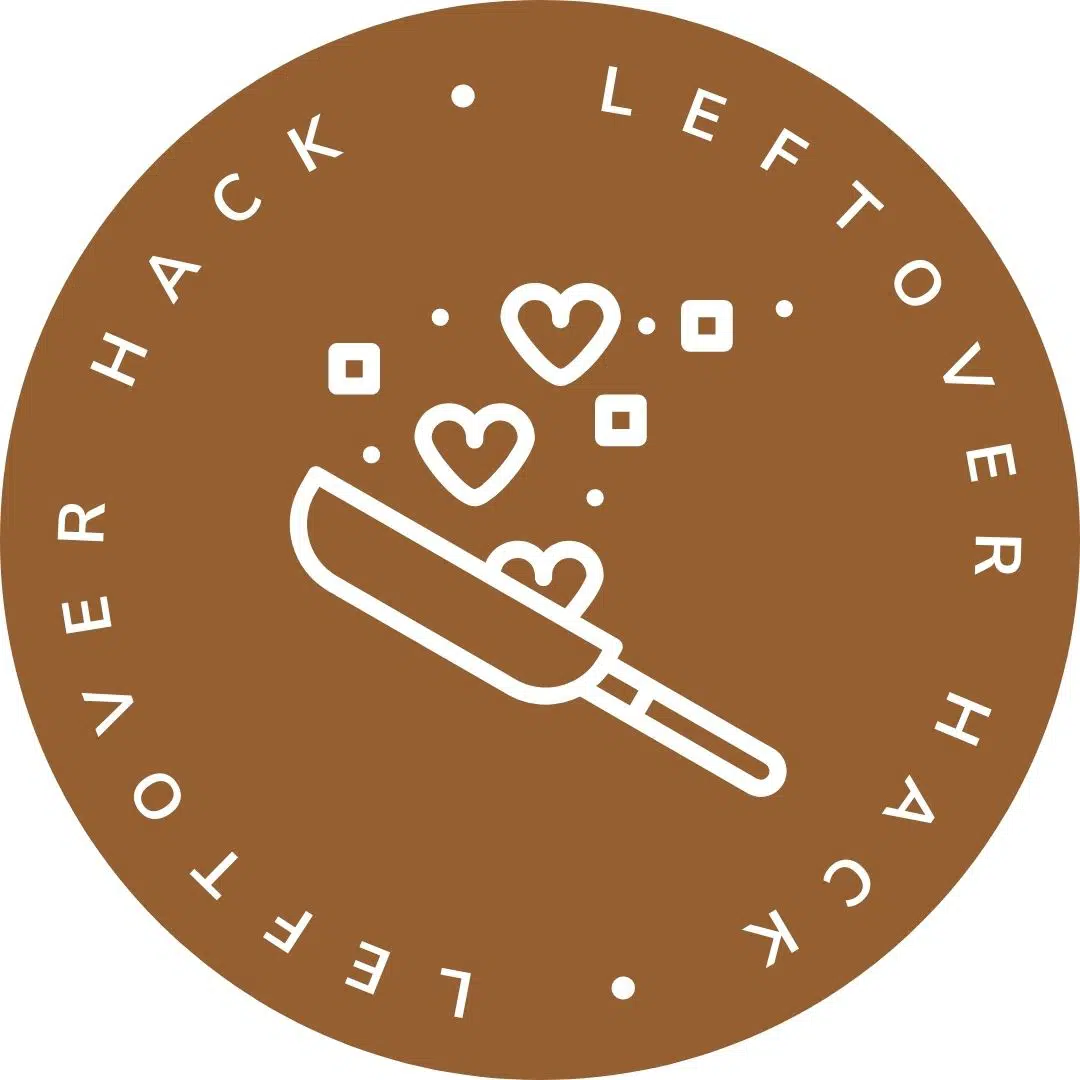 Storage
This will keep for up to a week in an airtight container in the refrigerator.
Blend or zap the ingredients in a blender or food processor for a creamier texture.
Use fresh garlic and lemon juice from lemons for the freshest, brightest taste.
I don't understand people who claim to not like condiments! Some of my favorites – and there are many – are below.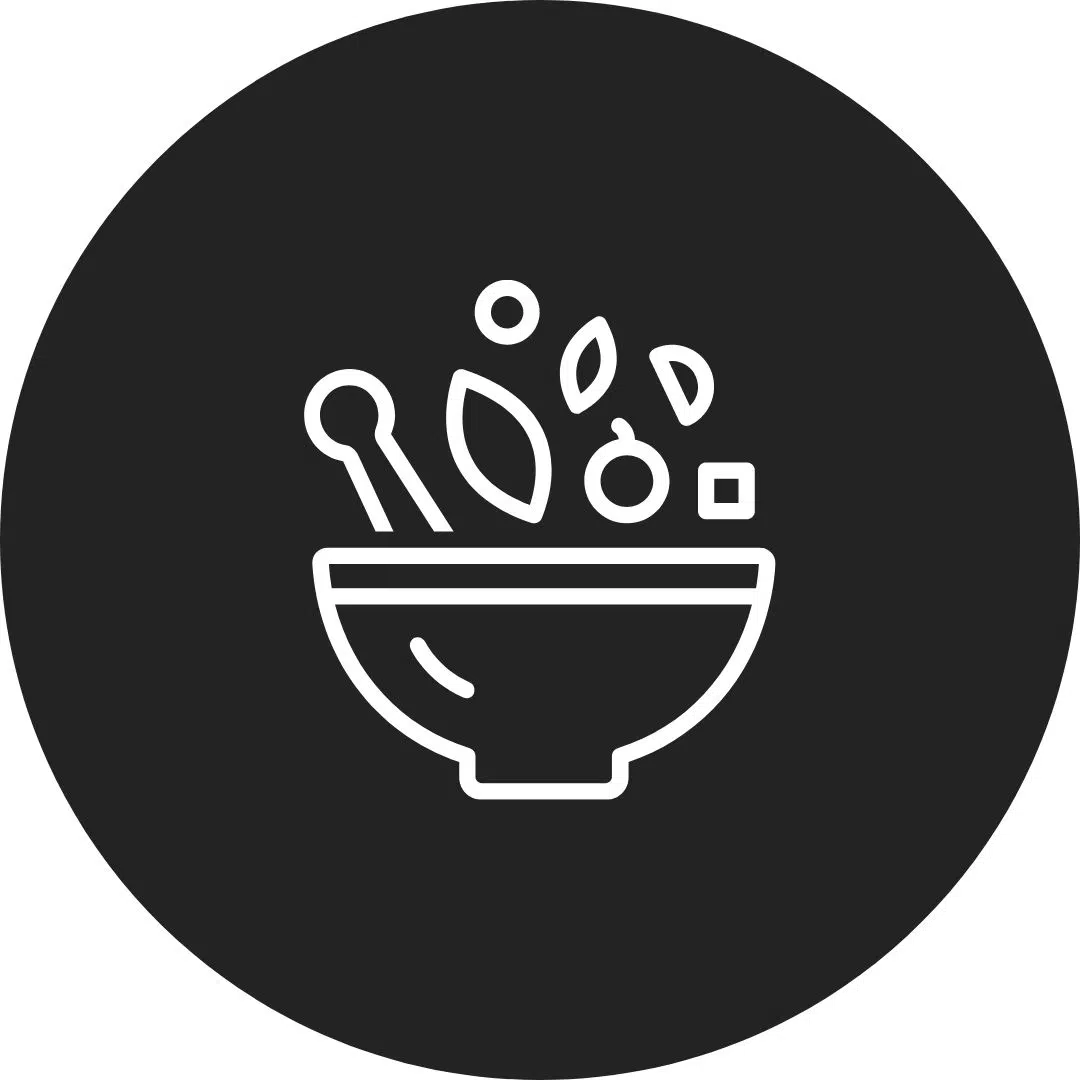 Printable Recipe