Homemade Cayenne Pepper Hot Sauce
This post may contain affiliate links. Read the full disclosure here.
It's the hot sauce you've all been waiting for. With just the right amount of heat, this homemade cayenne pepper sauce recipe has a glorious kick and is better than anything you can find in a store. It's sure to quickly become a favorite condiment you will reach for time and time again.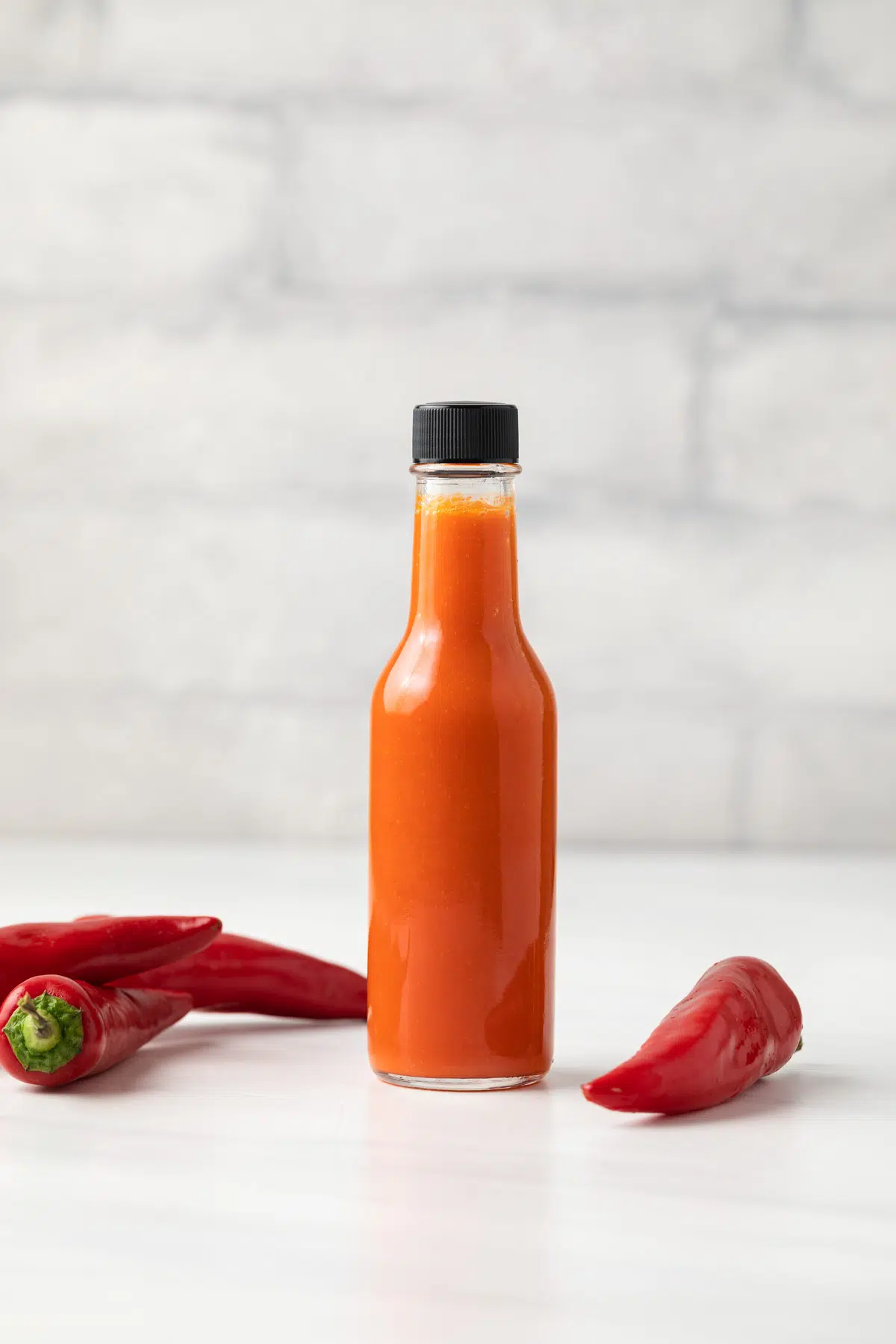 I like to think of this hot sauce recipe as the Goldilocks of hot sauce. It's not too hot for those who are tentative about heat (try this jalapeno hot sauce if you want the heat). Nor does it have the sweetness of my chamoy sauce.
With medium heat from the fresh cayenne peppers and a delicious tangy kick, this hot sauce recipe is truly Just Right. This recipe has a generous amount of vinegar in it to dilute the fire of the peppers and create a perfect tangy finish.
All of the vinegar gives this sauce the taste of a fermented hot sauce, which is made, not surprisingly, with fermented peppers. But with this recipe, you get to skip the hassle of actually fermenting them and just use fresh cayennes simmered in a bunch of vinegar.
This sauce is great on or with anything you like to have an extra little kick- eggs, potatoes, hamburgers, with chili or other soups, and even in a bloody mary… the list goes on and on. You can even mix this with a little mayo or sour cream as a yummy dip for french fries or homemade potato chips.
When I make this, I often make a huge batch and bottle up extra to have on hand to give as hostess gifts. It keeps well, and with a cute ribbon and a card, it's an adorable and unique thank you gift to bring to your hostess.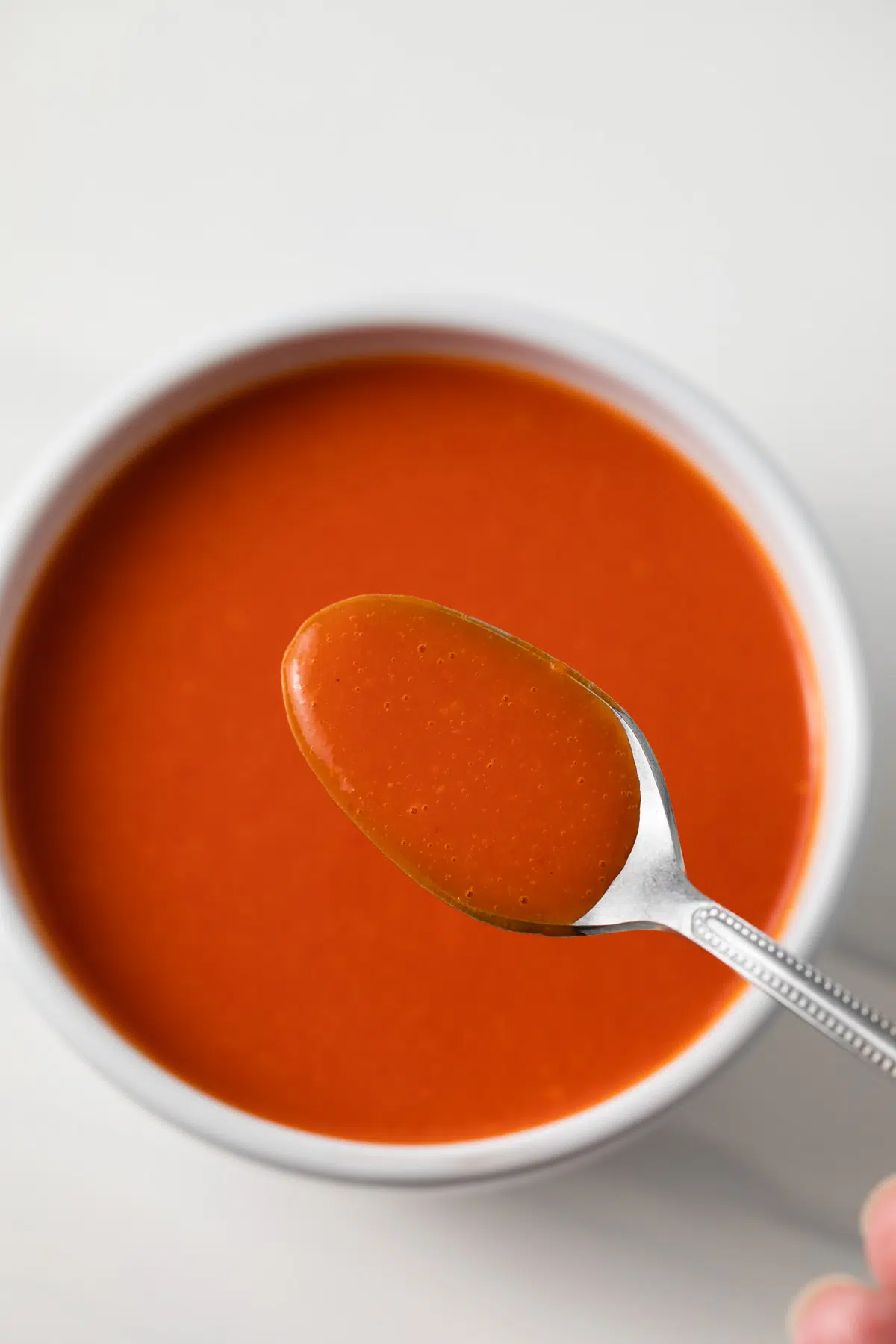 Ingredients
This hot sauce is made with lots of vinegar and tons of peppers, fresh from the garden.
Cayenne Peppers – One full pound, preferably fresh from the garden. These will be stemmed and chopped.
Vinegar – I use white vinegar in this recipe, and lots of it.
Garlic – There is a hefty amount of fresh garlic in this sauce as well. 5 full cloves.
Spices – This sauce has onion powder and smoked paprika for extra flavor.
Salt – For flavor.
Canola oil – Or any other neutral oil.
---
How to Make Cayenne Pepper Hot Sauce
This homemade hot sauce is flavorful and delicious. When you see how easy it is – you'll turn to this cooked hot sauce recipe over and over again.
Saute the aromatics. Heat oil in a medium saucepan over medium heat. Add garlic, onion powder, and smoked paprika. Cook until fragrant, about 3 minutes.
Soften the peppers. Add cayenne peppers, white vinegar, and salt. Bring to a boil, then reduce the heat to low and simmer for 20 minutes.
Cool and blend. Cool the mixture slightly then carefully transfer it to a food processor. Process the sauce until smooth.
Strain and store. Once at room temperature (about 15 minutes), strain the sauce through a fine-mesh sieve and funnel the liquid into a sealable jar or bottle. Discard the solids.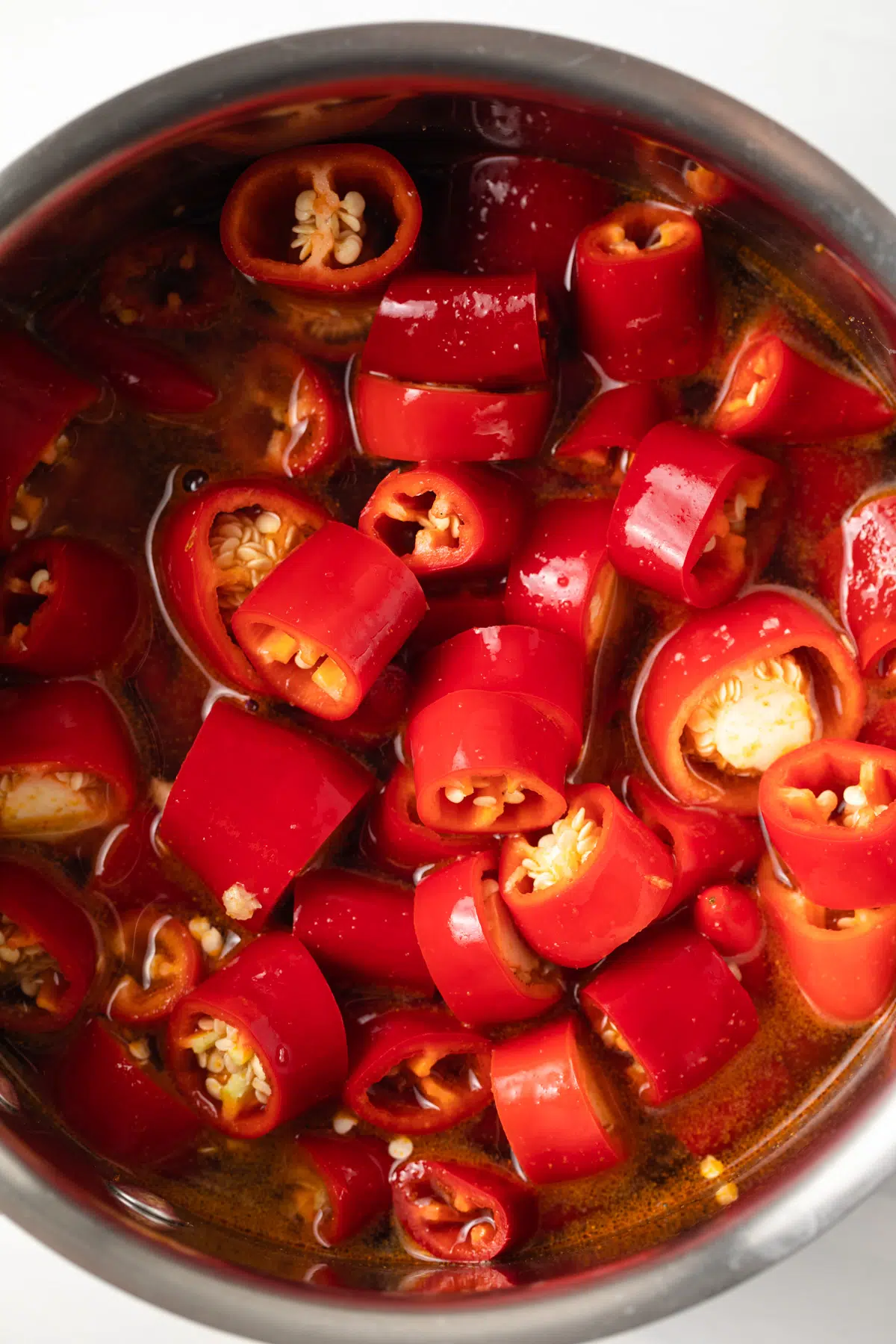 Substitutions
Peppers – you can adjust the spice of this sauce by using whatever fresh hot peppers you have on hand, but know that it will impact the flavor and the heat.
Vinegar – I use white vinegar with this but you could use apple cider vinegar if that's what you prefer.
---
Variations
Spicy – If you really want to take it up a notch, feel free to adjust the heat levels by substituting some of the cayenne peppers with a few ghost peppers. Experiment until you find the right ratio.
Citrus – Sometimes I add a tablespoon of fresh lime juice or lemon juice if I want to add a little bit of a fresh citrus brightness to the sauce.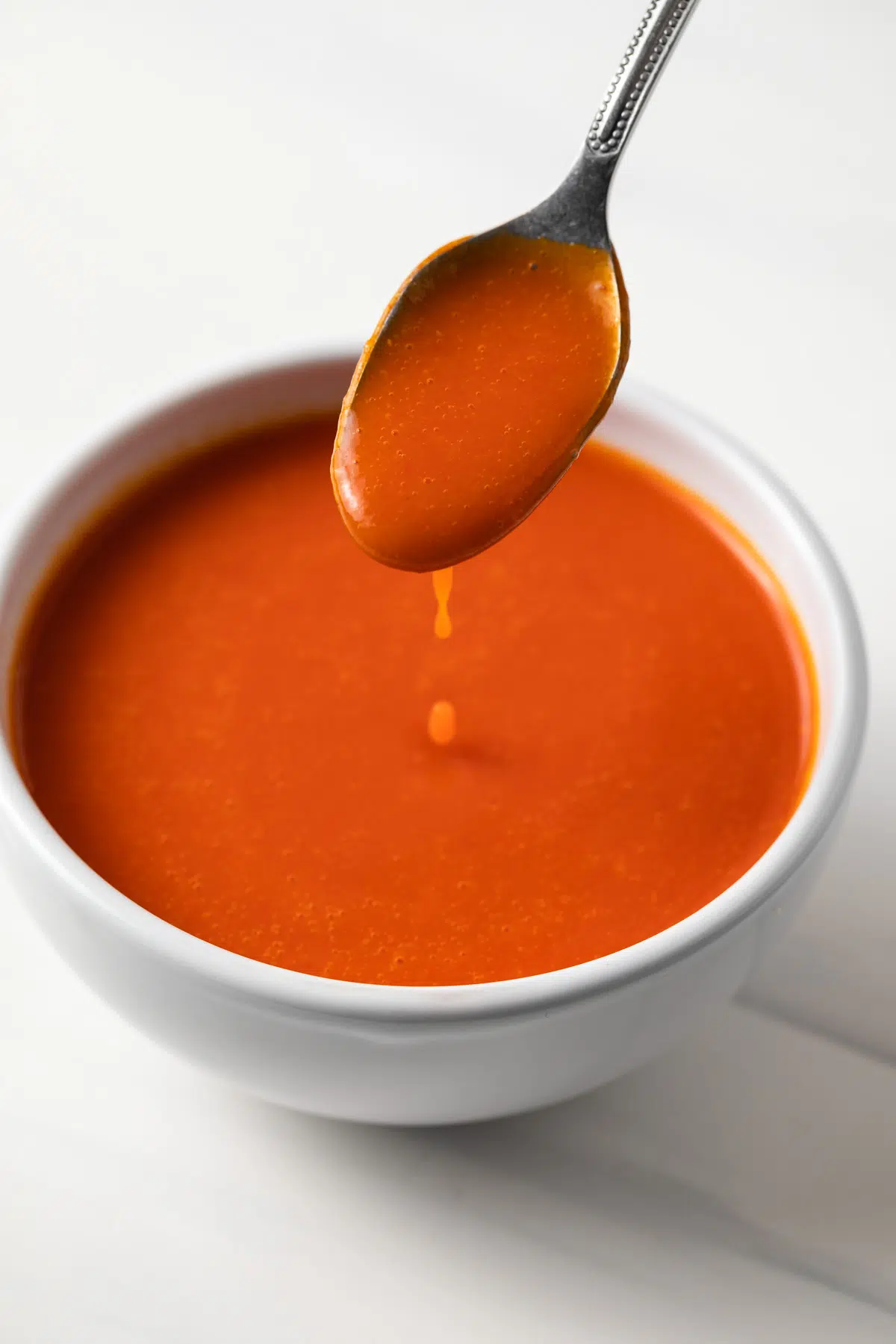 Storage
The hot sauce will keep for up to 3 months stored in a jar in the refrigerator.
---
Tips
When working with hot peppers it is best to wear gloves. The oils from the peppers can transfer to your hands and cause burning.
I'm a condiment girl, that's one of the reasons I started this website! These are some of my favorite condiments that I make regularly to enhance the flavor of my favorite foods.