This post may contain affiliate links. Read the full disclosure here.
Sweet and spice honey sriracha sauce is perfect with grilled chicken, baked chicken, and chicken wings!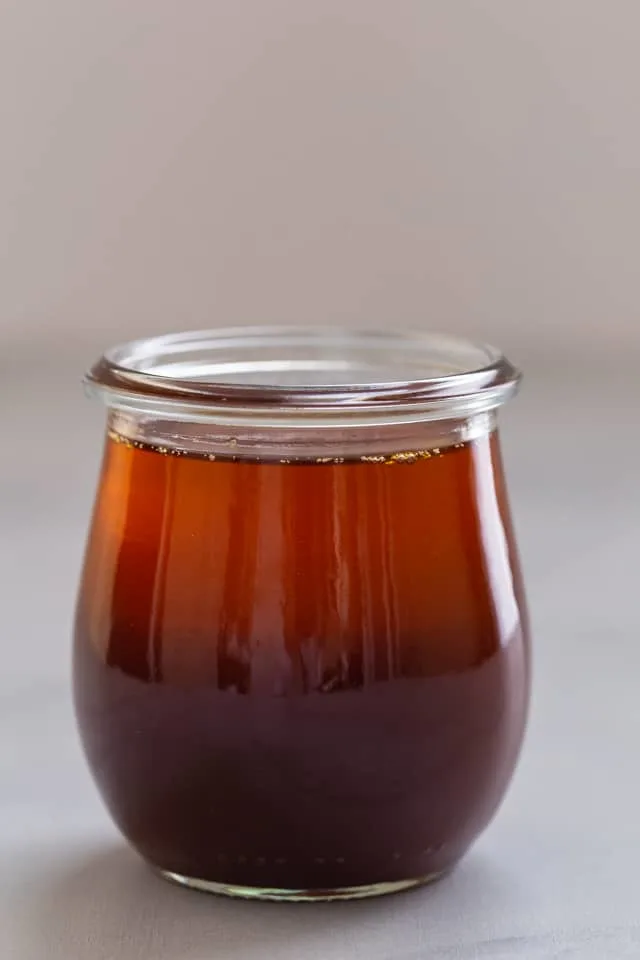 Honey Sriracha Sauce
Sriracha is a well-loved hot sauce in our house. It's eaten on just about everything.
So, it's perfectly natural for us to create a sauce recipe using this flavorful hot sauce as a base.
It's completely customizable as well. You can add more or less sriracha and honey depending on your taste preferences.
You can simmer it as little or as long as you'd like. It will get thicker the longer you simmer it.
Thick sauces are great for dipping while thin sauces are good for basting, brushing, and marinating.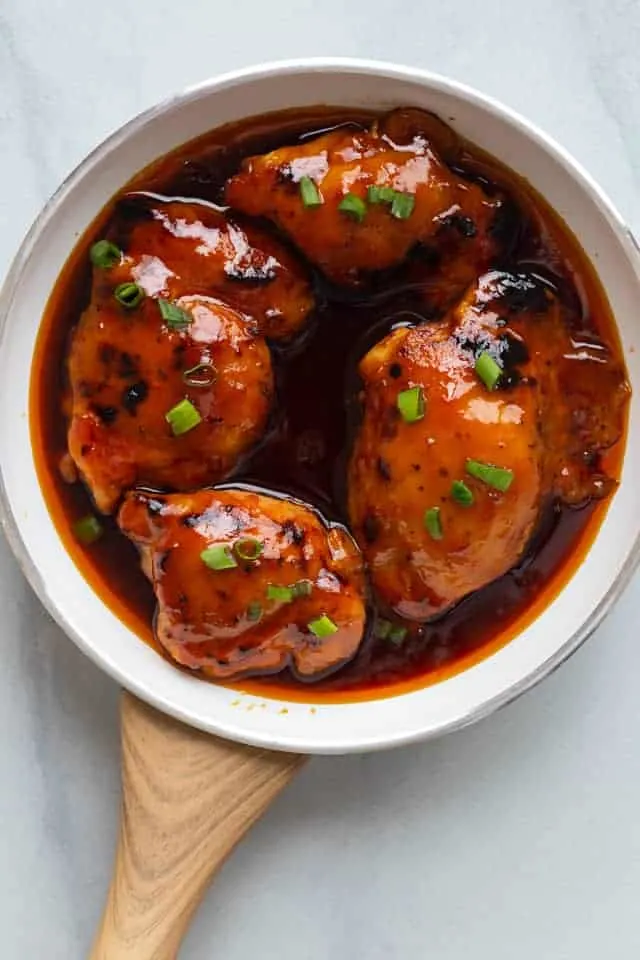 Honey Sriracha Sauce Ingredients:
You need just a handful of ingredients to make this sauce:
Butter: For rich buttery flavor and to thin out the sauce
Sriracha: Use more or less depending on how spicy you'd like the sauce to be
Honey: Mellows out the spiciness and you can use as little or as much as you'd like
Soy sauce: Just a touch for added flavor
Lime juice: Brightens up the sauce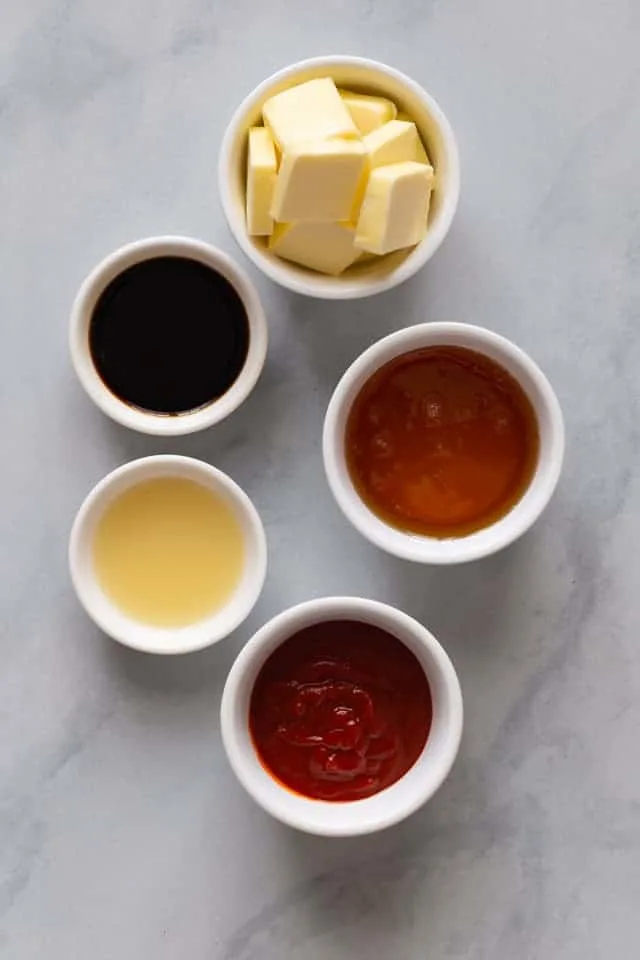 How to make honey sriracha sauce:
To make this easy honey sriracha sauce recipe, simply…
Simmer all the ingredients in a saucepan. Simmer it as long as needed to reach the desired consistency. If you want a thicker sauce for dipping, Simmer for 5-10 minutes.
Serve. It's perfect with chicken that's cooked in a variety of ways.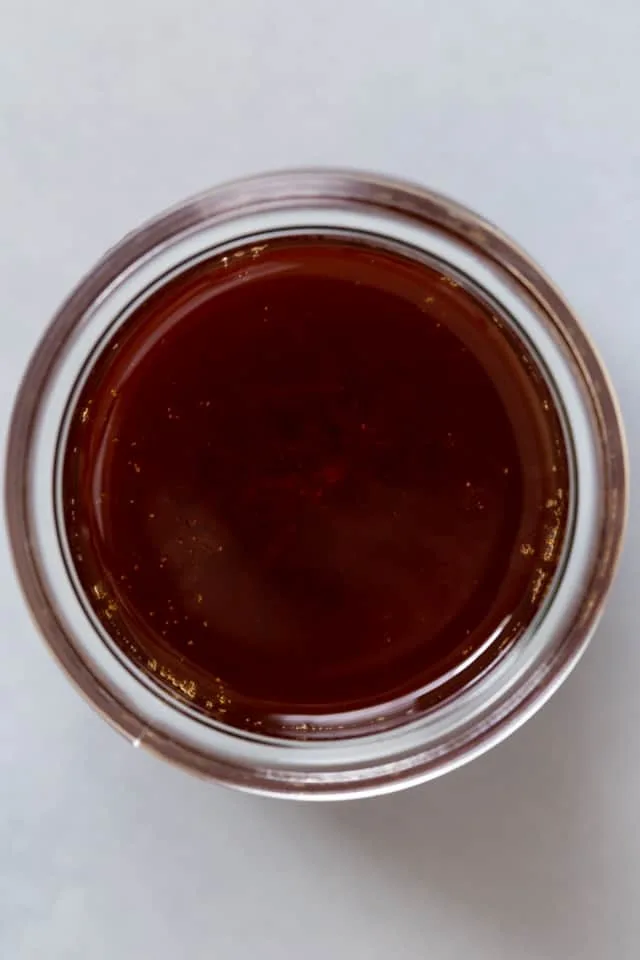 Ways to Serve Honey Sriracha Sauce:
There are quite a few ways you can serve this sauce recipe.
Brush over grilled chicken.
Brush and baste baked chicken.
Marinate chicken in the sauce.
Use as a dipping sauce for chicken fingers.
Toss with cooked chicken wings.
How to Refrigerate Honey Sriracha Sauce: Store it in a sealed container and refrigerate for up to 5 days.
How to Freeze Honey Sriracha Sauce: Cool to room temperature, about 2 hours, then transfer to a freezer container and freeze for up to 2 months. Thaw in the refrigerator overnight and use right away.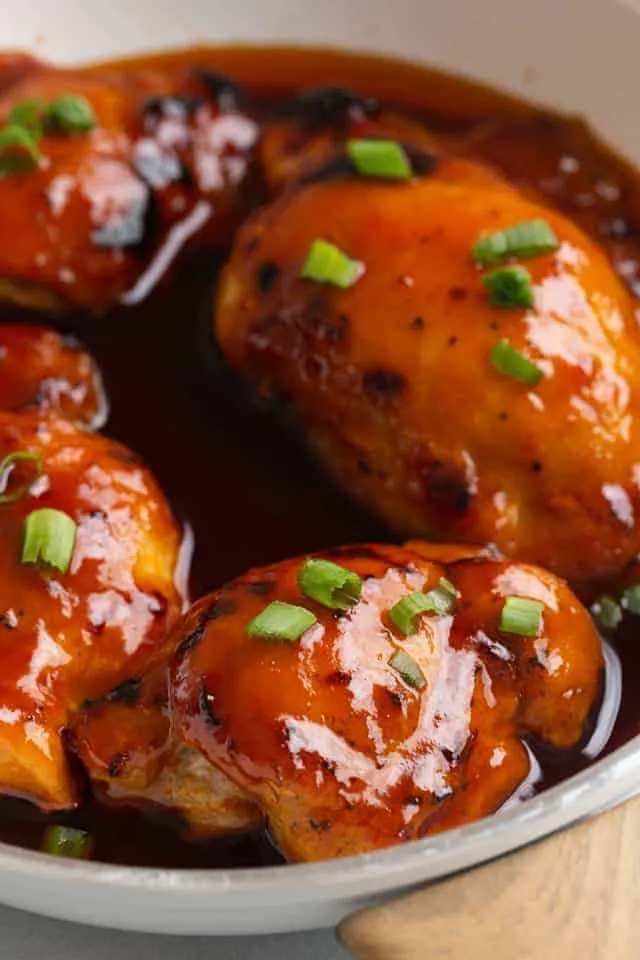 If you enjoy a sauce that is more on the sweet side, you will adore these others