This post may contain affiliate links. Read the full disclosure here.
This creamy basil pesto sauce is easy to make with just a food processor. It's perfect over pasta, pizza, or vegetables.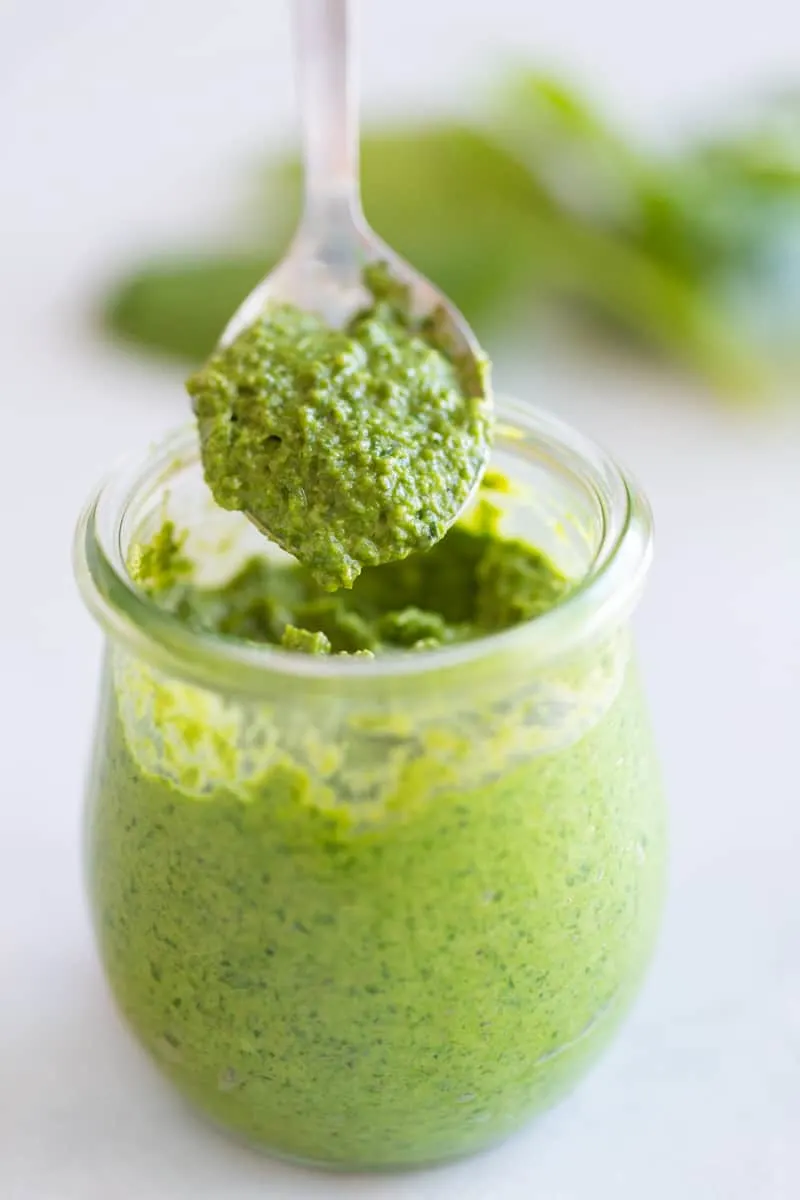 CREAMY BASIL PESTO SAUCE
Basil pesto is one of our favorite ways to top pasta and this creamy version is insanely good!
Unlike my green goddess pesto, this recipe is a basic pesto with the addition of Parmigiano Reggiano cheese and ricotta cheese. The cheeses add a richness that just takes pesto to a whole new level.
We love using fresh herbs which is why we are so fond of this creamy basil pesto sauce. It's fragrant, fresh, and just plain good.
The best thing about it is you can do more with it than just mix it into pasta! Use it as a dip or topping for veggies, as a sauce for pizza, or slather it over freshly baked crusty bread.
However you choose to enjoy this creamy pesto, I'm certain you will have nothing but good things to say about it. If you like it, you may also enjoy our lemon pesto.
Next, you may want to try our pink sauce! It's fantastic on pasta.
CREAMY BASIL PESTO SAUCE RECIPE INGREDIENTS:
To make this creamy basil pesto recipe, you will need:
Basil: Fresh basil is the star here so pick the best looking leave you can find
Parsley: I used flat leaf parsley
Garlic: Because garlic is life
Parmigiano Reggiano cheese: It's the real deal parmesan cheese but if you can't find it just use a cheese labeled as "Parmesan"
Ricotta: Use full-fat ricotta cheese or the sauce will become dry
Olive oil: You can't have pesto without olive oil
Salt & Pepper: Needed to enhance the flavors
HOW TO CREAMY BASIL PESTO SAUCE:
To make this creamy basil pesto, simply…
Place all the ingredients into a food processor and puree until smooth. See how easy that is!
Taste and adjust. You may want to add more salt and pepper.
Use it right away or refrigerate it for later. Serve it with freshly cooked pasta.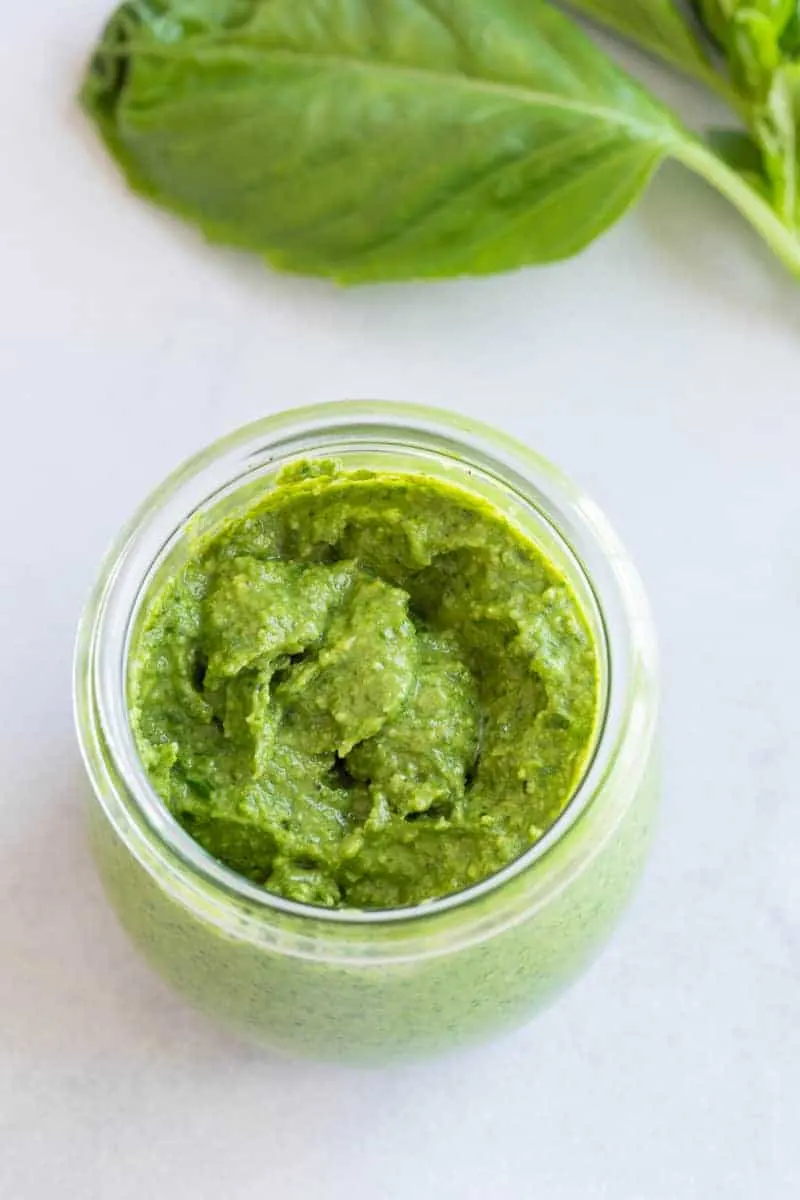 WAYS TO USE CREAMY BASIL PESTO:
There are quite a few ways you can serve this basil pesto recipe.
Mix into freshly cooked pasta.
Serve it as a dip for fresh vegetables.
Serve it as a topping over freshly cooked vegetables.
Spread it over hot crusty bread.
Use it as a sauce for pizza.
How to Refrigerate Creamy Basil Pesto Sauce: To refrigerate basil pesto, store it in a sealed container and refrigerate for up to 3 days. Be sure to place a piece of plastic wrap over the pesto and press it down so it's flush against the surface before topping it with a lid.
Take a look at these other Italian sauces. They will make weeknight dinners a breeze!