This post may contain affiliate links. Read the full disclosure here.
This copycat mumbo sauce recipe is sweet, tangy, and can be made right at home. It takes just 5 ingredients to make and is best enjoyed with chicken wings, french fries, and fried shrimp.
If you never tried Mumbo sauce before, you're in for a real treat! This sweet and spicy sauce resembles Chinese sweet and sour sauce but it is SO much better. And you can eat it with all the fried foods.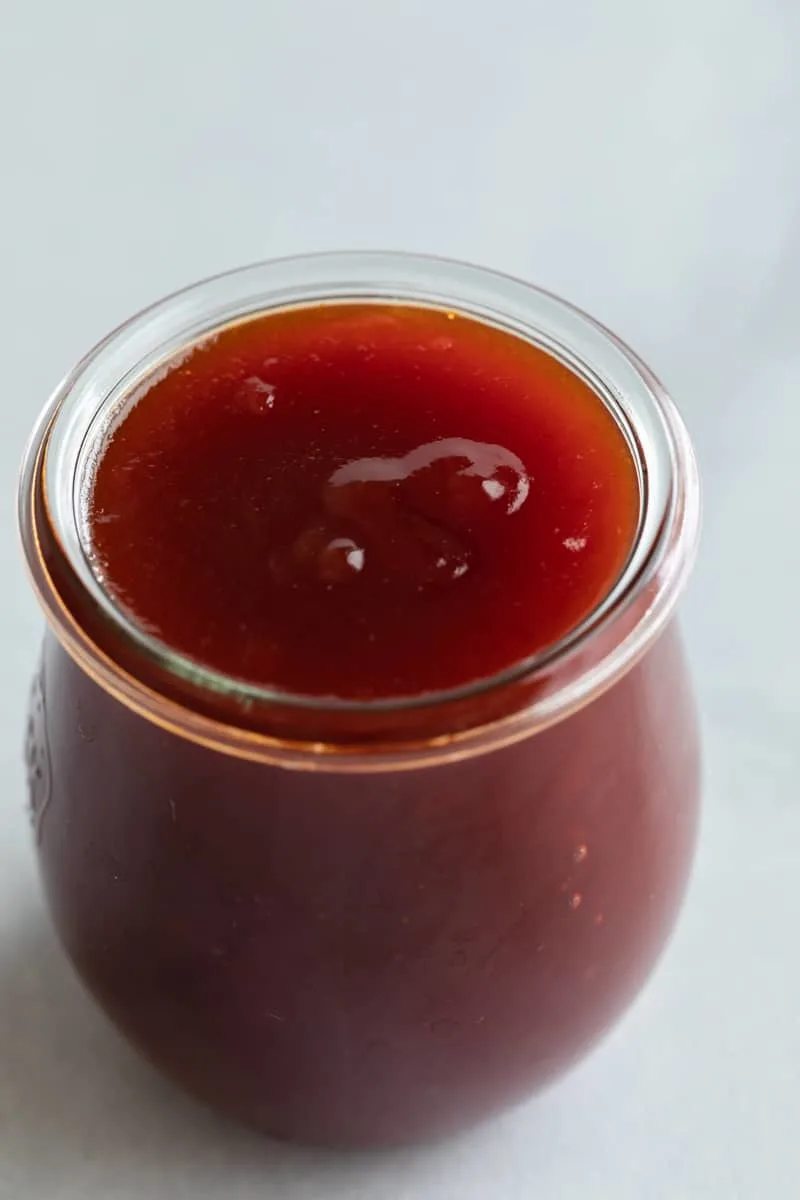 Copycat Capital City Mumbo Sauce
Mumbo sauce or Mambo sauce depending on who you ask is a bright red condiment that is tangy and sweet.
You can find this sauce at every Chinese and soul food restaurant in D.C. Each restaurant has its own variation and the sauces can vary in consistency, sweetness, and tanginess.
Similar to buffalo sauce, mumbo sauce is the best on chicken wings! But you can dip fried shrimp and french fries in the sauce. Some even like to pour it over rice.
We worked hard to recreate this sauce so we can always have some on hand. We use it for pretty much anything that is fried!
However you decide to use the sauce, I'm sure we'll all agree that it's finger-lickin' good!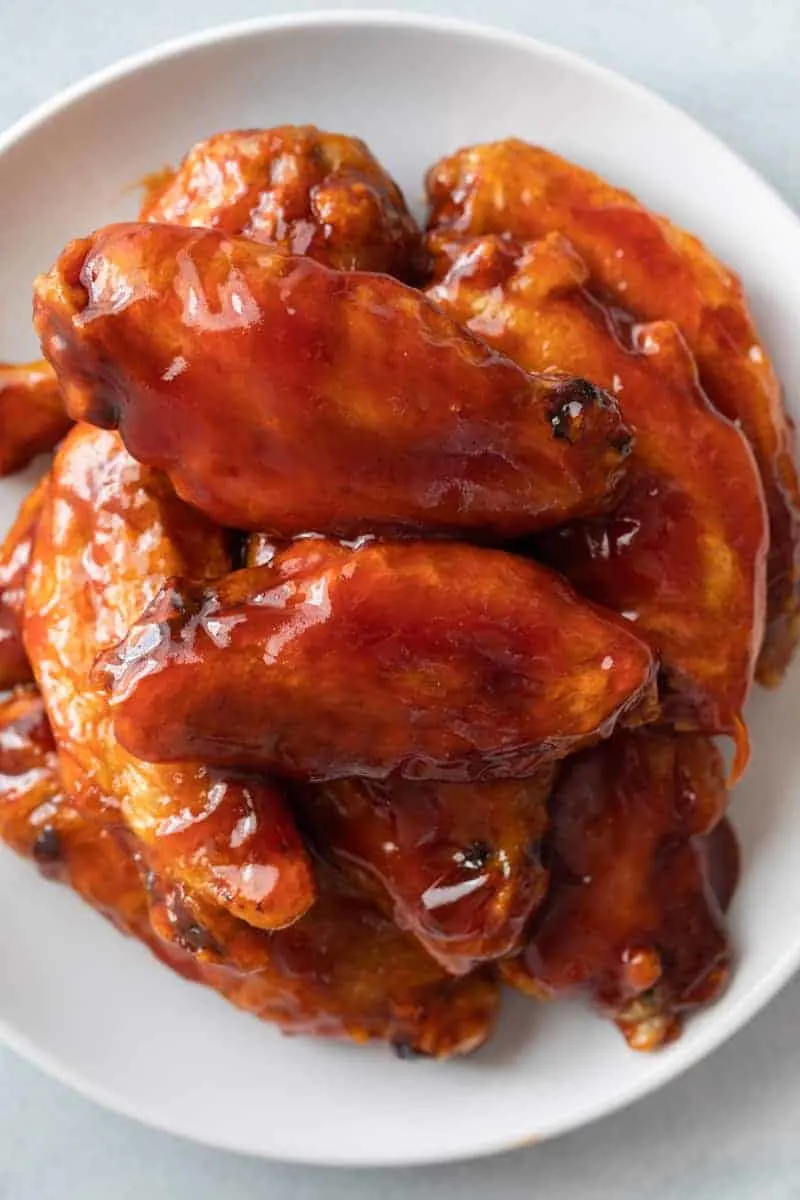 Mumbo Sauce Ingredients:
To make this copycat mumbo sauce recipe, you will need:
Ketchup: Because it's easier than making it completely from scratch.
Sugar: This sauce is sweet but you can adjust the sweetness to your taste.
Paprika: Look for smoked paprika, it just tastes better
Hot sauce: We love to use Texas Pete because it works best with the flavor of the sauce.
Vinegar: Use white vinegar and feel free to add more if you want it tangier.
How to Make Mumbo Sauce Sauce:
To make this homemade mumbo sauce, simply…
Place all the ingredients into a saucepan and simmer over low heat for 10 minutes. Depending on how you want to use the sauce, you may want to simmer it longer so that it's thicker.
Use it right away or refrigerate it for later. Allow it to cool before serving.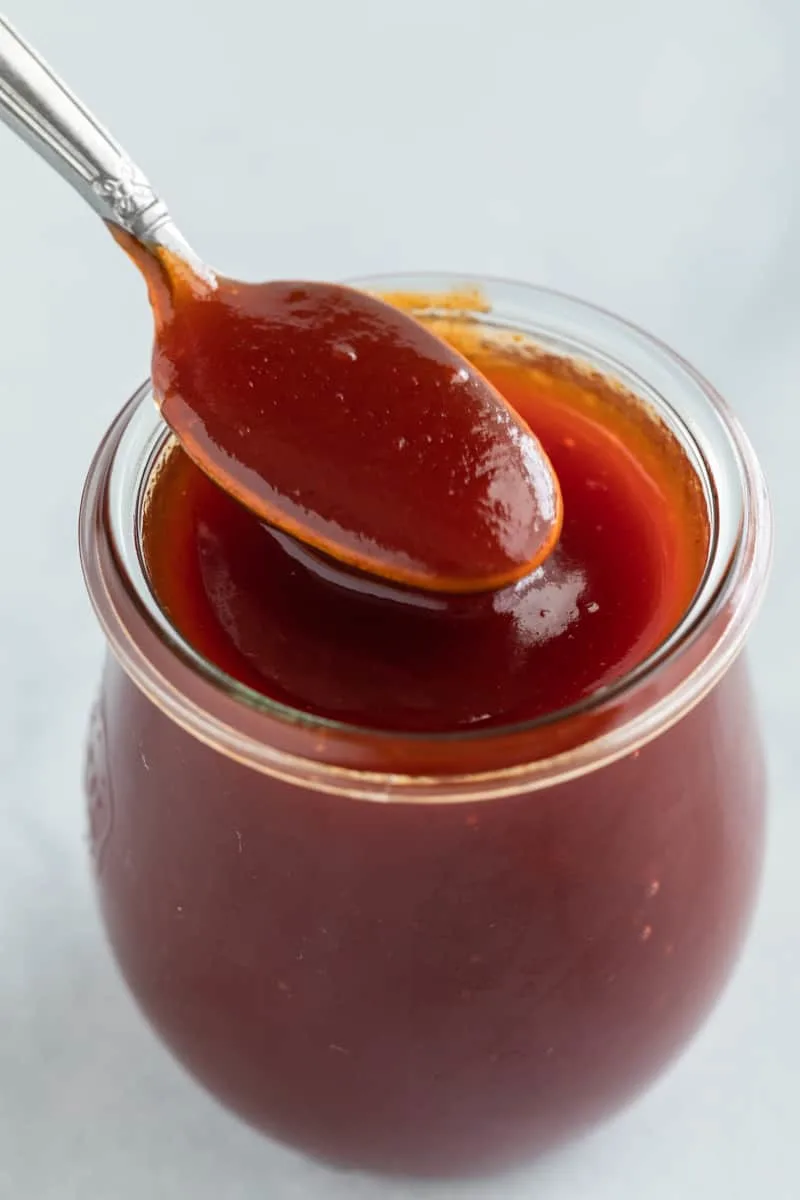 Ways to use Mumbo Sauce:
There are quite a few ways you can use this mumbo sauce recipe.
Toss the warm sauce over freshly fried chicken wings, fried tofu, or fried seafood.
Use it as a dip for fried seafood, french fries, or eggrolls.
Drizzle it over fried rice, pulled pork, ribs, or eggs.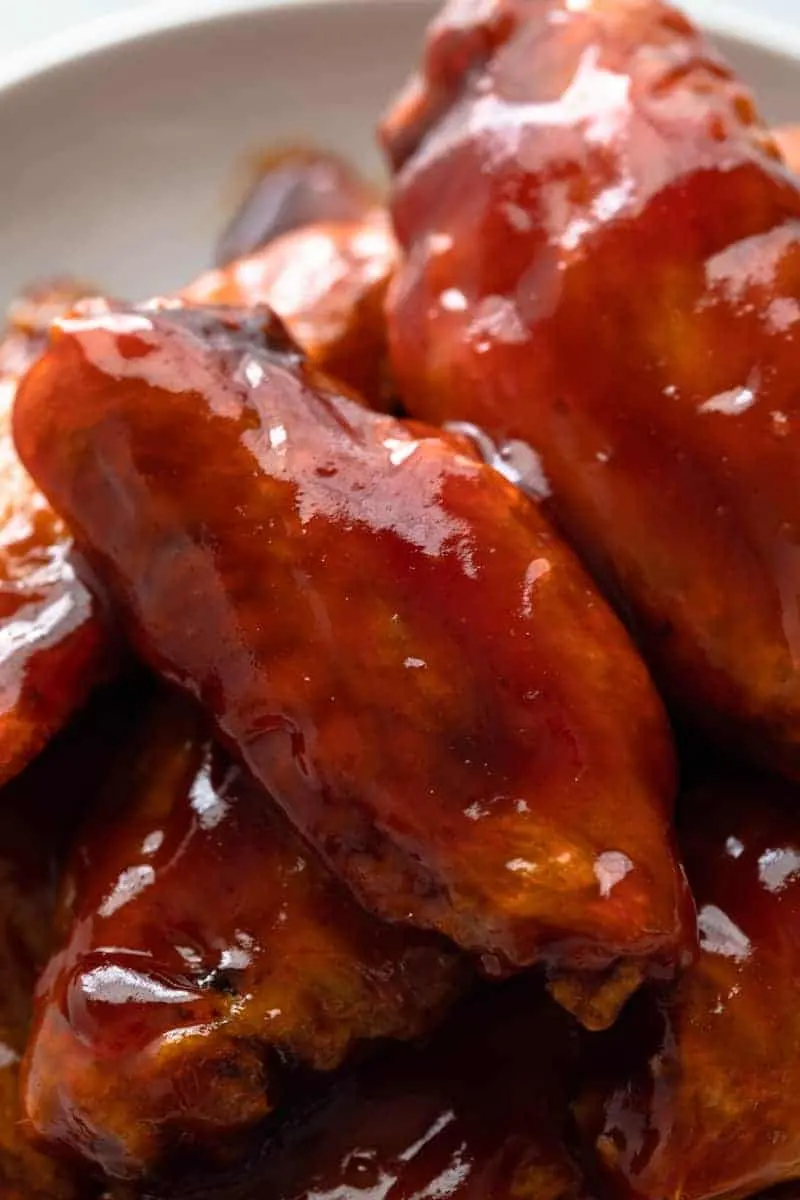 How to Store Homemade Mumbo Sauce:
Refrigerate – Cool for 1 hour then transfer to an airtight container and refrigerate for up to 2 weeks. Bring to room temperature before serving.
Freeze – Cool for 2 hours then transfer to a freezer-safe container and freeze for up to 3 months. Thaw in the refrigerator overnight then bring to room temperature before serving.
In case you really enjoy sweet sauces here's a list of others to try!