This post may contain affiliate links. Read the full disclosure here.
This Sriracha mayo sauce recipe is creamy, spicy and oh so good. It's mayo with a kick. It takes any dish you would add mayo to and brings it up a notch. Not to overpromise, but this flavorful spicy sauce might just become your favorite condiment of all time.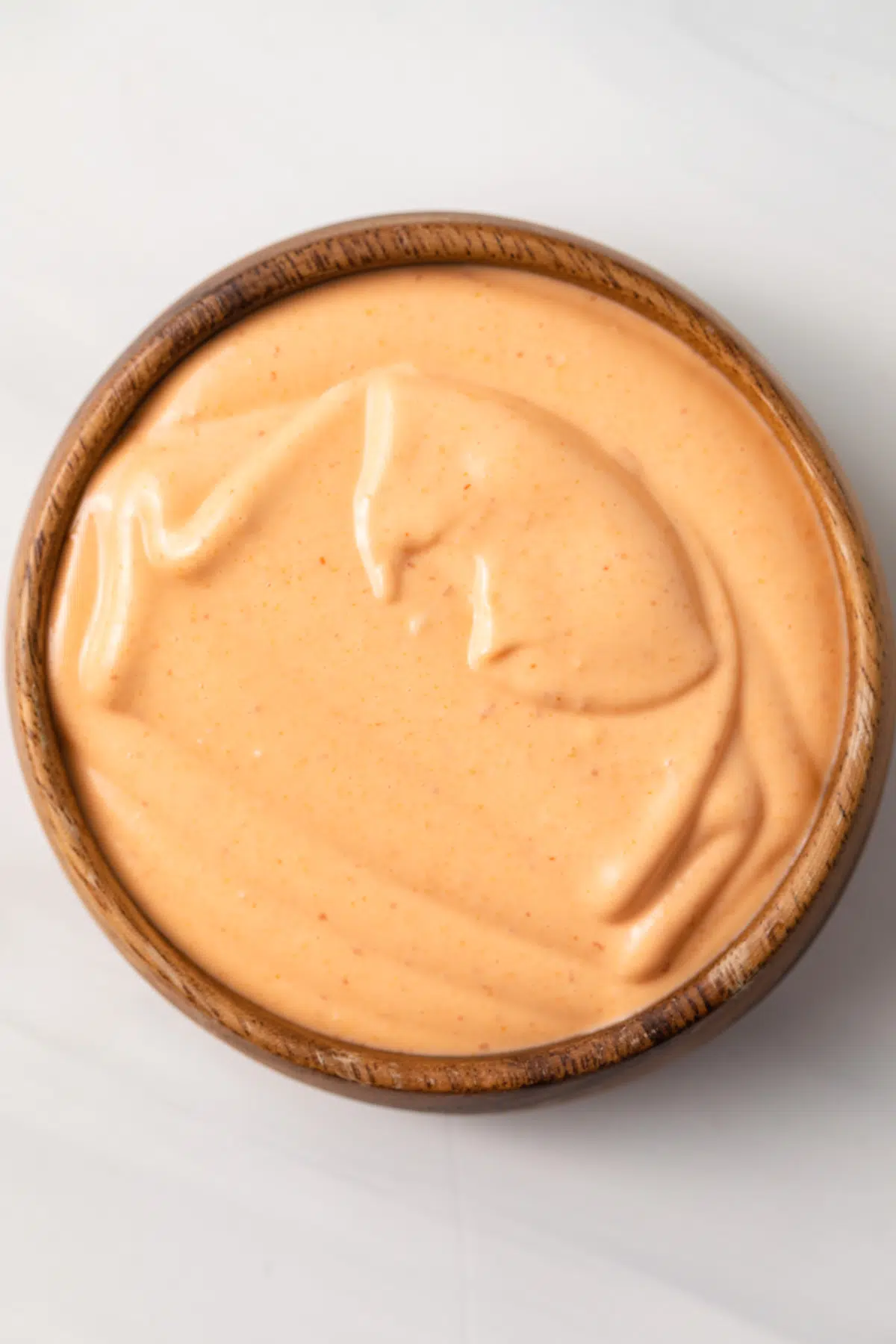 Have you ever ordered a spicy tuna roll or a spicy shrimp tempura roll at a sushi restaurant? You know the orange flavored sauce that gives the spicy roll it's spiciness – that is really nothing more than this sriracha mayonnaise. And while simple, it is delicious. Maybe even life-changing.
Sriracha hot sauce was originally created in the 1930s in Si Racha, Thailand. While it is similar to tabasco sauce or even my own jalapeno hot sauce, it has a uniquely addictive taste. It's thicker, and has a little sweetness from sugar and a little zip from garlic. It's a flavor all its own.
Sriracha sauce has gone from being a gourmet market only item with a cult following to being available in almost every grocery store in the U.S.
What is your favorite dish to serve with mayonnaise? A cheeseburger? A turkey club? Now think about those same dishes with just a slightly spicy, garlicky punch from sriracha flavored mayonnaise. See. Even better!
My personal favorite dish to use this sriracha mayo recipe is on fish tacos, but feel free to use as a dipping sauce for french fries too (or you could try this french fry sauce if you aren't into spice)! You won't be sorry.
This spicy mayo recipe is very similar to my yum yum sauce recipe on my website, but slightly less sweet. Yum yum is a sauce of Japanese origin – Sriracha mayonnaise is from Thailand. They are similar, but slightly different. Try both and see which you like better!
It is hard to imagine a sauce this flavorful comes from such few ingredients. If you are like me, all these are staples in your kitchen anyways. Why not mix them together and see what happens?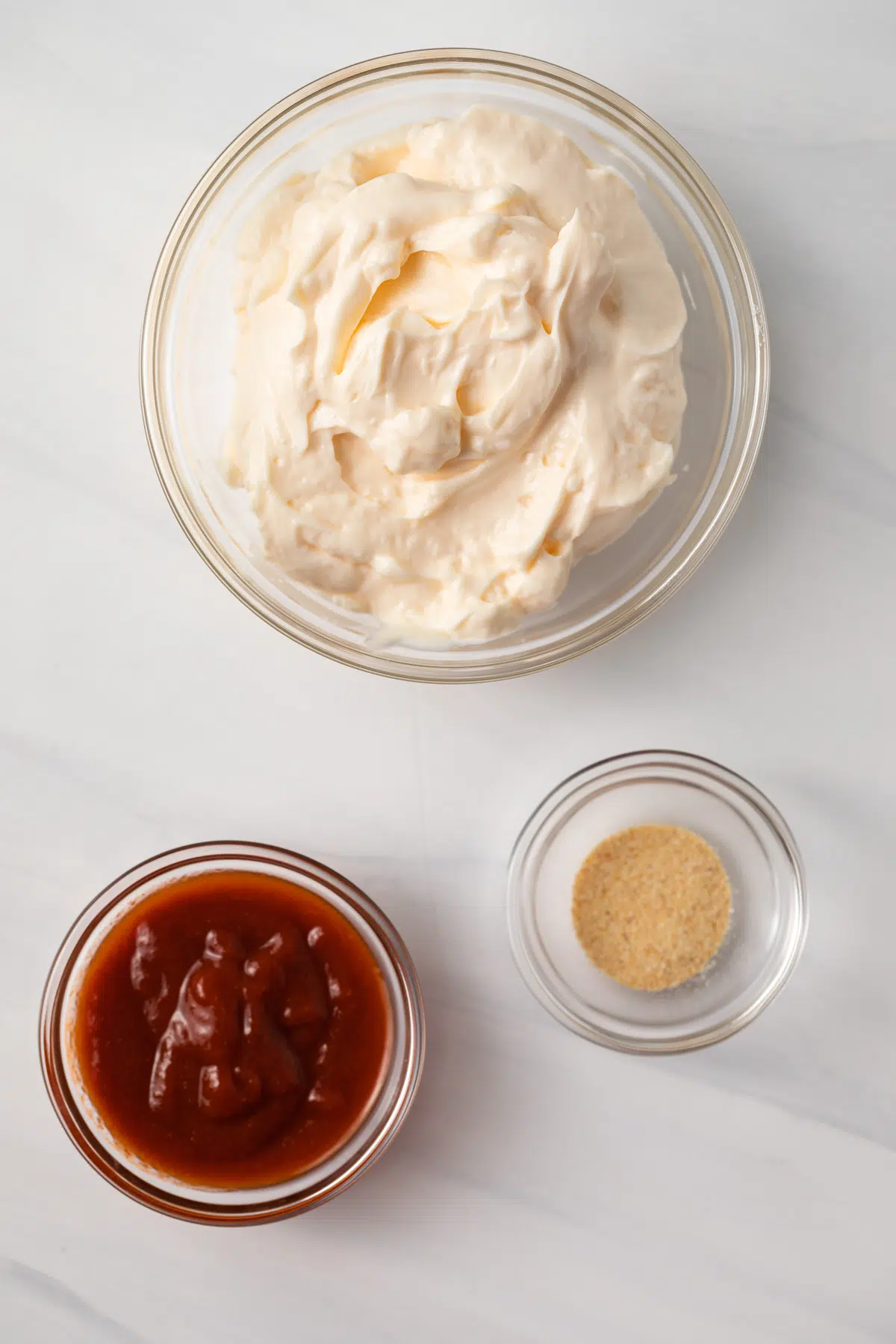 How to Make Sriracha Mayo
The instructions for this sauce are about as simple as it gets.
Step one. Mix all ingredients together in a small bowl until blended.
Step two. Enjoy the sauce!
Sriracha – It feels a little funny saying you can substitute the main ingredient in this sauce. You could use tabasco or another hot sauce, but it won't quite be the same.
Mayonnaise – if you prefer, you can certainly substitute the mayonnaise for your favorite vegan mayo.
You can adjust the spice level of the sauce by adding more or less Sriracha, or you could add a little chili powder to kick it up a notch.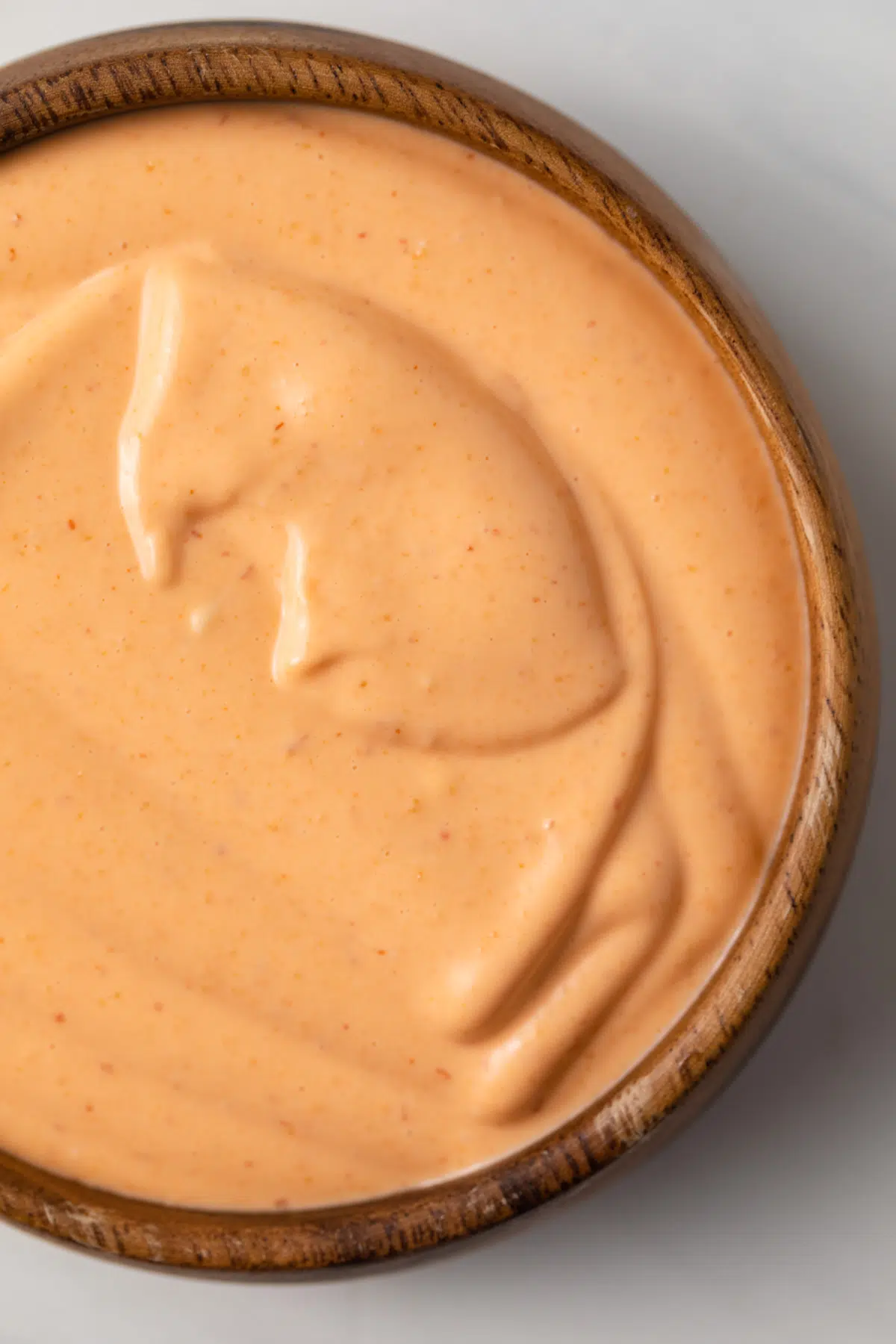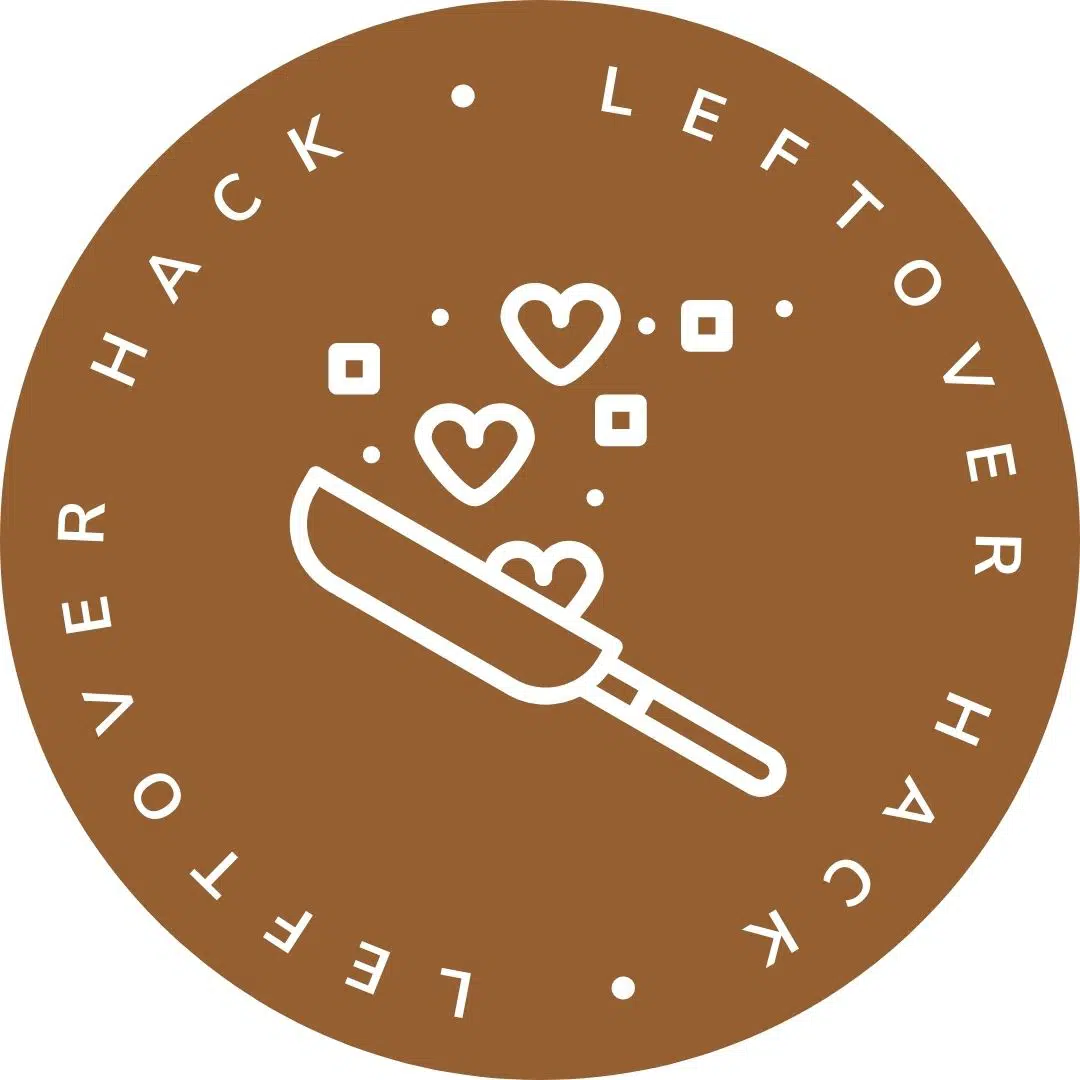 Storage
Store this sauce in an airtight container for up to a week in the fridge. Ideally, bring a small amount to room temperature hours before serving so it is smoother and saucier.
If you can't find Sriracha sauce in your local grocery store – and you should be able to – you can order it on Amazon.
I'm a condiment girl – you know that by now. Here are some of my other favorite recipes for condiments.