This post may contain affiliate links. Read the full disclosure here.
Looking for a taste of the Islands? Look no further than this delicious Coconut Cream Sauce! This creamy coconut sauce adds a limey zing to seafood or poultry, and will transport you to a relaxed vacation state of mind.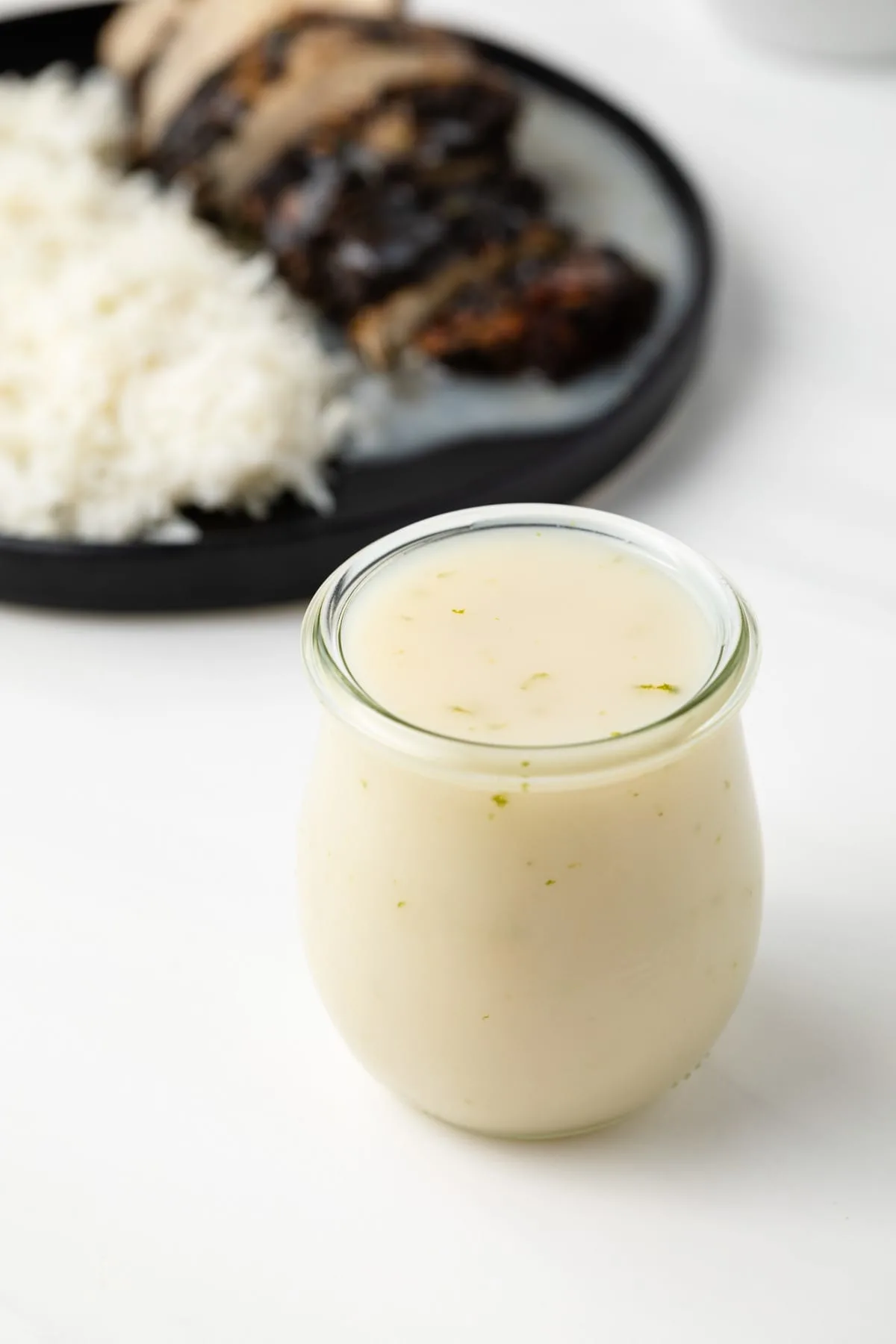 This sweet sauce with cream of coconut and zesty lime is like sunshine on a plate. It's a simple and delicious way to add flavor and brightness to your dinner – whether spooned over grilled chicken or fish for the entree or mixed in with white rice as a side dish. Don't be surprised if it becomes one of your favorite comfort foods.
If you really want a flavor explosion, spoon this coconut cream sauce over fish, shrimp, or chicken that has been rubbed with jerk seasonings and grilled or broiled. The coconut cream sauce will mellow out the spice from the jerk seasoning, but it will still allow all the flavors to come through.
You can also use this sauce to quickly turn frozen shrimp into a delicious home-cooked creamy coconut shrimp dish. Saute thawed shrimp in coconut oil in a frying pan. Add the sauce, reduce the heat and simmer until the shrimp is opaque and cooked through. Serve over rice, garnish with coconut flakes, and voila! Dinner is served.
If you are a fan of condiments, you may want to try our horseradish sauce, fish taco sauce, and béarnaise sauce.
Is cream of coconut the same as coconut cream?
No. Cream of coconut is thinner and much sweeter than coconut cream. Coconut cream will be less sweet and won't have the same flavor in this sauce.
How do you thicken coconut cream sauce?
To thicken the sauce, bring it to a simmer and let the liquid evaporate. You can also make a slurry with a little flour or tapioca starch and add it to the sauce to thicken.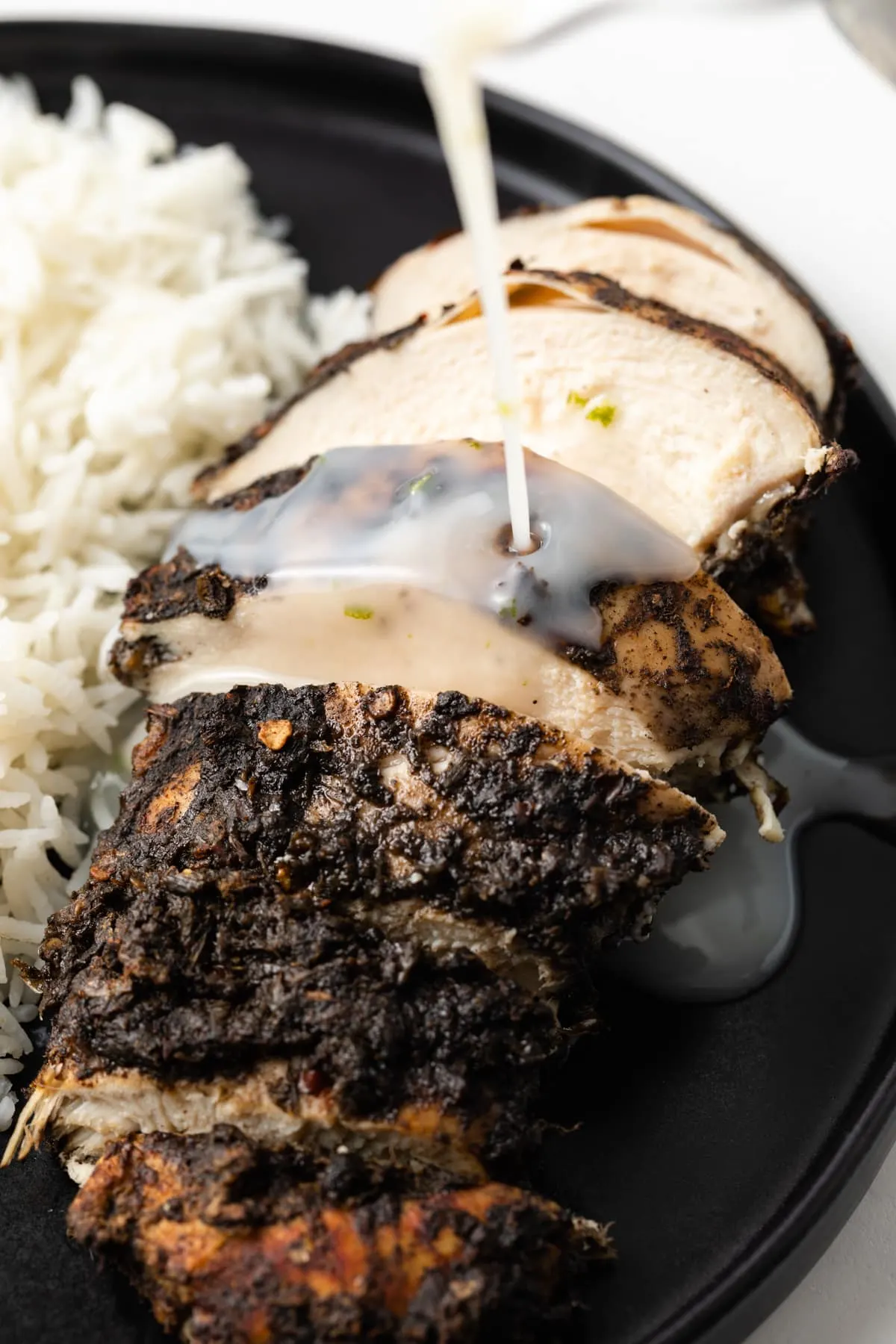 Ingredients
Coconut Cream Sauce is easy to prepare but will amp up any seafood or poultry dish.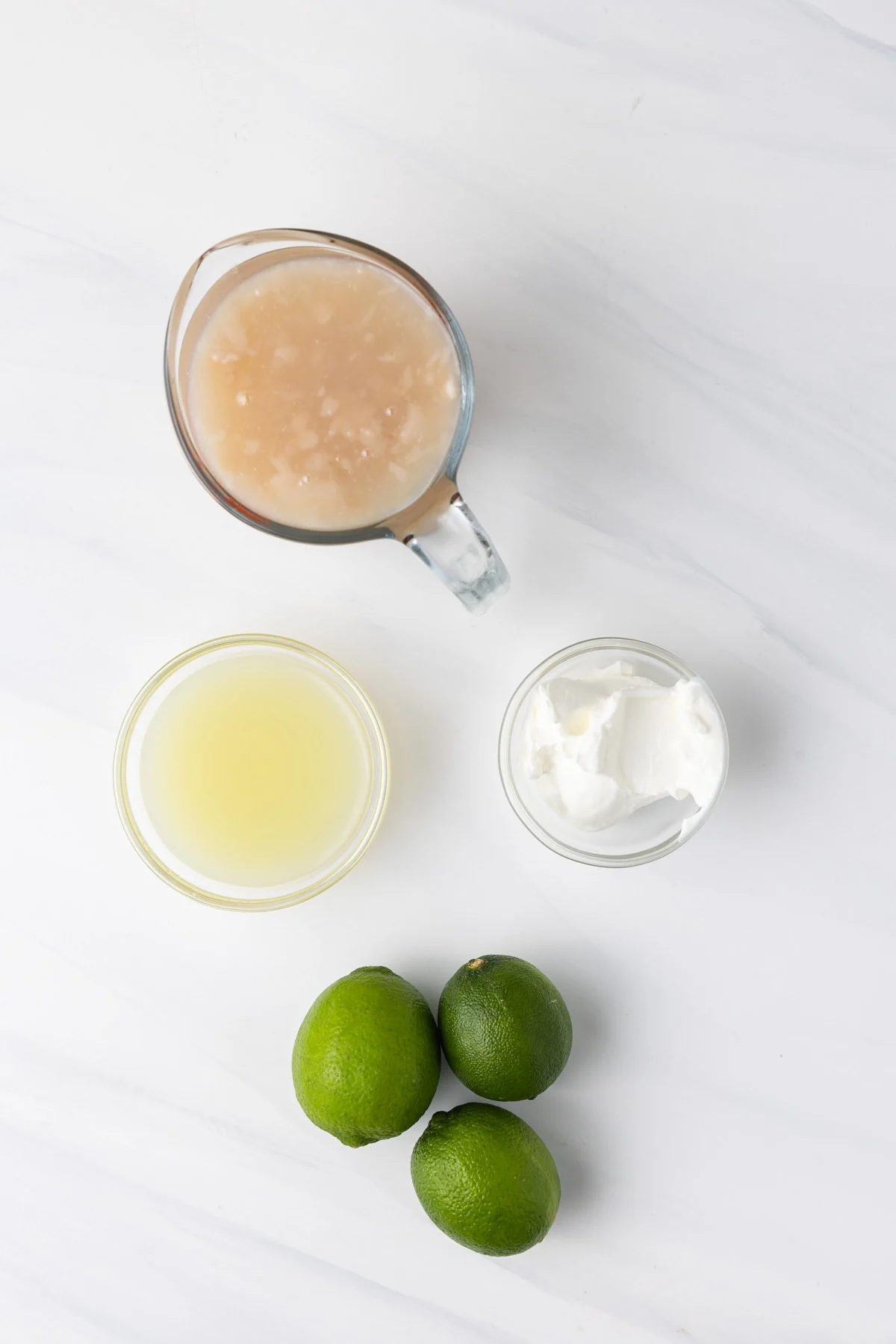 Cream of Coconut: This is the foundation of the sauce. It's not the same as coconut cream or coconut milk – make sure you get the right one.
Sour Cream: Adds a little tang and a little thickness to the sauce.
Lime Juice: Brings brightness, zing and flavor to the sauce. Use fresh squeezed lime juice here, rather than bottled.
Lime Zest: Packs an extra citrus punch!
How to Make Coconut Cream Sauce
You won't believe how easy it is to pull this sauce together.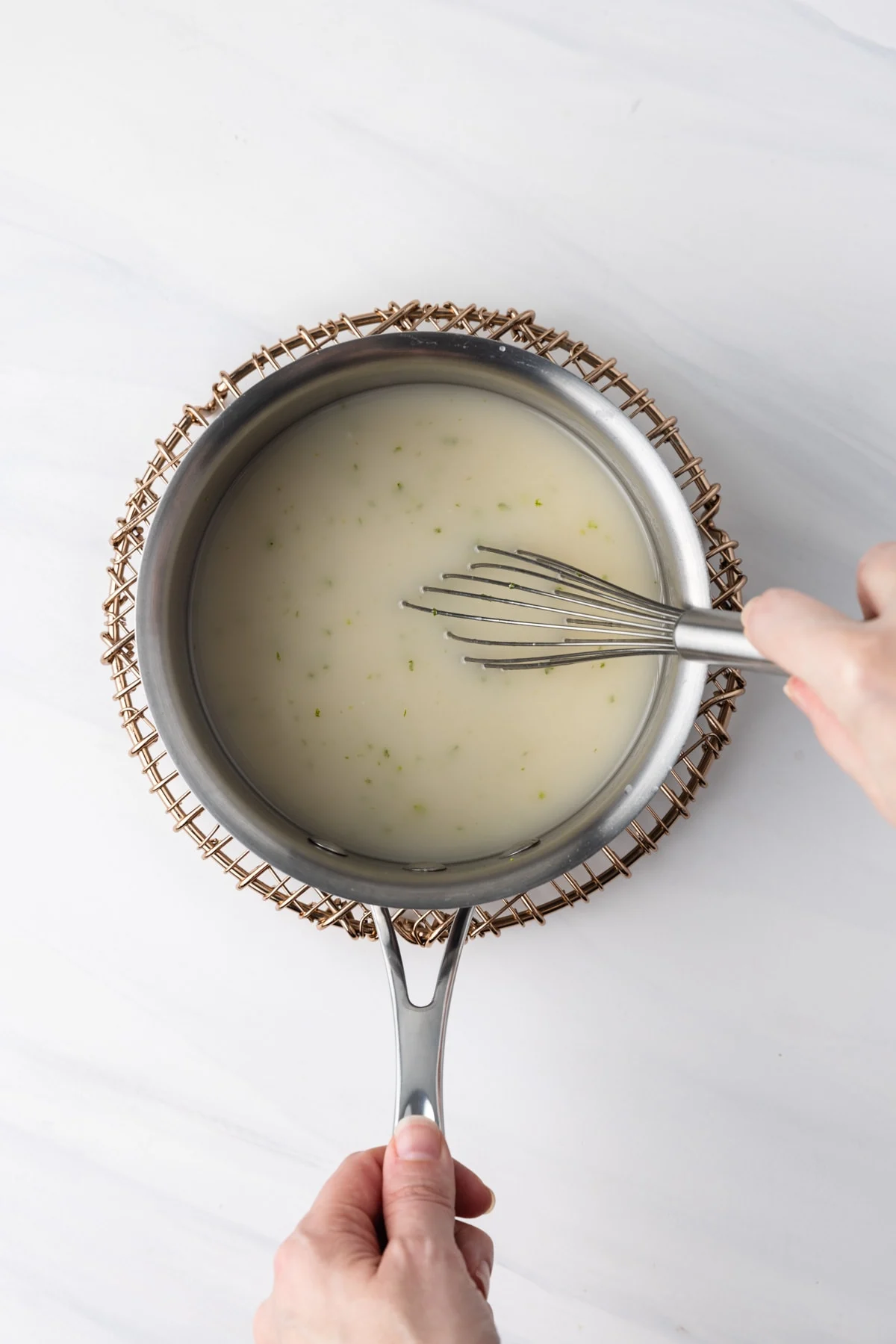 Combine all ingredients in a small saucepan. Cook over medium-low heat while stirring until sauce is blended.
Remove from heat. Season with salt and pepper. Spoon sauce over chicken, rice or fish if serving immediately, otherwise let cool before storing.
Hint: If the sauce is too thin you can heat over medium-high heat until it thickens up. You can also make a slurry by whisking 1-2 tablespoons of tapioca starch or flour and a little sauce together and then mixing it back into the sauce.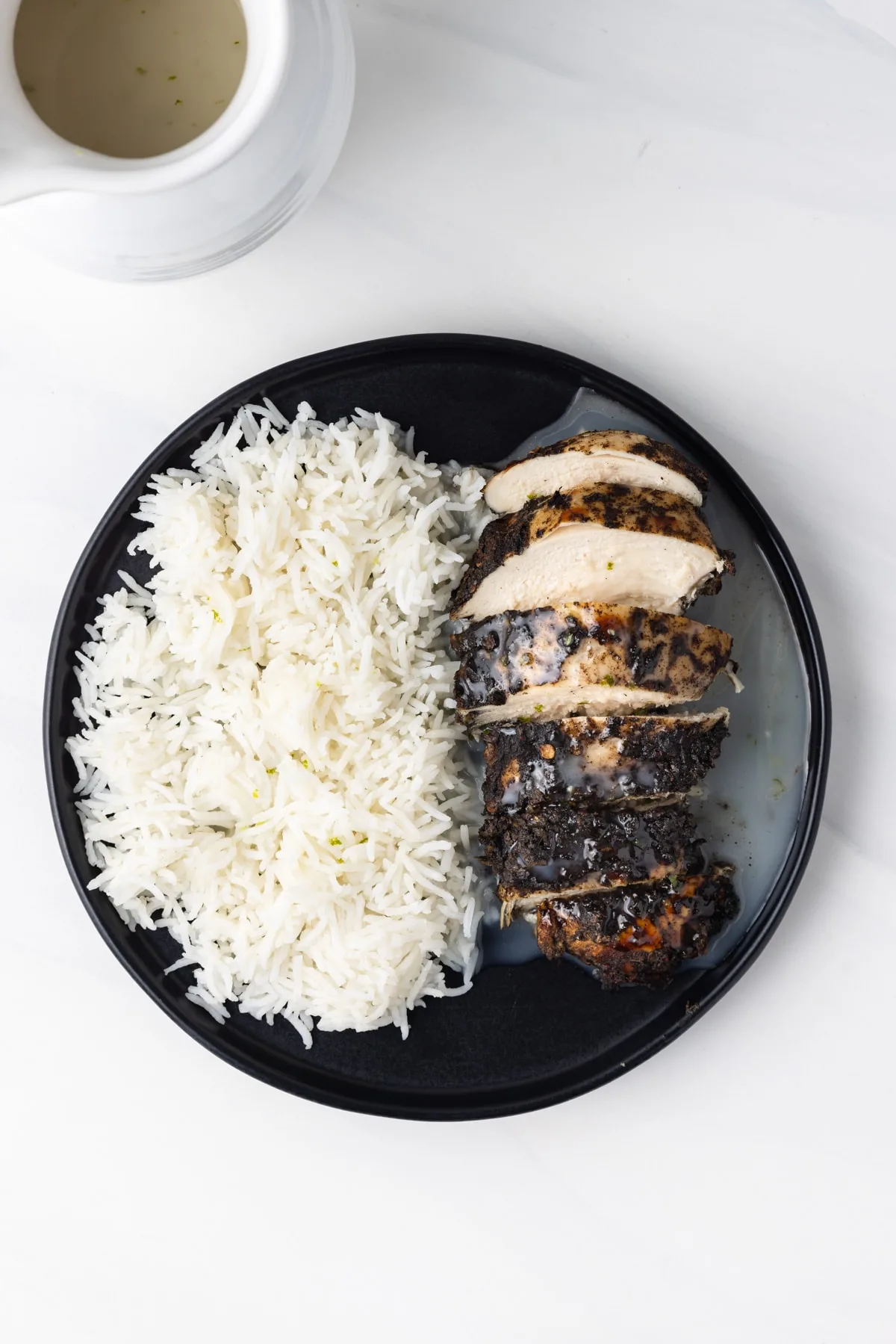 Equipment
This recipe comes together with everyday equipment – all you need is a saucepan and something to juice the limes. I like using this citrus press. And I always use this microplane grater to zest lemons or limes.
Tips
To get the most juice out of the limes before juicing them, roll them back and forth on the counter to loosen up the juices, or pop them in the microwave for 15 seconds.
Storage
This sauce can be refrigerated for up to 5 days in an airtight container. It can be frozen for up to 2 months, if frozen after it has cooled completely. Thaw it overnight in the fridge and reheat over medium-low heat just before serving.