This post may contain affiliate links. Read the full disclosure here.
This incredibly creamy horseradish sauce recipe will make your prime rib even more delicious!
We actually enjoy eating this horseradish sauce over baked potatoes! Give it a try if you make it.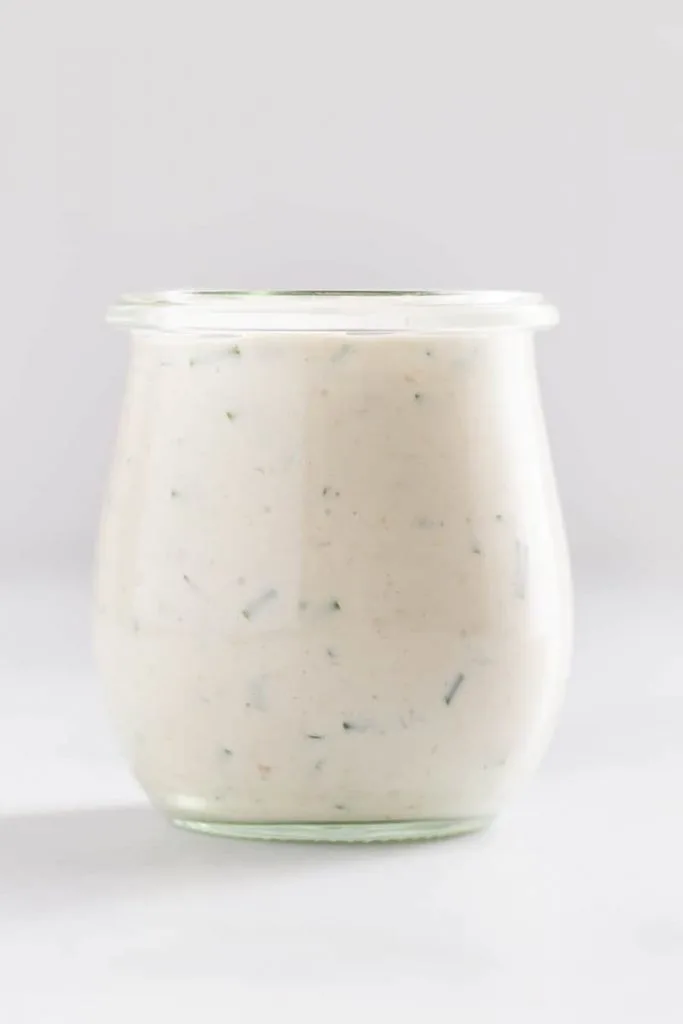 Horseradish Sauce
Say hello to one of the tastiest horseradish sauces ever. It's a little spicy, so creamy, and complements steaks, prime rib, and roast beef.
This horseradish sauce only requires 6 ingredients and it's super simple to throw together.
Unlike our prime rib au jus sauce, the sauce doesn't require cooking. You only need to stir the ingredients together in a bowl so there's very little work involved. It's just as simple as our favorite blue cheese sauce!
Another thing that we love about this recipe is that you can throw it together ahead of time and keep in the refrigerator until you're ready to use it.
We've included a few different ways that you can use this horseradish sauce at the bottom of the post too!
Horseradish Cream Sauce Ingredients:
To make this horseradish cream sauce recipe, you will need:
Sour cream: Makes the sauce creamy
Mayonnaise: Is always a great base for sauces
Prepared horseradish: You can grate your own but freshly grated horseradish is spicier so you may not need to use as much
Worcestershire sauce: Just a dash for flavor
Lemon juice: Helps brighten the sauce so it doesn't feel so heavy
Chives: Use more if you like the flavor
How to Make Horseradish Sauce for Prime Rib:
To make this horseradish sauce for prime rib, simply…
Place all the ingredients into a small bowl and stir to combine. That's pretty much it. It's so simple!
Taste and adjust. Give the sauce a taste, and season with salt and pepper if desired. You can also add more horseradish if you want a spicier flavor.
Refrigerate for 2 hours before serving. Serve it with prime rib, roast beef, or steak.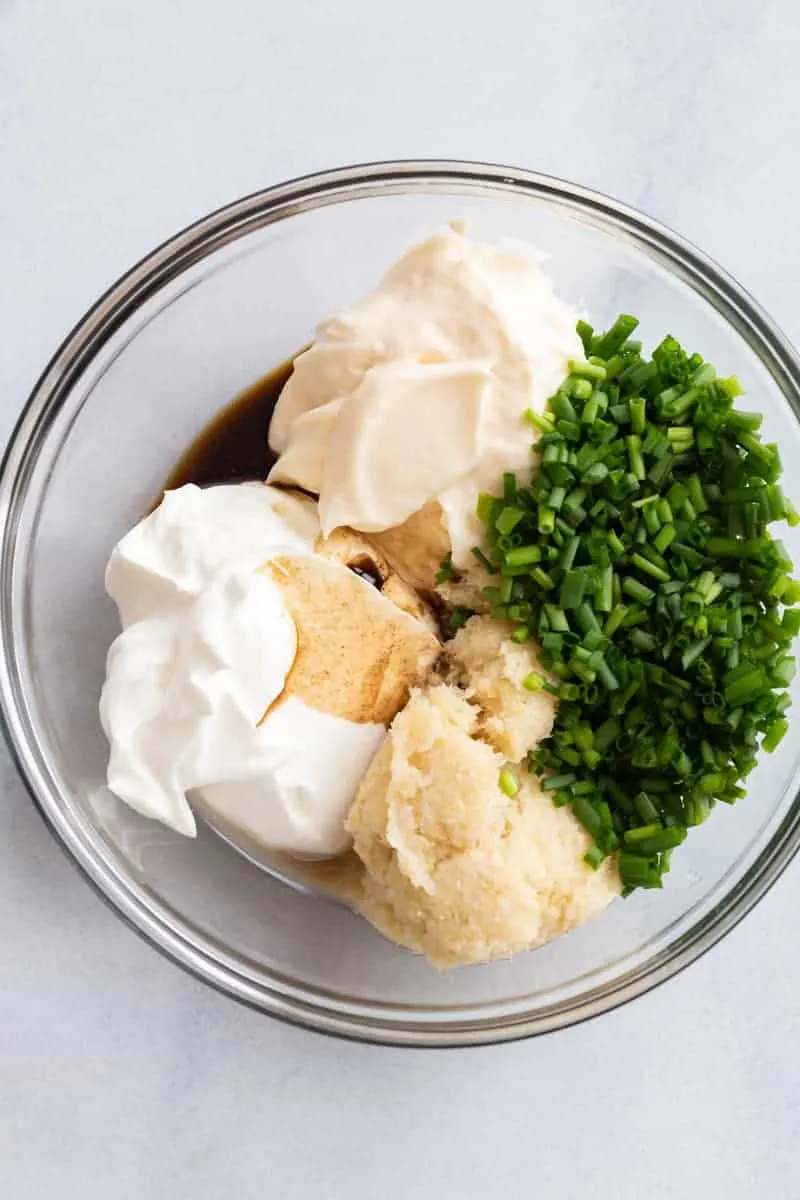 Horseradish Sauce Recipe Variations:
There are quite a few ways you doctor up this horseradish sauce recipe.
Add dijon mustard: Use 1-2 teaspoons for an extra kick of spicy.
Add Tabasco: A few drops of Tabasco for more tang and heat.
Add white wine vinegar: Skip the lemon juice and use white wine vinegar instead.
Use all sour cream: Skip the mayonnaise and double the sour cream.
Or use all mayonnaise: Skip the sour cream and use all mayonnaise.
How to Horseradish Sauce:
Refrigerate – Sauce can be stored in the refrigerator in an airtight container for up to 3 weeks.
Harry is a full-fledged meat eater and loves to smother everything in sauce. Here are more of his favorite sauces for steak,