This post may contain affiliate links. Read the full disclosure here.
Crema Sauce is a rich and tangy cream that will add flavor to your favorite Mexican meals. Whisk together the ingredients and drizzle over tacos, enchiladas, burritos, soups, and more!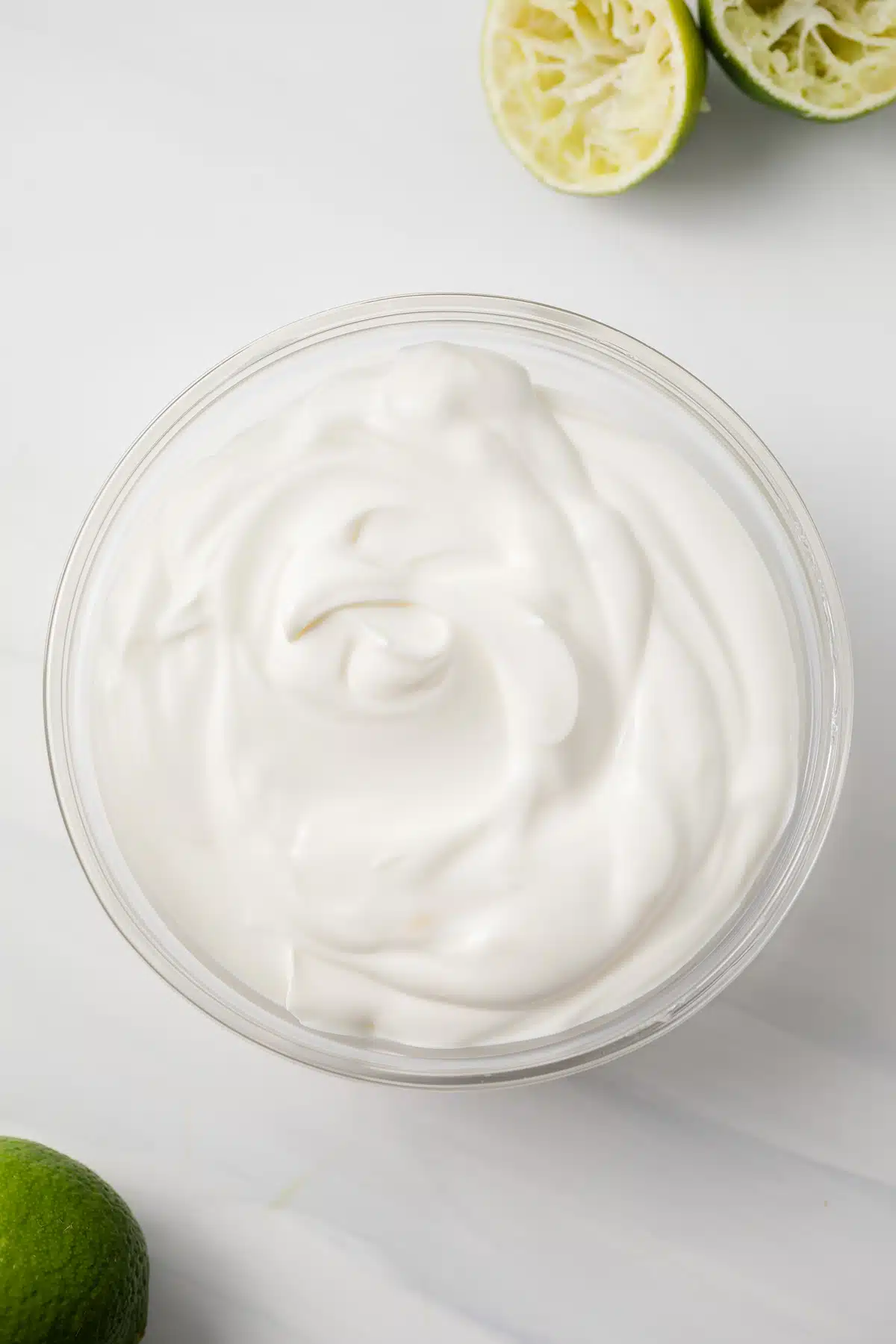 Cinco de Mayo may have come and gone, but Mexican cuisine is delicious to serve anytime of year. This Crema Sauce recipe, also sometimes called Mexican Crema, or Mexican Crema Sauce, provides a delicious finishing touch to your favorite Mexican dishes.
Tacos, enchiladas, burritos, bowls – I love them all. The bright and zingy flavors, the richness of chilis against the chicken, shrimp or fish, and the tangy and acidic salsas and accompaniments all just come together so perfectly.
While the meals themselves are so good, what takes Mexican cuisine to the next level are all the salsas, creams and sauces.
Imagine a bowl of tortilla chips without a fresh salsa or chunky guacamole? Or blackened fish tacos without fish taco sauce? The drizzles of this lime crema sauce and the smattering of fresh chopped cilantro on top of a pan of enchiladas is what really makes the meal.
Mexican cuisine – with the chilis, the peppers, the cheese – it's all so rich and flavorful. So a light, creamy, citrusy drizzle is the perfect compliment.
This sauce is made with sour cream, heavy cream, lime juice and salt – that's it. You can, if you want to, use greek yogurt but honestly, it's just a drizzle so go ahead and indulge!
I haven't made a vegan version of this but I can imagine one made with coconut yogurt and coconut milk might actually be pretty good. If I subbed coconut yogurt and coconut milk, I would probably increase the amount of lime a little bit, just to make sure the sauce has the tang that I love.
You can make an avocado version of this sauce, which is also delicious, following this avocado crema recipe. Or add some blended up chipotle peppers to make a smoky, slightly spicy version of the sauce.
Whichever version you choose – you'll be thrilled with the extra burst of flavor the sauce gives to your favorite Mexican meal. I might be biased, but I think this sauce goes particularly well with enchiladas made with either my green enchilada sauce or my red enchilada sauce. If you haven't tried them yet, make them for diner tonight!
---
Ingredients
It's hard to imagine a recipe made from more simple ingredients than this lime crema sauce recipe, yet it still tastes sophisticated and delicious.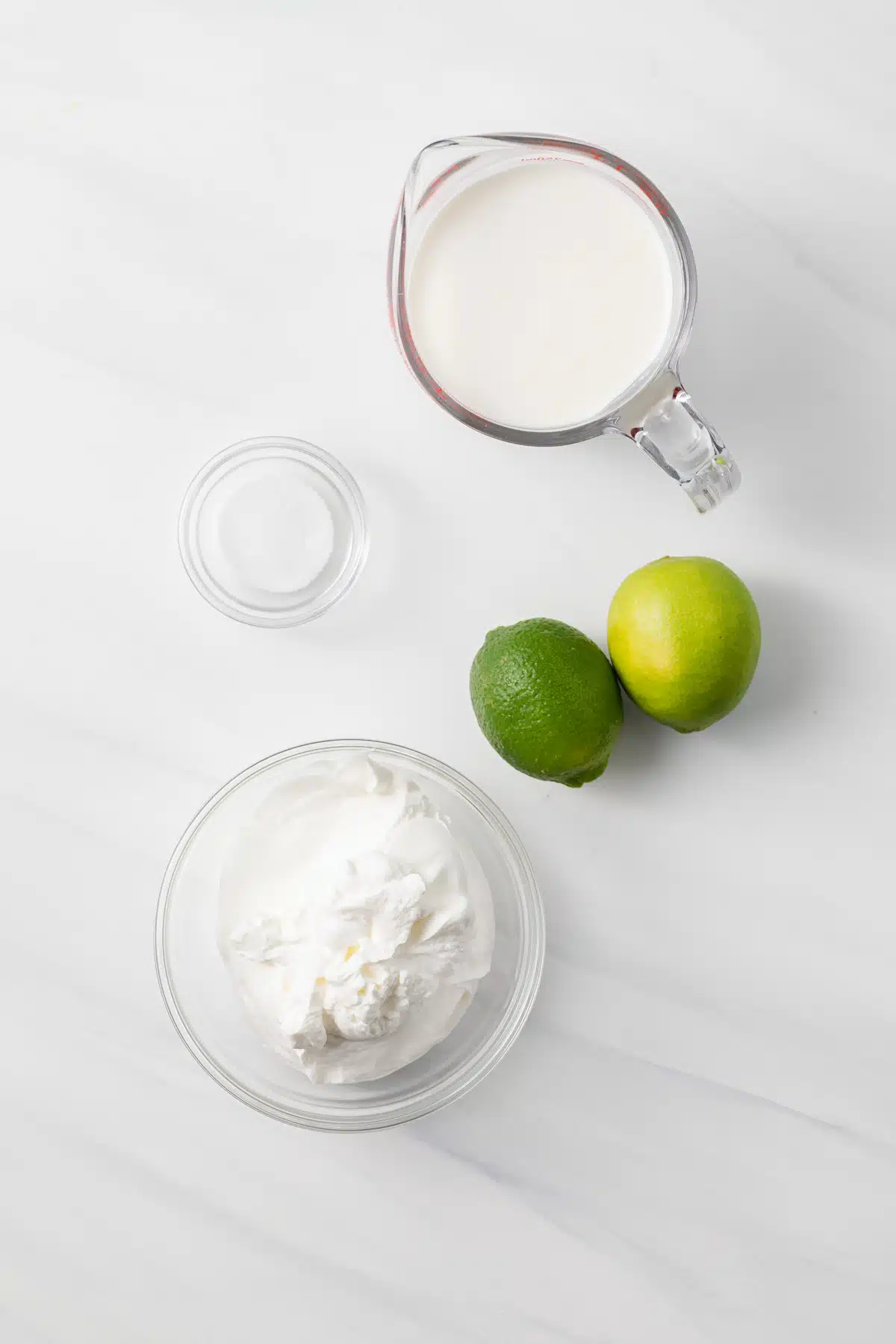 Sour cream – For a creamy tang.
Heavy cream – To thin out the sour cream.
Kosher salt – To balance the flavors
Lime juice – Fresh squeezed lime juice, for a zing.
---
How to Make Crema Sauce
This lime crema recipe is about as quick and easy as a quick and easy recipe can get.
Be sure to check out the full recipe and ingredient list below
Combine all ingredients. Add heavy cream, sour cream, salt, and lime juice to a medium or small bowl. Whisk until very well combined.
Chill. Cover loosely with plastic wrap and let rest on the counter for a maximum of 2 hours. It will thicken during this time.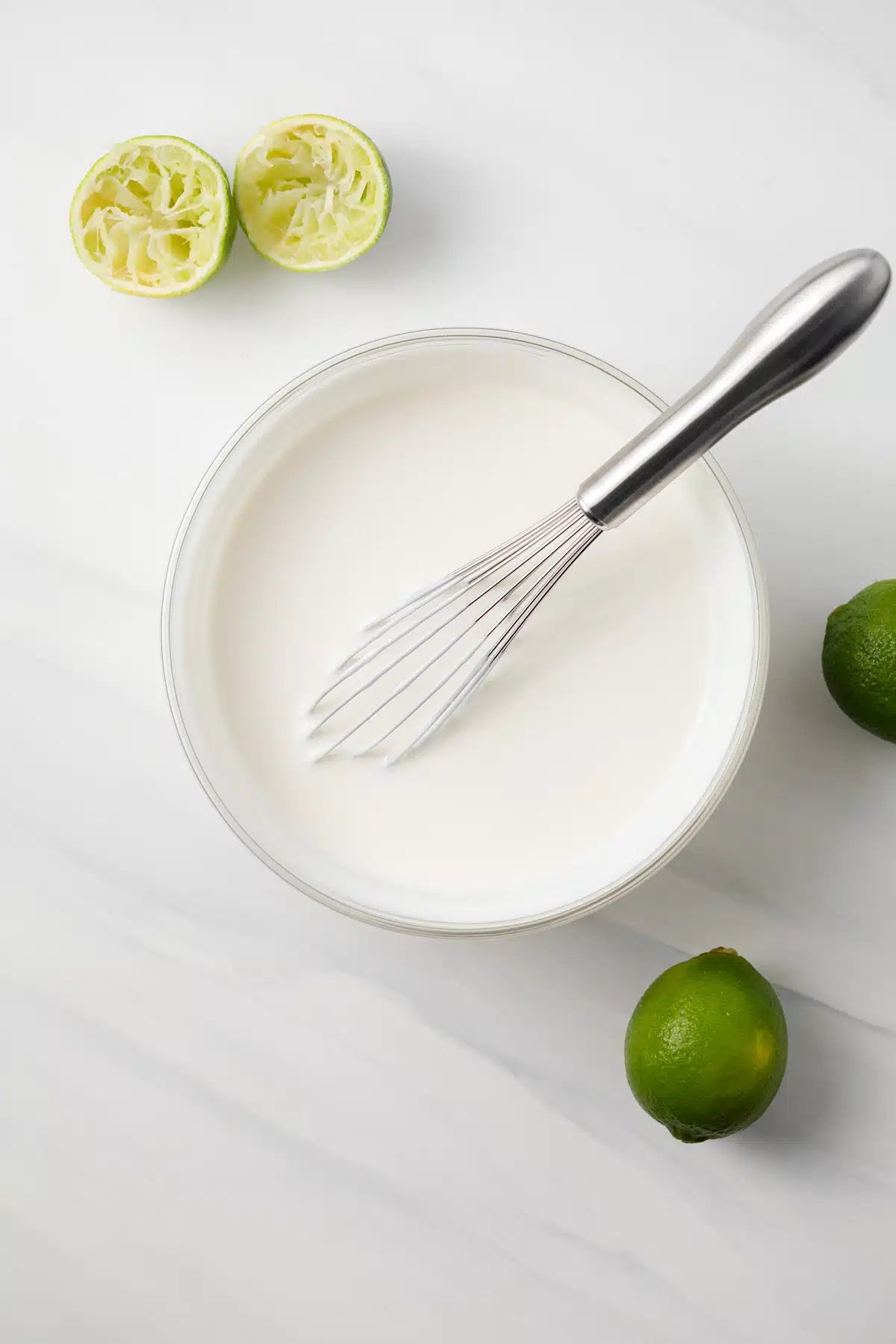 Substitutions
Sour Cream – this creamy sauce can be made with creme fraiche, to make it more decadent, or greek yogurt, to make it less so.
Dairy free – This is a pretty lactose heavy recipe, as you can tell. I haven't made this myself, so cannot vouch for it, but if I were to make a dairy free version of this, I would opt for coconut based dairy alternatives. I'd use a plain coconut yogurt and full fat coconut milk in place of the sour cream and the cream.
---
Variations
Mexican Lime Crema Sauce is traditionally made with sour cream, lime, cream and salt. There are a few ways to jazz it up.
Chipotle – add a tablespoon of blended chipotle peppers (from a can) or a bit of chipotle powder (start with a half teaspoon and add more to taste) for a smoky spicy flavored sauce.
Zesty – Amp up the lime flavor by adding a teaspoon of lime zest to the sauce. The lime juice and zest really take the flavor up a notch.
Lemony – While lime just lends itself so much better to Mexican flavors, you can make a lemon version of this sauce and serve it drizzled over baked or grilled shrimp or fish, or even chicken kabobs.
Avocado – Check out this recipe for Avocado Crema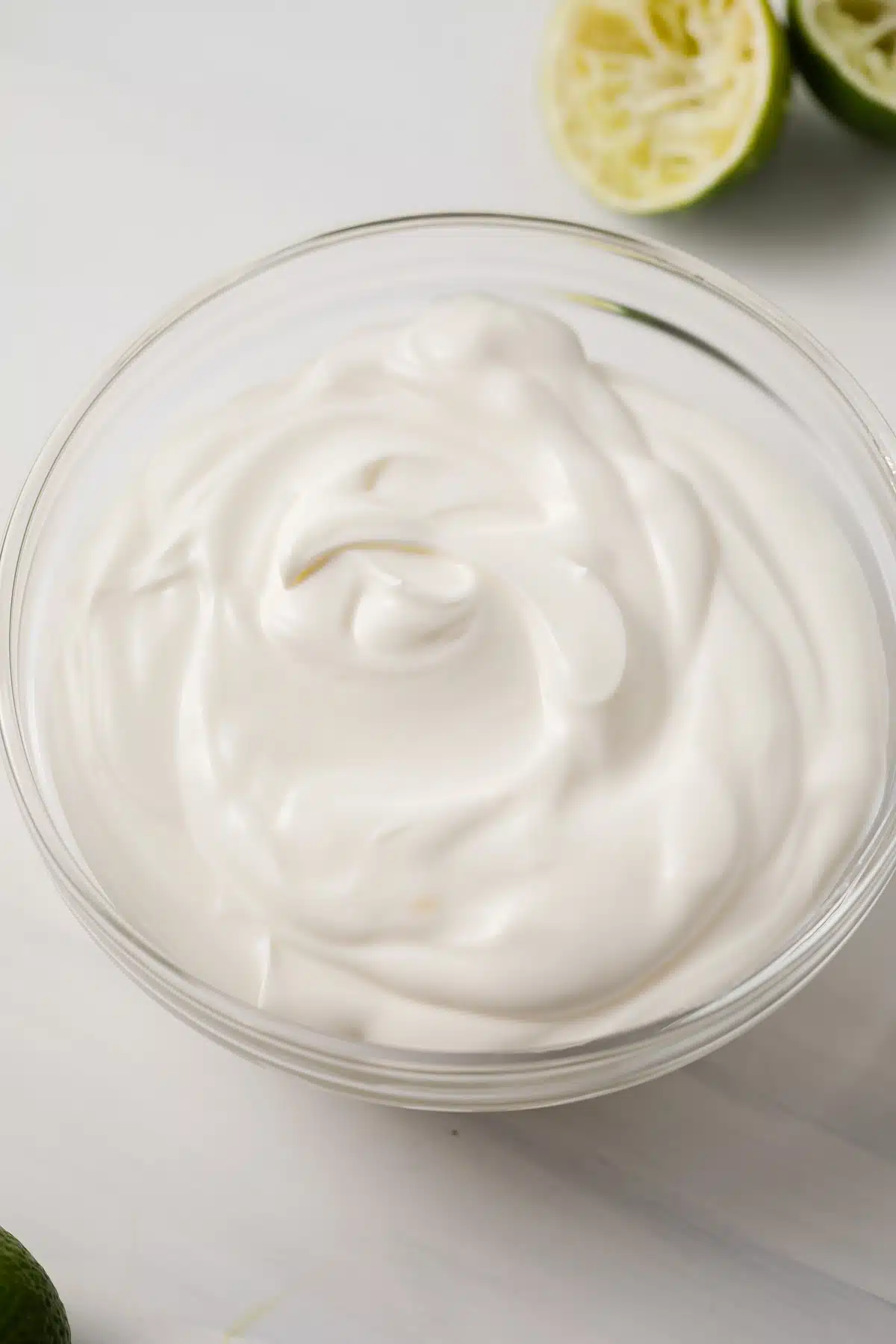 Storage
Store the crema in an airtight container in the refrigerator for up to one week.
---
Tips
Don't be concerned if the crema seems thin initially, it will thicken up as it stands.
Whether creamy or rich or fruity, Mexican sauces and creams are a delicious way to elevate the meal.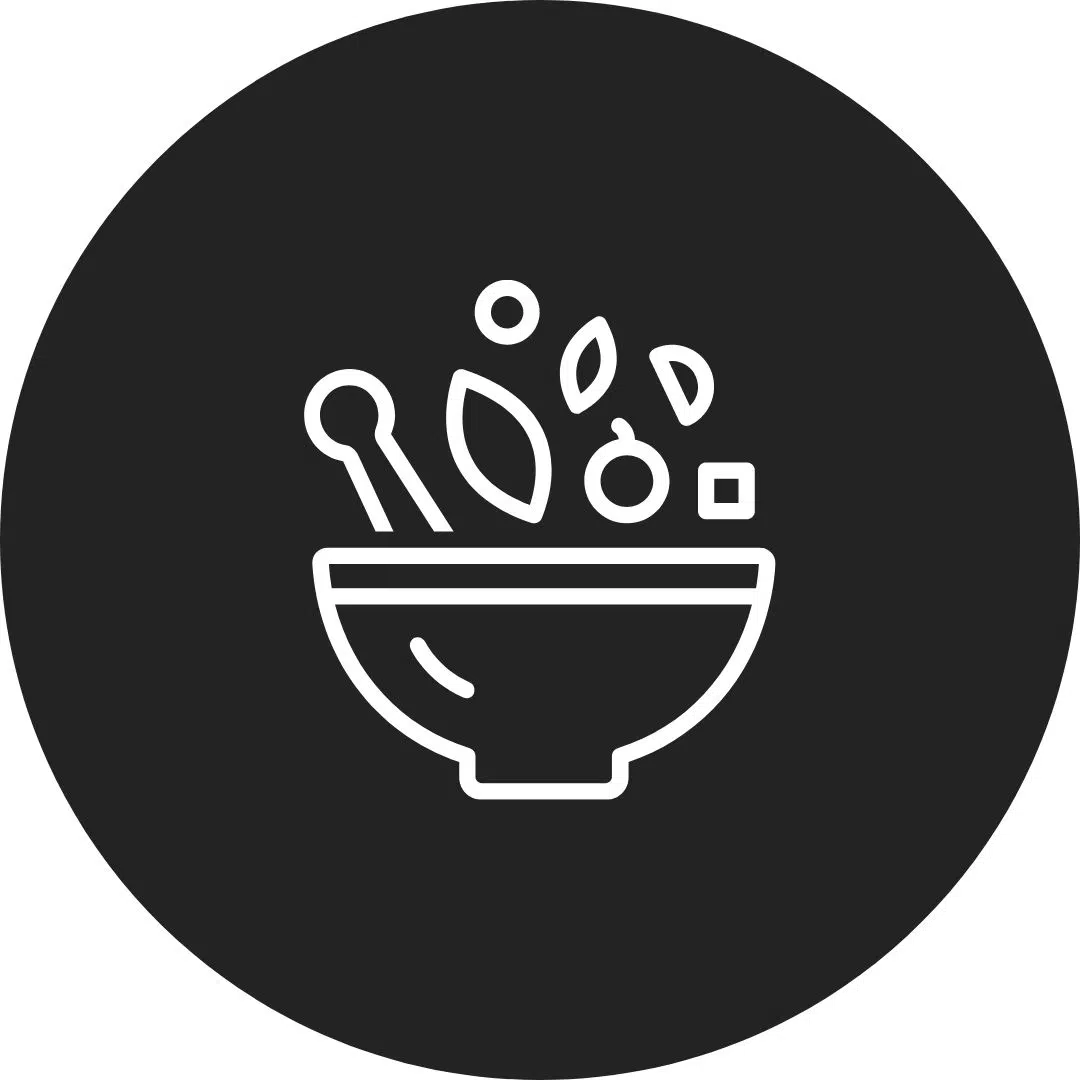 Printable Recipe