This post may contain affiliate links. Read the full disclosure here.
This sweet and tangy Meatloaf Sauce is used as a glaze for your favorite meatloaf recipe. It will add so much flavor and is sure to become your go-to!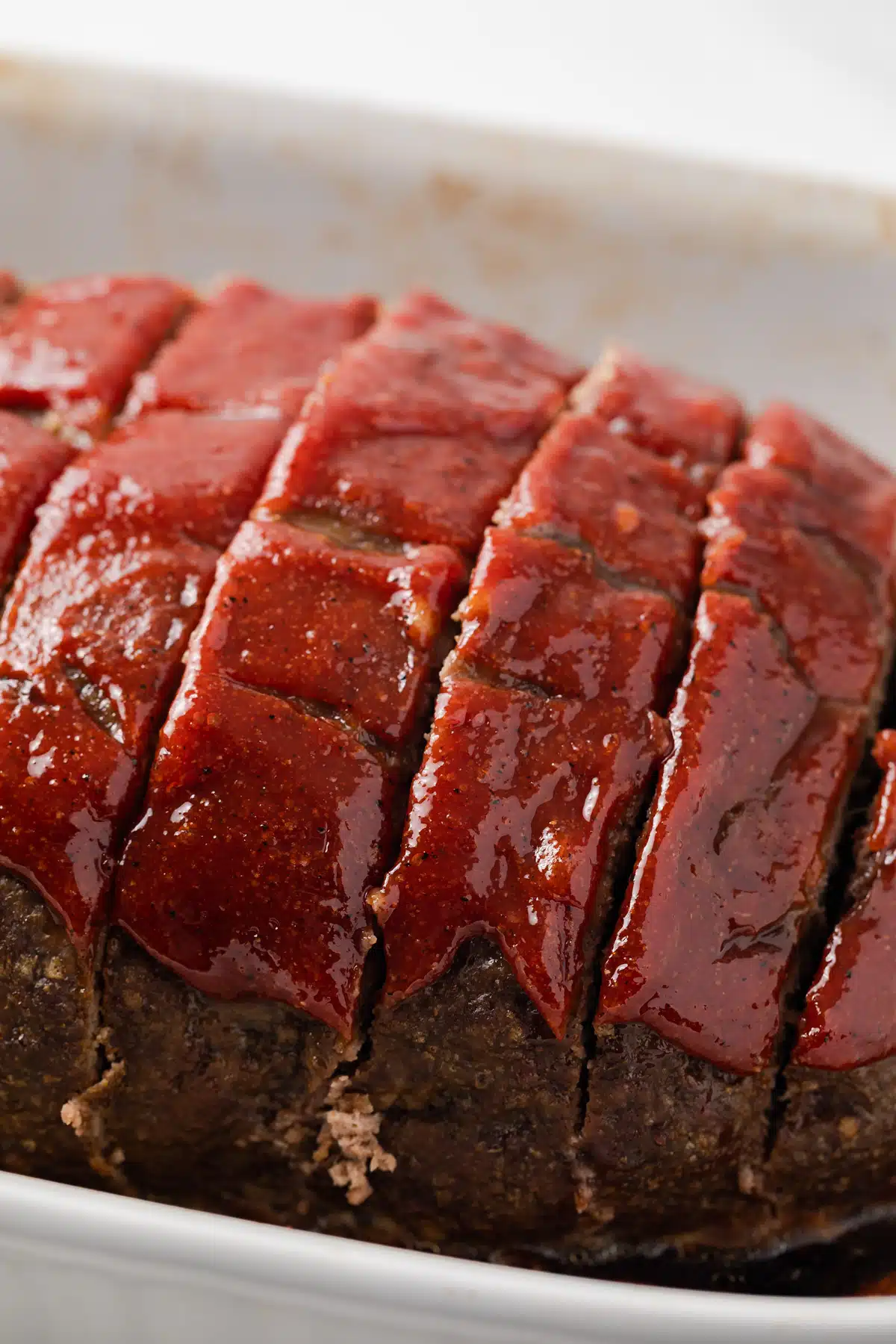 I believe meatloaf gets a bad rap. It's one of those go-to comfort food dishes that always seems to be the butt of jokes, but everyone I know loves meatloaf! In fact, I think my most successful dinner party was one in which I served mini personal-sized ground beef meatloafs along with mashed potatoes and green beans. People went crazy.
So to all you meatloaf deniers out there, I say, I don't believe you. And, if you have any remaining doubts, next time you are making homemade meatloaf, whip up a batch of this flavorful and tangy meatloaf sauce recipe and see what happens.
It's a little bit like a bbq sauce, with its ketchup base, but with a bit more tang, which comes from the vinegar. It gets a bit of sweetness from brown sugar. Finally, onion powder and garlic powder add depth of flavor.
Using a meatloaf sauce is important because it helps to keep the meatloaf moist while cooking. And, it adds a delicious flavor! Who is going to complain about that?
You could also use this sauce as a glaze for ground chicken meatballs – which I'm kind of making on repeat these days because they are so delicious and versatile. Make your favorite recipe for ground chicken meatballs and instead of their glaze or sauce recipe, just brush the tops of the meatballs with this sauce before baking.
Regardless of the recipe you use for your meatloaf or the baking method (loaf pan, baking sheet or muffin tin) – this meatloaf glaze will add flavor and jazz up your meal. Be sure to try it today!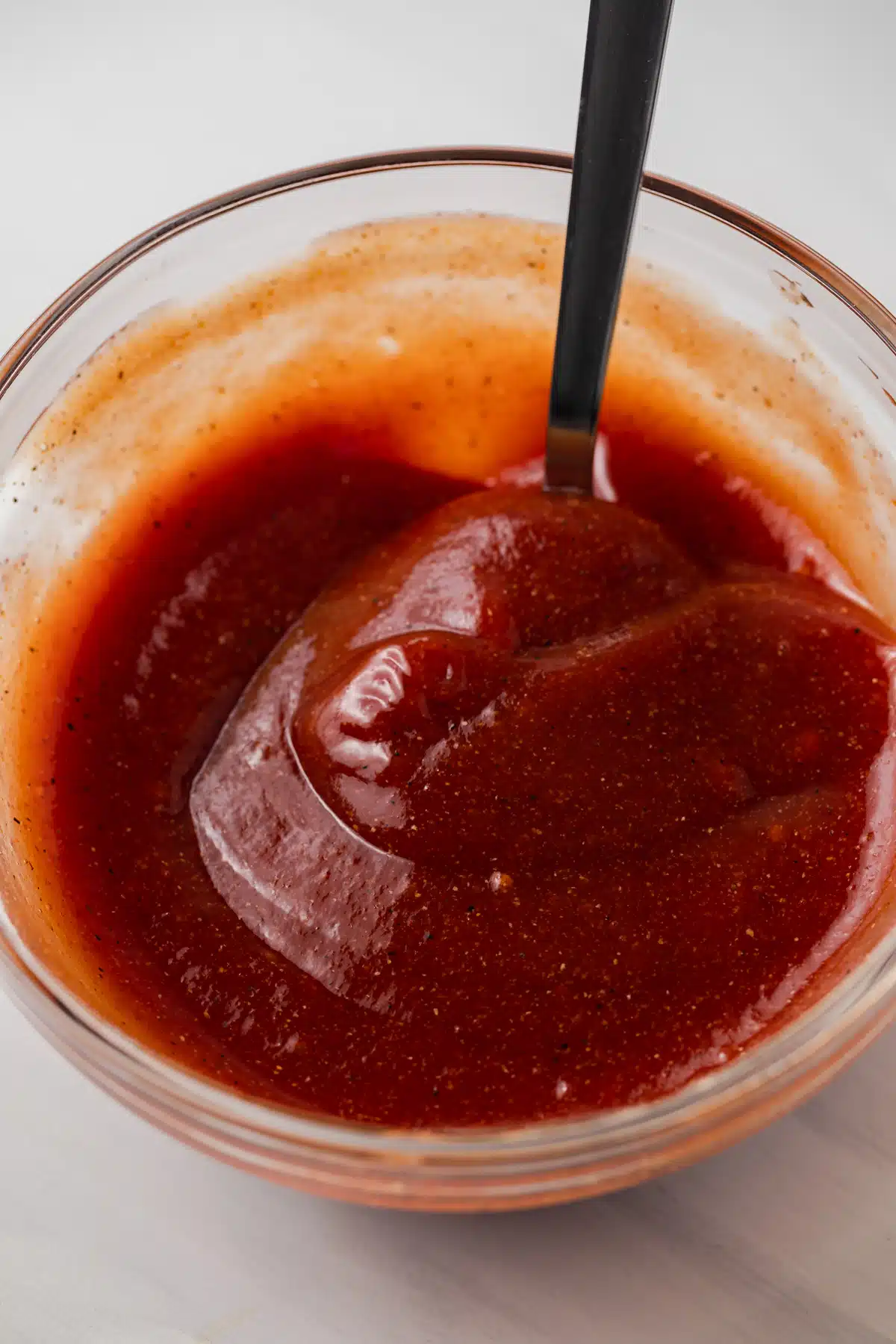 ---
Ingredients
Just a handful of pantry ingredients are all you need to make this easy meatloaf sauce recipe.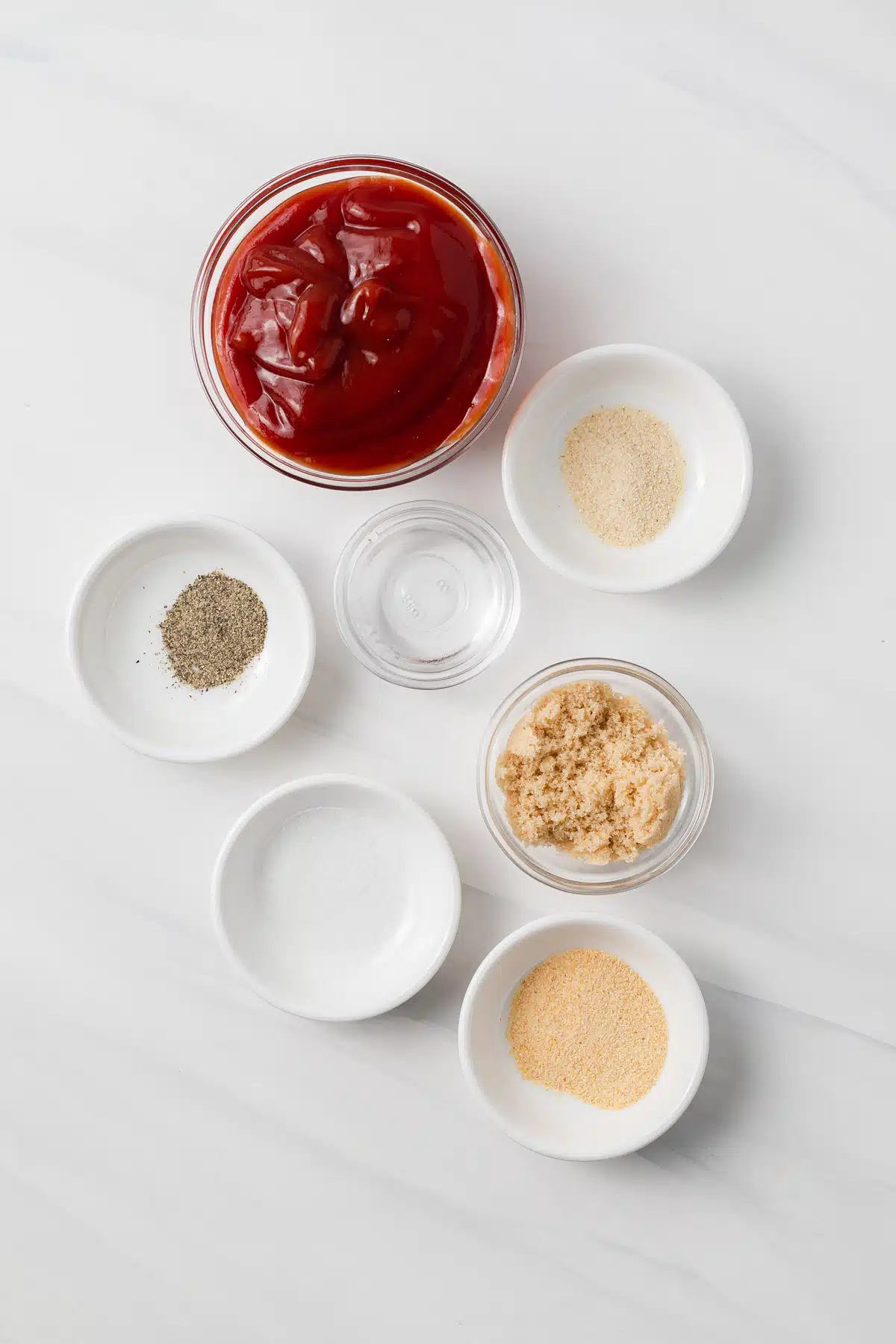 Ketchup – The base of the sauce.
White vinegar – For a bit of tang.
Brown sugar – Adds sweetness and a bit of flavor.
Garlic powder and Onion Powder – Add a kick of flavor.
Salt and Pepper – To taste.
---
How to Make Meatloaf Sauce
This meatloaf sauce recipe is quick and easy to prepare and will be ready in under 5 minutes.
Be sure to check out the full recipe and ingredient list below
Combine the ingredients. In a small bowl, whisk all ingredients together. Taste the sauce and adjust the seasonings to your liking.
Use. Use over your favorite meatloaf recipe.
Substitutions
White vinegar: You can also use apple cider vinegar or malt vinegar.
---
Variations
You can jazz this sauce up a little bit, depending on your preferences:
Spicy – Add chili pepper flakes or a few dashes of this hot sauce to the sauce while whisking.
Southwestern – For a smokier Southwestern vibe, add a half teaspoon of chipotle chili powder or a tablespoon of blended chipotle peppers to the sauce.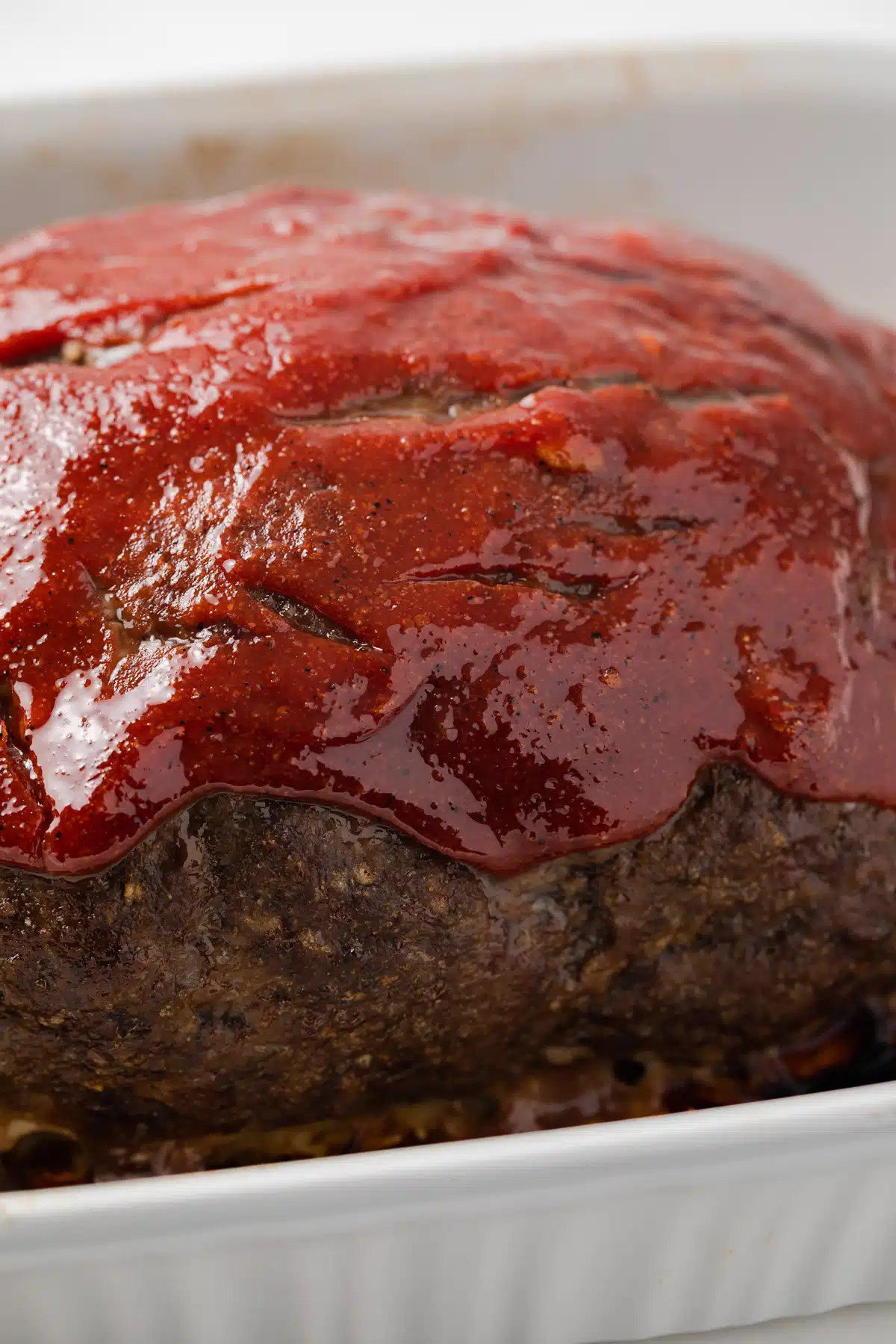 Storage
Use this immediately to glaze your favorite meatloaf, but it will stay fresh in an airtight container in the refrigerator for a few days.
---
Tips
Even though they are pantry ingredients, sauces taste better when high-quality ingredients are used. Use your favorite ketchup and make sure your spices haven't expired and are full of flavor for the best results.
What is meatloaf sauce made of?
This glaze is made of ketchup, white vinegar, brown sugar, garlic powder, onion powder, salt, and pepper.
Do I add sauce before baking the meatloaf?
I always top the unbaked meatloaf with sauce because it adds more flavor as it cooks in the oven. You can also add extra sauce as the meatloaf bakes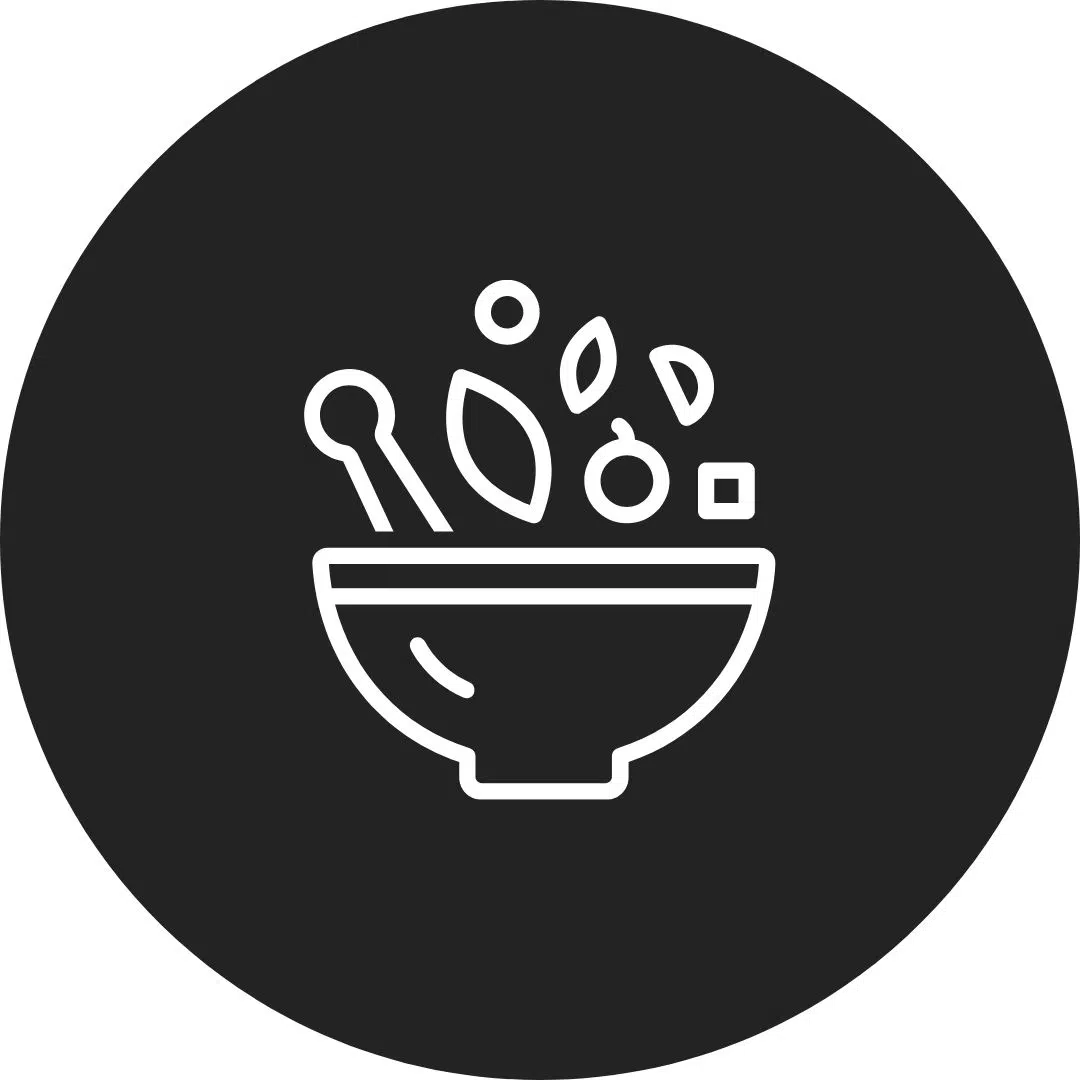 Printable Recipe