This post may contain affiliate links. Read the full disclosure here.
This creamy Avocado Crema recipe makes a tangy, cool, and creamy condiment that comes together in just about 5 minutes. It's delicious and versatile. You'll be surprised how often you make it.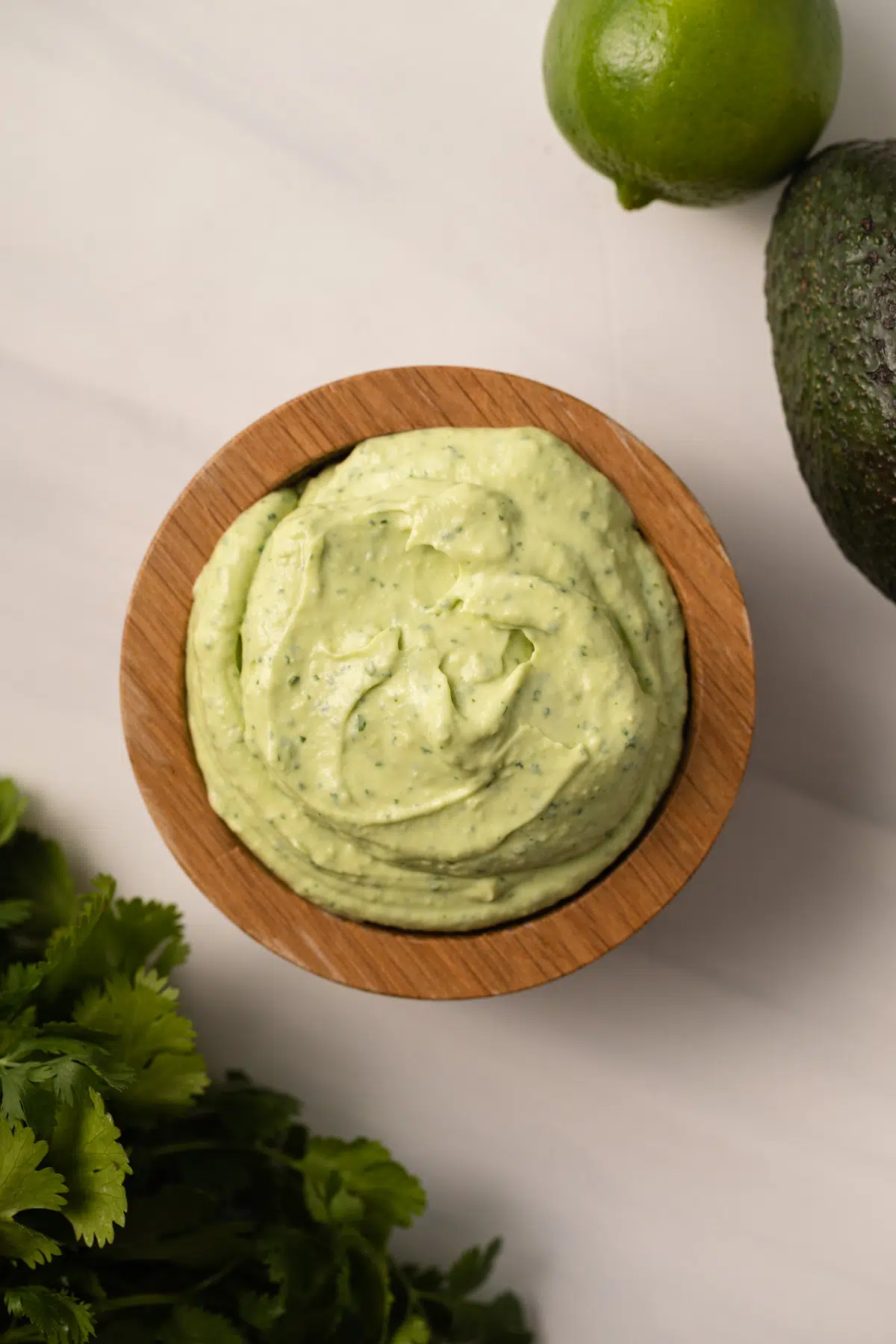 This avocado crema recipe is the latest recipe I want to add to your tex mex condiment arsenal.
I am obsessed with tex mex food. For some reason, even more so in the summer. Maybe it's the fresh corn or the cilantro… I don't know. I also love the versatility – I can marinate and grill up fajita chicken and veggies and use them in a variety of ways throughout the week. And switching up the condiments makes me feel like I am eating entirely different meals.
For example, I will do birria consome, fajitas or soft tacos one night, and serve them with my burrito sauce, my chipotle sauce, or my Mexican crema sauce.
The next day, I'll make a big salad, and add in black beans, tomatoes, fresh corn, and some of the chicken. I'll serve that with my tangy homemade buttermilk ranch dressing.
If I still have chicken and veggies later in the week, I'll do a taco bowl with rice, refried beans, corn, cilantro, some fresh salsa, and a drizzle of this creamy avocado sauce. Same protein and veggies, but with the added ingredients and mixing up the condiments, you'll feel as if you have three different meals.
This avocado crema is similar in concept to my avocado mayo and avocado dressing, but it is more of a cream than a dressing, and it has a creamy tangy bite from the sour cream, garlic, and lime.
I think you'll love this Mexican crema. You can make it so quickly, it tastes great, and it's perfect to drizzle on nachos, fajitas, tacos, or Southwestern bowls.
Here's a little trick too… it's an easy way to stretch an avocado. If you don't have enough to make full-blown guacamole, you can use just two avocados and make this limey, guacamole-flavored avocado cream sauce.
This is a condiment that you'll be sure to make time and time again.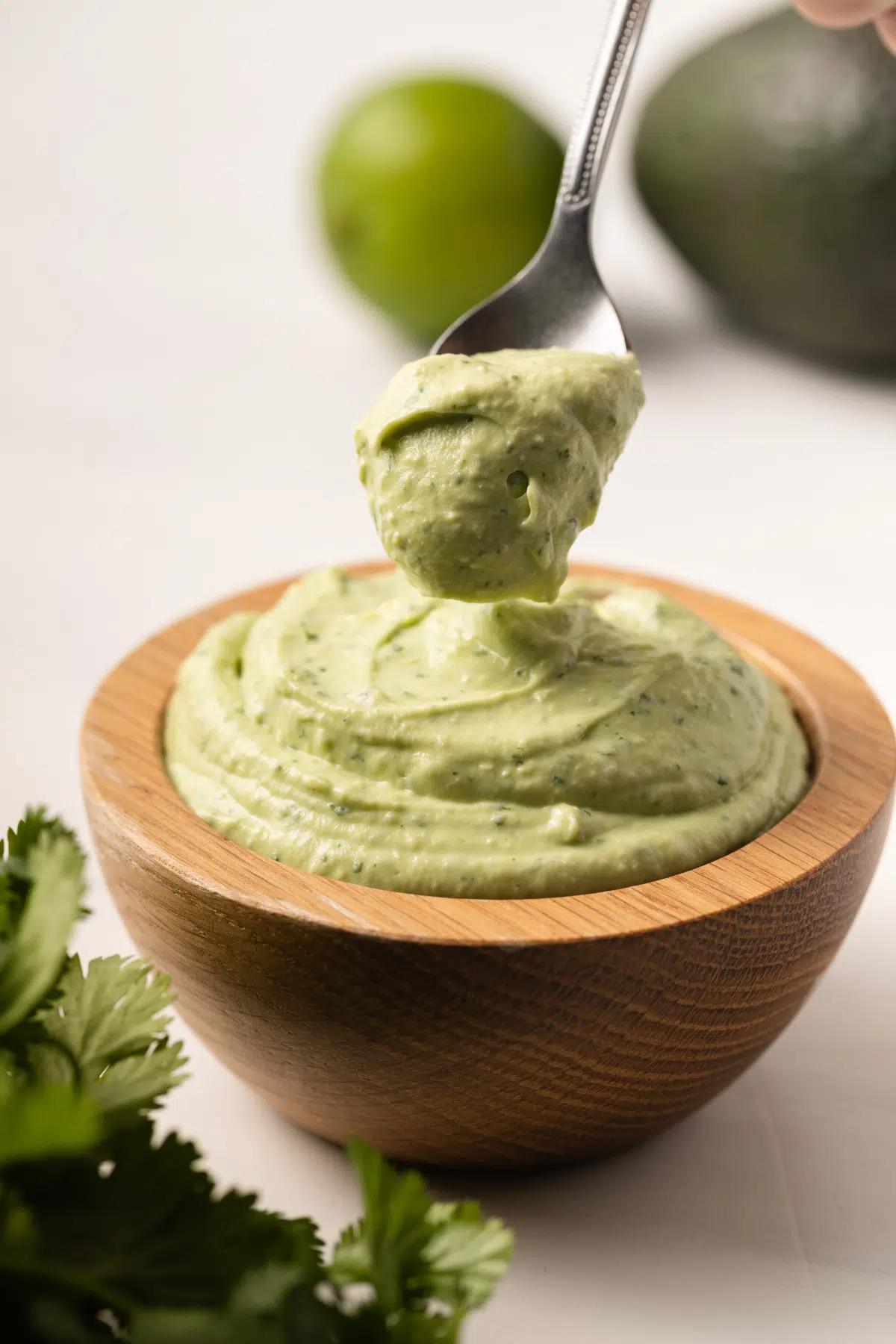 This yummy avocado crema sauce is made with just a handful of ingredients. And fewer avocados than guacamole!
How to Make Avocado Crema
This is another of my quick and easy condiment recipes. This avocado crema comes together in under five minutes.
Be sure to check out the full recipe and ingredient list below
Add all ingredients to a food processor or blender and blend until smooth and creamy. Scrape sides down as needed.
Serve immediately, or transfer to an airtight container and refrigerate until ready to serve. I like to keep this in a mason jar. I think it looks pretty in the fridge that way.
Sour Cream – You can use plain Greek yogurt in place of the sour cream if you would like to.
Lime – I think lime and avocado go great together, but if you only have a lemon, you can use that. The citrus is important because it gives the sauce some zing, but it also keeps it from browning.
Cilantro – if cilantro tastes like soap to you (don't be embarrassed, a lot of people have that experience) just leave it out. No big deal.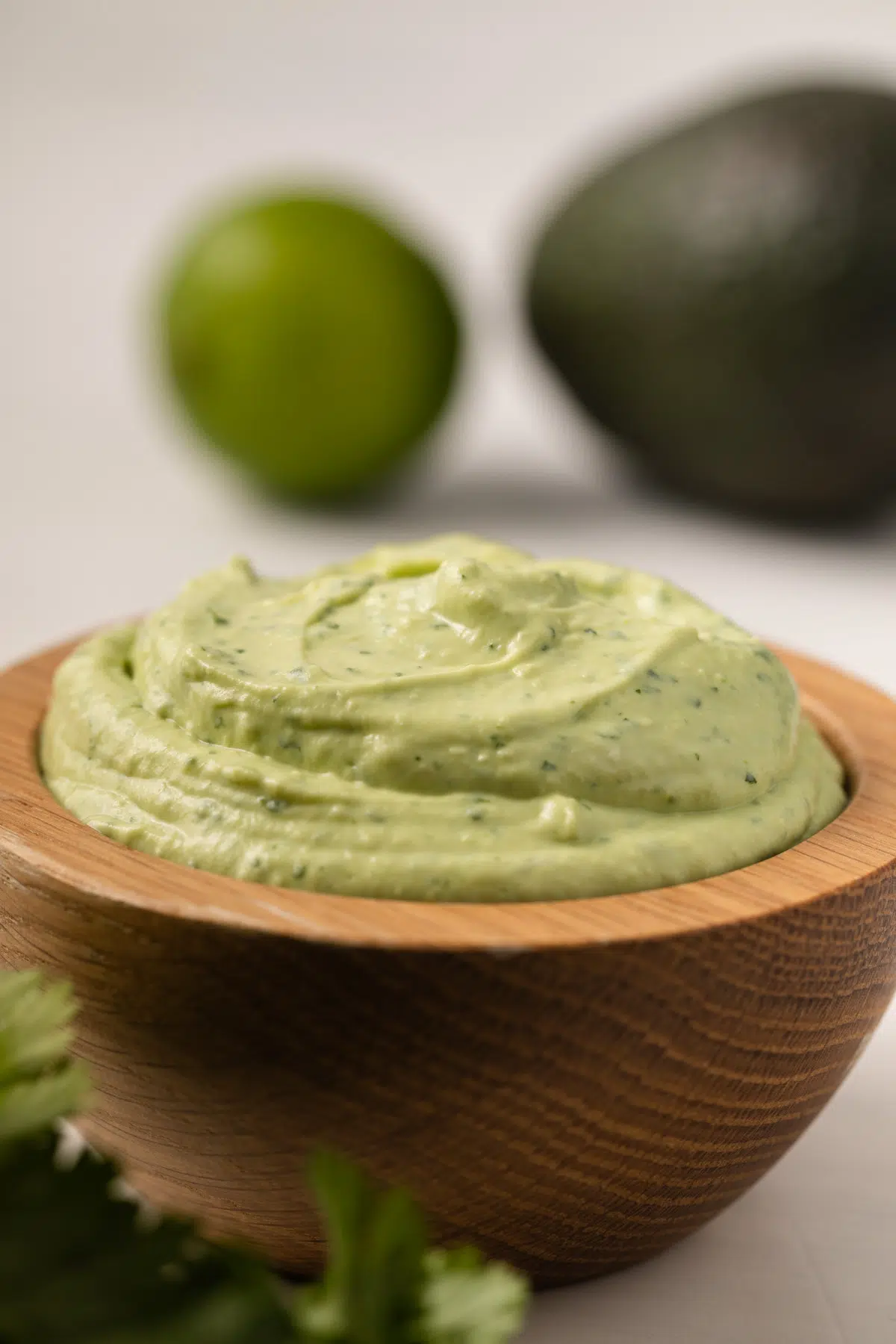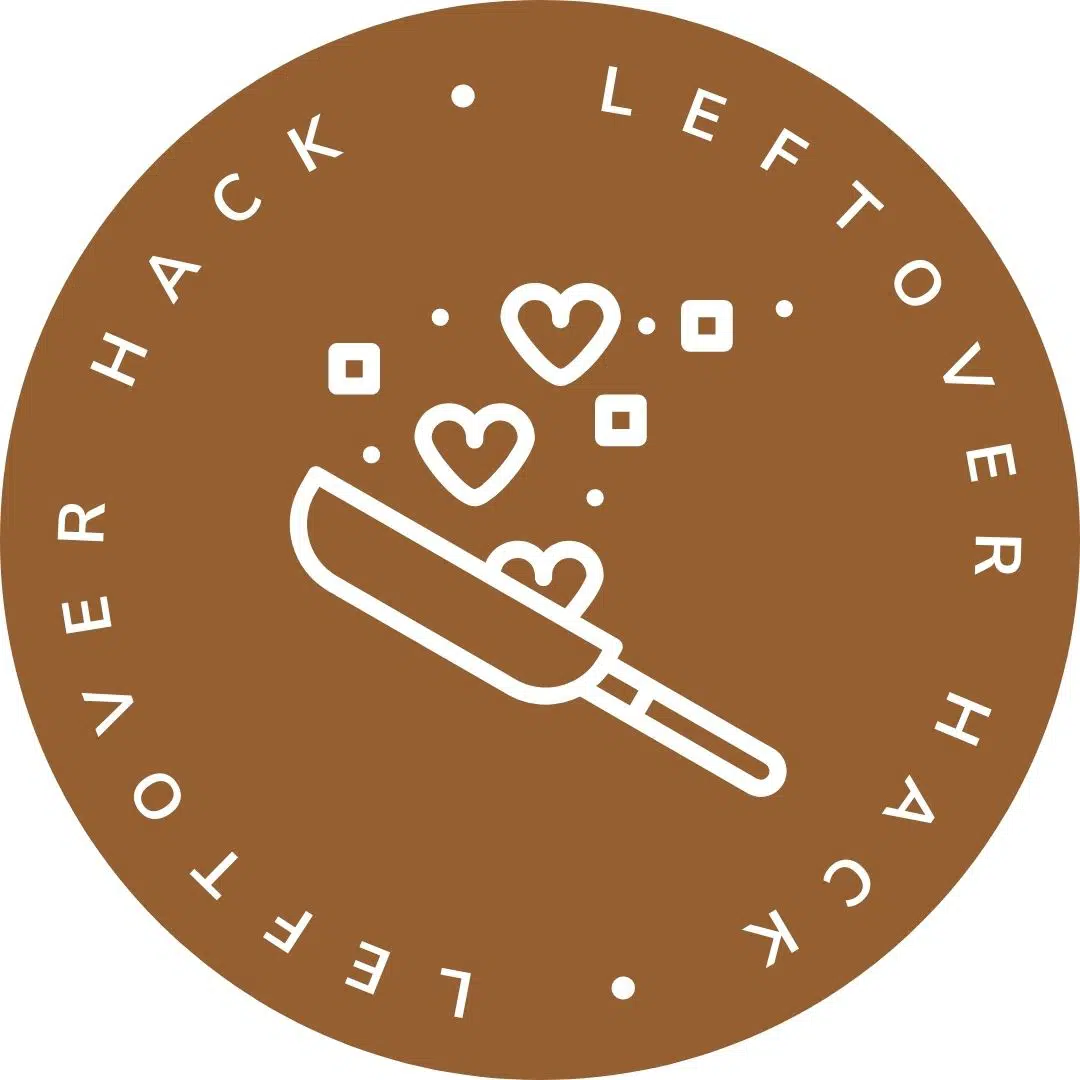 Storage
The crema will keep for up to 5 days stored in the refrigerator. Transfer to an airtight container and place a piece of plastic wrap directing on the surface to prevent browning.
If a thinner crema is desired, add one teaspoon of water at a time until it reaches the desired consistency.
Here are some of my other all-time favorite condiment recipes: