Easy Caramel Sauce (Made in the Microwave)
This post may contain affiliate links. Read the full disclosure here.
This easy homemade caramel sauce is made in the microwave and perfect for topping almost any dessert!
Sometimes you just need a quick and easy caramel sauce to satisfy your sweet tooth!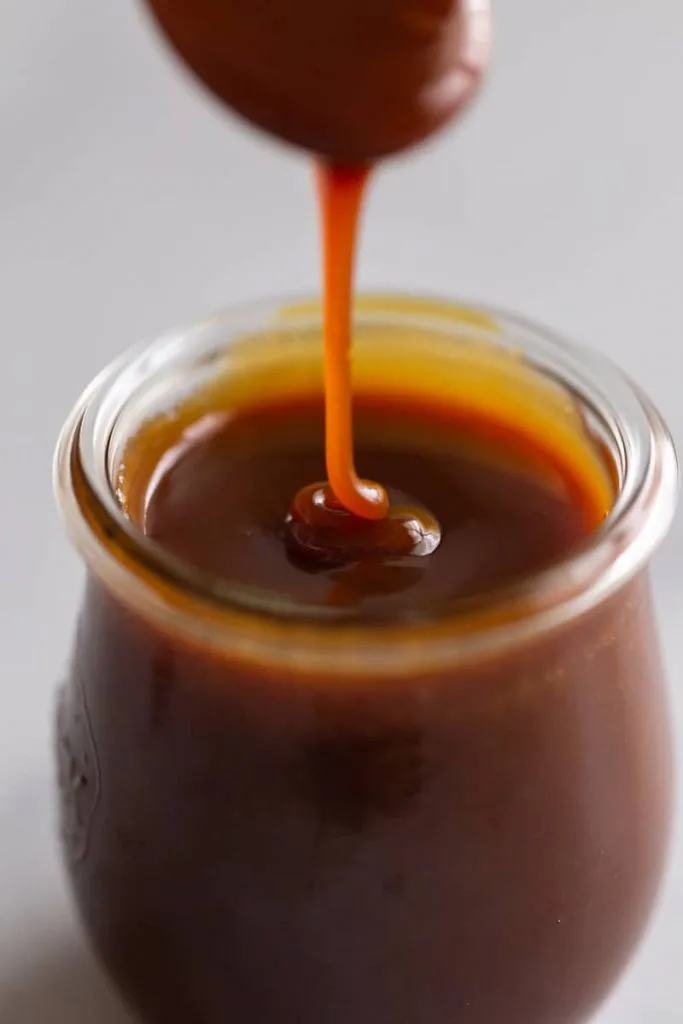 Easy Caramel Sauce
Today's recipe is one of our favorites and one that we make all of the time! If you've never tried making your own caramel sauce, then this is the recipe you need to start with.
You only need six basic ingredients for this recipe and you may have them on hand already. Whipping up a batch of this caramel sauce takes just 15 minutes and it's made in the microwave.
If you prefer salted caramel, you can easily add ½ to 1 teaspoon of salt at the very end.
You also have full control over how dark you want your caramel. The darker it is, the deeper the flavor so keep that in mind.
However you decide to make it, this is one delicious recipe that you will turn to time and time again!
If you're looking for more dessert sauces, try our chocolate sauce, easy strawberry sauce and butterscotch sauce.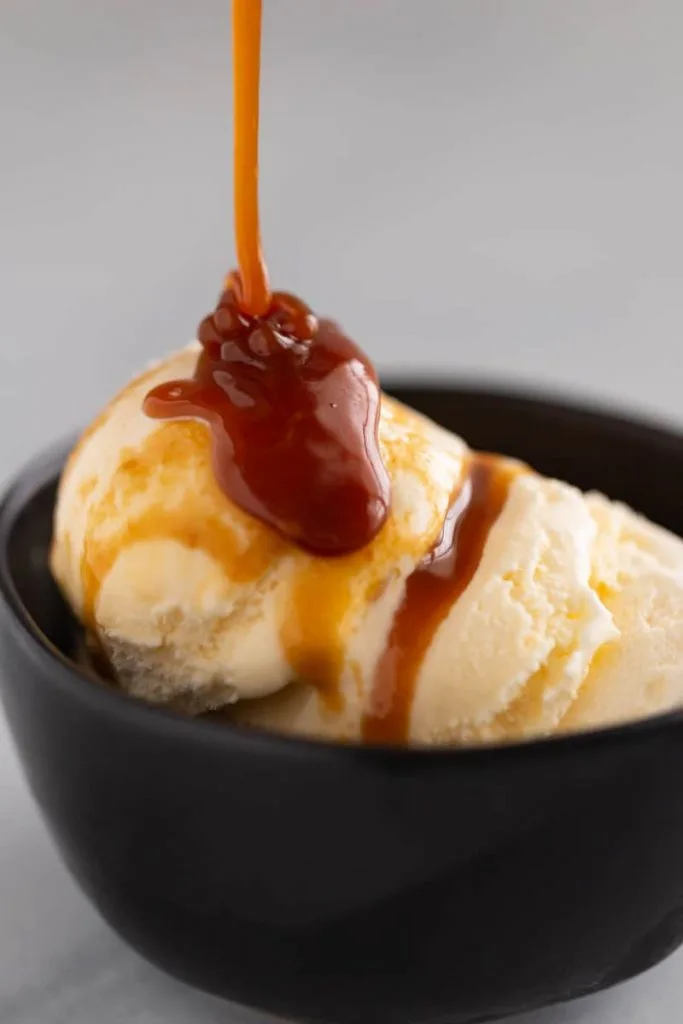 Easy Caramel Sauce Ingredients:
To make this caramel sauce recipe, you will need:
Sugar: Use regular granulated sugar
Corn syrup: To help keep the sugar from crystallizing
Water: You need water for microwave caramel sauce or the sugar will burn
Heavy cream: Stops the caramel from cooking once it's reached the desired color
Butter: Just a tad for added buttery richness
Vanilla: Use a high-quality pure extract or make homemade vanilla extract
How to Make Caramel Sauce in the Microwave:
To make this microwave caramel sauce, simply…
Microwave sugar, corn syrup, and water. Use a medium-size glass bowl or 2-cup glass measuring cup and microwave on high for 5-7 minutes. Cook it just until it begins to brown.
Let stand. Carefully remove the caramel from the microwave by using oven mitts (the glass will be very hot) and let it stand for another 3-5 minutes until it darkens in color. The longer you let it stand, the darker it will be.
Stir in the cream and butter. Very slowly add the cream, one tablespoon at a time, while whisking continuously. The caramel will bubble up rapidly so go slow and don't rush this step. Then stir in the butter.
Let cool then refrigerate: Pour the caramel sauce into a glass jar and allow it to cool completely, then cover tightly and store in the refrigerator.
Stir in ½-1 teaspoon of salt in step 3 if you want to make salted caramel sauce.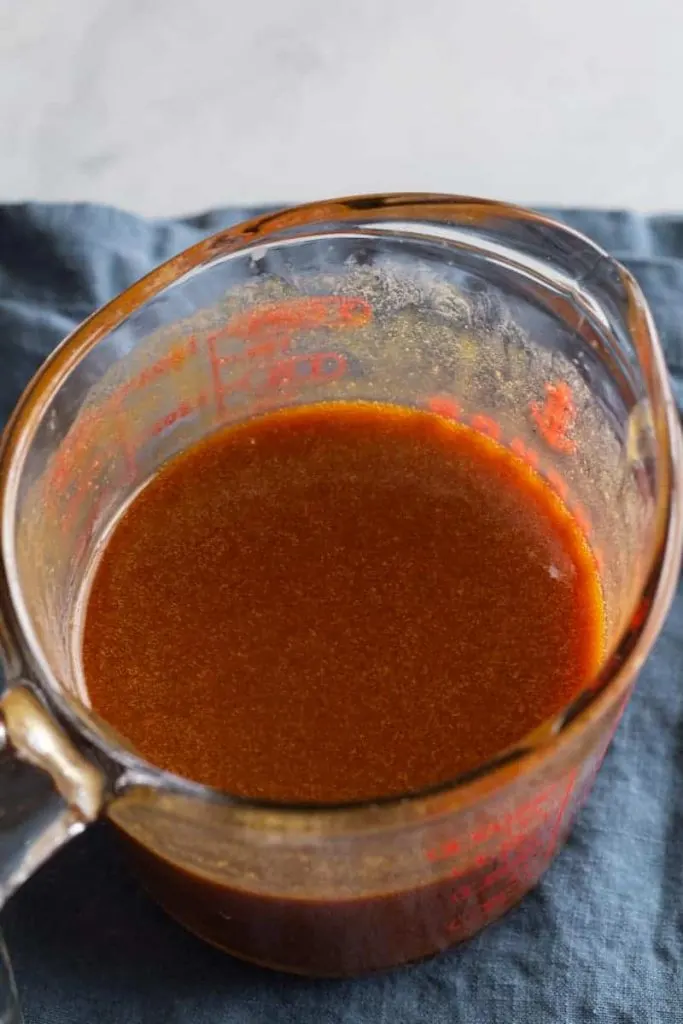 Tips for Making Homemade Caramel Sauce:
Here are a few tips to help you make the best homemade caramel sauce recipe.
Use a 2-cup or larger vessel for making this sauce. When you add the cream, the sauce will bubble up.
Prep your ingredients so you have everything measured and ready to go. This will make the process smoother.
You don't have to use the butter. We like the buttery taste it offers but the sauce will be perfectly fine if you leave it out.
How to Store Caramel Sauce:
Refrigerate – Once the caramel sauce has cooled completely, cover it tightly and store it in the refrigerator for up to two weeks. Reheat in the microwave before using.