This post may contain affiliate links. Read the full disclosure here.
This classic alfredo sauce is rich, creamy, and simply the best. Whip it up to serve with fettuccini or as a dip for breadsticks.
You will find any excuse to make pasta after giving this alfredo sauce a try!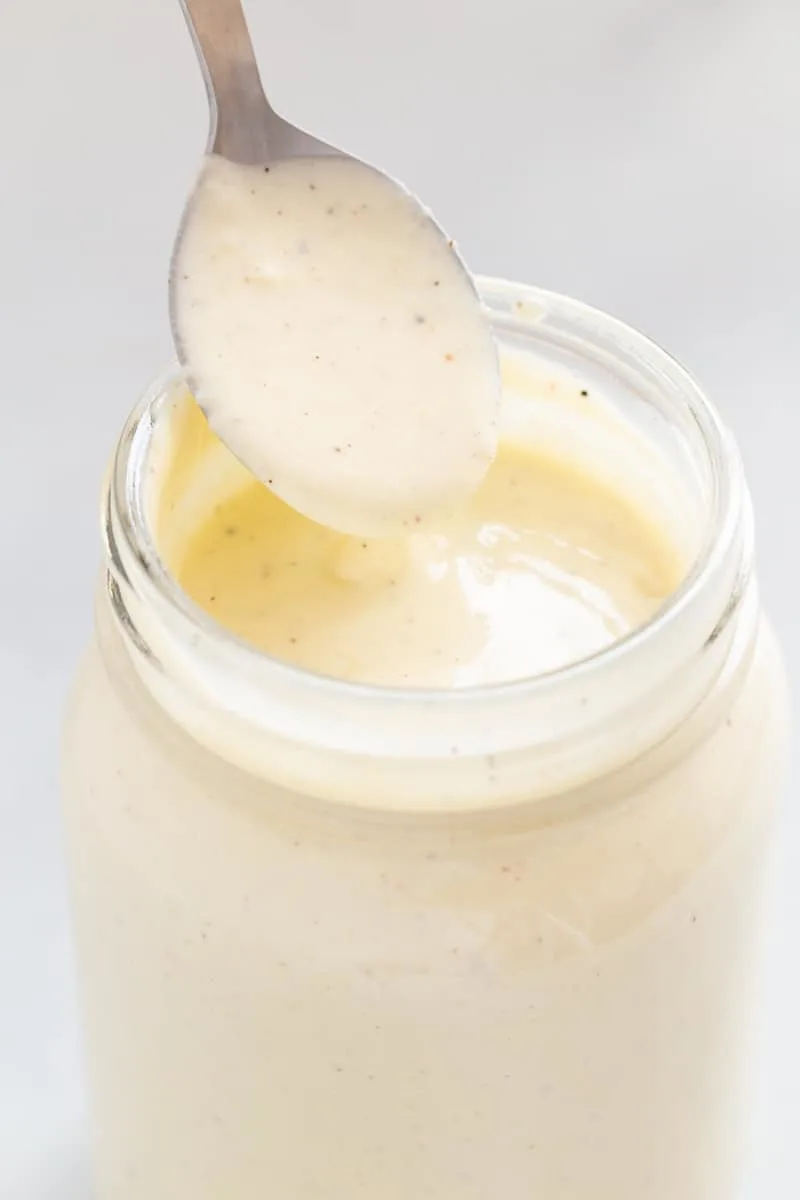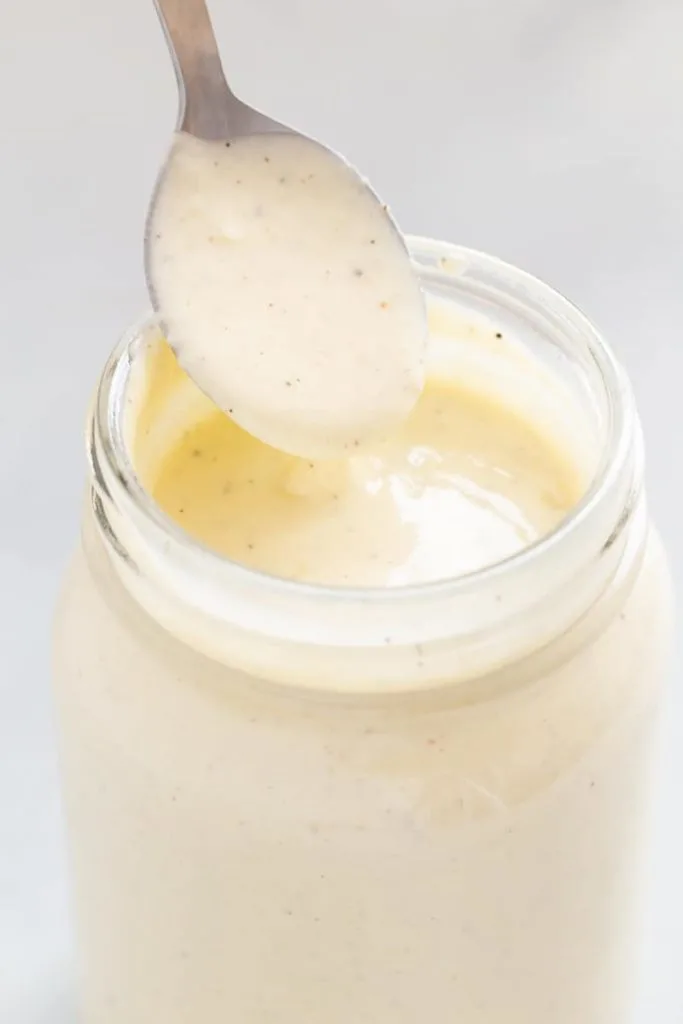 Classic Alfredo Sauce
We are a creamy alfredo sauce family. It's one of our favorite things to whip up.
It seems intimidating to make a classic cream sauce but it's actually very simple. We have developed a few tips and tricks that yield perfectly creamy sauce every time.
Today's sauce is different from our parmesan cream sauce. We skipped the cream cheese but we used Parmesan and Asiago cheese. But it's similar to our garlic cream sauce and white garlic sauce.
This alfredo is SO cheesy.
A little finishing of nutmeg at the end just takes the sauce over the top.
I'm certain you are going to agree that this is the best alfredo sauce you've ever made! If alfredo sauce is not your thing, you might prefer our lemon pepper garlic cream sauce, lobster ravioli sauce, or pink pasta sauce instead.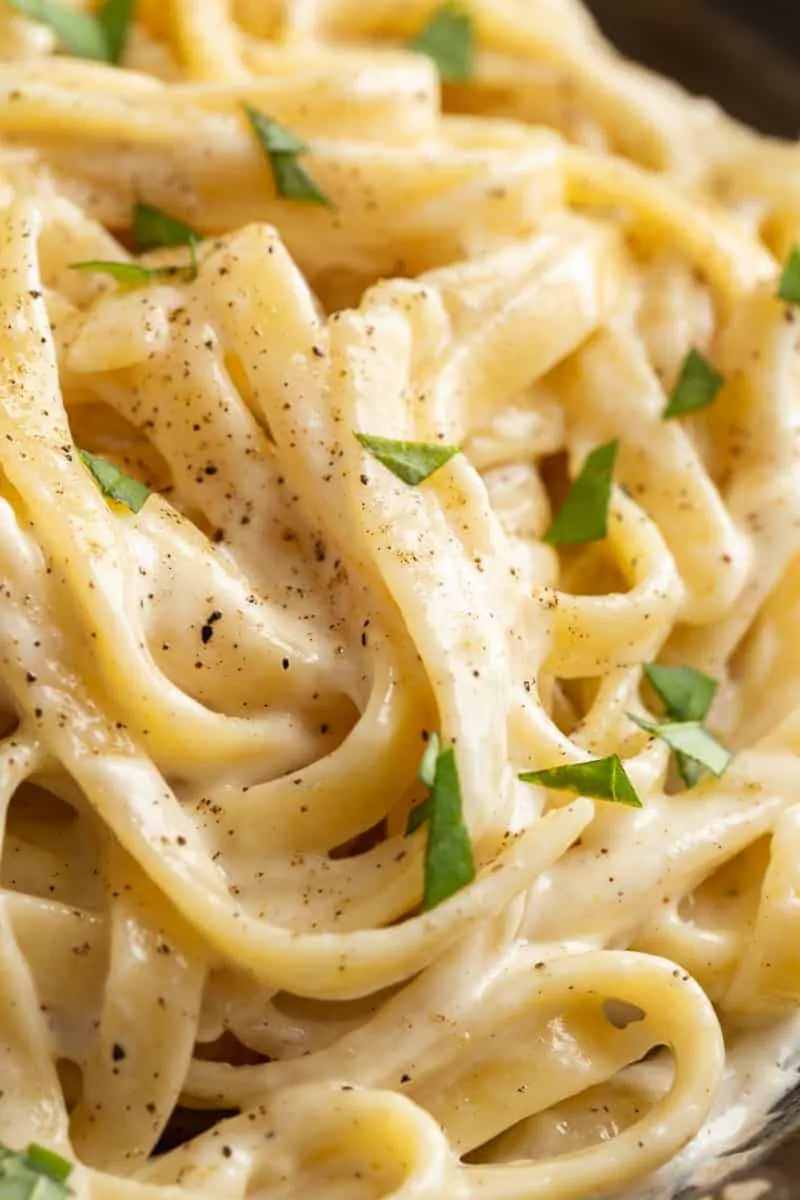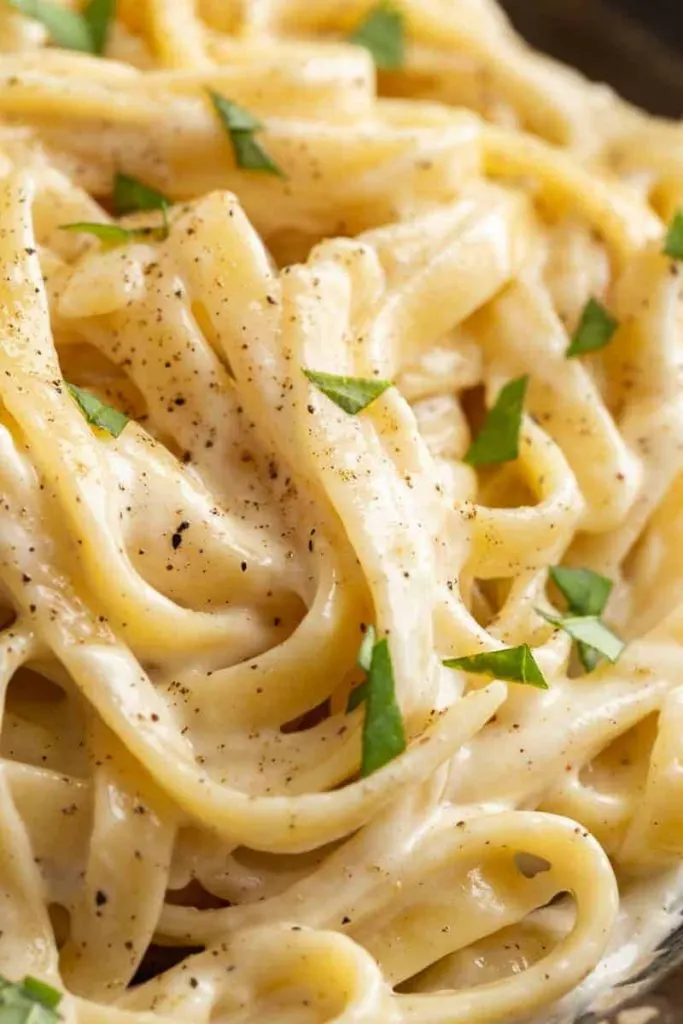 Alfredo Sauce Ingredients:
To make this classic alfredo sauce recipe, you will need:
Heavy whipping cream: Look for heavy whipping cream, it has the best fat content for a rich and creamy sauce
Butter: Choose unsalted because the cheese is pretty salty
Garlic: A must in alfredo
Parmesan cheese: Don't buy already grated cheese; get a block and grate it yourself
Asiago cheese: Melts better and will make the sauce super creamy
Black pepper: Use freshly cracked black pepper for the best flavor
Nutmeg: Just a smidge at the very end makes all the difference
How to Make Alfredo Sauce:
To make this easy homemade alfredo sauce, simply…
Cook the garlic in melted butter. This should only take about 2 minutes.
Simmer the cream. Stir in the cream and simmer for 12-15 minutes; until it has reduced some.
Slowly stir in the cheese. Don't dump it all in at once! Add a little at a time and KEEP STIRRING until all the cheese is melted. Then stir some more and add the pepper and nutmeg.
Remove from heat and serve.
Continue to whisk the sauce as you add the cheese and don't stop whisking until you take it off the heat.
How to Store Homemade Alfredo Sauce:
Refrigerate – Transfer to an airtight container and refrigerate within 2 hours of cooking. Use the sauce within 4 days.
Reheat the sauce over low heat when ready to use. It will be quite thick when cold but will loosen as it warms up. If needed, add a few tablespoons of cream to thin it out.
One cuisine that Jen really enjoys is Italian. Here are some more of her favorite Italian sauces.