This post may contain affiliate links. Read the full disclosure here.
This Easy Gochujang is a simple Korean chili paste that is perfect as a dip or used in other recipes. It's easy to whip up and tastes spicy with hints of garlic – it adds flavor and depth to sauces and stews.
This homemade Gochujang recipe is a mainstay of Korean cooking. It's a standard spicy Korean condiment recipe that is used in many sauces, soups and even as a dipping sauce.
Asian sauces are typically what I crave when I am looking for big, bold flavors. My spicy chicken marinade comes to mind, as does my peanut sauce, or my stir fry sauce . This Korean Gochujang sauce is actually an ingredient in the spicy chicken marinade, my udon sauce, and in my sweet chili sauce.
The term "umami" is becoming more popular and well-known these days. It means savory or complex, and is one of the taste sensations, along with bitter, salty, sweet and sour. This Gochujang sauce is loaded with umami. The miso and the soy sauce both add to the complex deliciousness of this sauce.
The resulting sauce has a bit of saltiness from the miso and the soy sauce, sweetness from the corn syrup, and spice from the red pepper. It's sweet, salty and spicy all at the same time, and bubbling over with umami deliciousness.
This sauce can be used as a marinade for chicken wings, pork or beef. It adds depth of flavor to many Asian sauces. And it can be used as a dipping sauce for dumplings, noodles or meats.
It's a versatile, flavorful condiment that you'll reach for time and time again!
---
Ingredients
This Korean Gochujang makes a delicious sweet and spicy sauce that you'll turn to time and time again. This recipe requires a few ingredients which are more likely to be found at your local Asian market or online. Some regular grocery stores now have larger Asian sections, so start by looking there first!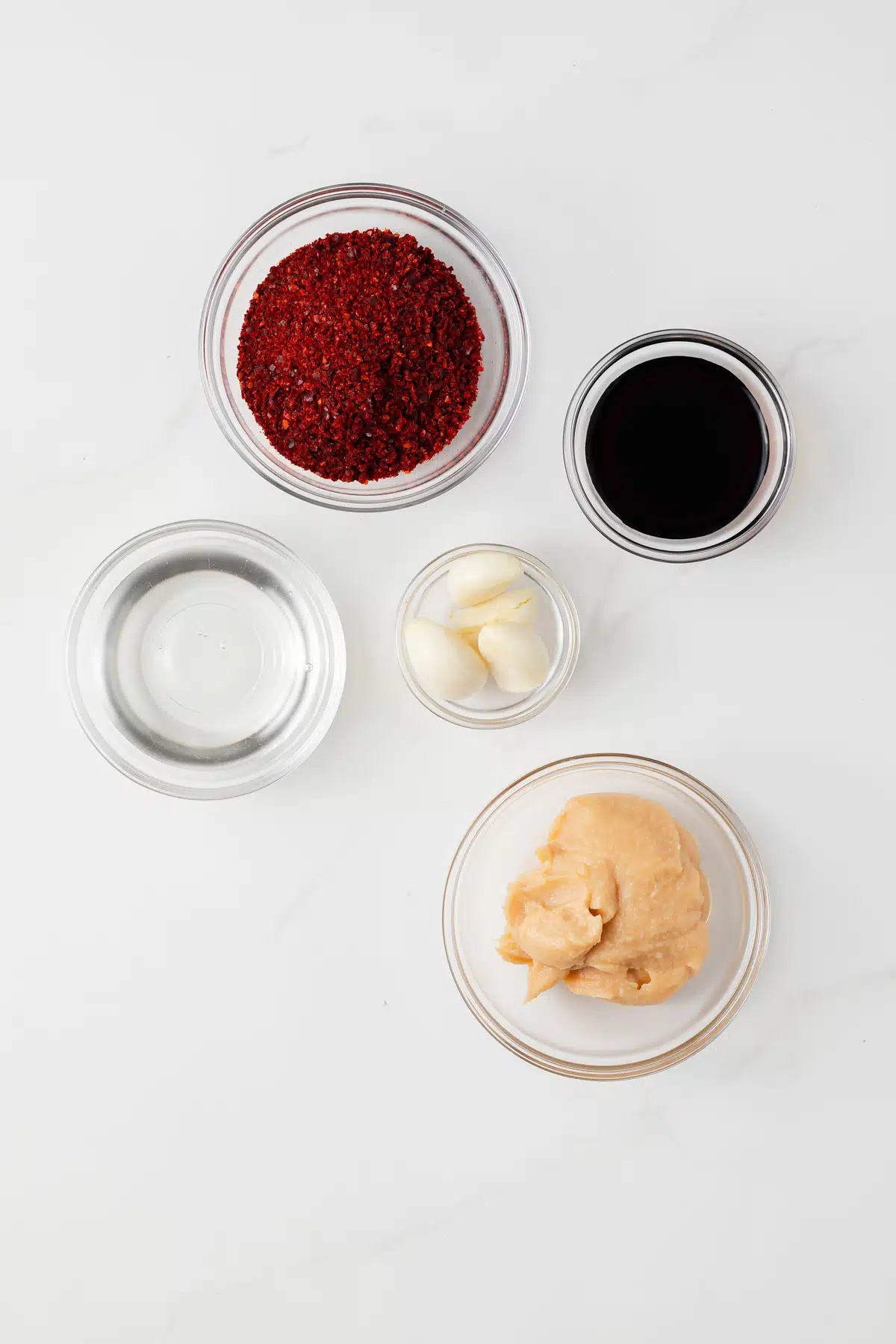 White miso paste – This is a paste made from glutinous rice and fermented soybeans. It sounds strange, but tastes great.
Light corn syrup – For sweetness and a little thickness.
Korean chili flakes – For hot pepper flavor.
Soy sauce – I always use low sodium.
Garlic – Fresh minced or pressed.
---
How to Make Korean Gochujang
This is another one of my sauces that require very little effort to make. It takes more time to measure and organize the ingredients than it does to make the sauce.
Be sure to check out the full recipe and ingredient list below
Add all ingredients to a food processor and blend until smooth.
Substitutions
Soy sauce – Use tamari (gluten free soy sauce) or coconut aminos if you have dietary restrictions.
White Miso – If you can only find or have red or yellow miso, you can use that in this sauce. White miso is a bit milder and a better fit for this recipe, but in a pinch you can use the others.
Korean Chili Flakes – Cayenne pepper, spicy chili powder or crushed red chilis can be used in its place.
Light Corn Syrup – Maple Syrup or even honey can be used in place of light corn syrup if you don't have any or prefer not to cook with it.
---
Variations
It's possible to adjust the spiciness of this Gochujang sauce by modifying the amount of pepper used. Adjust by adding a small amount at a time and tasting as you go along.
Storage
Store in the refrigerator for up to 2 weeks or in the freezer for up to 1 month.
---
Tips
Don't use Brown Miso in place of white miso – it has a very strong flavor and you will be disappointed.
Asian ingredients add so much flair and flavor to recipes. They are bold and spicy and delicious. Here are some of my favorites.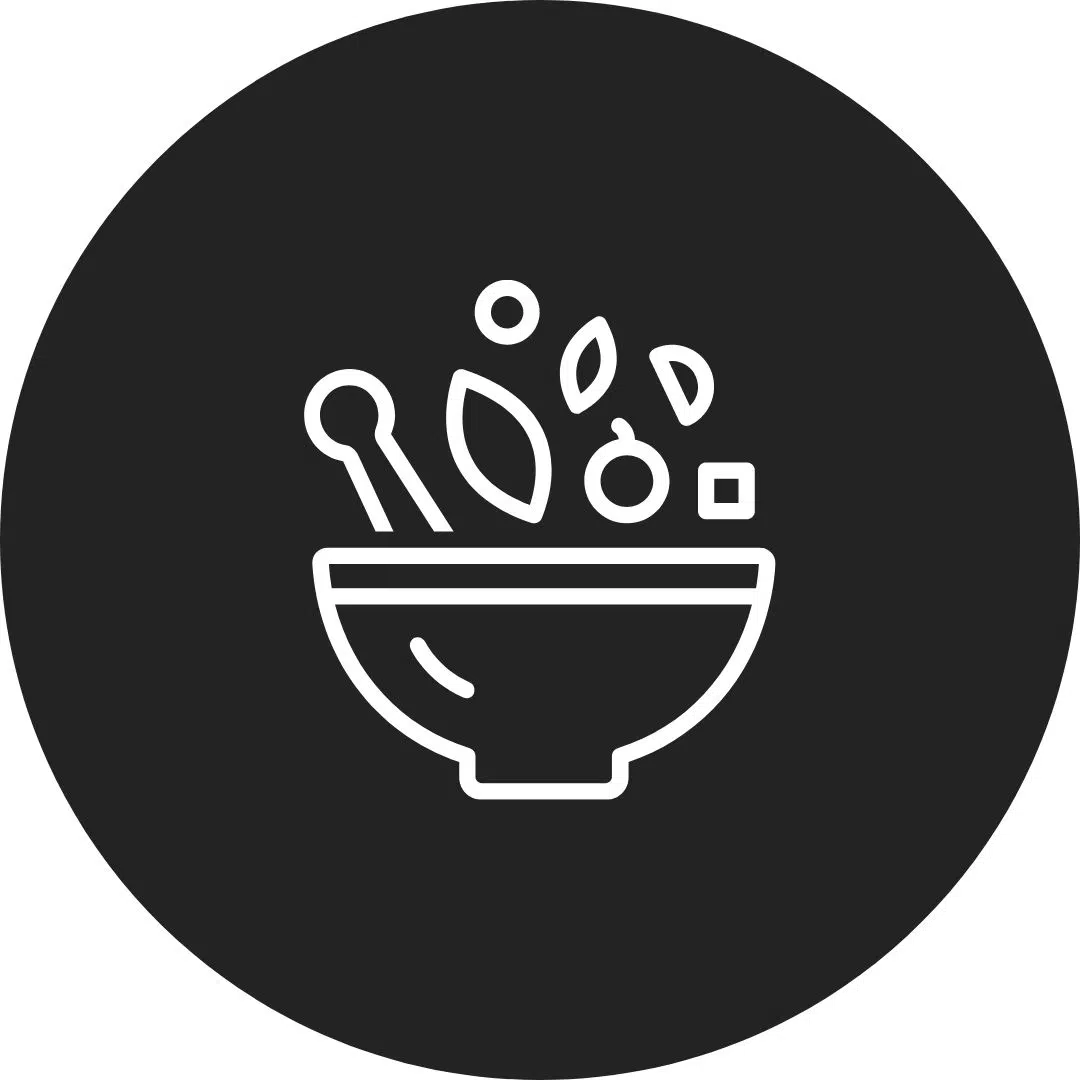 Printable Recipe