This post may contain affiliate links. Read the full disclosure here.
Homemade sweet chili sauce is an easy-to-make, versatile sauce that tastes way better than store-bought. It is delicious with spring rolls, egg rolls, coconut shrimp or other favorite Asian appetizers.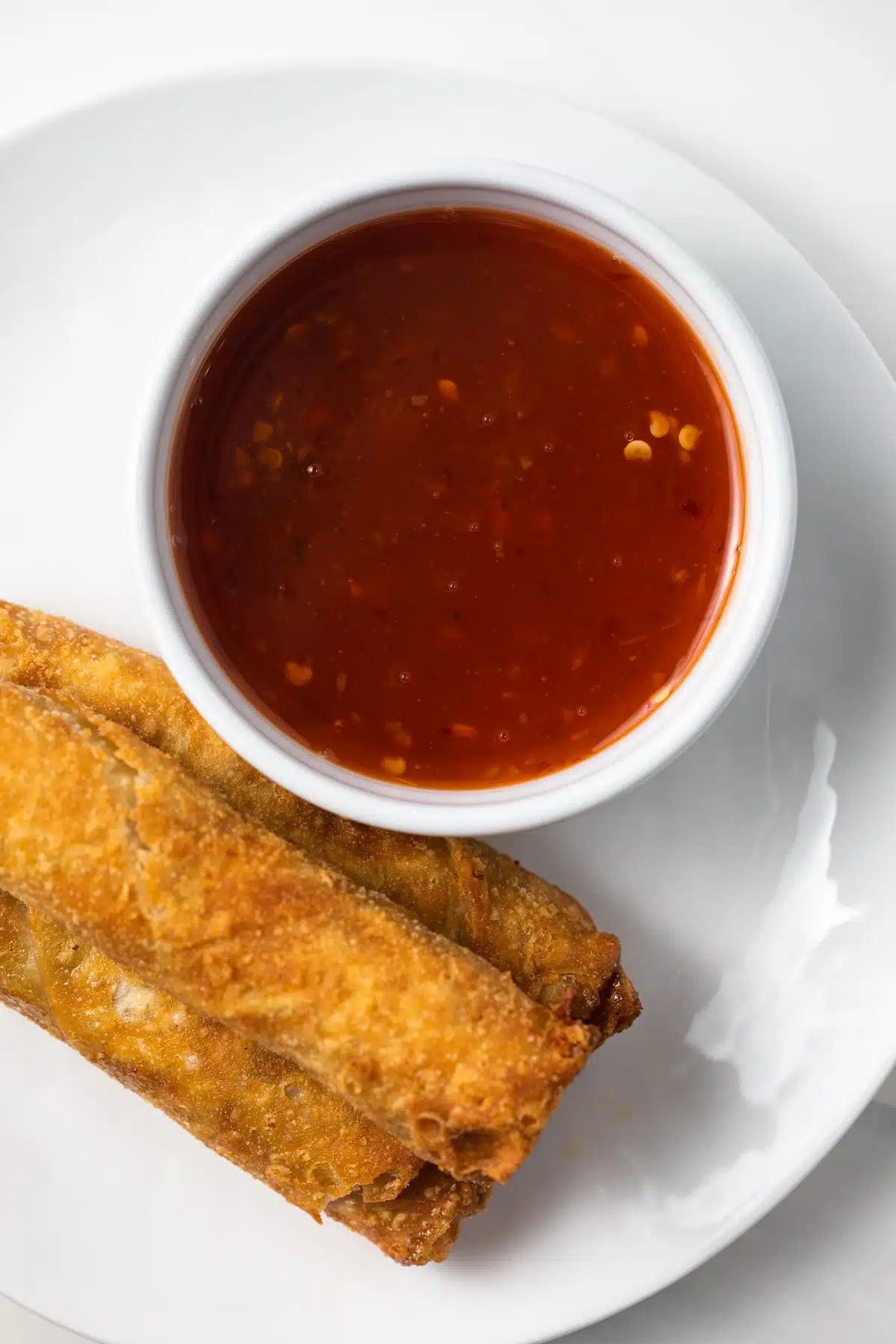 You all know how much of a fan I am of Asian food. The rich umami flavors throughout Asian recipes just speak to me. And it's not just about soy sauce – it's all of it.
While I love savory entrees like chicken and broccoli, udon noodles, and stir-fry using my versatile stir-fry sauce – I love Asian appetizers. I've written about this before. The Pu-Pu Platters of my youth still make my mouth water.
These sometimes flaming platters would arrive at the table piled with chicken wings, teriyaki skewers, egg rolls, dumplings, crab rangoon, and more. Just a little bit of everything – they were the appetizer sampler platter before those became popular.
The best thing about the Pu-Pu Platter in my humble opinion is the assortment of sauces that come with it. Sweet and sour sauce, dumpling sauce, and of course, this sweet chili sauce. A chicken wing or crab rangoon dipped in this sauce? Yes, please.
Sweet chili sauce is a sibling, or really more of a cousin, to sweet and sour sauce. Rather than being sour, this sauce is sweet and spicy. It's often served with chicken wings, crab rangoon, or spring rolls, but honestly it's delicious with any Asian appetizer.
The Sambal Oelek in this recipe really brings some distinctive heat. It's a chili paste made from crushed-up chili peppers and vinegar. Depending on the paste you may have more or less heat, so experiment with it and see what works for you. You should be easily able to find Sambal Oelek at the grocery store, but if not you can find it on Amazon or other online retailers.
The sweetness in this recipe obviously comes from the sugar. And again, this recipe is a guideline based on what I think the best proportion of ingredients is. If you like more or less sweetness, feel free to adjust the amount of sugar.
This sauce is so easy to make, and so much better than store-bought sweet chili sauce – with no preservatives! Make a batch every so often and store it in the fridge for easy access when you want it. You can also use it to make bang bang sauce! Enjoy!
---
Ingredients
This recipe for this homemade Asian dipping sauce requires only 5 easy to find ingredients.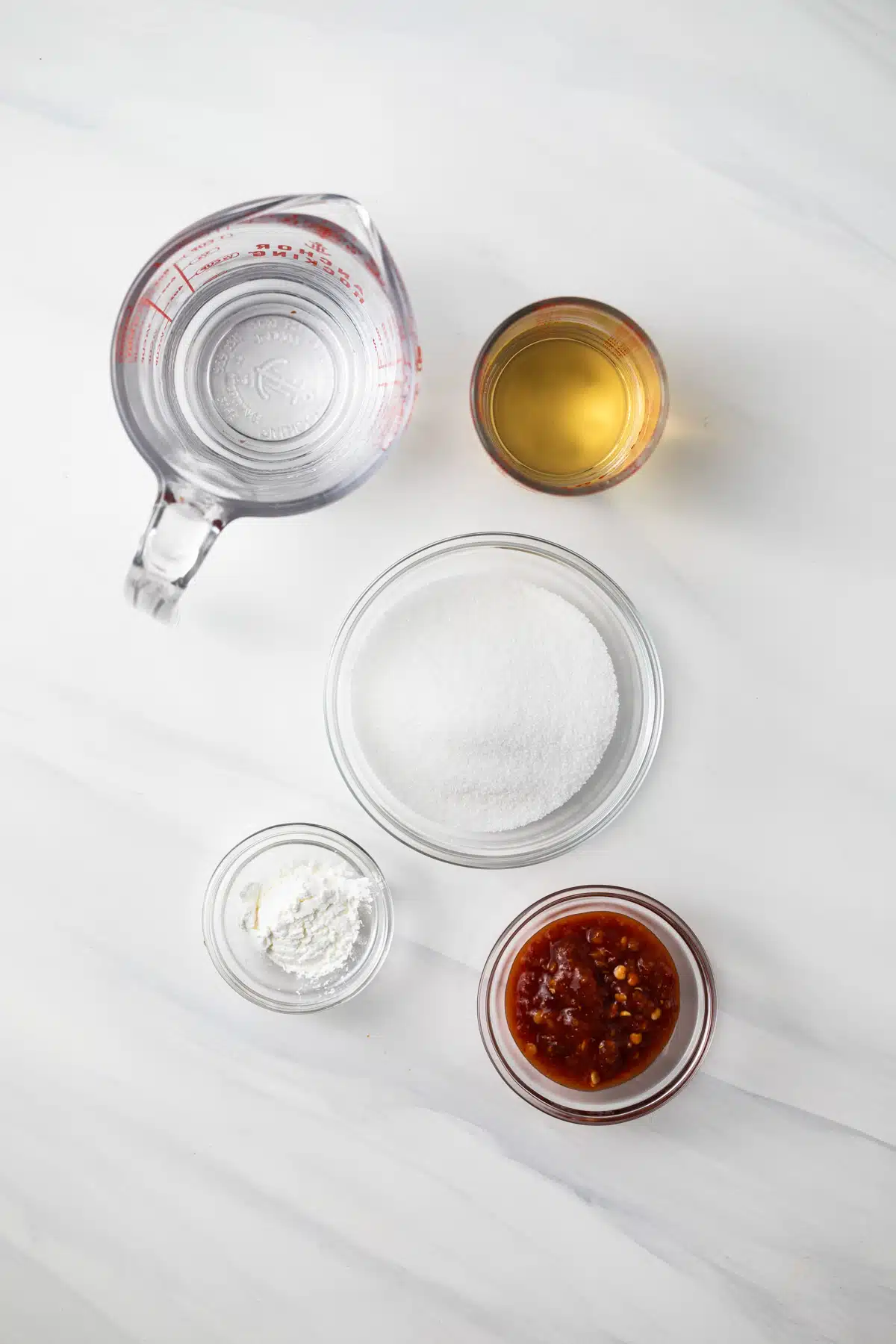 Rice vinegar – This has a slightly more mild flavor than regular white vinegar
Sugar – Granulated sugar is fine here, for sweetness.
Water – To thin the sauce.
Sambal oelek – A spicy chili paste that brings heat to this sauce. It's available in most grocery stores.
Cornstarch – To add glossy consistency to the sauce.
---
Instructions
I love my recipes which require nothing more than a stir or simmer. This is one of those recipes. It's yummy and easy – my favorite kind of recipe.
Be sure to check out the full recipe and ingredient list below
Add ingredients. Add the vinegar, sugar, water, sambal oelek, and cornstarch to a small saucepan.
Cook. Cook over medium heat, stirring until thickened, about 3 minutes
Enjoy! Cool completely and enjoy.
Substitutions
Vinegar – You can use white vinegar or white wine vinegar in place of the rice vinegar if you don't have it on hand.
Sambal Oelek – This spicy chili paste is now available in most grocery stores. But if you can't find it, use sriracha, gochujang, or crushed red chili flakes or chili peppers. It won't be an exact substitution, but any of these will add heat to the sauce.
---
Variations
Adjust the heat of the sauce by varying the amount of Sambal Oelek (or whatever you are using for spice).
Storage
Keep sauce stored in an airtight container in the refrigerator for up to 3 weeks.
---
Tips
Whenever I use cornstarch, I like to mix a bit of the cornstarch with the liquid separately to make a paste before adding it into the other ingredients. This smooths out the cornstarch and prevents lumps when added into the sauce.
This Thai sweet chili sauce recipe is one of my favorite Asian cuisine recipes. Here are some of my others: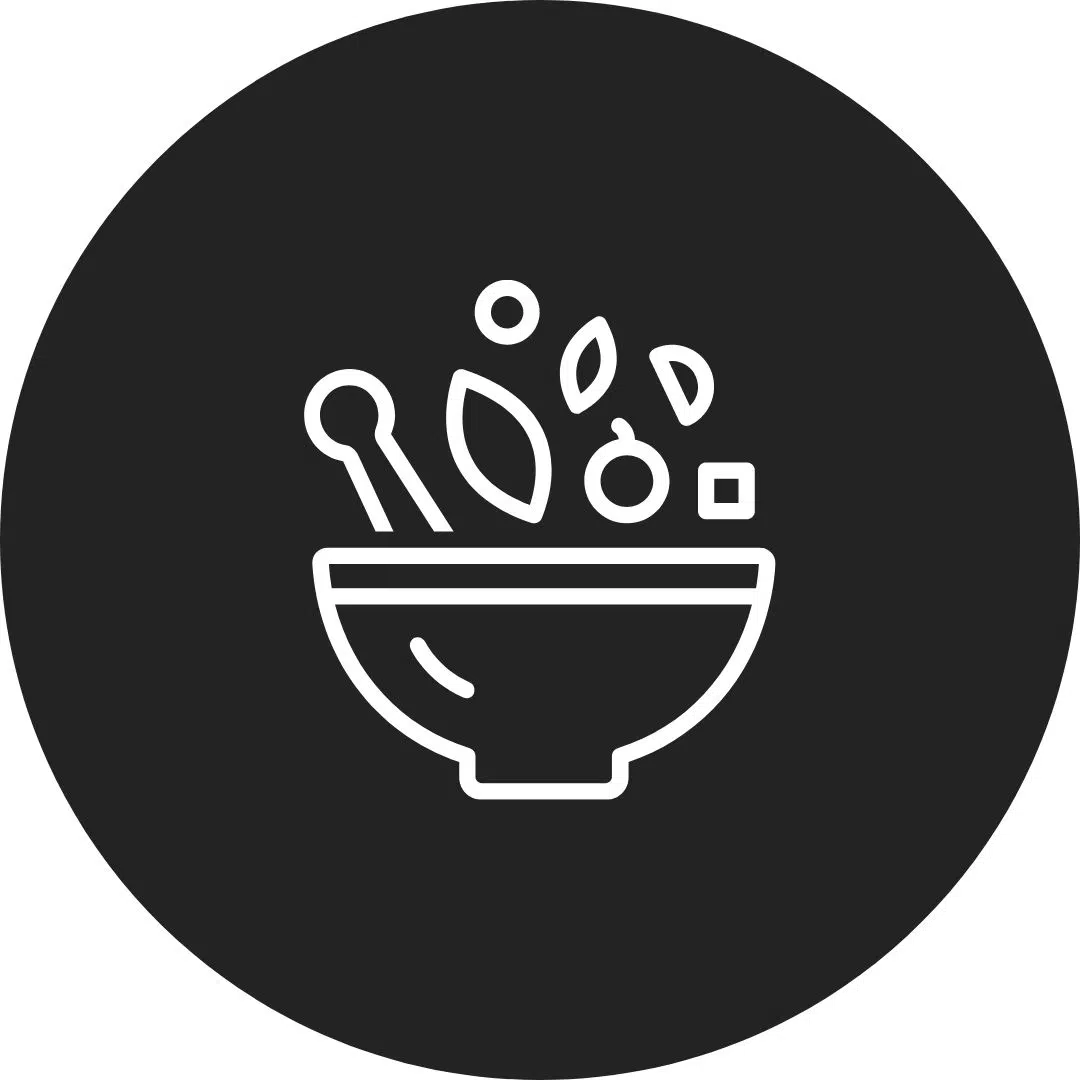 Printable Recipe