This post may contain affiliate links. Read the full disclosure here.
This smooth and creamy peanut butter sauce has a bit of a gingery kick. Use it as a drizzle, a dip or a full-blown sauce for protein or noodles. Never buy store-bought again.
I often joke that I would put this peanut sauce on anything – even pizza. So ok. That might be an exaggeration, but honestly, there are very few dishes that this peanut sauce recipe won't improve.
I love dipping sauces. Who else would start a blog called Sauce Fanatic?
Honestly, the french fry, carrot or green pepper is often just a vehicle for getting the delicious dipping sauce into my mouth!
My comeback sauce? So good. French fry sauce. Yes please. Homemade ranch? I can't get enough, and I particularly love sauces which double as a drizzle, dressing or dip.
So it is any surprise that this peanut butter sauce, which combines two of my favorite things – peanut butter and dips. I'm telling you, once you make this sauce and see how versatile it is, you'll be making this every week on regular rotation.
It's salty, sweet, tangy, creamy and best of all – has a delicious peanut butter flavor. As with my green goddess pesto, the possibilities with this sauce are endless.
Regular spaghetti becomes peanut noodles. Serve it as a dipping sauce with spring rolls – veggie or shrimp or stir fry. Drizzle it over chicken satay. Toss it with cooked ramen, cucumbers, shredded carrots, chopped cilantro and a squeeze of lime juice for a delicious noodle salad.
This sauce has a distinctive Asian flare thanks to the soy sauce and rice wine vinegar. It is creamy and delicious and goes well as an accompaniment to most of your favorite Asian dishes from pad thai to chicken teriyaki.
The creamy salty peanut goodness will add a bit of depth to anything you serve, and you can modify it to suit your preferences.
Modify the spiciness of the sauce by using crushed red pepper or adding a bit more chili garlic sauce. Up the sweetness by adding a little sugar. Use your favorite peanut butter, and make it gluten free by using tamari.
Give this a try, you'll love it however you make it!
---
Ingredients
These simple pantry ingredients come together to create a flavorful and tangy creamy peanut butter sauce that is pretty irresistible.
Peanut butter – Creamy peanut butter works best.
Soy sauce – I use low sodium. Adds depth of flavor.
Rice vinegar – This adds a bit of a tang.
Sugar – For sweetness. Use white or brown sugar.
Chili garlic sauce – You can find this in most grocery stores.
Garlic cloves – Fresh garlic, pressed or grated.
Ginger root – Fresh ginger, grated.
Water – To smooth out the sauce.
---
Instructions
This super easy creamy peanut butter sauce comes together with a quick turn of the whisk or pulse of the blender.
In a medium bowl, whisk all ingredients other than water (peanut butter, soy sauce, rice vinegar, sugar, chili sauce, garlic, and ginger) together.
Slowly whisk in enough water to desired consistency.
Substitutions
Peanut butter – You can use almond butter (or other nut butter) if you have to be aware of peanut allergies.
Soy sauce: Use tamari or coconut aminos in place of soy sauce
Rice Wine Vinegar – Rice wine vinegar has a mild vinegar tang, so it's great for this sauce. If you can't find it you can use a white wine or other white vinegar in it's place.
Sugar – You can use a bit of maple syrup if you are avoiding sugars.
Chili Garlic Sauce – If you can't find this or don't have it on hand, don't despair. You can skip it totally or add a ¼ teaspoon of crushed red pepper.
---
Variations
You can modify the spice of this but adjusting the amount of chili garlic sauce or by adding crushed red pepper flakes.
If you need to be aware of peanut allergies, you can make this same sauce with almond or cashew butter. I personally love the peanut flavor of this sauce, but the others work pretty darn well too.
If you have toasted sesame oil at home, I wouldn't be opposed to you adding a touch of it to the sauce. Just be judicious though, sesame oil has an overpowering flavor, and while delicious, it can quickly be too much.
Whisking this works well – but it will have a little texture from the garlic and ginger. If you want it totally smooth, you can mix this in your blender.
Storage
Store this for up to a week in the fridge. This doesn't freeze well.
---
Tips
I like to use commercial peanut butter for this sauce, it blends more easily and is smoother. But I look for ones with just peanuts and salt, no added sugars, for a richer more peanutty flavor.
Other sauces so you can dip, drizzle or smother to your heart's delight.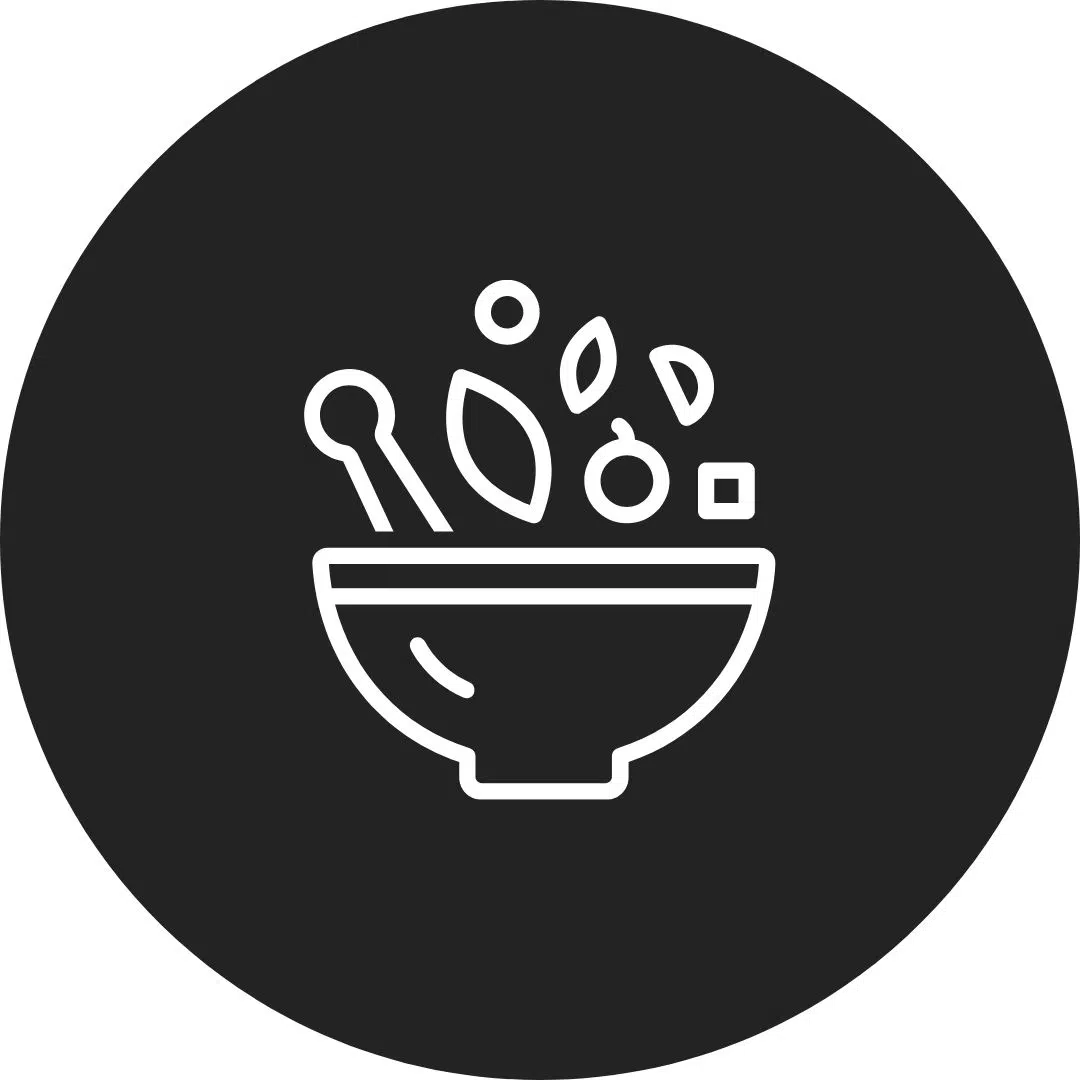 Printable Recipe