This post may contain affiliate links. Read the full disclosure here.
Garlic cream sauce is the perfect weeknight sauce. It's decadent, flavorful and ready in less than 20 minutes. This creamy garlic white sauce uses just a handful of ingredients for a tasty sauce recipe you'll want to use on everything!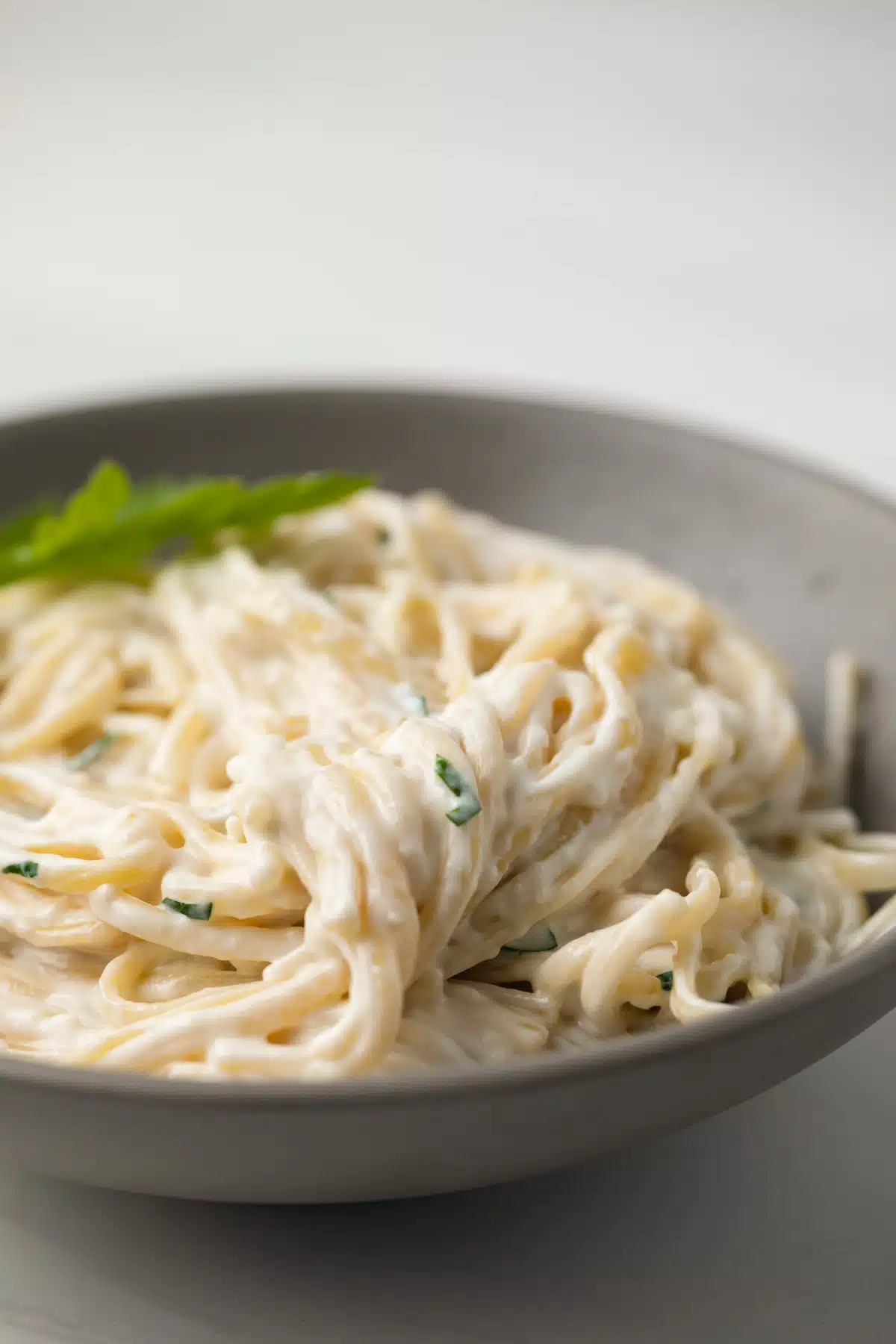 This garlic cream sauce is a true family favorite. It appeals to even the pickiest young eaters. Even better, it can be made quickly and easily with just a small handful of readily available ingredients.
I am not a low carb, keto kind of girl. I crave the bite of a perfectly al dente cooked piece of pasta smothered in creamy Alfredo sauce. This garlic cream sauce has a little more garlic and the addition of fresh parsley to distinguish it from classic Alfredo.
For a slightly brighter, lighter flavor, try this lemon pepper garlic cream sauce.
Whether Alfredo, this garlic cream sauce or lemon pepper garlic cream sauce – they all add elegance, decadence and deliciousness to pasta, grilled chicken or sauteed shrimp. Honestly, this sauce has so much flavor you'll want to put it on everything!
I love serving this as-is, by itself, over pasta, with a lightly dressed mixed green salad on the side.
For a vegetarian meal, toss it with cooked vegetables (I love this with green beans, shelled peas and sliced zucchini) for a bright and flavorful pasta primavera.
And can we talk about pasta shapes for a moment? Cavatappi, which are the corkscrew pasta shapes as seen in these pictures, really is my favorite pasta for this sauce. Something about the way the ridges and the curves hold onto the pasta sauce – it's so good.
If you don't have cavatappi, other pastas I love with creamy sauces are rigatoni (short, thick tubes), fettucine (thick ribbons), and shells.
Whatever your favorite pasta is, you're sure to enjoy it even more once it is covered in this luscious garlic cream sauce.
---
Ingredients
This decadent creamy pasta sauce is made with ingredients you likely have in your house right this minute.
Butter – Salted butter! Yes. I said it – I know I always call for unsalted butter but salted butter here in this sauce really does it.
Garlic Cloves – Use fresh peeled garlic here, I don't love cooking with the pre-minced garlic in a jar.
All purpose flour – Just a bit, for thickening the sauce.
Half and half – I know you want to use milk or a milk alternative – please don't. This is so much better with the real deal.
Parmesan cheese – Just a little bit, for decadent flavor. Fresh grated – grate your own or buy grated cheese in the dairy section – not the pasta aisle!
Parsley – A little more than just for garnish.
Seasoning – Salt and pepper to taste.
---
How to Make Garlic Cream Sauce
This creamy sauce is made quickly and easily on the stovetop.
Saute the garlic. Melt the butter in a large skillet over medium heat and add the garlic. Saute until fragrant, about 30 seconds
Make a roux. Add the flour, and cook stirring constantly for about 1 minute, until lightly browned.
Add the cream. Gradually whisk in the half and half then season with salt and pepper to taste.
Add the cheese. Stir in the Parmesan and parsley, then remove from heat.
Substitutions
Half and Half – This sauce can be made with heavy cream if you don't have half and half, but whole milk will make it thinner and less decadent.
Garlic – It won't be garlic cream sauce, but if your garlic has gone bad on you, you could use finely chopped shallot in its place.
---
Variations
For a brighter sauce, try my lemon pepper garlic cream sauce. It has a bit of lemon and a bit of pepper and is a delicious variation of this sauce.
Storage
This sauce should be served immediately after cooking. It really won't keep well.
---
Tips
Serve immediately for best results. It will thicken further off heat.
Be careful not to overcook the garlic – it burns quickly and will throw the flavor off.
Gravies, sauces… whatever you choose to call them – add so much flavor to your favorite protein. Here are some of my favorites.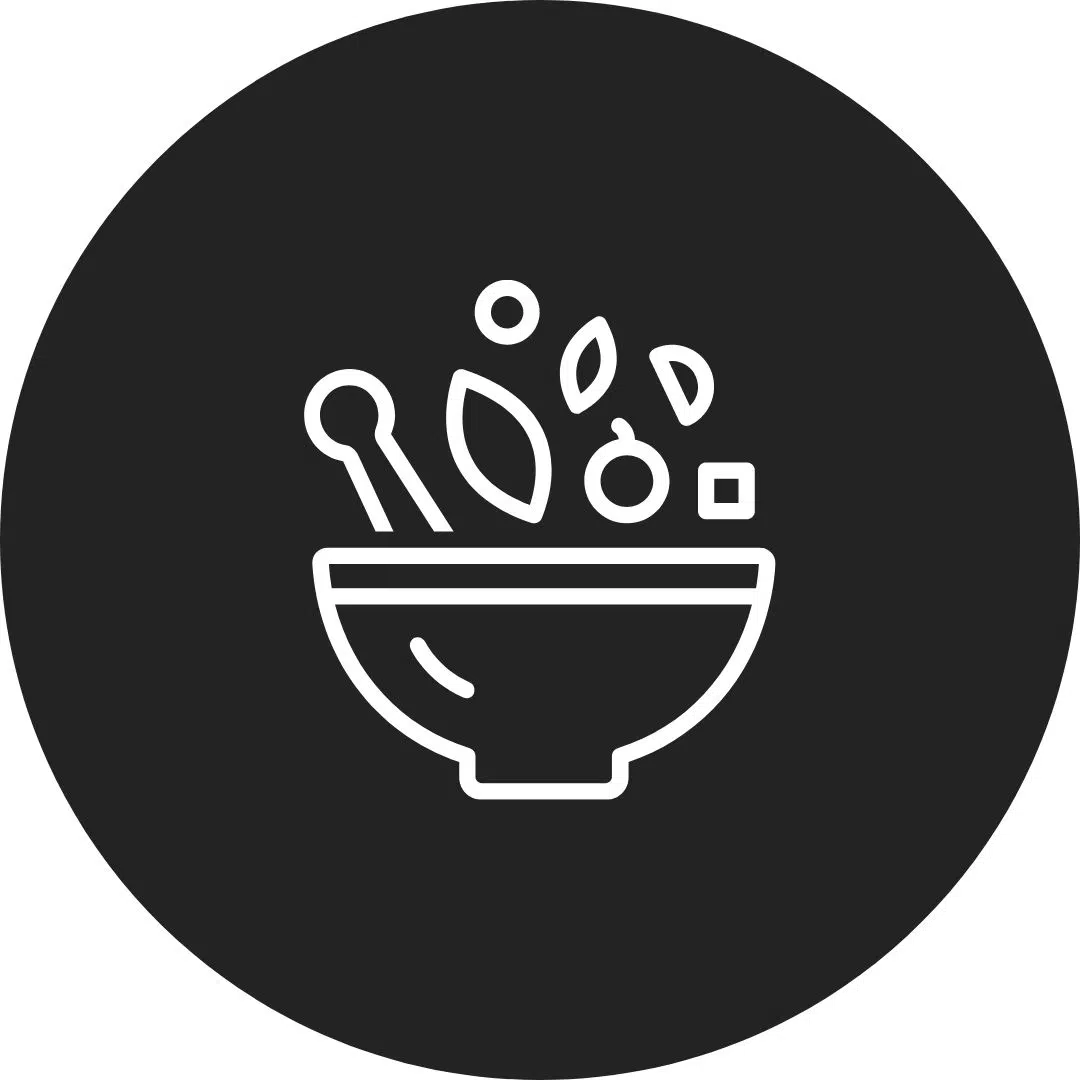 Printable Recipe