Lemon Pepper Garlic Cream Sauce
This post may contain affiliate links. Read the full disclosure here.
This creamy, dreamy lemon pepper garlic sauce is rich and creamy but lightened up with a burst of fresh squeezed lemon. This easy pasta sauce is bright and creamy, and comes together in under 10 minutes. It's a perfect weeknight dinner.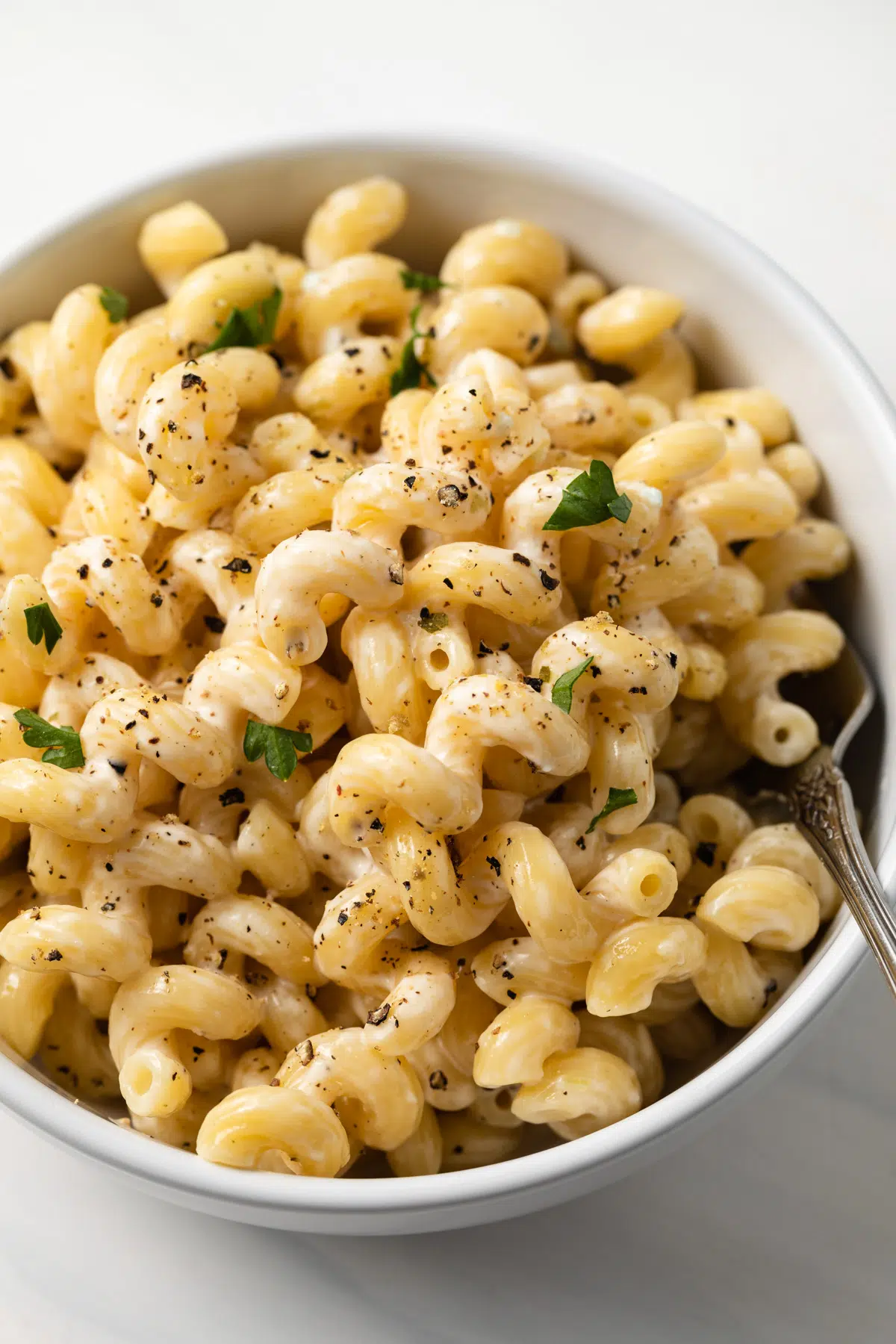 I didn't start a cooking blog called "Sauce Fanatic" for nothing. I love sauces – of all kinds. But pasta dishes to me are the ultimate comfort food. In the summer, I love to make my easy creamy pesto with fresh basil from the garden. And if you haven't tried my pink sauce, run, don't walk, to the farm stand for the ingredients.
And while I crave the bite of a perfectly al dente cooked piece of pasta smothered in creamy alfredo sauce or garlic cream sauce, sometimes it can feel a bit heavy, especially in the summer.
That's where this delicious cream lemon pasta sauce comes in. It's rich and creamy, but bursting with flavor from fresh garlic and lemon juice. I don't really understand it myself but somehow the lemon lightens the whole recipe and tricks your brain into thinking you're enjoying a light, bright pasta.
This pasta sauce is an alfredo 2.0, with standards ingredients – garlic, cream, and parmesan cheese, and a surprise burst of citrus from the lemon juice. Just don't mix the lemon juice with the cream ahead of time – you'll find yourself well on your way to making buttermilk. Also delicious, but something entirely different.
I love serving this as-is, by itself, over pasta, with a lightly dressed mixed green salad on the side. You can also serve it topped with grilled shrimp or grilled chicken to add protein for a slightly heartier meal.
For a vegetarian meal, toss it with cooked vegetables (I love this with green beans, shelled peas and sliced zucchini) for a bright and flavorful pasta primavera.
And can we talk about pasta shapes for a moment? Cavatappi, which are the corkscrew pasta shapes as seen in these pictures, really is my favorite pasta for this sauce. Something about the way the ridges and the curves hold onto the pasta sauce – it's so good.
If you don't have cavatappi, other pastas I love with creamy sauces are rigatoni (short, thick tubes), fettucine (thick ribbons), and shells.
Whatever your favorite pasta is, you're sure to enjoy it even more once it is covered in this luscious lemony pasta sauce.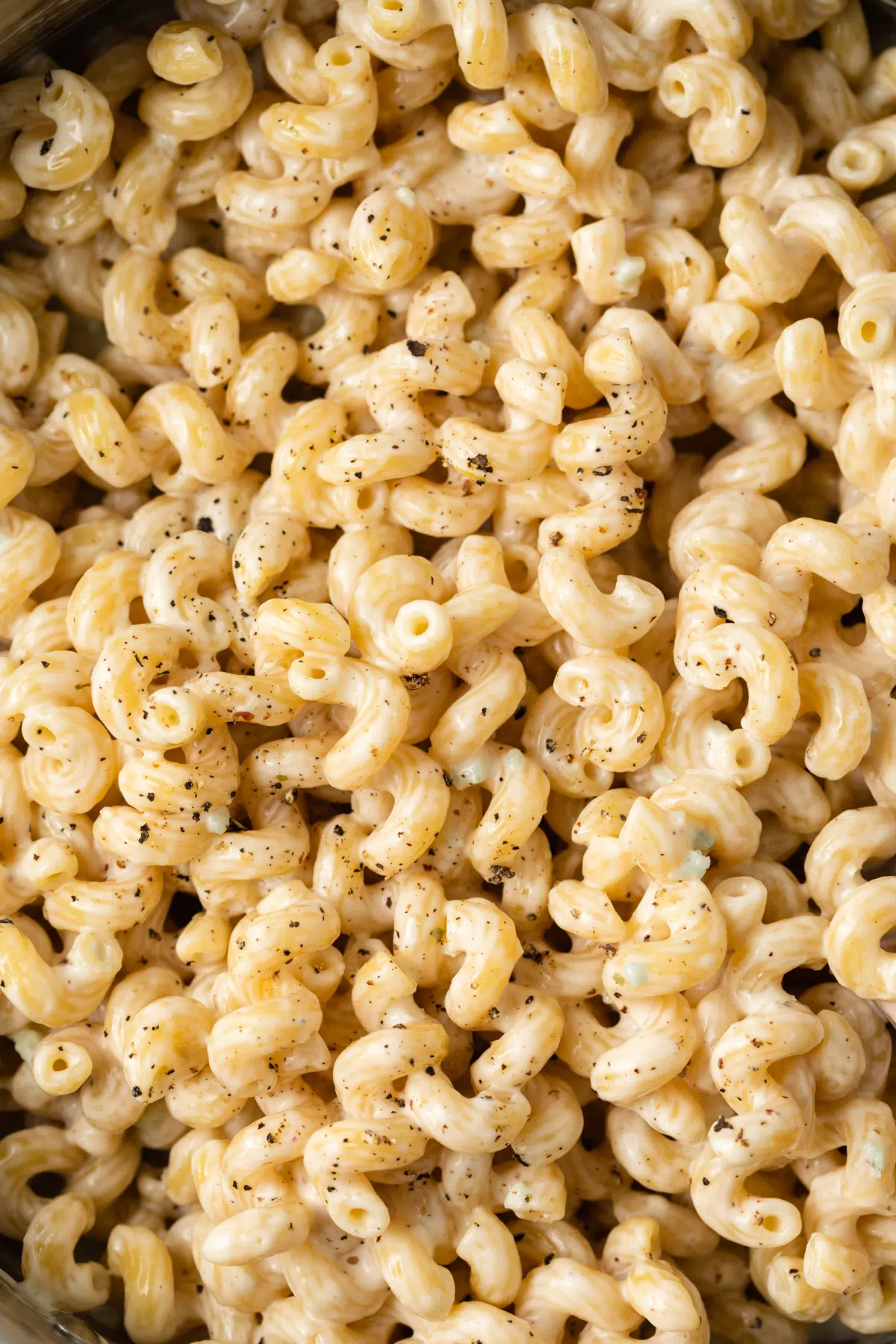 This recipe can be made with ingredients you likely have in your refrigerator right this moment.
How to Make Lemon Pepper Garlic Cream Sauce
This is a simple recipe that comes together in less than 10 minutes. It satisfies your cravings faster than take out!
Melt the butter in a large skillet over medium heat.
Add the garlic and saute until fragrant, about 30 seconds
Stir in the cream and lemon juice.
Bring to a simmer and cook for 5 minutes until the sauce is thick enough to coat the back of a spoon.
Remove from the heat and stir in the grated Parmesan cheese.
Season with salt and freshly cracked black pepper to taste.
Immediate toss with freshly cooked pasta.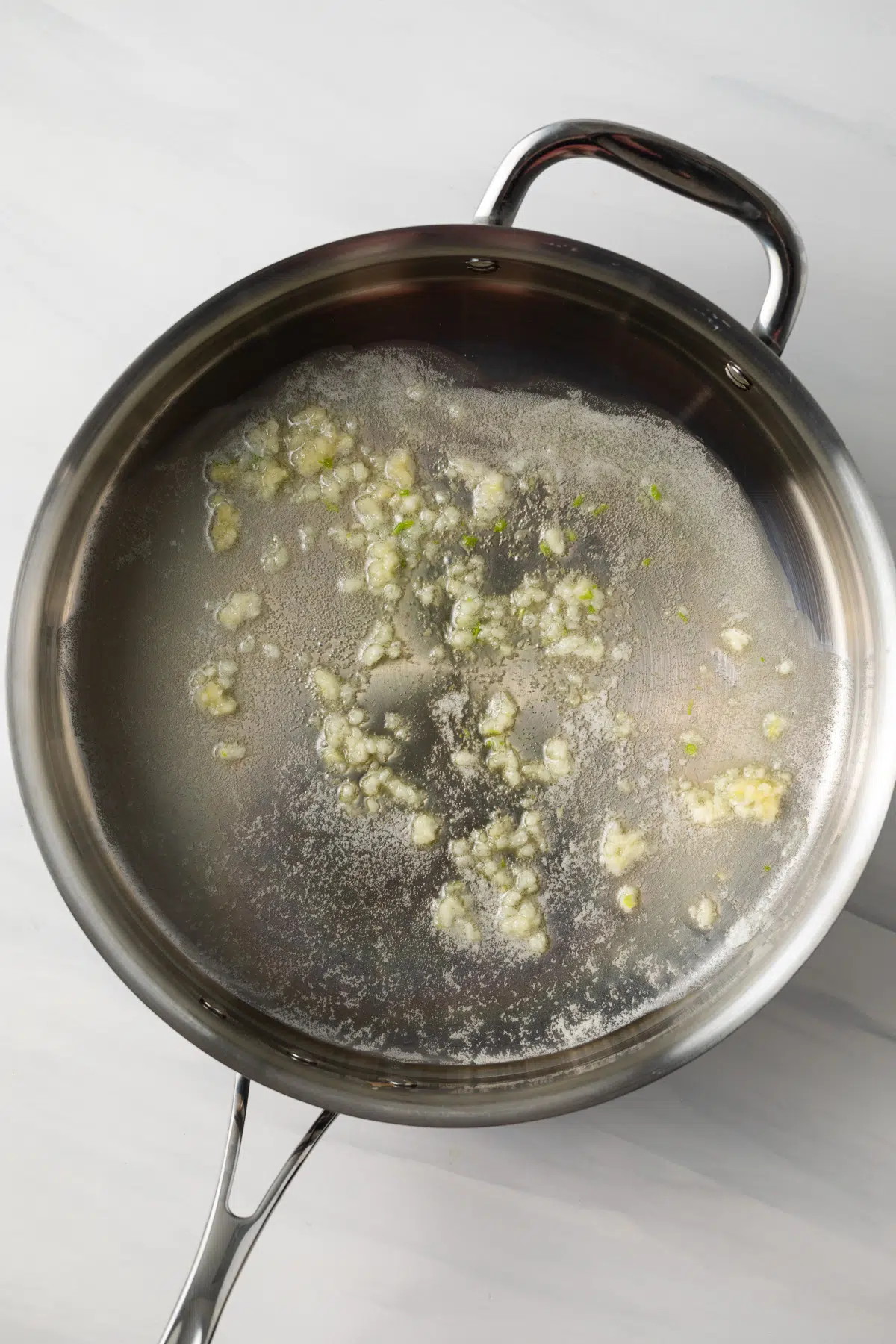 Parmesan cheese – you can omit the parmesan cheese if you would prefer.
There are plenty of ways to jazz up this sauce, even though it is delicious as is.
More lemon – Add more lemon juice or add a teaspoon of grated lemon zest for more lemon flavor.
Primavera – Blanch a half cup of shelled peas, green beans and saute a small sliced zucchini and add to the pasta and sauce mixture. Toss together and season to taste.
Lemon Dill Salmon – Add a teaspoon of chopped fresh dill to the sauce, and serve the pasta with a piece of grilled wild salmon. So yummy!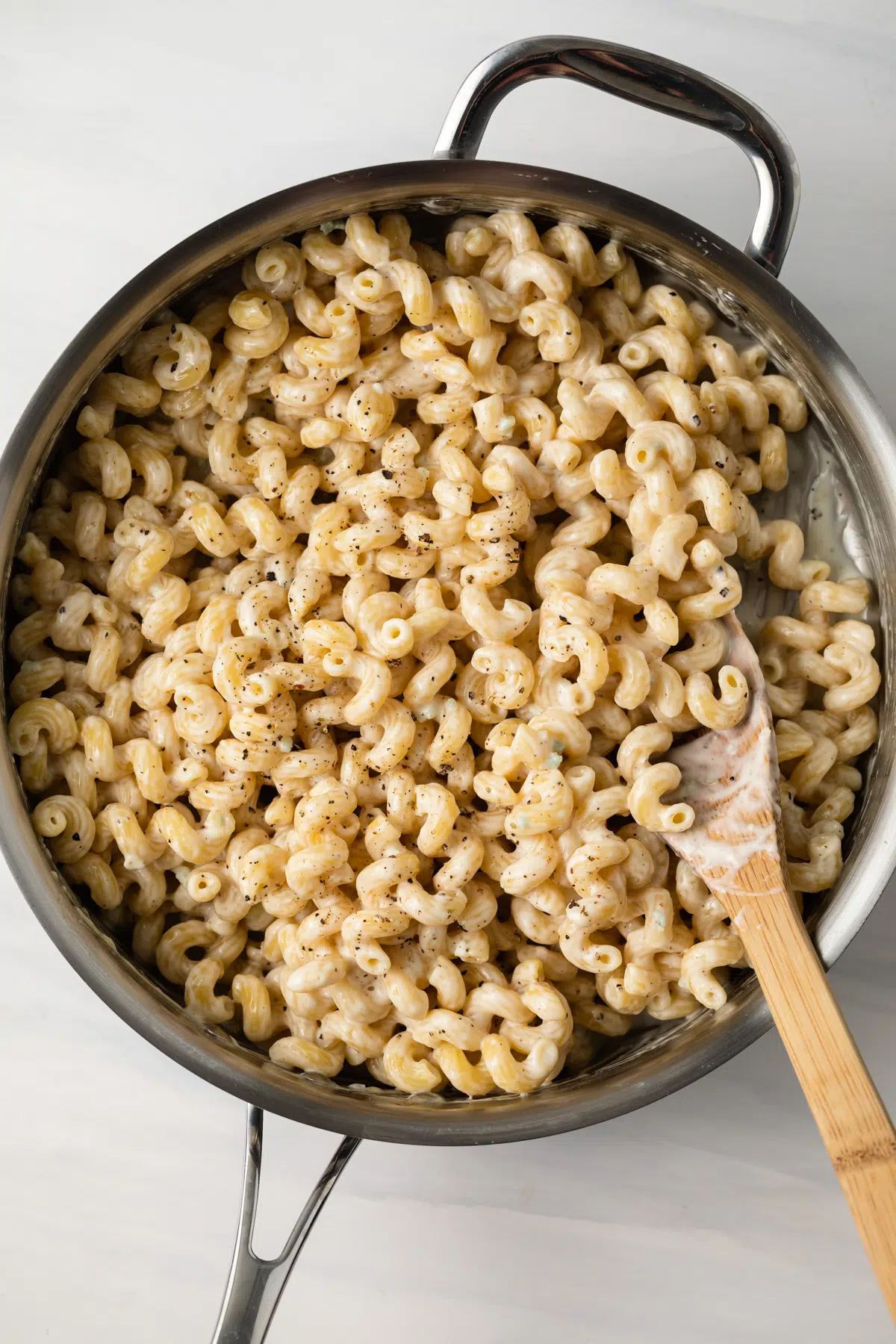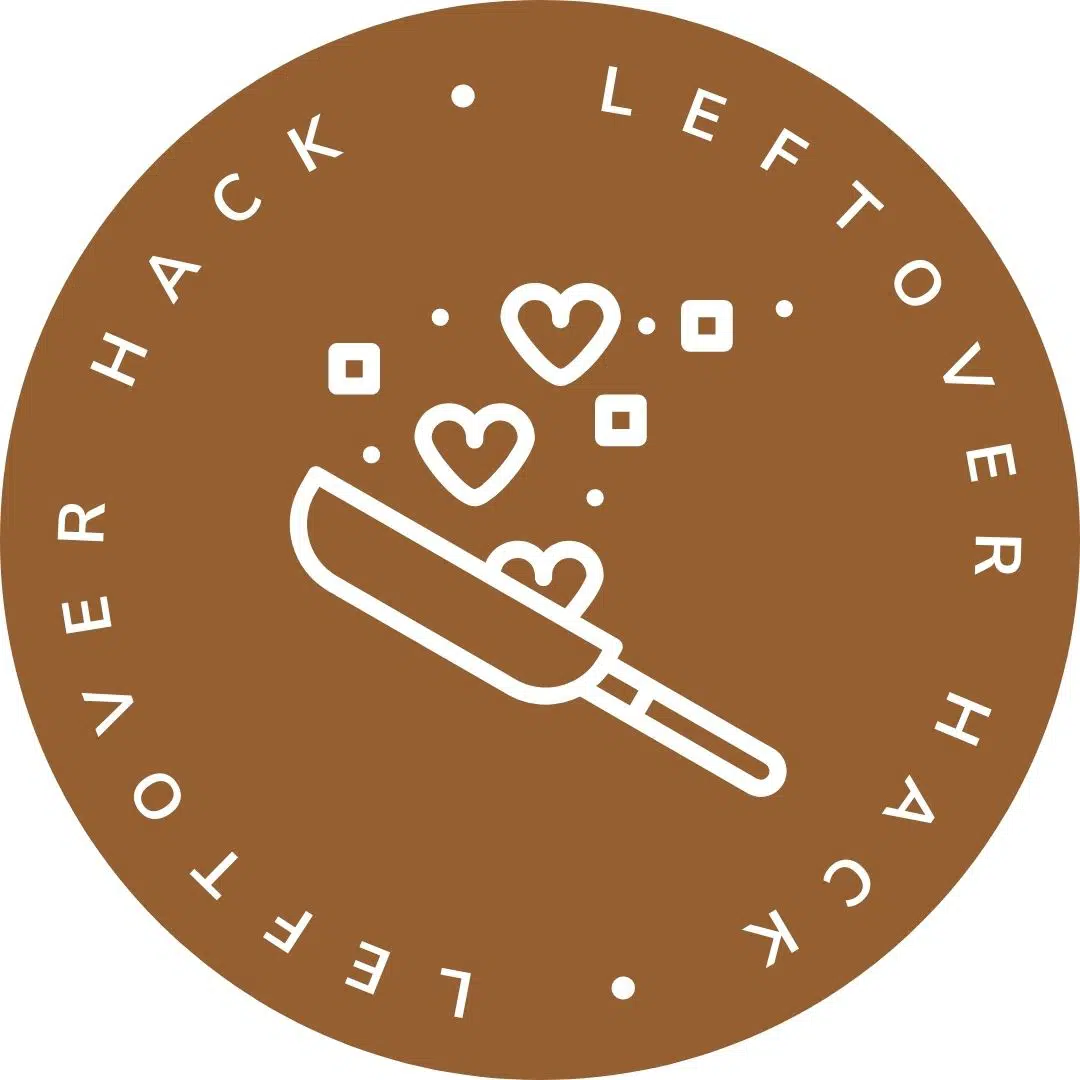 Storage
This sauce can be made up to 2 days in advance and kept in an airtight container in the refrigerator. Reheat over low heat.
I do not recommend freezing this sauce.
I can't stress this enough – please don't mix the lemon juice and the cream until they are being cooked together. The acid from the lemon juice will react with the dairy and you'll end up with curdled cream or buttermilk.
I have so many other pasta sauce recipes to share with you. What one is your favorite?