This post may contain affiliate links. Read the full disclosure here.
This recipe for homemade chili sauce is tangy and sophisticated. Ketchup with a kick. It's both a condiment and a sauce – and equally as delicious on a hamburger as it is as a dipping sauce for shrimp. Once you learn how to make this quick and easy sauce, you'll never go with store bought again!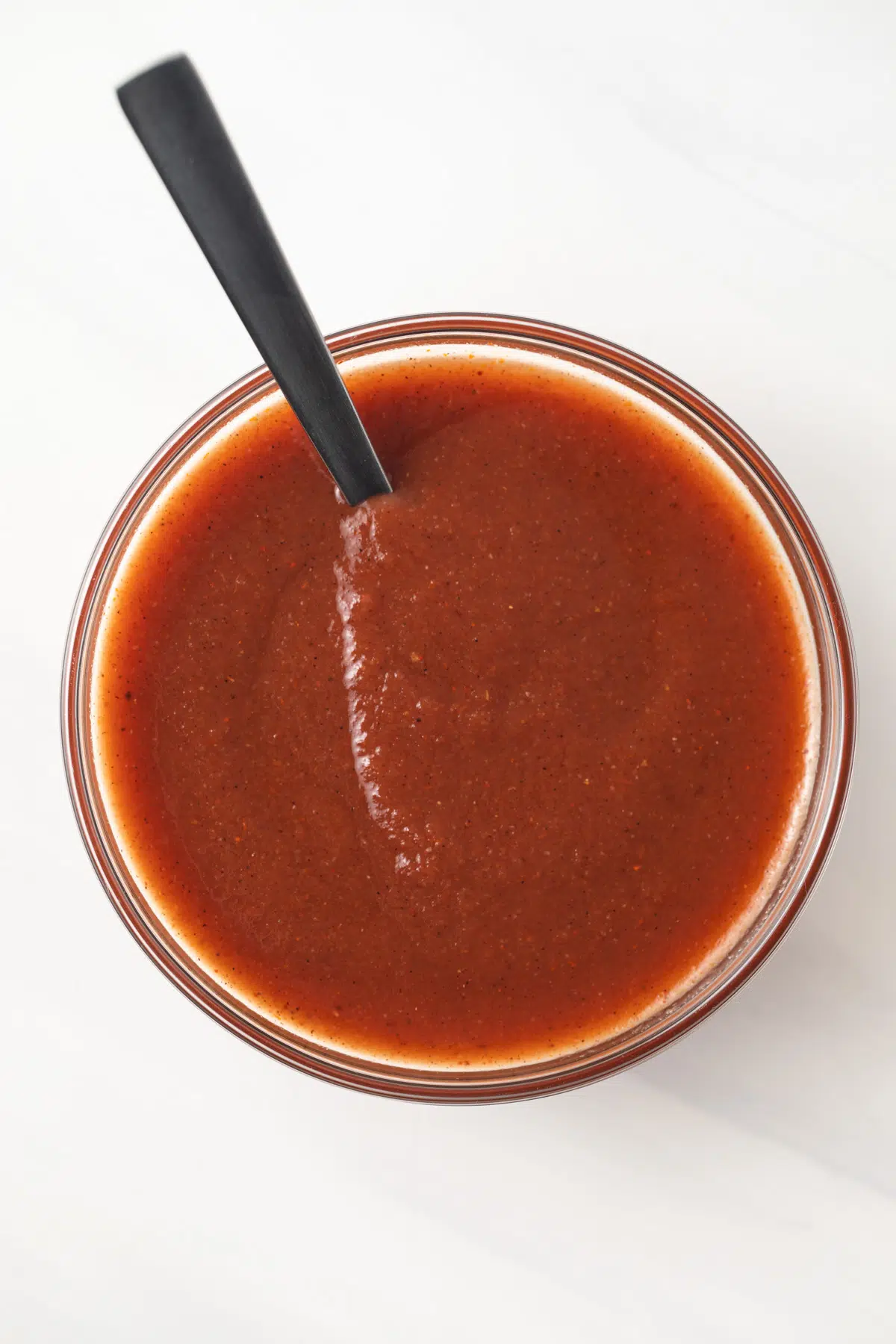 Chili sauce is a close relative – maybe a step-sibling – of ketchup. It's a little more tangy, and a little more elegant bringing its own unique flavor.
This homemade tangy sauce is easy to make and comes together quickly – in under 15 minutes. You'll love the sweet and tangy flavor and will find you'll turn to it as a sauce and as an ingredient.
This homemade version of chili sauce is great as a tangy condiment for burger or hot dogs. It's also great as a dipping sauce for homemade chicken tenders. But I love it most served with cocktail shrimp. Sometimes when I serve it with shrimp I like to give it a little extra kick with a bit of prepared horseradish, but honestly, it is delicious as it is.
Do you love sweet and sour cocktail meatballs? Here's an insanely easy recipe (not that my Swedish meatball sauce isn't delicious and worth a try!). Mix a full recipe of this chili sauce (the equivalent of a bottle of chili sauce) with a jar of peach jam, pour it over a bag of frozen meatballs you've emptied into the slow cooker and cook on low. In a matter of hours you'll have delicious tangy cocktail meatballs which everyone will be begging you for the recipe.
You can also use this chili sauce recipe in place of ketchup for a glaze on your favorite meatloaf recipe. This homemade chili sauce is much like ketchup – but it has a bit of zing and zip from the spices and the vinegar. I personally love the flavor it gives to meatloaf.
The sauce gets sweetness from brown sugar, zip from white vinegar and a burst of flavor from chili, onion, garlic powders and a bit of allspice. These are likely all ingredients you have on hand as it is – no need to run to the grocery store!
If you are looking for other condiments that also can be dipping sauces, try my homemade chipotle sauce or my avocado crema. Both these sauces are as great on sandwiches or tacos as they are served as a dipping sauce. You'll be glad you made them!
How to Make Chili Sauce
Some of my favorite sauces are just dump and mix sauces. Others are more complicated. Thankfully this is one of the quick and easy mix it and be done with it recipes. Once you see how easy it is, you'll never buy store bought again!
Instructions
Stir the tomato sauce, brown sugar, vinegar, chili powder, onion powder, garlic powder and allspice together in a mixing bowl until thoroughly blended.
Pour into an airtight container, and refrigerate until ready to use.
Brown sugar: Regular granulated sugar can be used instead.
White vinegar: Apple cider vinegar or red wine vinegar can be used.
Spicy – To make this chili sauce spicier, add more chili powder or add red pepper flakes.
Cocktail sauce – If you prefer even more zing, add a ¼ to ½ teaspoon of prepared horseradish to the chili sauce.
Smoked paprika – This will add a little extra smokey flavor. About ¼ teaspoon is all you need.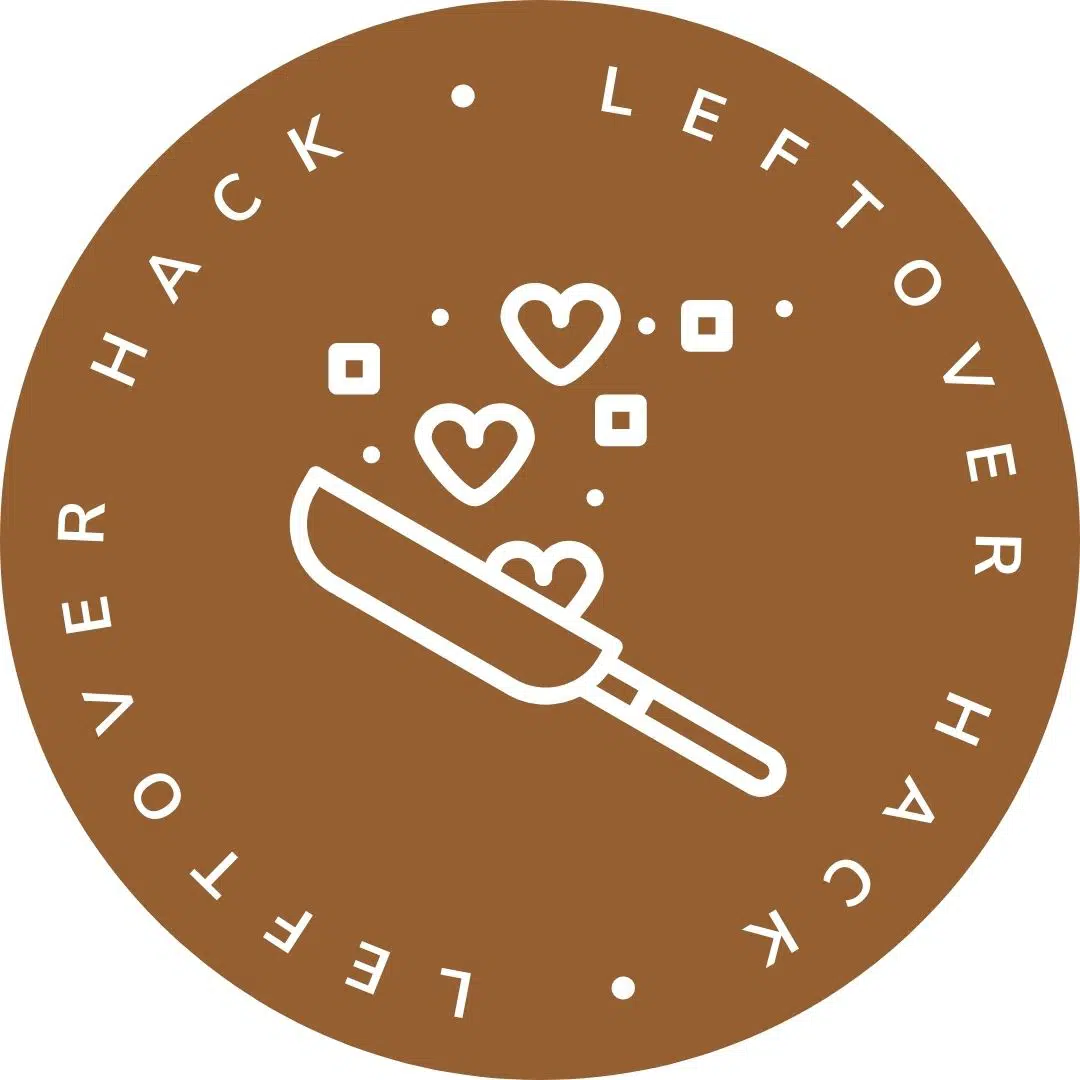 Storage
Store in a jar in the refrigerator for up to 1 week.
Or freeze for up to 3 months. When ready to use, thaw in the refrigerator overnight.
This website isn't called sauce fanatic for nothing. I'm crazy about sauces – and I always think homemade tastes way better than store-bought. Once you taste how fresh and delicious these sauces are, you'll become a sauce fanatic too.