This post may contain affiliate links. Read the full disclosure here.
Homemade remoulade sauce is a tart, spicy and creamy sauce. It's a delicious dipping sauce for fried fish or veggies. With a bit of zest and zip, remoulade sauce brings a taste of Louisiana to your dinner table.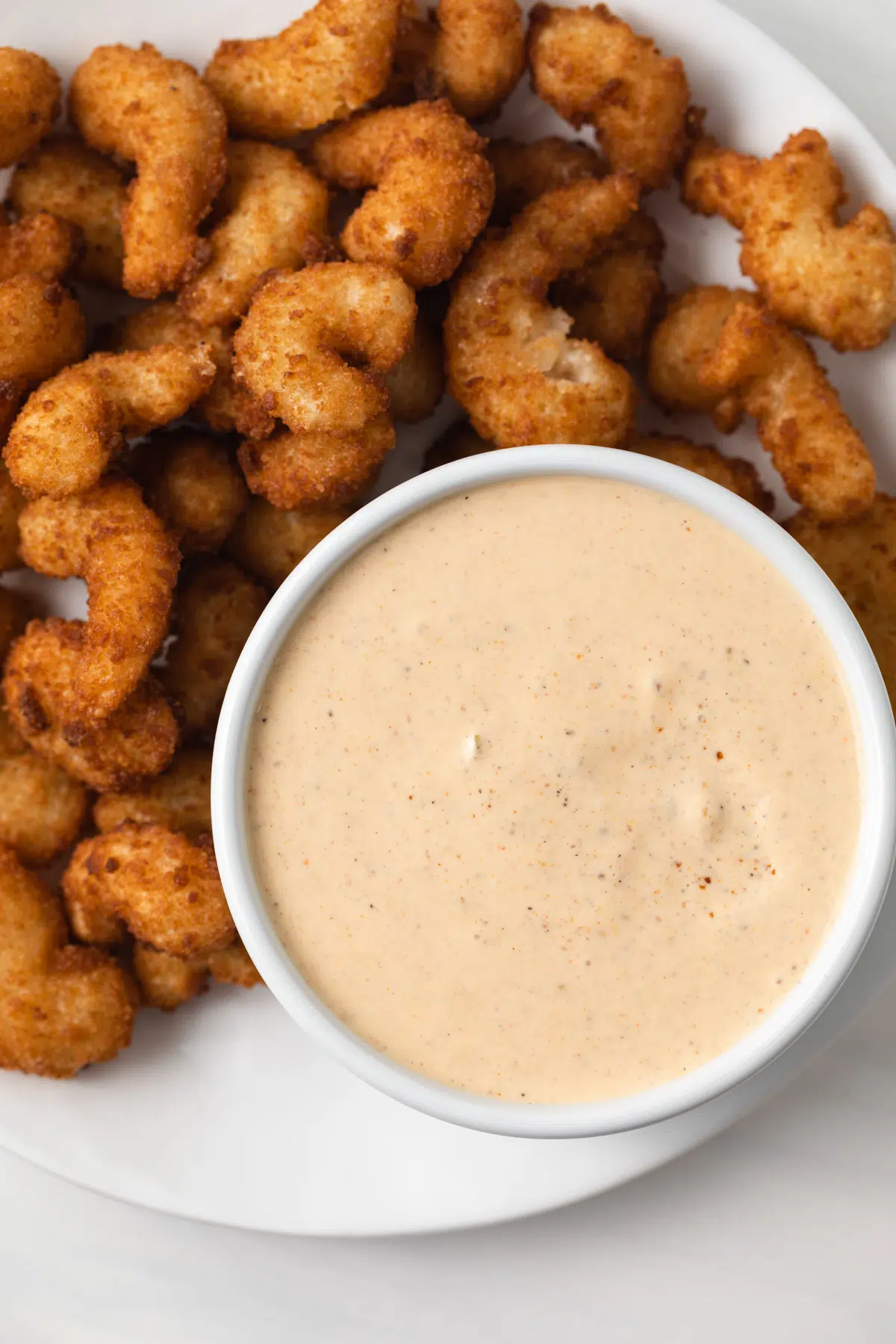 Remoulade is a mayonnaise based sauce which is said to have originated in France. It is similar to tartar sauce, but once it was claimed by Louisiana, a Creole spin was put on it.
Remoulade sauce is a tart, zippy sauce that can be a dipping sauce for fried shrimp or fried pickles. Or, like it's big brother tartar sauce, can turn a regular crab cake or fried fish sandwich into something special.
I love the tangy complexity of this sauce. And while there are store bought options available, like most sauces, I think it's always better when made at home.
This mayonnaise based sauce gets a kick from hot sauce, creole seasoning and spicy dijon mustard. It gets brightness from lemon juice. And it gets a tangy zip from the capers.
Creole seasoning and the hot sauce are what make this remoulade sauce more than a tartar sauce. Creole food is influenced by the settlers of Louisiana who were French, Caribbean, and West African – and it is a dynamic and delicious flavor all its own.
If you've made my boiling crab sauce, you know how delicious Creole or Cajun dishes can be.
Creole seasoning is an herby, spicy blend of flavors. It adds depth and spiciness to this sauce. If you don't have Creole seasoning, you can use a Cajun seasoning blend.
This sauce is great when served with crabcakes, or with fried fish or shrimp. I also particularly love it with fried pickles or zucchini. Something about the spicy zest of the sauce goes remarkably well with the tender and crunchy fried veggies.
This is an easy sauce to make, but there are a few out of the ordinary ingredients coupled with the need to let it sit for 24 hours so the flavors can blend, mean this is not a last minute sauce. So plan ahead!
Recipe Ingredients
This recipe calls for a few out-of-the-ordinary ingredients – Creole seasoning, capers, and Louisiana-style hot sauce. It's worth planning ahead and gathering the ingredients for this knock-out delicious sauce.
Mayonnaise – This is the base of this sauce. I always use Helmann's.
Spicy Brown Mustard – The distinctive mustard flavor is a key component of this recipe.
Lemon juice – Adds brightness and zip.
Hot Sauce – Use a Louisiana style hot sauce for a true Creole flair.
Worcestershire sauce – This adds flavor but also gives the sauce a slight yellow/ brown/ red color.
Garlic – One clove, minced.
Creole Seasoning – You can find this is the spice section of your market. Don't skimp here – it's important.
Black pepper – For seasoning.
Capers – These brined berries are pickly and add great flavor to the sauce.
---
How to Make Remoulade Sauce
This sauce comes together quickly but it does require 24 hours of sitting in the fridge to let the flavors blend.
Mix together the "wet" ingredients – the mayonnaise, spicy brown mustard, lemon juice, hot sauce, and Worcestershire sauce.
Stir in the garlic, Creole seasoning, and pepper.
Mix in the capers.
Cover tightly and refrigerate for at least 24 hours before serving.
Substitutions
Mustard – you can use dijon if you don't have spicy brown mustard, but add an extra drop of hot sauce if you do.
Capers – you can use chopped up pickles if you don't have access to capers.
---
Variations
You can make this remoulade sauce a little spicier by adding extra hot sauce, or you can make it a chipotle remoulade sauce by adding a bit of pureed chipotle peppers.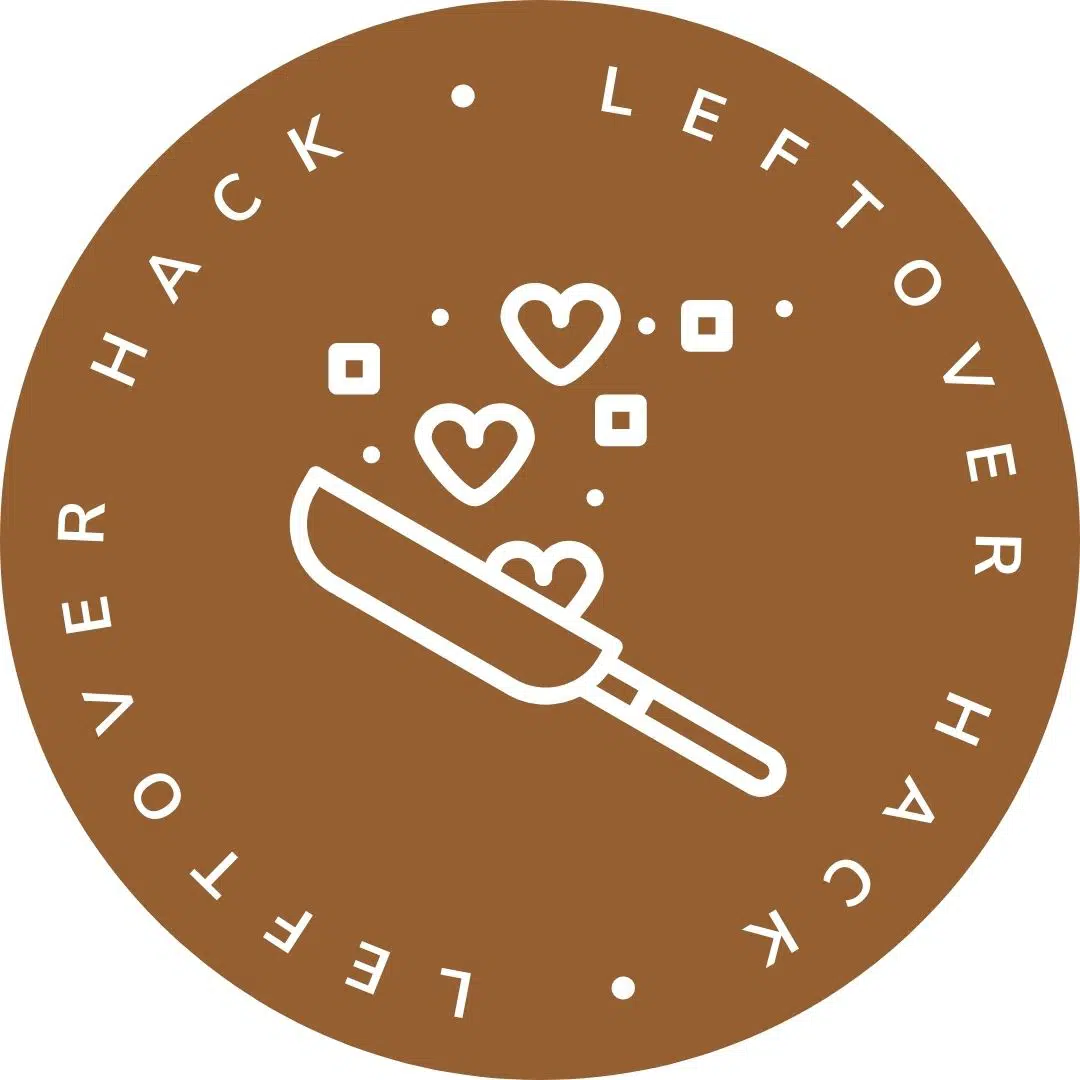 Storage
Remoulade sauce can be stored in an airtight container for up to 2 weeks in the refrigerator.
I have many other wonderful condiment recipes for you to try!