This post may contain affiliate links. Read the full disclosure here.
This simple raspberry sauce recipe is fresh, quick, and so easy to make. It's the perfect summer-flavored, berry-bursting topping for ice cream, cheesecake, crepes, and more! Use fresh or frozen raspberries.
I love recipes that use fresh and seasonal fruits or vegetables. I have a blueberry bbq sauce that wows on the grill. I have a creamy basil pesto that I make when my garden is overflowing with basil. And I have a chamoy sauce that I love to make when I have more peppers than I know what to do with.
I've made a strawberry sauce which I love to drizzle over vanilla ice cream and cheesecakes. This raspberry sauce is similar but, obviously, uses raspberries. You could just as easily make this same sauce with blackberries instead.
I know it's possible to make this raspberry dessert sauce with fresh or frozen berries, and it truly is, but I can't deny having a preference for fresh berries. Late July or mid-August when they are just bursting with flavor – there is nothing better.
This sauce is so flavorful and delicious. It can be used to drizzle on a plate used to serve chocolate cake or cheesecake. Serve it over vanilla ice cream with sliced summery peaches for a homemade peach melba. Or add a burst of flavor to angel food cake or pound cake topped with whipped cream.
This sauce can even be layered with greek yogurt and granola for a spectacular yogurt parfait. Dessert for breakfast, and you don't even have to fake it!? What could be better?
---
Ingredients
Just a few simple ingredients are all you need to make this delicious berry dessert sauce.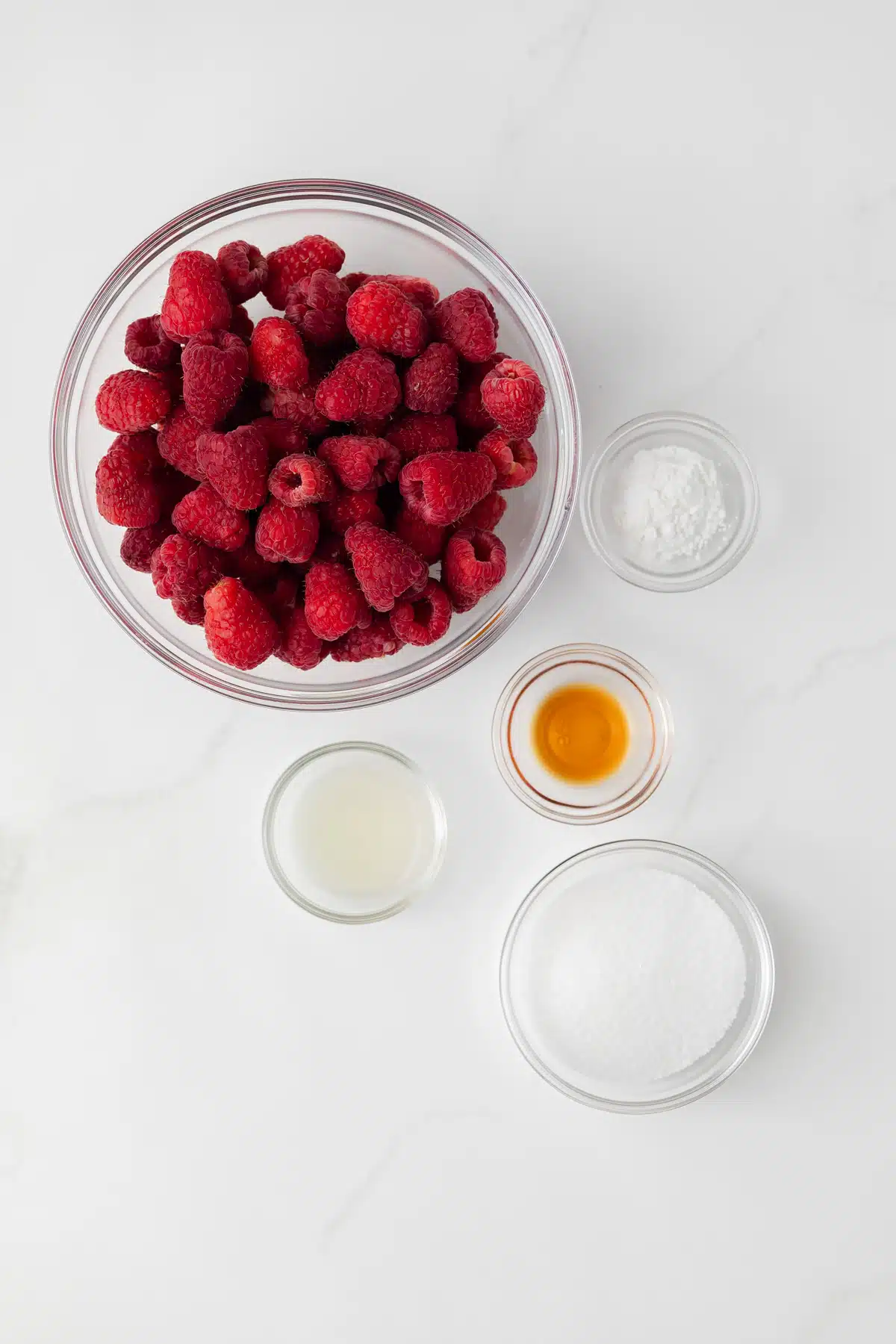 Raspberries – I prefer using fresh berries but thawed frozen berries will work.
Cornstarch – Thickens the sauce.
Granulated sugar – For sweetness
Fresh lemon juice – For a little citrus brightness.
Vanilla extract – For a hint of flavor. Try making your own using this recipe.
---
How to Make Raspberry Sauce
This homemade raspberry sauce is so simple to make, yet has a bright and elegant flavor that will add pizzazz to many desserts.
Be sure to check out the full recipe and ingredient list below
Blend the berries. Add the raspberries and cornstarch to the bowl of a food processor and process until smooth. Transfer to a medium saucepan and add the sugar and lemon juice.
Bring to a boil. Let the raspberry and sugar mixture boil over medium. heat for 3 minutes, stirring occasionally. Remove from heat and stir in vanilla extract.
Remove the seeds. Press the warm sauce through a fine mesh strainer to remove the seeds.
Enjoy! The sauce will thicken slightly as it cools but is still liquid and perfect for drizzling over your favorite desserts.
Substitutions
---
Variations
This recipe is essentially a raspberry coulis recipe – so use blackberries or strawberries in place of the raspberries to make a blackberry or strawberry coulis instead.
Storage
Raspberry sauce will keep for up to 1 week stored in the refrigerator. Allow it to cool completely before refrigerating.
Or you can freeze the sauce for up to 6 months. Thaw on the counter or in the refrigerator. You may also warm in the microwave if desired.
---
Tips
Reserve ¼ cup of the berries and add to the sauce right before serving
Straining the sauce through a mesh strainer may seem unnecessary but the raspberry seeds do detract from the sauce. It's worth the extra step.
More Dessert Sauce Recipes
For someone like me who loves desserts AND sauces, dessert sauces are about as good as it gets. Try some of these favorites.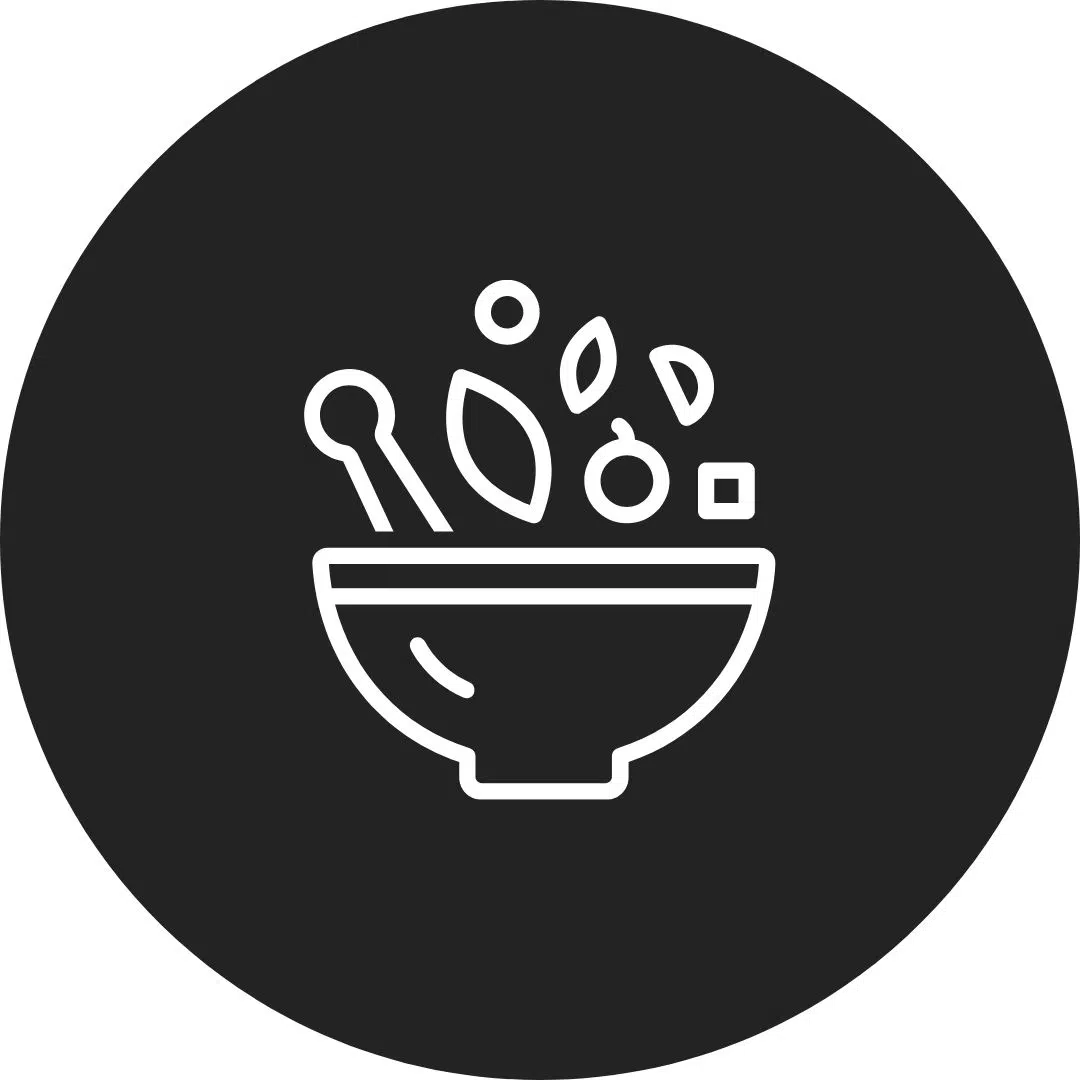 Printable Recipe