This post may contain affiliate links. Read the full disclosure here.
This Blueberry BBQ sauce is going to be your favorite! It's sweet and slightly tangy and pairs wonderfully with pork, ribs, and chicken!
Here we go, you guys! The clocks moved forward, the days are getting longer, the crocus are blooming. Spring is here in some parts of the country, and around the corner in other parts (hang on my lovely New England readers, you're almost there!).
I don't know about you, but we've taken the cover off of our grill and have already had a few delicious grilled meals.
Spring, longer days, grilling… it all makes me so happy. Around this time of year I start to dream up different ways to enjoy our barbecue. I like to experiment with sauces and condiments (this is no surprise to you).
My homemade bbq sauce is my hands-down favorite go to, way better than anything you can buy in the grocery store. My Jack Daniels sauce has a delicious kick and I really love it on grilled pork tenderloin.
This apricot bbq sauce is a delicious sauce that adds a taste of summer to grilled chicken breasts or shrimp.
I'll be honest, I wasn't totally sure how I was going to feel about a fruity bbq sauce. I tend to like a bbq sauce with a bit of heat and a kick. But the sweet flavor of the apricots really add something special to that sauce. And I was hooked.
So it's only natural that my first bbq sauce recipe that I share with you this spring is sweetened with blueberries! This homemade blueberry bbq sauce will knock your socks off. It's tangy, sweet and fruity, and hits all the right notes.
The blueberries add a great flavor and texture, and they look so pretty, so if you want to impress, keep them whole in the sauce. I personally prefer a thinner sauce so I tend to use the immersion blender to smooth out the sauce after it has cooked.
The best thing about this sauce – while I can't wait to make it in the summer when blueberries are in season – it's just as good with frozen blueberries – so you can make it all year round.
Baste is over pork tenderloin, ribs, chicken breasts or thighs, kabobs, grilled shrimp or any other protein you would use bbq sauce on.
---
Ingredients
This ingredient is a little long compared to other Sauce Fanatic favorites, but the ingredients are all easy to find. You probably have them on hand already.
Olive oil – Extra virgin olive oil is my preference. It has a high flash point, meaning it won't burn when you are sauteing the shallots and garlic.
Aromatics – This recipe calls for a shallot and fresh garlic cloves.
Blueberries – Fresh or frozen, either can be used for flavoring this sauce.
Ketchup – Your favorite brand of ketchup is just fine to add tang, sweetness and a tomatoey base.
Water – To thin the sauce.
Apple cider vinegar – Provides the tang that is so great in this sauce.
Brown sugar – Light brown sugar.
Unsulphured molasses – For richness, sweetness and consistency.
Chili powder – For a little bit of spice.
Smoked paprika – Adds a smoky barbecue flavor.
Ground black pepper – For seasoning.
---
How to Make Blueberry BBQ Sauce
This quick and easy homemade blueberry barbecue sauce is delicious. Once it boils, give it a solid half-hour simmer and a four-hour chilling period then your new favorite barbecue sauce will be ready to enjoy!
Be sure to check out the full recipe and ingredient list below
Saute the aromatics. In a medium-sized sauce heat oil and cook the shallot and garlic over medium-low heat until softened but not browned.
Add and boil. Add the remaining ingredients and bring to a boil over medium-high heat, stirring constantly.
Simmer. Reduce the heat to medium-low and simmer until the sauce has thickened, about 20 minutes, stirring occasionally.
Refrigerate. Transfer to a tightly sealed jar or container and refrigerate for at least 4 hours before using.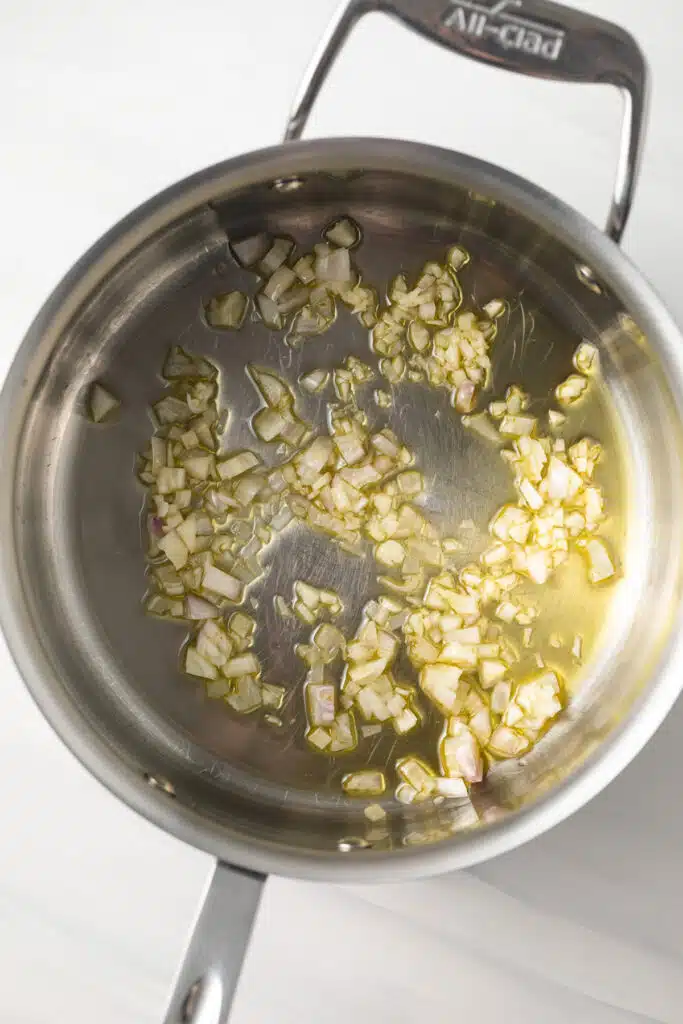 Substitutions
Shallots– I really do prefer the subtle flavor of shallots. But if you are in a pinch, you can use finely chopped yellow onions in place of the shallots. I wouldn't use red onions though – I find their flavor overpowering.
Apple Cider Vinegar – You can use white vinegar in its place, but please don't use balsamic vinegar.
---
Variations
This homemade blueberry bbq sauce recipe is delicious as is – so please try it as made before tweaking it. But there are some ways to mix it up
Blackberries – Use blackberries in place of blueberries for a slightly different flavor. I suggest using an immersion blender to blend it, as blackberries are so much larger than blueberries, the sauce will be better if they are blended up.
Spicy – This sauce is fairly mild on the spice scale. There are lots of ways to raise the profile to medium heat. Adjust the amount of chili powder, add some cayenne pepper or add diced seeded and cored jalapeno to the aromatics.
Sweet – The sauce is already sweet, but add some maple syrup to it for a slightly sweeter, maple-y flavor.
Storage
Keep this BBQ sauce in an airtight container (I use a mason jar) in the refrigerator for up to 3 weeks. Or it can be frozen for up to 3 months. Thaw in the refrigerator overnight.
---
Tips
If you prefer a thinner bbq sauce, use an immersion blender, food processor or a blender after cooking the sauce.
If using frozen blueberries, there is no need to thaw them.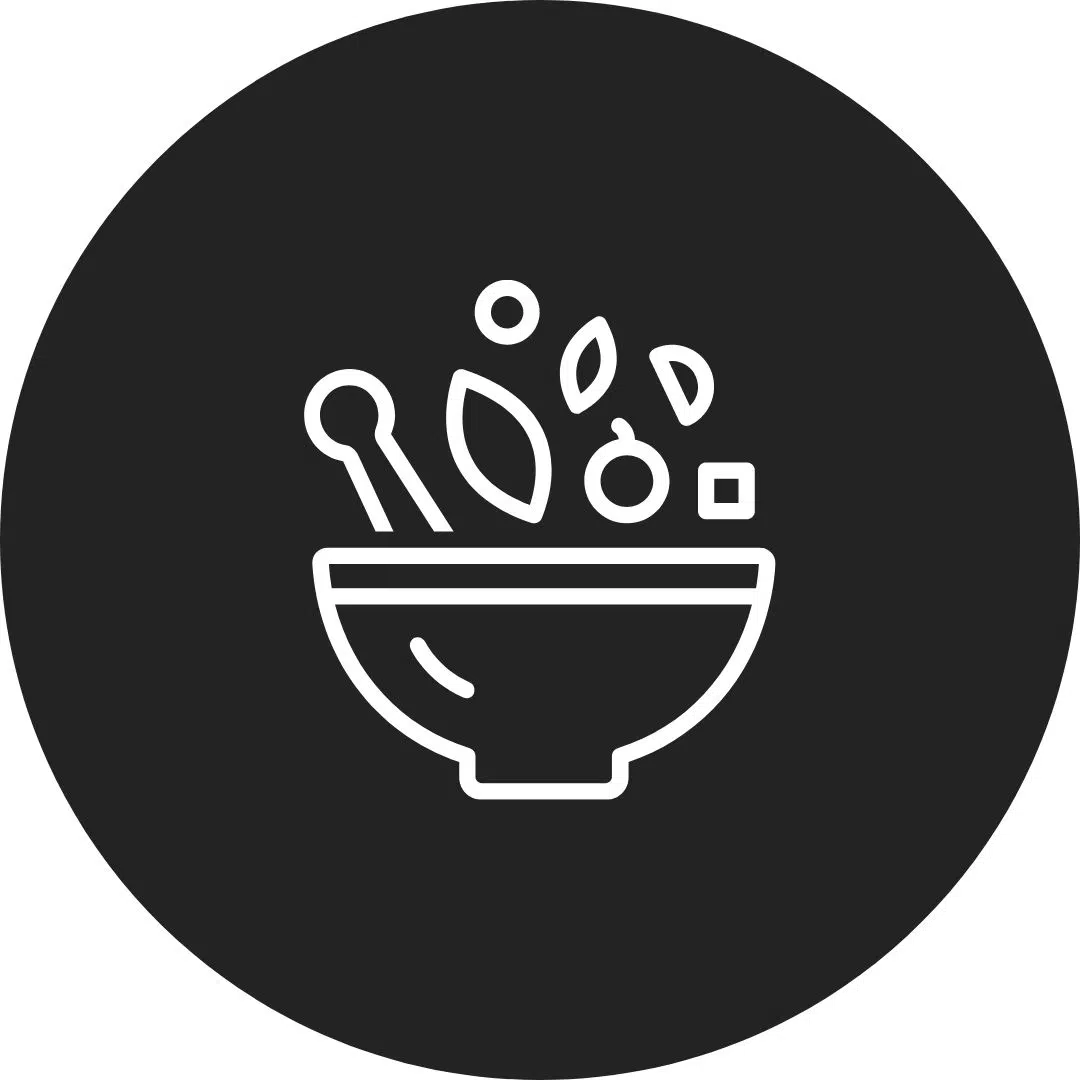 Printable Recipe