This post may contain affiliate links. Read the full disclosure here.
This easy Lemon Caper Sauce packs a citrusy tangy punch. It will take your dinner to the next level! It's great for salmon, chicken, or roasted potatoes.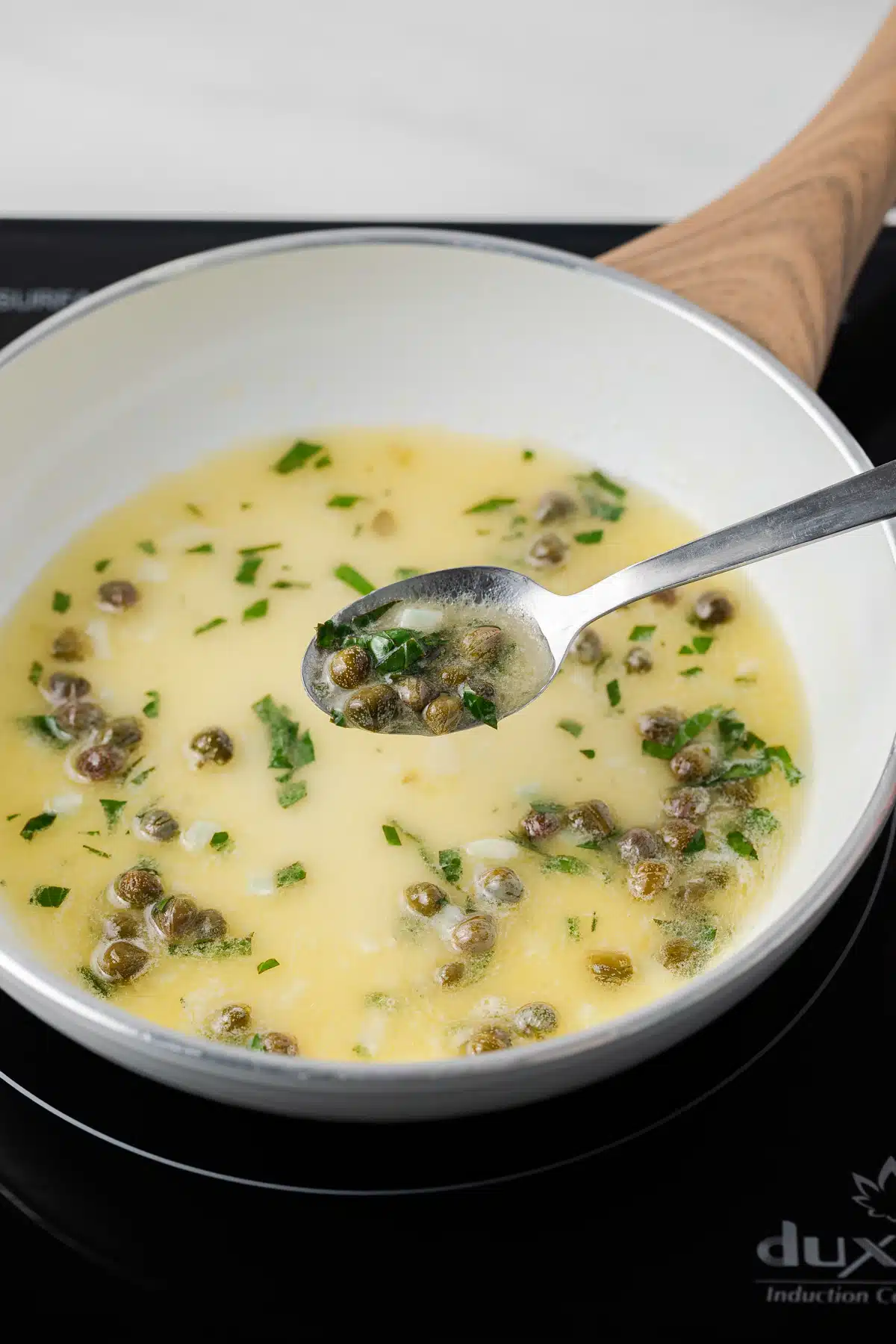 This lemon caper sauce is everything you want in a sauce – quick, easy, and delicious. It's so much better than any store-bought sauce you can find and comes together quickly with simple ingredients found at your favorite grocery store.
This sauce is sometimes called a piccata sauce – it's a staple on most Italian restaurant menus – usually below the pasta dishes. The great thing about this lemon caper sauce is that it is incredibly versatile. It can be drizzled over grilled or breaded chicken, sauteed shrimp, cooked salmon or halibut, or cod, or even over roasted potatoes.
This sauce also, with a bit of white wine, makes a great sauce to cook mussels in. I don't love the full capers with the mussels, so either crush capers or leave them out entirely.
I love lemon butter sauces. They are fresh, pack a punch, and are generally delightful.
The capers in this sauce add a bit of Mediterranean zing to the sauce. If that's not your jam, try my beurre blanc sauce or lemon butter sauce. They're similar to this creamy lemon caper sauce, but just a tad bit different.
This sauce comes together so quickly. I think these easy pan sauces are great to have on hand during the summer – we grill more nights than we don't. So mixing up sauces is a great way to make it feel like you're eating a different meal every night.
I personally love grilled salmon or shrimp in the summer, but I'll also cook chicken and steak for the carnivores around me. Drizzling sauces like my cilantro chimmichuri sauce, my blueberry bbq sauce, or my sesame chicken sauce over my cooked proteins is a great way to mix things up.
This luscious lemon caper sauce is one of those sauces I keep in regular rotation. It adds brightness from the citrus, tang from the capers, and an overall flavor of summer. Try it over your favorite grilled fish or chicken – you'll be so happy you did!
---
Ingredients
This quick and easy sauce is elegant and sophisticated yet is made from standard ingredients you are likely to have on hand.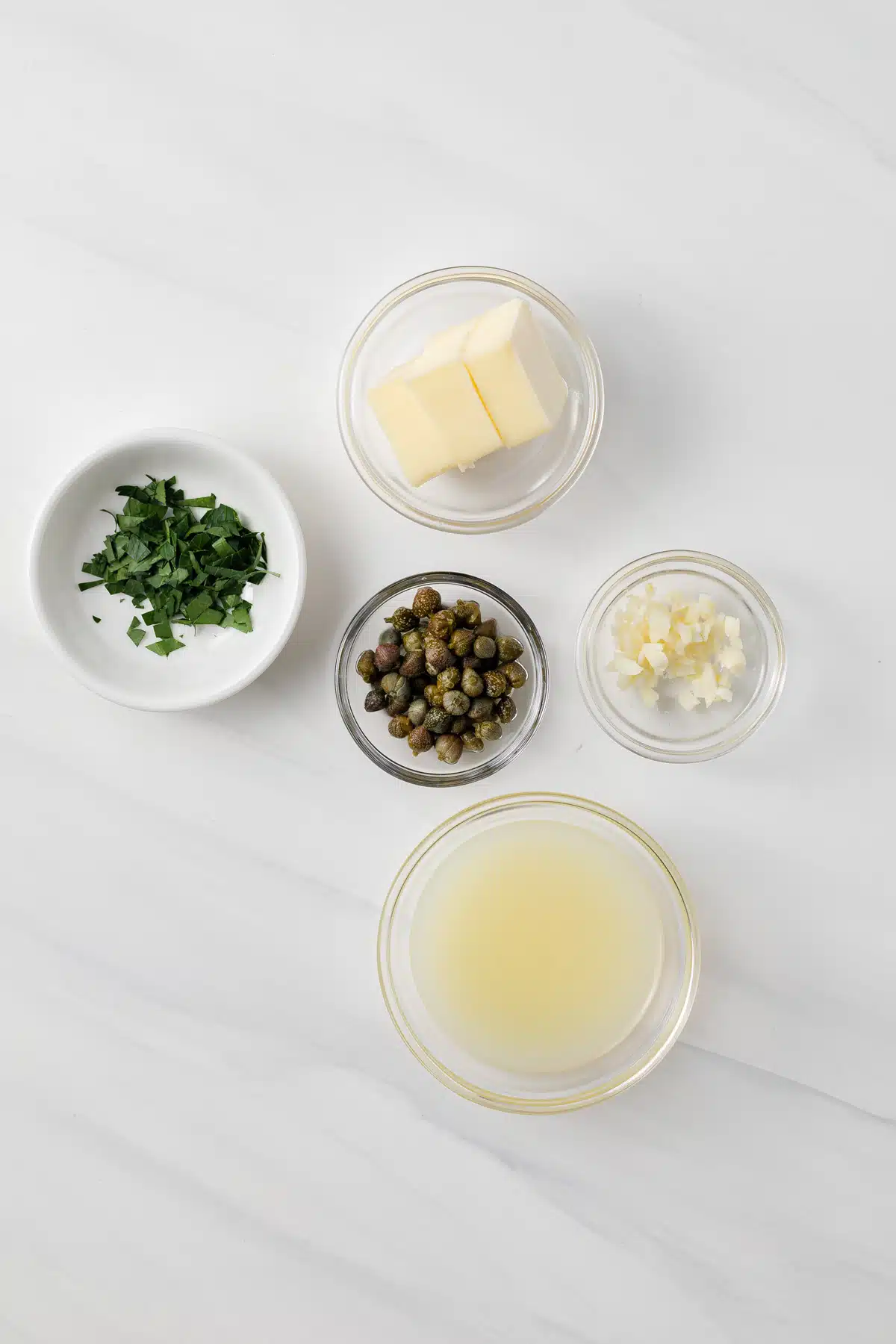 Unsalted butter: For the creamy rich base of the sauce.
Garlic: Use a fresh garlic clove, minced
Lemon juice: Freshly squeezed lemon juice, from a lemon, not a bottle.
Capers: For a tangy, pickly flavor.
Parsley: Finely chopped, for a bit of flavor, texture, and color.
Salt: To balance the flavors.
---
How to Make Lemon Caper Sauce
This delicious lemon sauce comes together within minutes and will add loads of flavor to your fish, chicken or potatoes.
Be sure to check out the full recipe and ingredient list below
Melt the butter in a small skillet or over low heat.
Add the garlic, lemon juice, and capers. Bring to a simmer and continue cooking over low heat for about 30 seconds.
Add the chopped fresh parsley and salt to taste. Stir and remove from the heat.
Immediately drizzle over cooked shrimp, chicken, fish, or potatoes, and enjoy.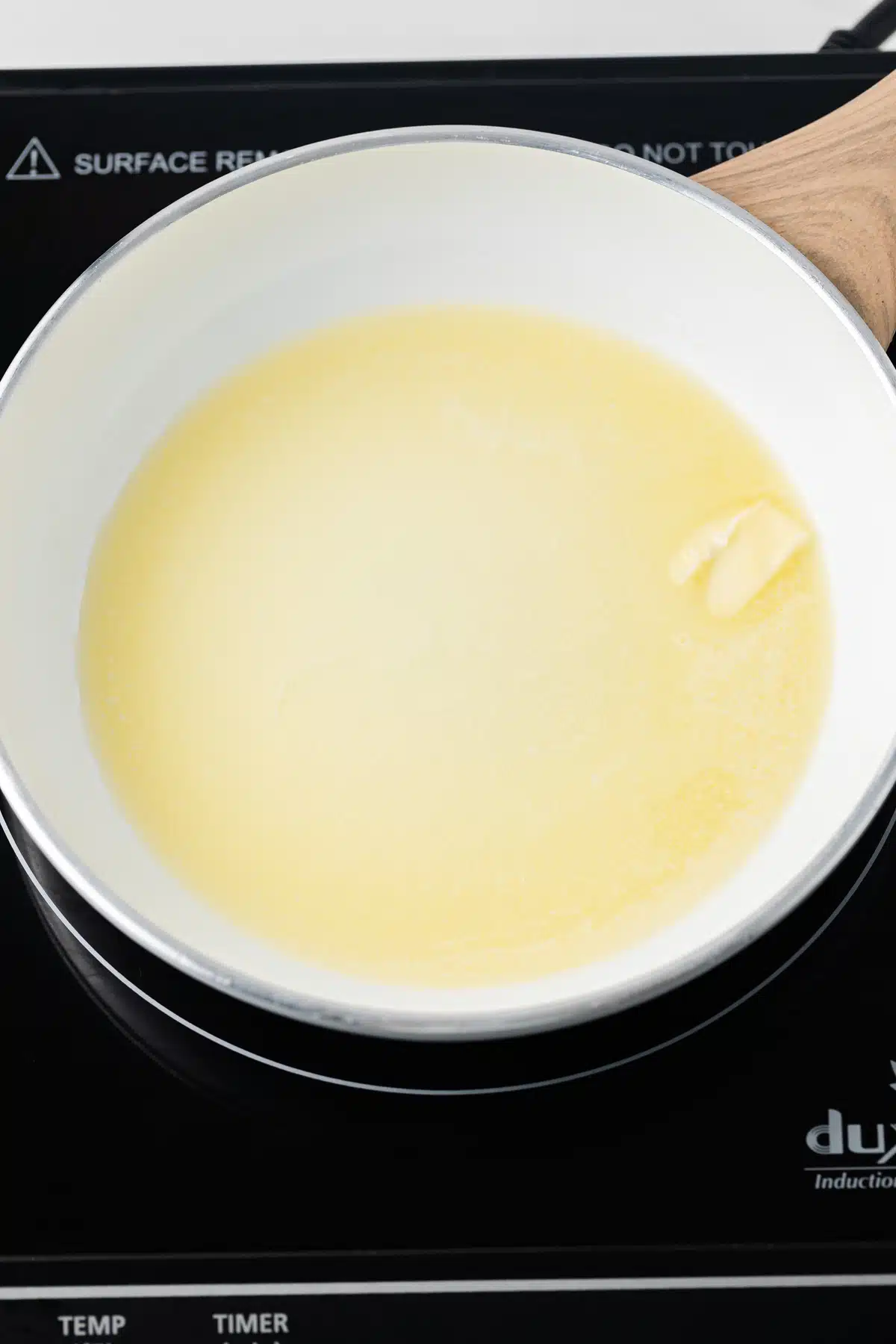 Substitutions
This is a simple sauce with only a few ingredients, each playing an important part. I'd hesitate to make any substitutions, but if you are in a bind, you could use shallots in place of garlic.
---
Variations
This lemon butter caper sauce is delicious as is.
Deluxe– Make this a brown butter lemon caper sauce with a slightly nutty flavor by browning the butter a bit in step one. Be careful not to over-brown it as it will go from brown and nutty to burnt fairly quickly.
With a touch of wine – Use any dry white wine. Add it to the melted butter, increase the heat a bit, and let it boil off for 1-2 minutes. Then add the capers, garlic, and the rest of the ingredients.
Make it creamy – Add a splash of heavy cream to the finished sauce to give it an extra creamy appeal. If you do, that will dilute the brightness of the lemon just a bit so I would suggest adding some fresh lemon zest.
Herby – I prefer this sauce to be simple with just parsley, but you can add a smattering of fresh chopped herbs of your choice if you wish. I love tarragon with lemon, so start with that, or add your favorite.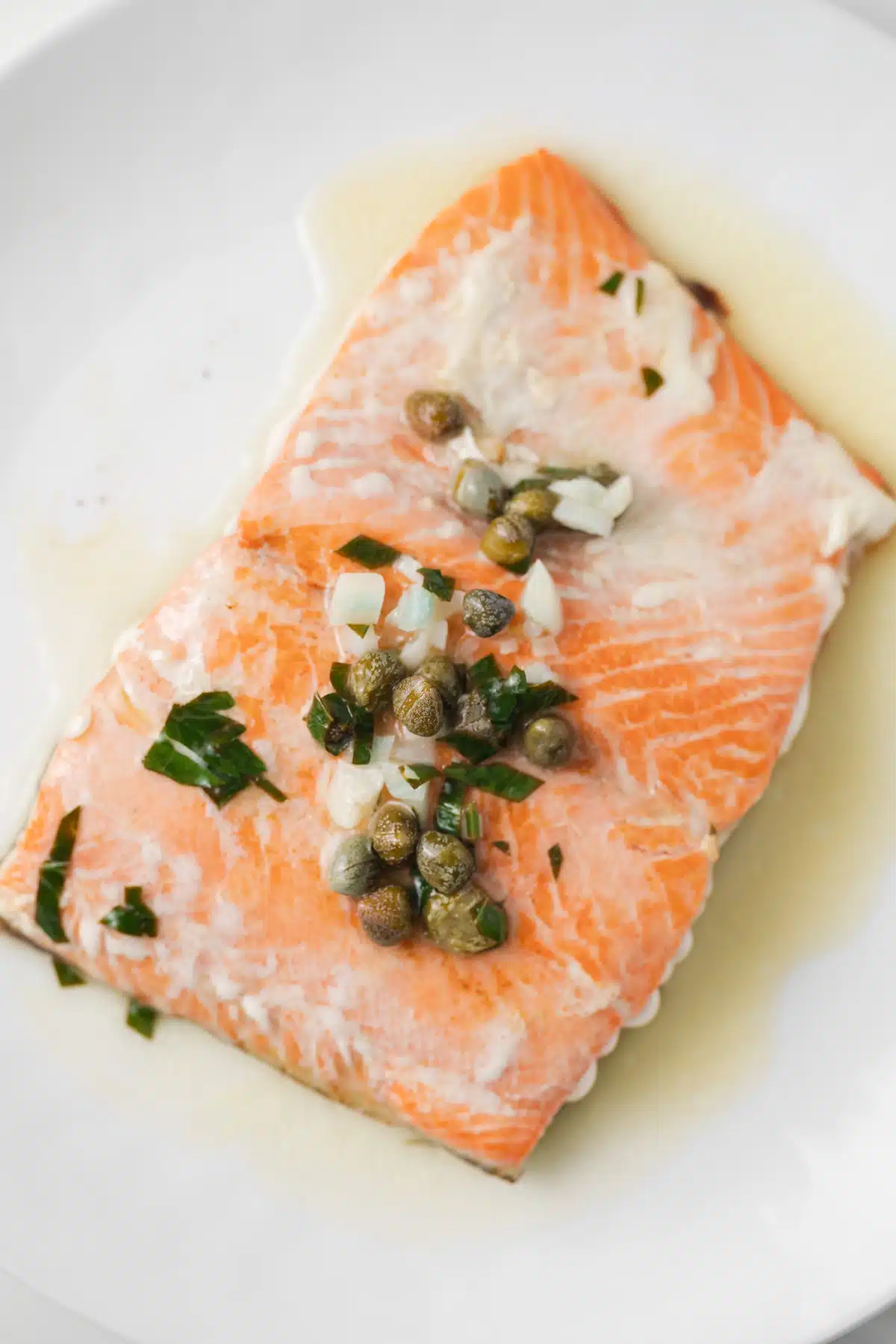 Storage
This sauce can be made up to three days in advance. Cover and keep it in the refrigerator. Reheat in the microwave or over low heat on the stovetop before serving.
More Butter Sauce Recipes
Butter truly does make everything better. Here are some of my favorite butter sauces, which add richness and flavor to the dishes they are served with.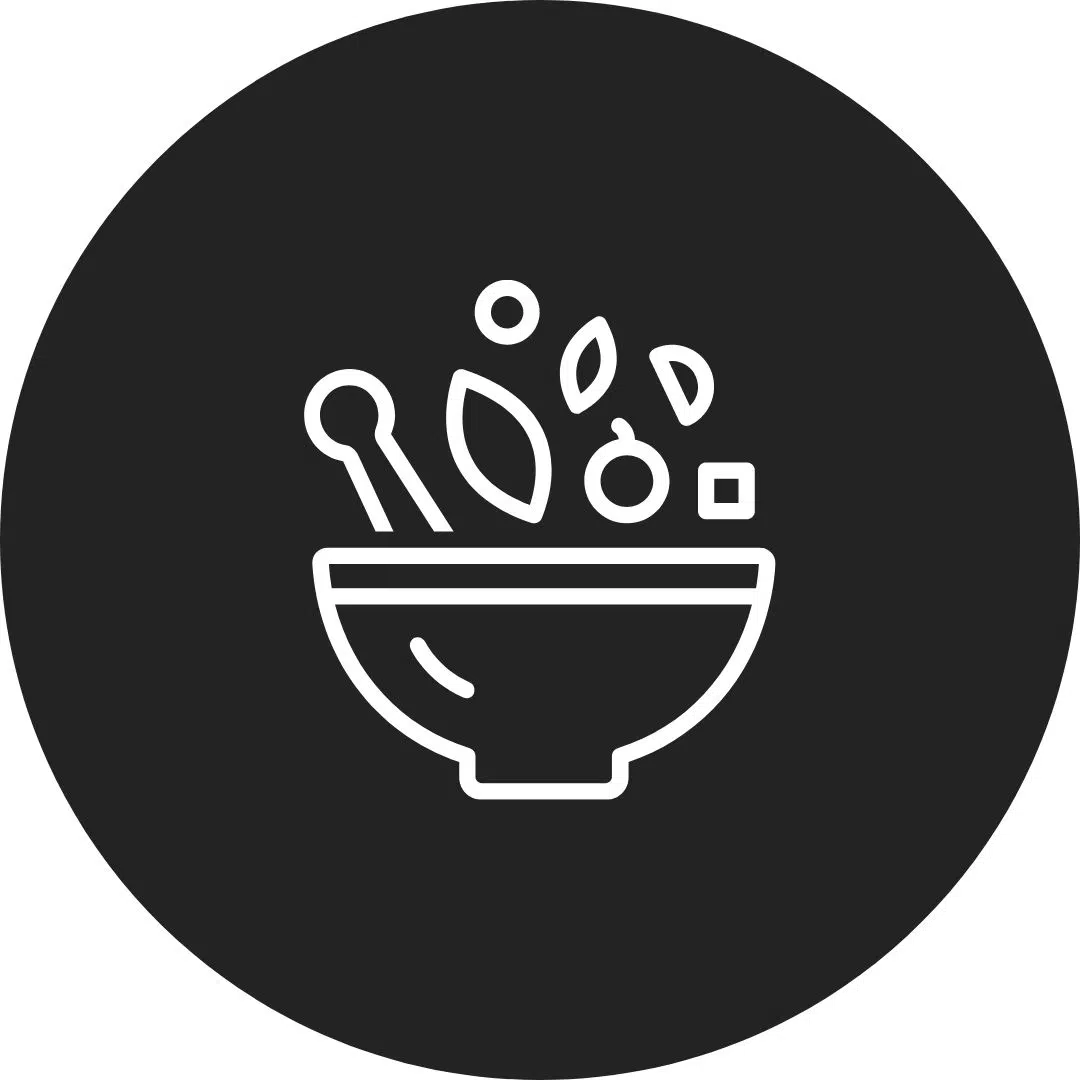 Printable Recipe