This post may contain affiliate links. Read the full disclosure here.
This homemade creamy leek sauce recipe is the perfect sauce to elevate your seafood. It's made with few ingredients and comes together in about 20 minutes to add elegance and flavor to your favorite fish.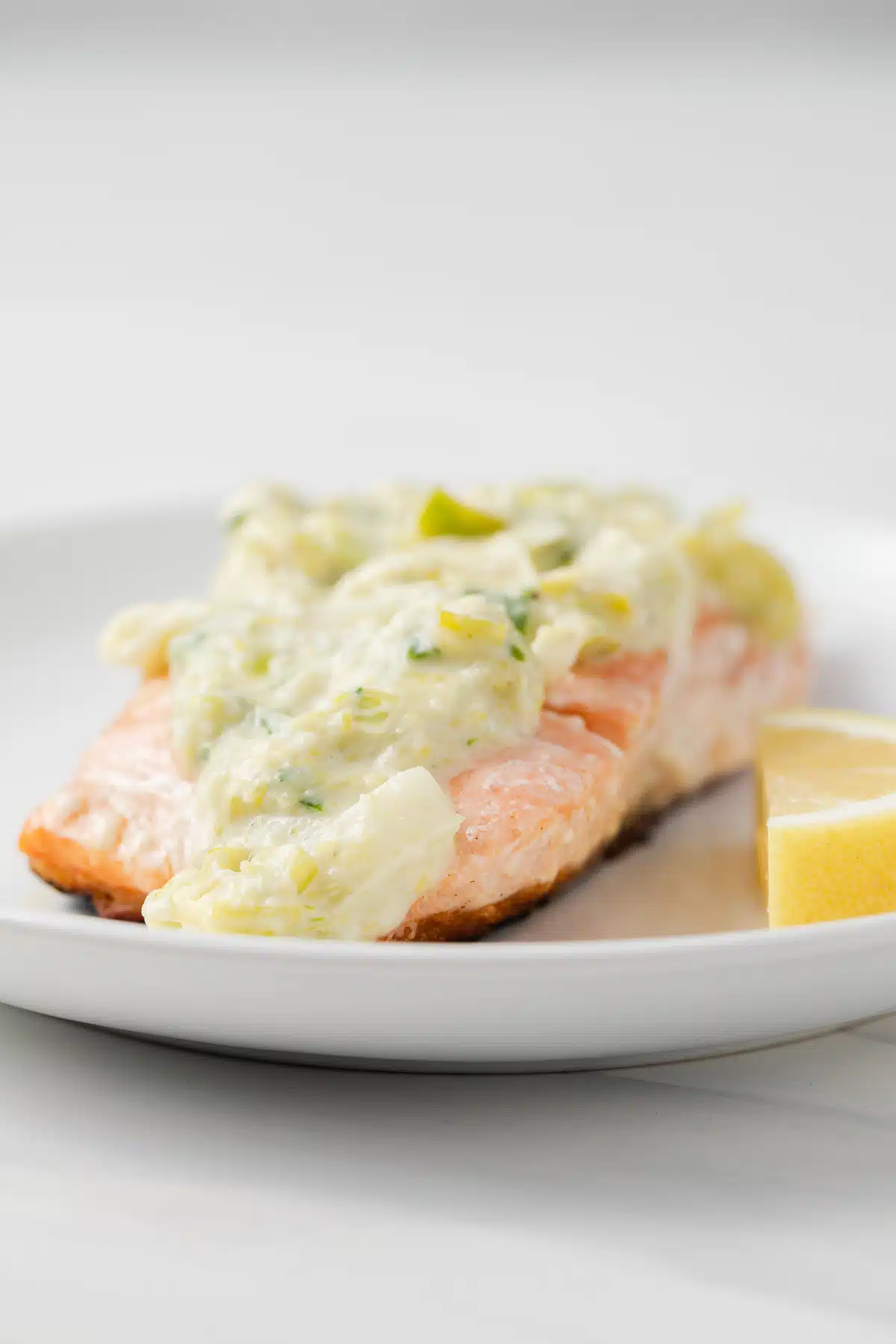 This creamy leek sauce is a quick and easy way to elevate a simple piece of fish to a full entree.
Leeks are related to garlic, onions, and shallots, and leeks are probably the most mild of the group. They are savory but with a hint of sweetness, making them a perfect base for soups and stews.
I don't love super pungent onions – red onions and I are not best friends (though I do love them in this peach mango salsa). So I particularly love the mild flavor that leeks give to recipes. Potato leek soup is one of my favorites. It's smooth and comforting and delicious.
This creamy leek sauce is a cream-based sauce flavored with wine, leeks, garlic and chives. It takes less than 20 minutes to make and it will add flavor and elegance to your favorite fish.
This sauce can be served over grilled or pan seared seafood or even chicken. I personally find the creamy white wine leek sauce pairs really well with salmon. The tang from the wine, the sweetness from the leeks and the richness from the heavy cream all combine to make a really dreamy finishing sauce.
The only downside about cooking with leeks – they can be really gritty from the dirt that gets caught between the leaves.
I find it works best to rinse then soak them in cold water for a first wash, and then re-rinse them in a colander after they're sliced. That will help get rid of the dirt and any gritty residue.
This sauce is best served right after it has been made- the cream might separate a bit if it is reheated. Spoon it over the fish, serve with cous cous and green beans and you have a delicious dinner ready in minutes.
Other sauces I love with fish are my beurre blanc sauce or my dijon mustard sauce. Try them all!
---
Ingredients
This creamy and flavorful sauce is made with just a small handful of ingredients. Make sure the leeks are thoroughly washed – they can be pretty gritty and sandy.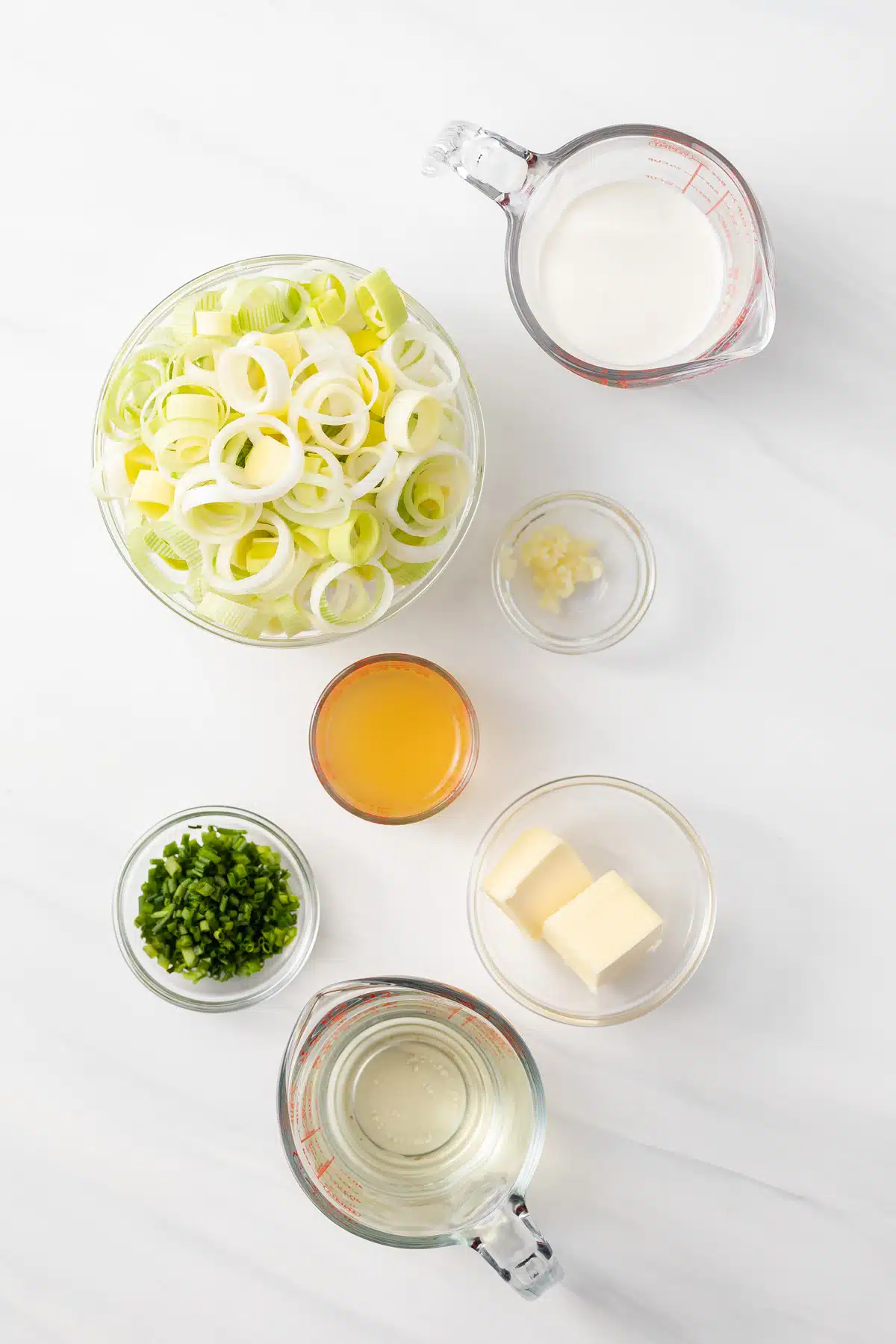 Butter – Unsalted sweet cream butter.
Leeks – White and light-green parts only, washed well and thinly sliced into ½-inch rounds. Leeks have a subtle oniony flavor.
Garlic – Fresh garlic, minced or pressed for the well known flavor kick.
White wine – It doesn't matter which variety of wine you use, but never cook with a wine you wouldn't drink.
Heavy cream – Creamy richness for the sauce.
Chives – Fresh chopped chives for garnish and flavor.
Coarse salt and freshly ground pepper – For seasoning to taste.
Chicken stock – To thin out the sauce and add a bit of flavor. Vegetable broth can be used in its place.
---
Instructions
This leek sauce recipe will be one of your favorite fish
Be sure to check out the full recipe and ingredient list below
Melt the butter in a skillet over medium heat. Add the leeks and garlic; simmer, stirring occasionally for about 5 minutes until starting to soften.
Add the wine, and simmer until leeks are very tender, about 4 minutes.
Add cream and chives; return to a simmer. Season with salt and pepper.
Reserve half the mixture; transfer the remaining to a blender. Add chicken broth, and puree until the leek sauce is smooth.
Return to the pan with the reserved mixture and stir to combine.
Substitutions
Cream – You can use half and half in place of heavy cream but milk will be too thin
Broth – Vegetable broth can be used in place of chicken broth.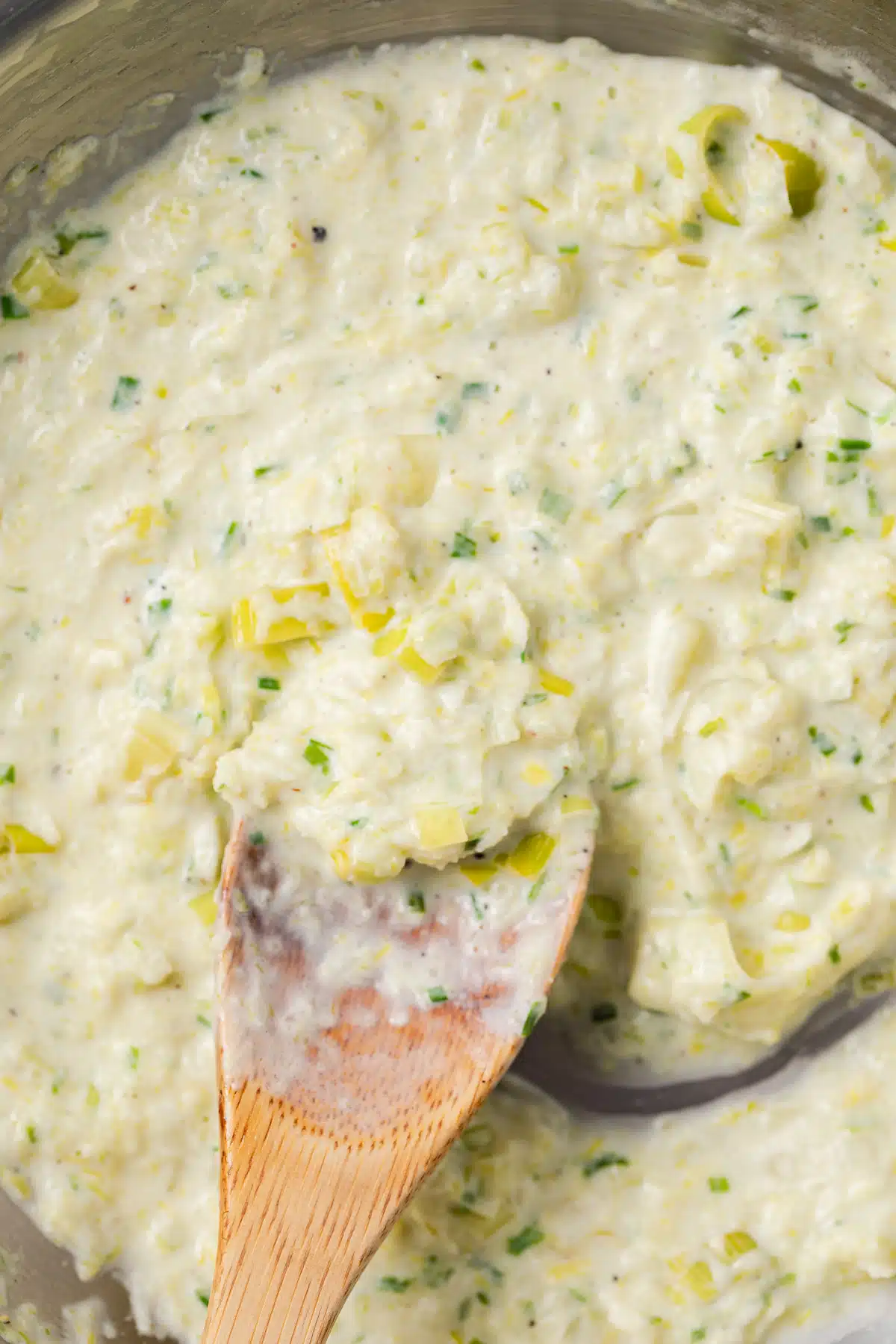 Storage
Like other cream sauces, this one is better when served freshly made. It's not recommended to store it or make in advance.
---
Tips
Look for leeks that have more white in the middle than green.
Leeks can be very gritty/ dirty. They warrant a double wash. Thoroughly clean the leeks before and after they are sliced.
More Creamy Sauce Recipes
Cream sauces are decadent, special occasion sauces in my house. I don't make them every night, but when they do, I enjoy them thoroughly. Here are some of my favorites.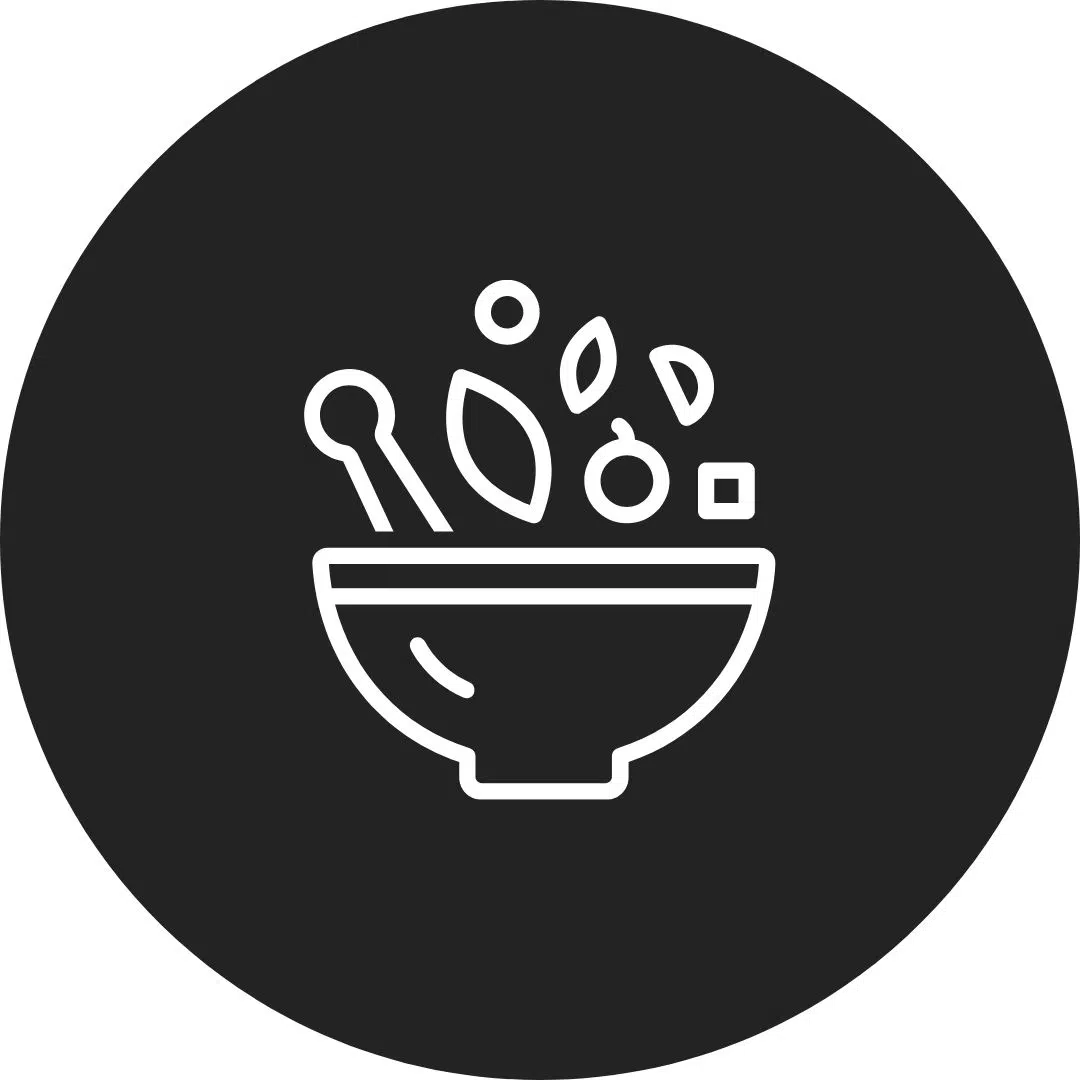 Printable Recipe