Extra Creamy Honey Mustard
This post may contain affiliate links. Read the full disclosure here.
This extra creamy honey mustard recipe creates the perfect creamy salad dressing or dipping sauce for chicken and more. With just four simple ingredients, there will never be a reason for you to buy store-bought again.
I am way into dual purpose dressings these days. That is, dressings which can also be a dip. This creamy honey mustard dressing is one such sauce.
Like my homemade ranch dressing, my green goddess pesto sauce, or my avocado crema dressing, I can't decide if I like this honey mustard dressing better as a dip or a dressing.
It's so yummy to serve as a dip with everything from cut up veggies to pigs in a blanket to warm soft pretzels. But of course, honey mustard is kind of famous for it's starring role as a dip for chicken nuggets.
This is, after all, a dressing. So we can't forget that it really adds delicious flavor to any salad. I like to make a chopped kale salad with roasted butternut squash, cranberries and grilled chicken, and I think this dressing goes remarkably well with it. But it works with everything from simple mixed greens to cobb salads too.
This is one dressing you'll make over and over again.
---
Ingredients
Four simple ingredients are all you need to make a creamy, delicious dressing. It's so creamy you won't believe it is free from dairy, but it is!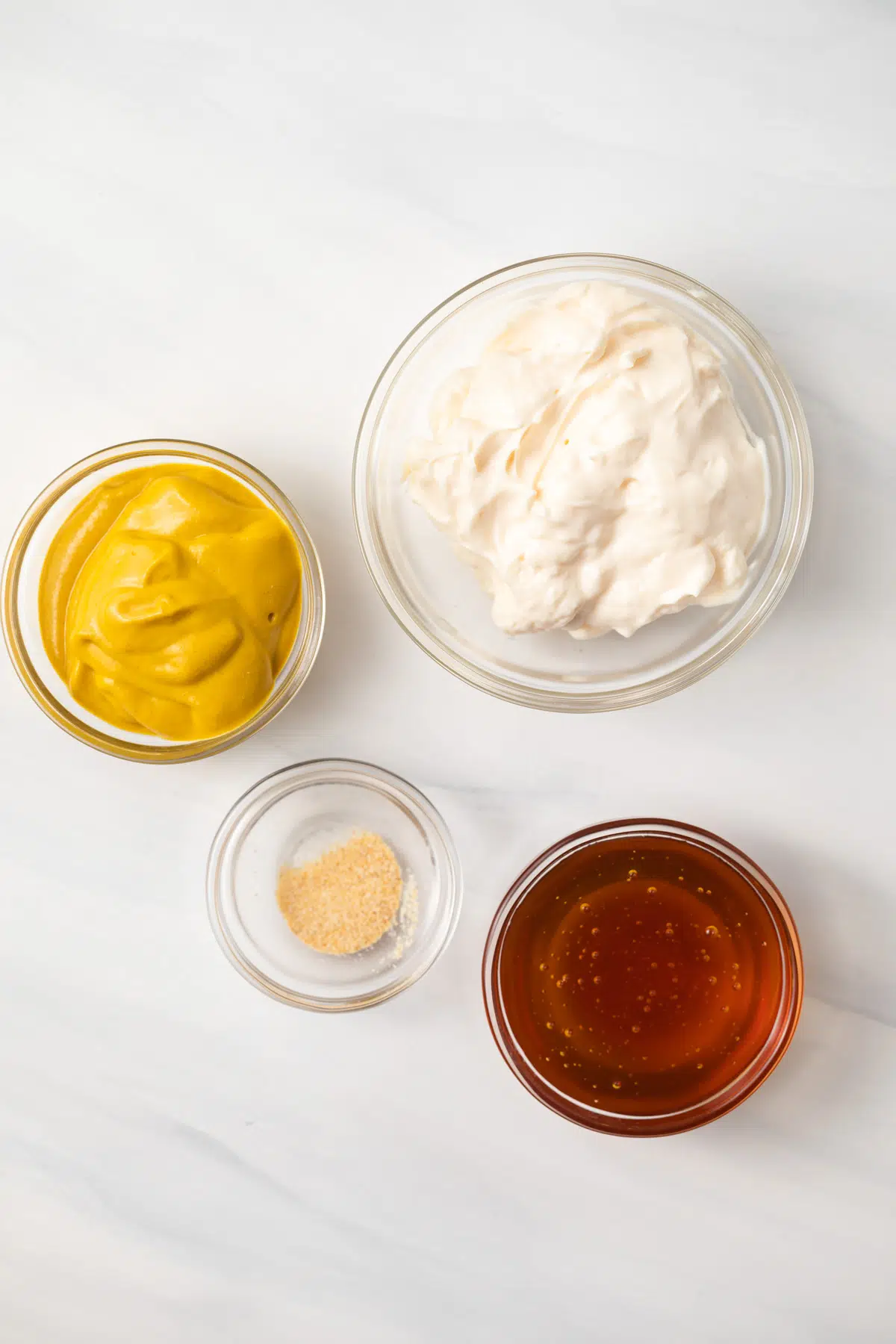 Mayonnaise – Use your favorite brand.
Yellow mustard – Obviously supplies mustard flavor.
Honey – Adds sweetness and gives the dressing the consistency it is known for.
Garlic powder – For a slight flavor kick.
---
How to Make Honey Mustard
This is a whisk and pour kind of dressing. So quick and easy.
Add all ingredients to a small bowl and whisk until smooth.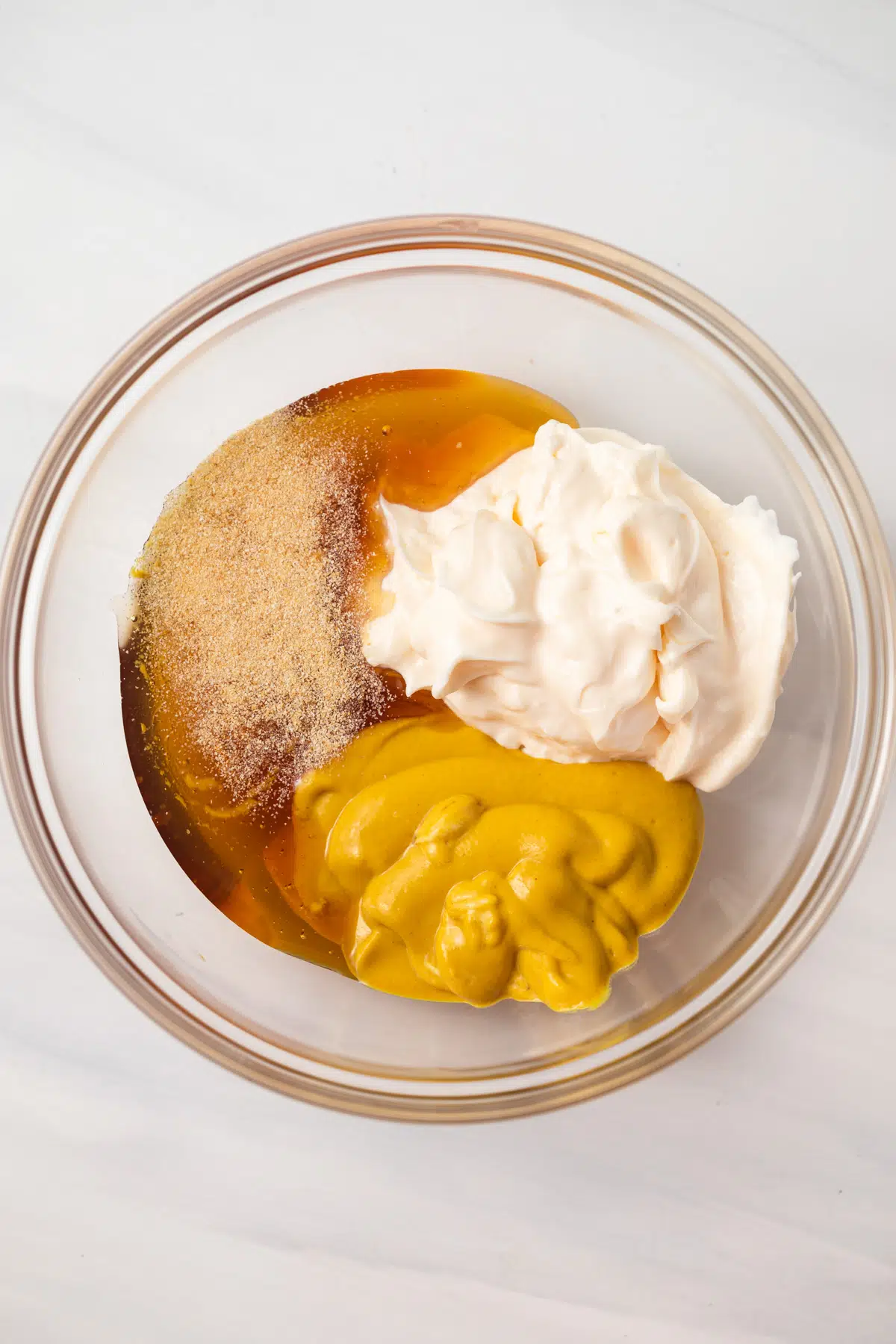 Substitutions
Garlic powder – You could use fresh garlic instead, but you'll want to blend the dressing in the blender so the minced garlic doesn't alter the texture of the dressing.
Mustard – with so many varieties of mustard out there, you can certainly mix up the type of mustard you use. They all have different flavor profiles, so keep that in mind. I think the best substitute for yellow mustard is Dijon mustard, but be aware that if you use the grainy dijon it will impact the texture of the dressing.
---
Variations
The easiest way to vary this homemade honey mustard sauce is to make it a spicy honey mustard sauce. To do so, add hot sauce or cayenne pepper to the honey mustard dressing, but I wouldn't go with red pepper flakes because of the texture they will add.
If you happen to have any hot honey around, it's becoming more and more popular at grocery stores these days, you could use that too. Hot honey in honey that has been infused with peppers so it has a very sweet and spicy taste.
Storage
Keep this creamy salad dressing in the fridge in an airtight container for up to two weeks.
Homemade salad dressings are fresh and easy for even the most apprehensive home cook.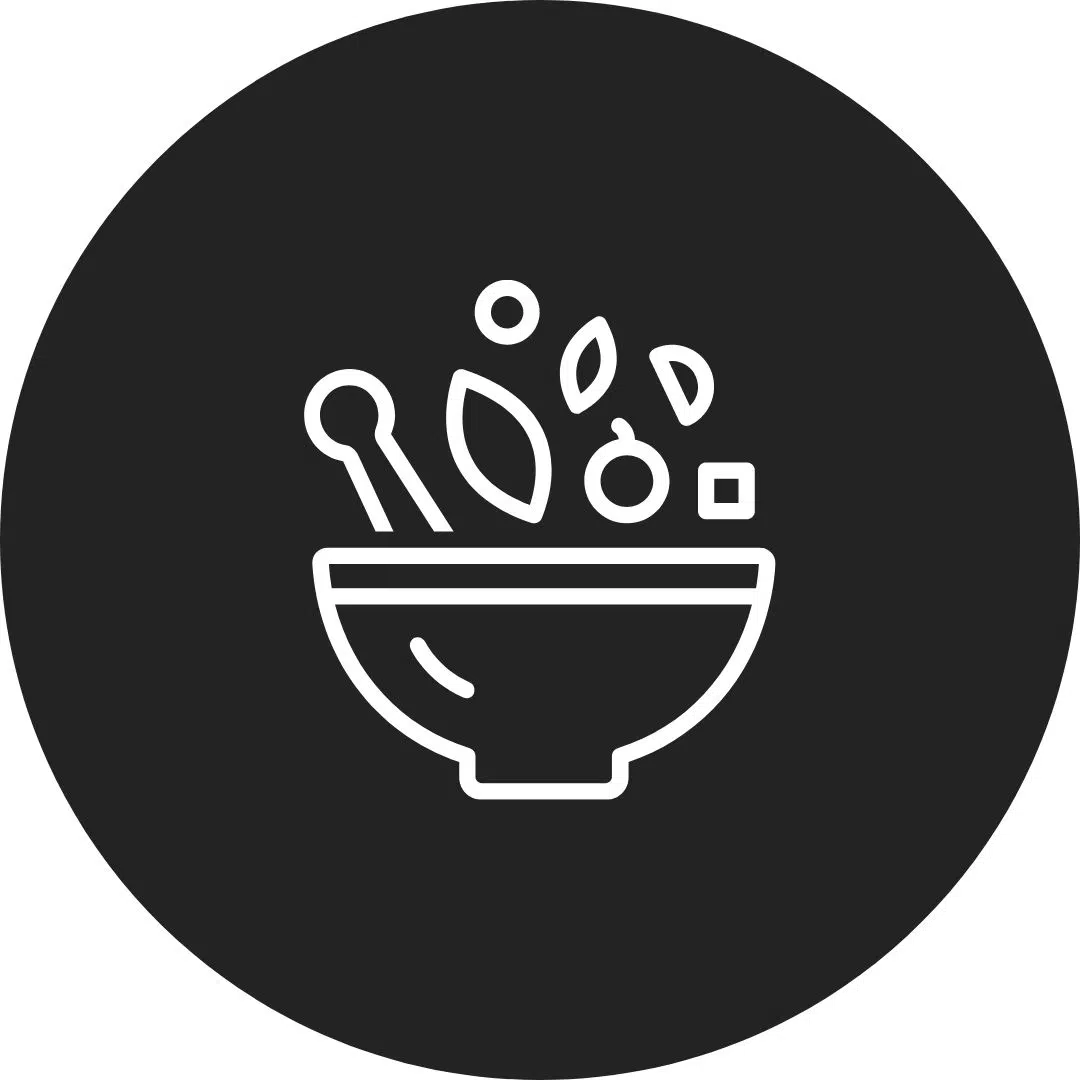 Printable Recipe