This post may contain affiliate links. Read the full disclosure here.
In Hawaii, the land of hula skirts, if you're lucky to attend a luau, you might end up with a delicious plate of Huli Huli chicken or pork for dinner. But thankfully, you don't need to book a twelve-hour flight to Hawaii to enjoy! We have the perfect Hawaiian Teriyaki Sauce recipe for you to make at home. No hula skirt is required.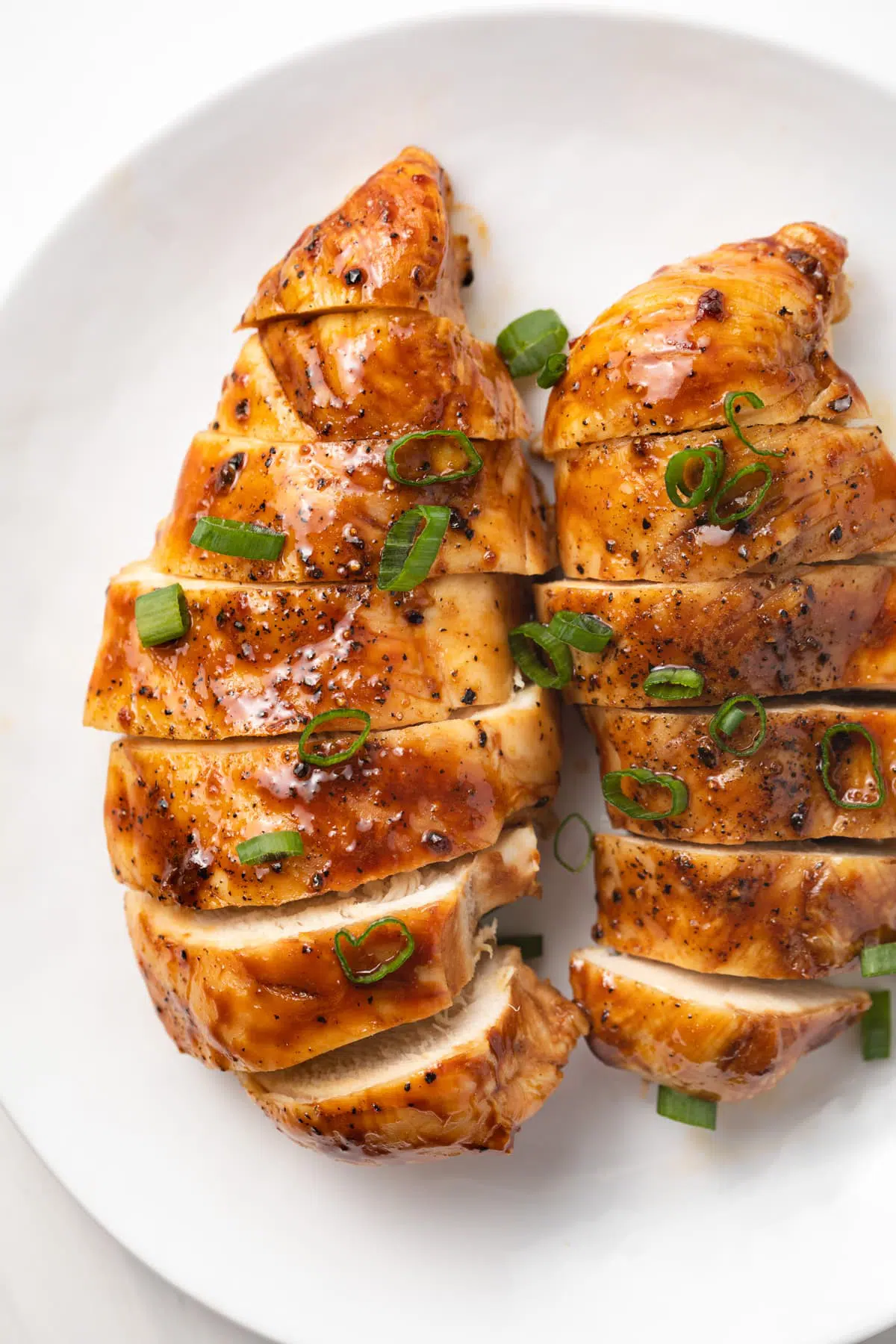 Huli Huli is a Hawaiian Teriyaki Sauce, known for being both savory and sweet. It is used as a marinade for chicken, pork, or vegetables. "Huli" means "turn" in Hawaiian, so the name Huli Huli chicken refers to the concept of turning the marinated meat over an open flame.

This recipe for Hawaiian Teriyaki Sauce can be used to marinate chicken breasts or chicken thighs and then cook them over a grill for Huli Huli chicken. But no open flames are necessary for a delicious teriyaki chicken or beef teriyaki dinner! This super-easy homemade teriyaki sauce can be used to marinate meats or veggies. Use your cooking method of choice – from stir fry to broil – to quickly prepare a delicious meal in about 20 minutes.
If you like this style of teriyaki sauce, you'll also enjoy my sesame chicken sauce recipe or my sukiyaki sauce. And if you can't get enough of Hawaiian cooking – make up a batch of my Loco Moco Brown Gravy.
But today, right now – Huli Huli is calling. So grab your ingredients, turn on some fun music, sip on a pina colada, and dance around your kitchen in your hula skirt while you make your new favorite family recipe!
What is Hawaiian teriyaki sauce?
Hawaiian teriyaki sauce, or huli huli sauce, is a sweet and savory soy sauce-based teriyaki sauce that can be used as a marinade for beef, chicken, pork, or vegetables.
Ingredients
Hawaiian Teriyaki Sauce is a sweet and savory sauce with a little bit of zing from fresh ginger.
Ingredients
Soy sauce – I use low sodium whenever possible.
Brown Sugar – Light brown sugar for sweetness.
Mirin – This is a Japanese rice wine. It adds a little balance to the sweetness.
Grated ginger – Use fresh ginger rather than dried, it's worth it.
Garlic – For flavor.
How to Make Hawaiian Teriyaki Sauce
You won't believe how easy it is to learn how to make Hawaiian Teriyaki Sauce. With just a handful of ingredients and a few minutes of time, you can be transported to the tropics!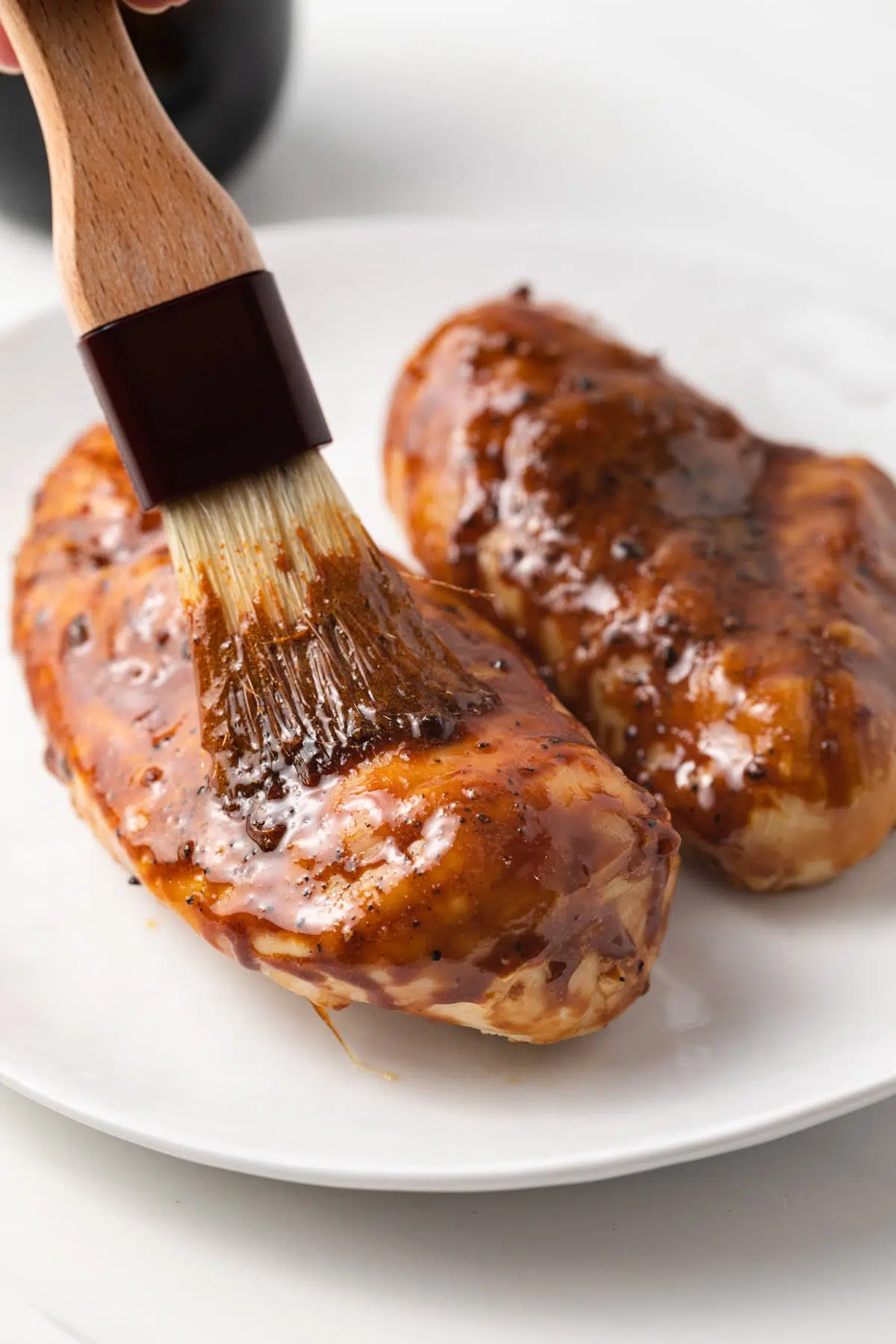 Combine the soy sauce, brown sugar, mirin, ginger, and garlic in a small saucepan over medium-high heat.
Simmer for about 10 minutes, longer if a thicker sauce is desired.
Serve immediately over grilled or baked chicken or use as a marinade for chicken, beef, pork, or vegetables before cooking.
Or remove from heat and set aside to cool slightly before storing
Substitutions
The ingredients in this recipe can be found at most markets. However, there are a few substitutions you can make for dietary purposes or if you can't find something.
Soy Sauce – You can use Tamari – a gluten-free soy sauce, or Coconut Amino Acids.
Mirin – If you can't find Mirin (check the International aisle in your grocery store) you can use dry sherry or sweet marsala wine.
Sugar – If you don't have light brown sugar, you can use dark brown sugar, but it will give the sauce a little more of a molasses flavor.
Variations
This is a pretty straightforward recipe that yields a delicious sauce. You can make it spicy by adding chili pepper flakes if you'd like, and you can always adjust the amount of garlic to your personal preference.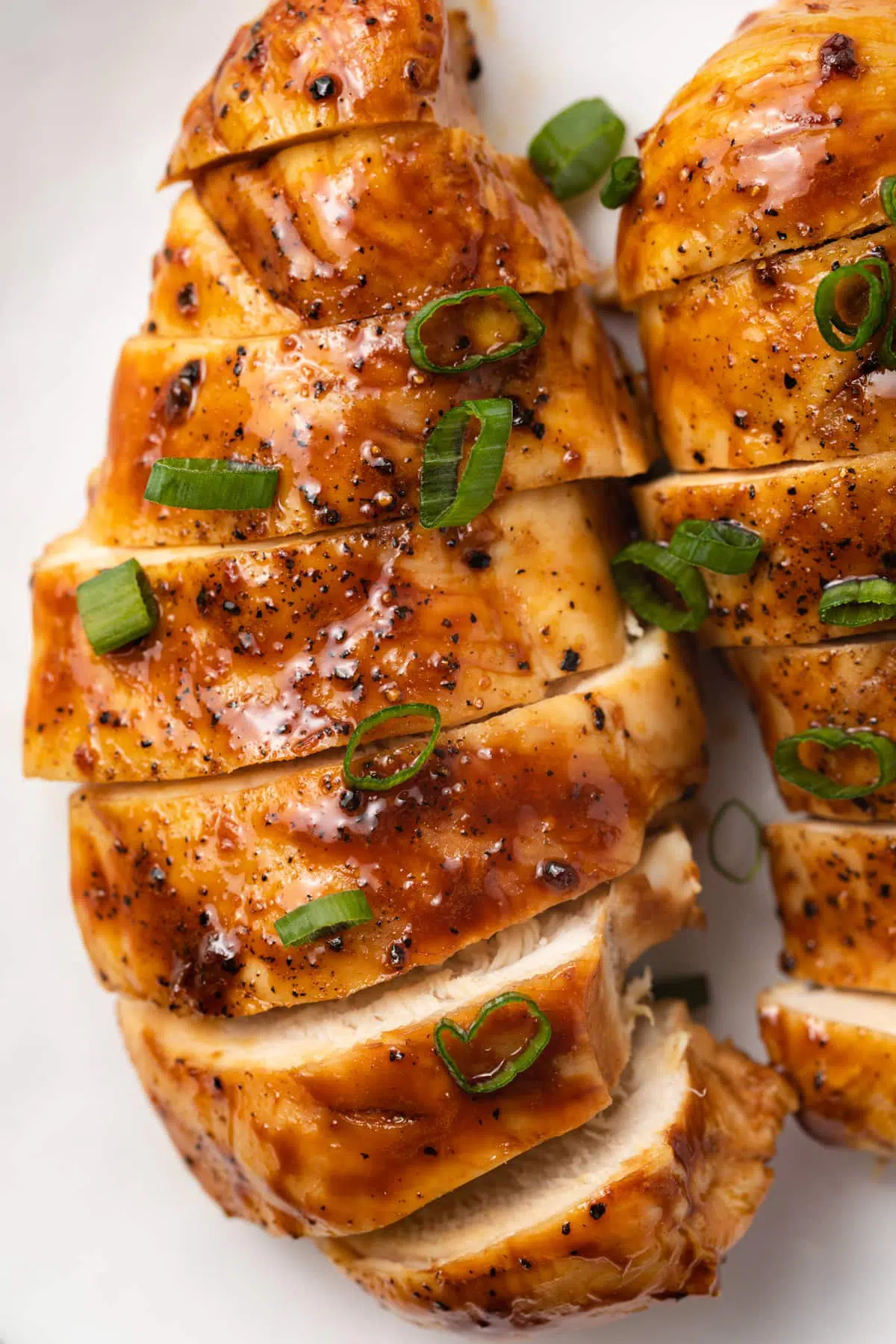 Equipment
Grating the ginger is a key part of this recipe – you want a mushy grated ginger, not big chunks of it. I love this microplane grater and use it for everything in my kitchen!
Storage
This sauce can be refrigerated for up to 5 days stored in a glass jar or other airtight container.
It can also be frozen for up to 2 months. Cool the sauce completely then transfer to a freezer-safe container. When ready to use, thaw in the refrigerator overnight and use immediately.
Tips
Peeling ginger can be a drag. A long time ago, someone taught me to peel ginger using the side of a regular spoon from your utensil drawer. I don't know why it works as well as it does, but it does.
Recipes usually call for a teaspoon of ginger at a time, but it feels like such a waste to buy a huge piece of ginger for just that. If you have a minute, grate the entire piece of ginger, scoop out teaspoon-sized portions, and put them on a cookie sheet lined with parchment. Place in the freezer until the portions are frozen, then store in a freezer-safe container. Pull out a teaspoon-sized blob of ginger whenever you need it. You can add it frozen to soups or smoothies, or let it thaw on the counter in sauces and other recipes.