This post may contain affiliate links. Read the full disclosure here.
Ranchero Sauce is a tomato-based sauce blended with serrano peppers, onion, garlic, and spices. It's perfect to serve with any of your favorite Mexican meals!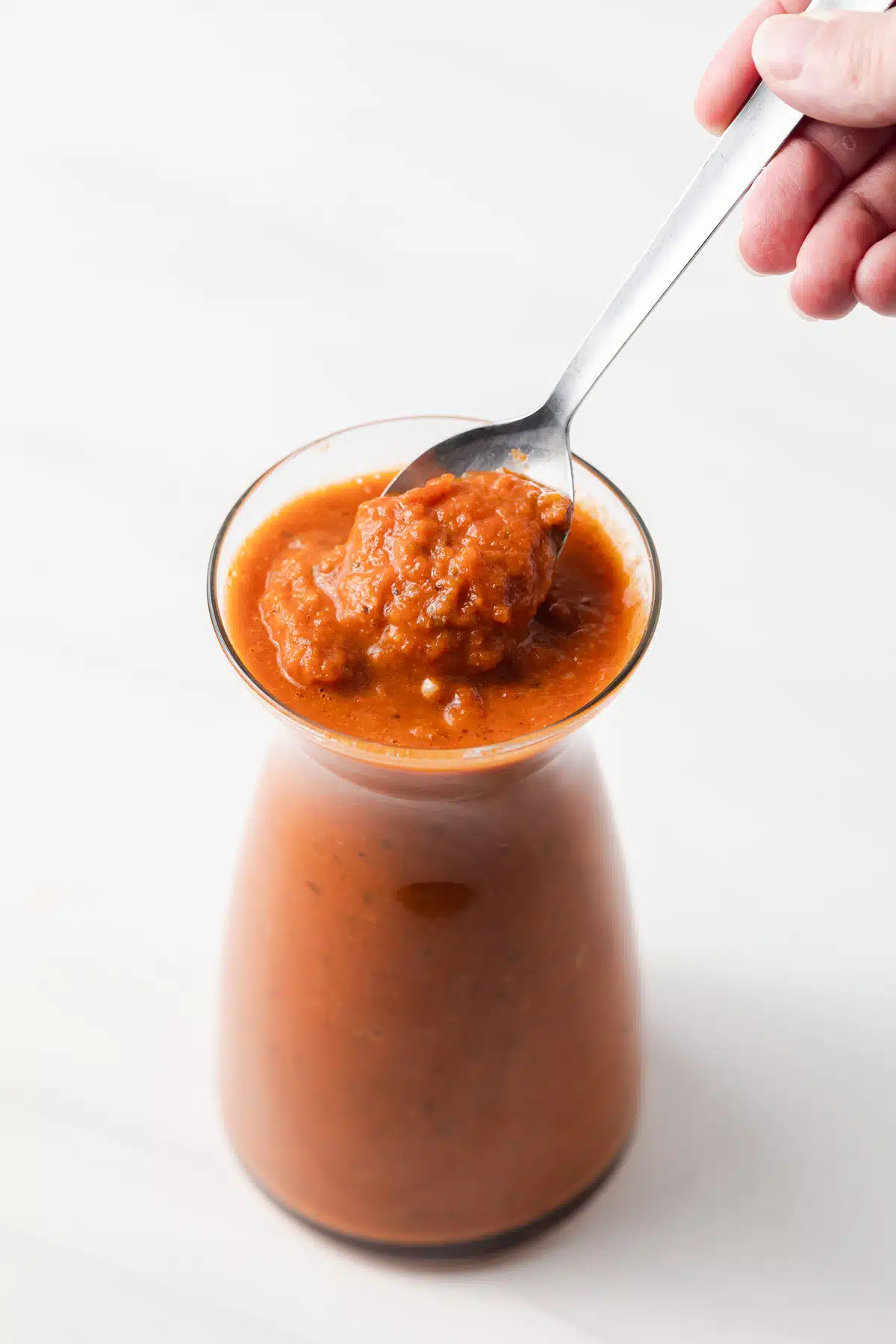 Cinco de Mayo has come and gone. But that does not mean you have to wait until next May for a delicious Mexican or Tex-Mex dinner. I adore Mexican food, particularly in the summer. This Ranchero sauce is a delicious addition to any Mexican meal. The kick of flavor is wonderful.
When it's too hot to cook, grilled fajitas are an easy yet delicious meal that can be made on the grill. Use your favorite marinade for proteins like chicken, shrimp, or flank steak. After the requisite marinating time, grill the proteins along with veggies such as sliced peppers, onions, and zucchini.
Prepare a buffet or serve family style so that your family and friends can assemble their fajitas in corn or flour tortillas. Traditionally, it's probably the case that fajitas are served with flour tortillas and tacos with corn, but don't hold me to that!
The grilled proteins and veggies with sliced avocado, cilantro rice, black or refried beans, and cheese. When I am feeling a bit extra, I may even add some grilled pineapple.
These are such fun to eat when wrapped in a flour or corn tortilla. But for those trying to avoid carbs, they're also delicious when prepared as a bowl.
IMHO, what really makes Mexican dishes sing are the salsas, dips, and drizzles that are served alongside the main event. This Mexican ranchero sauce is sure to become one of your must-haves. Right along with my peach mango salsa, fish taco sauce, chamoy sauce, cayenne pepper hot sauce, and burrito sauce.
This ranchero sauce is a little bit salsa, a little bit hot sauce, and does wonders for everything from tacos to pork carnitas to scrambled eggs (Huevos Rancheros sound familiar??)
Its flavor is most similar to an enchilada sauce – it has a tomato base and is loaded with herbs and spices like cumin, oregano, chili powder, garlic, and onion. In fact, you can even make this an enchilada sauce by blending it up and adding some chicken broth.
It has a deep and delicious flavor that I really love, and I bet you will too! Keep the festive dinners going all summer long!
---
Ingredients
Other than the hot peppers, you probably have all these ingredients in your pantry! There is nothing tricky or unusual in this sauce, but, wow, it is delicious.
Vegetable oil – Or other neutral oil for sauteeing the vegetables.
Onion – Chopped – I prefer Vidalias because they are slightly sweet – for flavor.
Garlic – Fresh minced or crushed garlic, for a kick of flavor.
Serrano pepper – This gives the sauce heat. Use a Jalapeno if you can't find a Serrano, but either must be seeded and diced.
Diced tomatoes – Two cans – make sure they are plain – not the ones with basil or other herbs mixed in.
Spices – dried oregano, ground cumin, chili powder, and salt all give this sauce an amazing flavor.
---
How to Make Ranchero Sauce
This sauce requires sauteing and simmering, but it will be ready to use in just about 15 minutes.
Be sure to check out the full recipe and ingredient list below
Saute the veggies. Heat the oil in a medium-sized saucepan over medium-high heat. Add the onions, garlic, and serrano pepper; sauté for 2 or 3 minutes, until softened.
Add tomatoes. Reduce the heat to medium-low. Add the tomatoes and cook for 5 or 6 minutes, stirring occasionally.
Add the spices. Add the oregano, cumin, chili powder, and salt to taste; simmer for about 10 more minutes, until the liquid is reduced.
Substitutions
Serrano pepper: Jalapeno may be used instead.
Onion: Shallots may be used instead if you desire a milder flavor.
---
Variations
This homemade ranchero sauce recipe is pretty darn close to perfect as is, but you can tweak it a bit to your preference.
Spicy – Increase the heat here by adding more serrano or jalapeno peppers or add hot sauce or cayenne pepper.
Southwestern – Give the sauce a smoky flavor but add some blended chipotle peppers in adobo sauce.
Storage
You can store this sauce in an airtight container in the refrigerator for up to 7 days!
---
Tips
I like this sauce with a little bit of chunky texture to it, but if you prefer a smoother sauce, use an immersion blender. You can also transfer the mixture to a blender or food processor after it has cooled to smooth it out.
If you want to try to use this ranchero sauce as an enchilada sauce, add some chicken broth to thin it out, and blend it in a blender until the texture is smooth.
Mexican food always tastes like a celebration. It's festive and delicious and these sauces help make it so. Enjoy!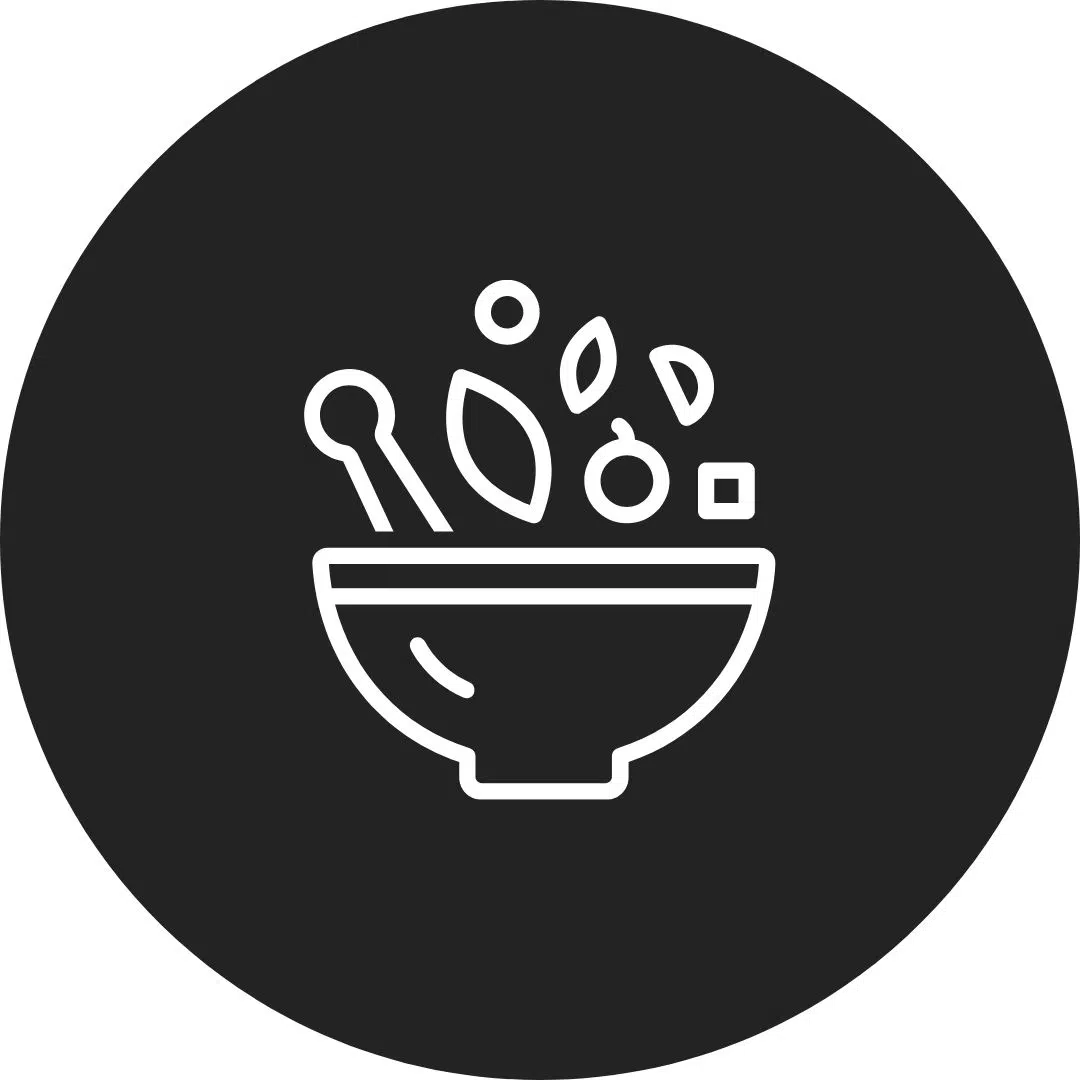 Printable Recipe