This post may contain affiliate links. Read the full disclosure here.
This rich and creamy mushroom sauce turns any protein into a decadent entree. It's earthy, creamy and delicious, and even better – easy to make!
I've been around long enough to know that mushrooms are a polarizing ingredient. People seem to love them or hate them. No one seems to think mushrooms are "fine" or "ok." Put me in the love them category.
If you are not an "I love mushrooms" person, this creamy mushroom sauce is not for you. You should take a look at my onion gravy, my creamy peppercorn sauce for a steak, or my Hawaiian teriyaki sauce for chicken.
If, in addition to being a sauce fanatic, you are also a mushroom fanatic, then you are going to love this sauce. You'll also love my diane sauce and chicken marsala sauce, if you haven't already tried it. For those of you who are also fans of cream sauces, well, then, consider this an early holiday gift.
This sauce is crazy delicious. Sauteed mushrooms, with a touch of garlic and thyme, a bit of wine, broth and cream combine to make a very flavorful and decadent sauce.
The best thing about this cream sauce is how versatile it is. It's delicious served over steak, pork chops or grilled chicken breast. It can turn a baked potato or mashed potatoes into a full and hearty vegetarian entree. And toss it with fresh pasta or over ravioli and serve it with parmesan cheese for a creamy delicious pasta sauce.
This sauce is so rich and creamy, it is almost an entire meal in a pan. All you need to serve over the protein of your choice with with is a simple mixed green salad or roasted broccoli and consider dinner finished.
---
Ingredients
This mushroom sauce recipe is made with simple ingredients which are easy to find.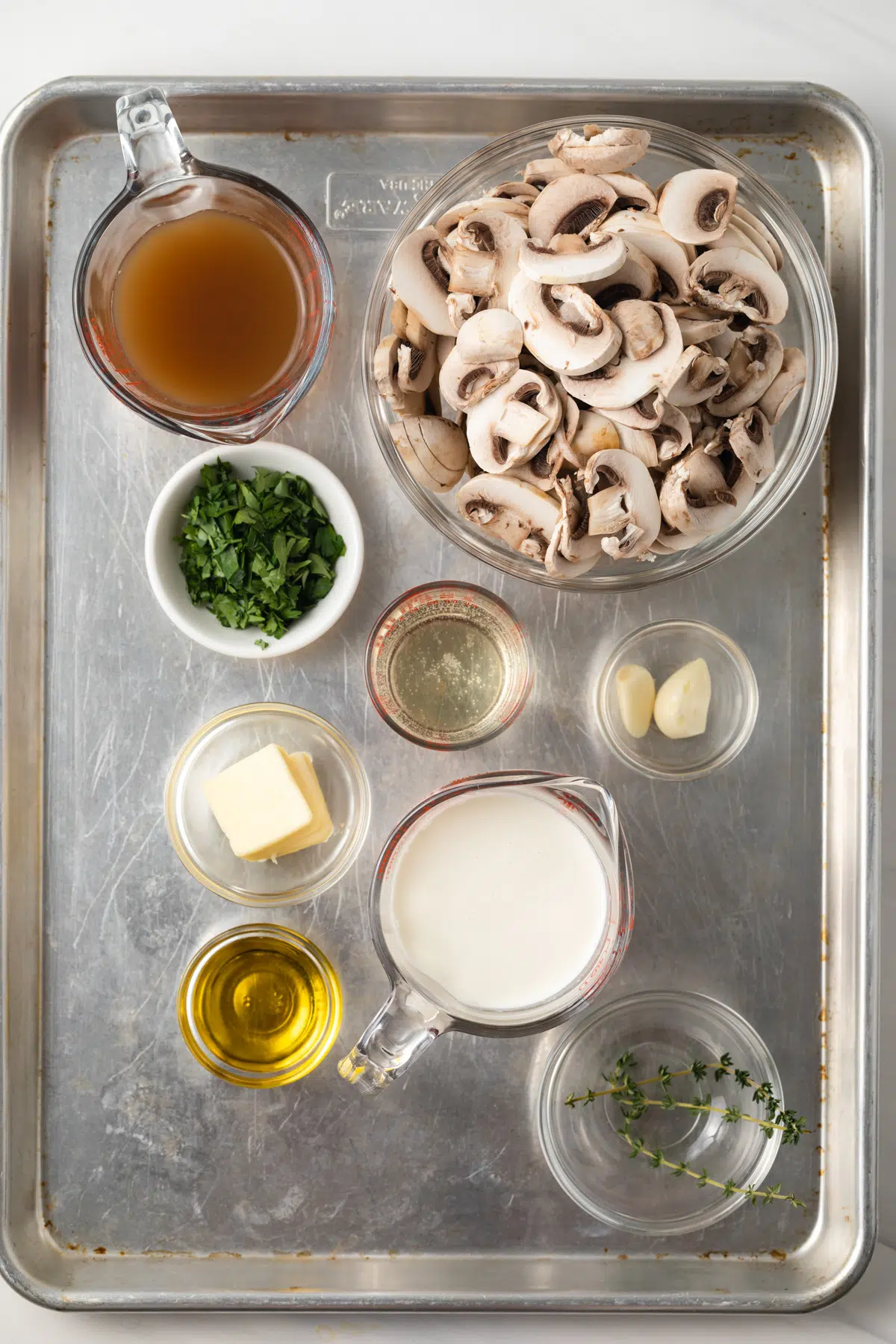 Butter – Unsalted, as always
Olive oil – Just a touch.
Mushrooms – Sliced mushrooms are the base of this sauce.
Salt and pepper to taste
Garlic – Fresh garlic cloves, minced or pressed, not from a jar, please.
Thyme – I always prefer fresh thyme but you can use dried thyme if you don't have fresh.
White wine – For flavor.
Chicken broth – I use low sodium broth so the sauce isn't overly salty.
Heavy cream – Creamy goodness.
Parsley – For garnish.
---
Instructions
This creamy mushroom sauce starts with searing mushrooms to give them an earthy flavor. Add the liquids and give it a simmer.
Heat the olive oil and butter in a skillet over medium-high heat. Add the mushrooms, salt, and pepper and cook until golden brown. Add the garlic and thyme and cook for another minute.
Add the wine, deglaze the pan, and reduce until almost entirely evaporated.
Add the chicken broth and cream and simmer until reduced by half.
Stir in parsley and season with salt and pepper to taste.
Substitutions
Mushrooms – Use whatever combination of mushrooms you want – regular button mushrooms are delicious, you can also use more gourmet varieties like oyster or shiitake.
Broth – You can use vegetable broth if you want to make this vegetarian.
Wine – Use any dry white wine you want to. If you are avoiding alcohol you can increase the amount of broth. I think red wine overpowers this sauce so I don't suggest using it here.
---
Variations
I was making this sauce once and the chicken broth in my fridge had expired, so I just skipped the broth, used a little less cream, and boiled it down until it was almost completely reduced. What was left were creamy, rich, and flavorful mushrooms, with very little sauce. I served it over toast and with a simple green salad for a delicious mushroom toast dinner.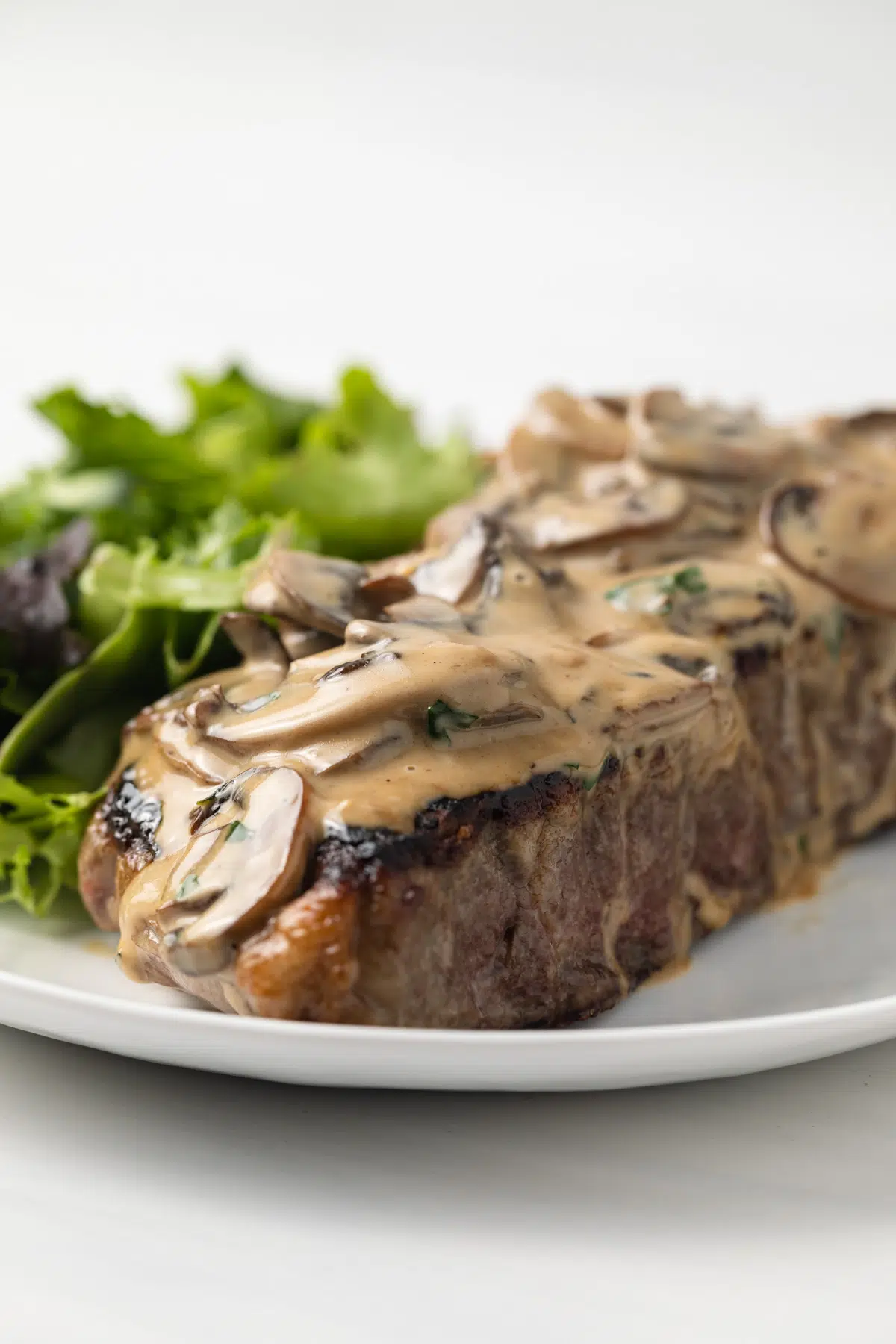 Storage
Because of the cream, this doesn't keep well. It's best to use it immediately after making it.
---
Tips
Make sure the mushrooms are fully sauteed and have released all their water before adding the liquid.
These are some of my other favorite gravy recipes.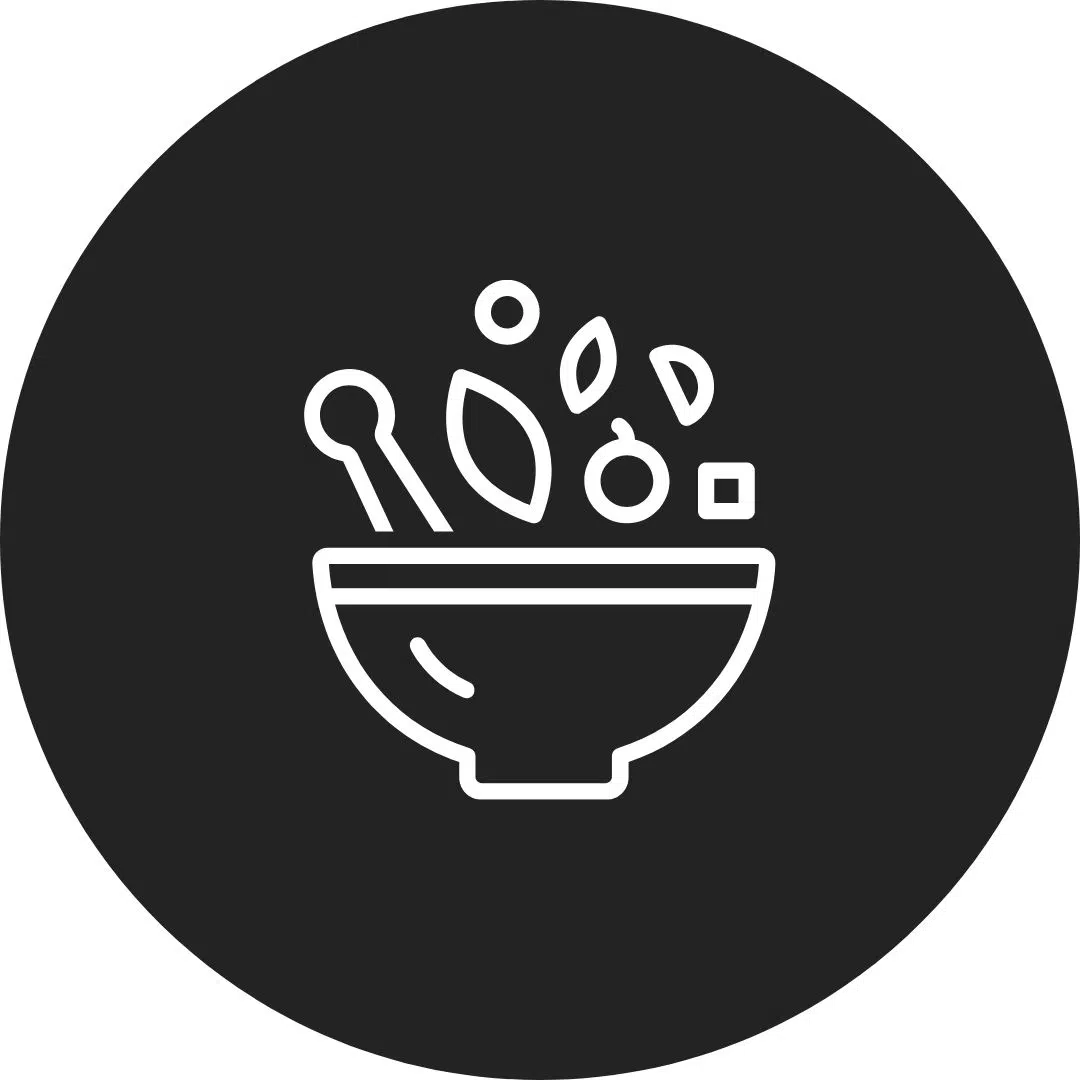 Printable Recipe