This post may contain affiliate links. Read the full disclosure here.
This sausage gravy is made with just a handful of ingredients! It's flavorful and comes together in a matter of minutes. Serve it over biscuits for a phenomenal Southern-style breakfast.
Be still my heart. You guys, this sausage gravy is a key component of one of my all-time favorite breakfasts. Sausage biscuits. Or for a real indulgence, try sausage gravy over grits. Ok, ok, we can throw in some berries too – if we must.
I just can't resist this dish when I see it on a menu. A hot and flaky buttermilk biscuit smothered in this rich and creamy sausage gravy. It is both satisfying, indulgent and decadent. It's pure comfort food!
You can make your own biscuits using this biscuit recipe, they'll be fresh and steaming right out of the oven. Then slice them open and spoon this amazing gravy right on top. The slightly spicy and distinctive taste of the sausage gives this creamy gravy so much flavor. You might not have room for seconds, but you will wish you did.
This gravy can also be served over grits – which honestly, is just too good. Perfectly cooked grits with a little bit of butter and cheese topped with this sausage gravy? Can you imagine a better cold Saturday morning breakfast? You'll probably want to have salad for lunch that day, but it all evens out, doesn't it?
This gravy is a cousin of my country white gravy. Both are milk-based gravies which are popular in the south and they made by starting with a basic white sauce. Another gravy that makes for a delicious and filling breakfast is my Hawaiian Loco Moco gravy.
But if you want gravy for dinner, it's hard to resist this Authentic Italian Gravy recipe. Make some pasta, throw together a small salad, and heat up some bread – you're all ready for a warm and cozy Sunday night dinner. Though I admit – I don't recommend making this the same night as you have had the sausage gravy for breakfast! They are two absolutely delicious meals, but you likely want to space them apart.
---
Ingredients
This yummy southern staple gravy is made with just four simple ingredients, but the taste is anything but.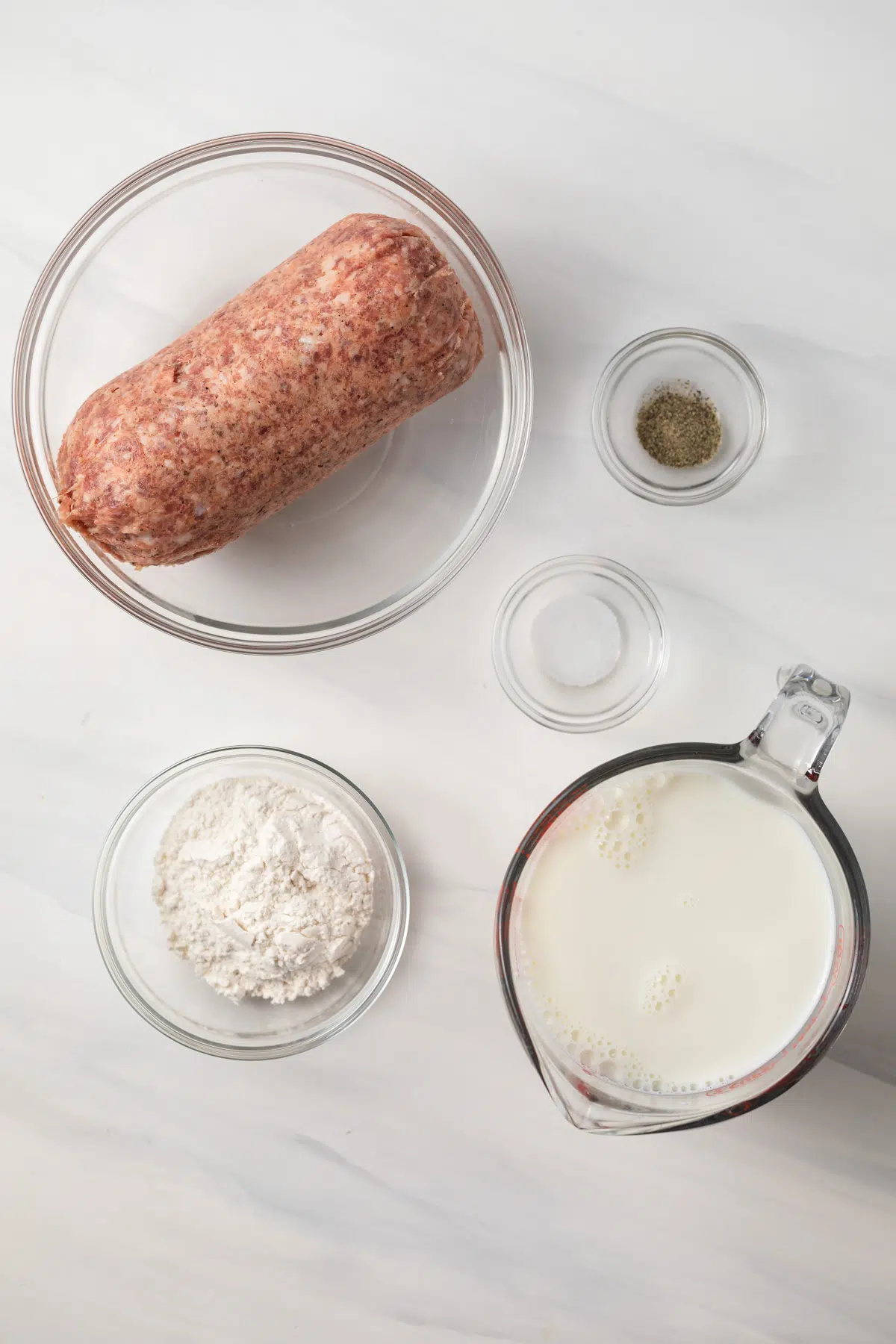 Ground pork sausage – You can buy bulk pork breakfast sausage or buy packaged sausages and remove the skin.
Flour – Just a bit of all purpose flour to thicken the sauce.
Milk – Whole milk adds flavor and richness to the sauce.
Seasonings – Salt and pepper for seasoning.
---
How to Make Sausage Gravy
This gravy is as rich and delicious as it is quick and easy.
Be sure to check out the full recipe and ingredient list below
Cook the sausage in a large skillet over medium heat for 5-6 minutes or until no longer pink, stirring frequently. Drain the excess fat.
Add the flour and cook, whisking constantly, for 3-5 minutes.
Slowly pour in the milk. Let the gravy cook stirring occasionally until it thickens, about 2 minutes.
Stir in the salt and black pepper then adjust to taste. Serve immediately.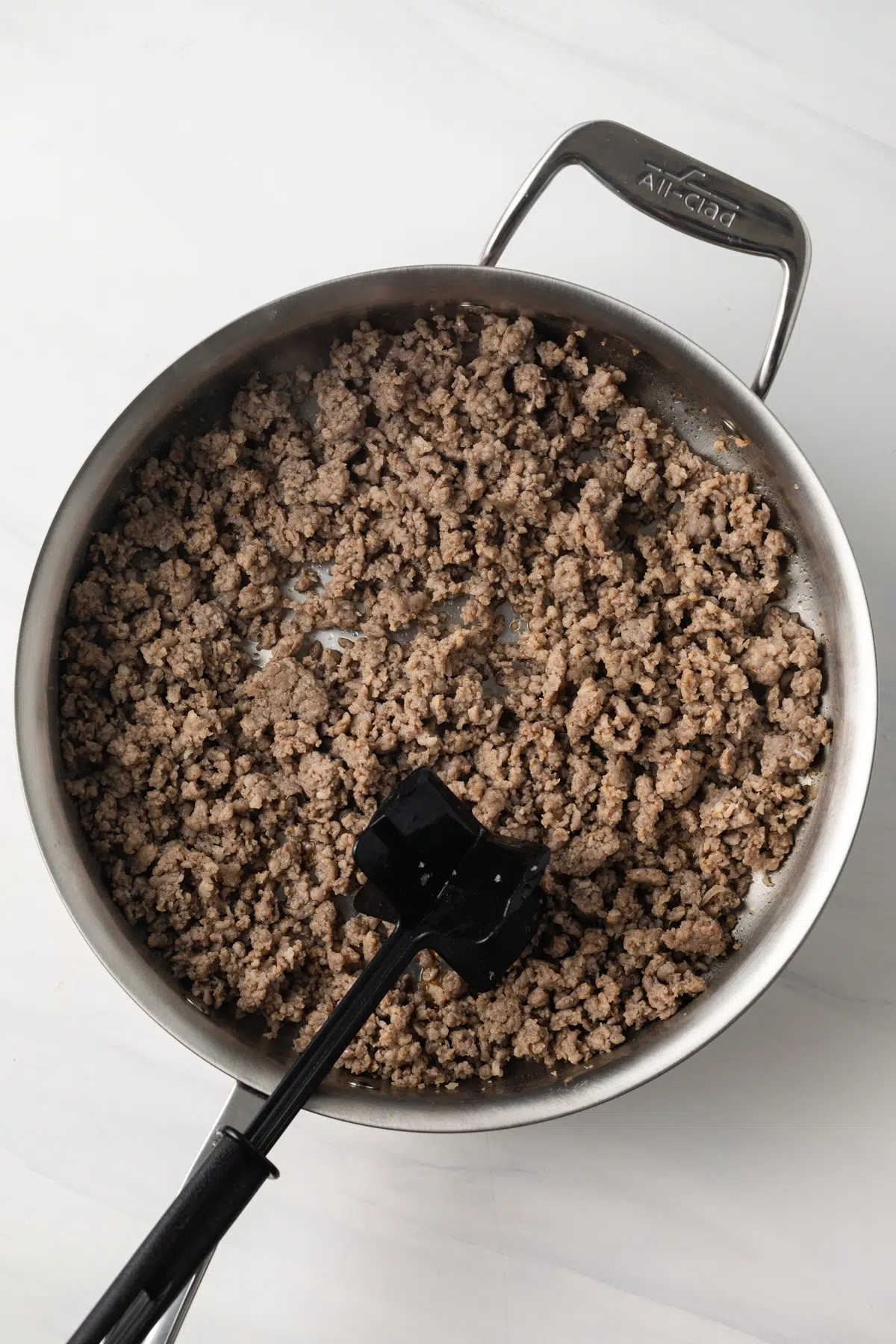 Substitutions
Sausage – you can use chicken or turkey sausage if you would rather. I wouldn't use a spicy sausage with this – that's not really the flavor we're going for.
Flour – you can use gluten-free flour if you have it.
Storage
Refrigerate – Cool for 1 hour then transfer to an airtight container and refrigerate for up to 4 days.
Freeze – Cool for 2 hours then transfer to a freezer-safe container and freeze for up to 3 months. Thaw overnight in the refrigerator.
Reheat over low heat and add a little cream if the sauce is too thick.
---
Tips
The gravy will thicken a bit as it cools

.
Chocolate bar marzipan jujubes jelly-o carrot cake caramels. Tootsie roll cookie jujubes powder icing lemon drops. Pastry brownie topping oat cake chocolate cake jelly candy gingerbread tart.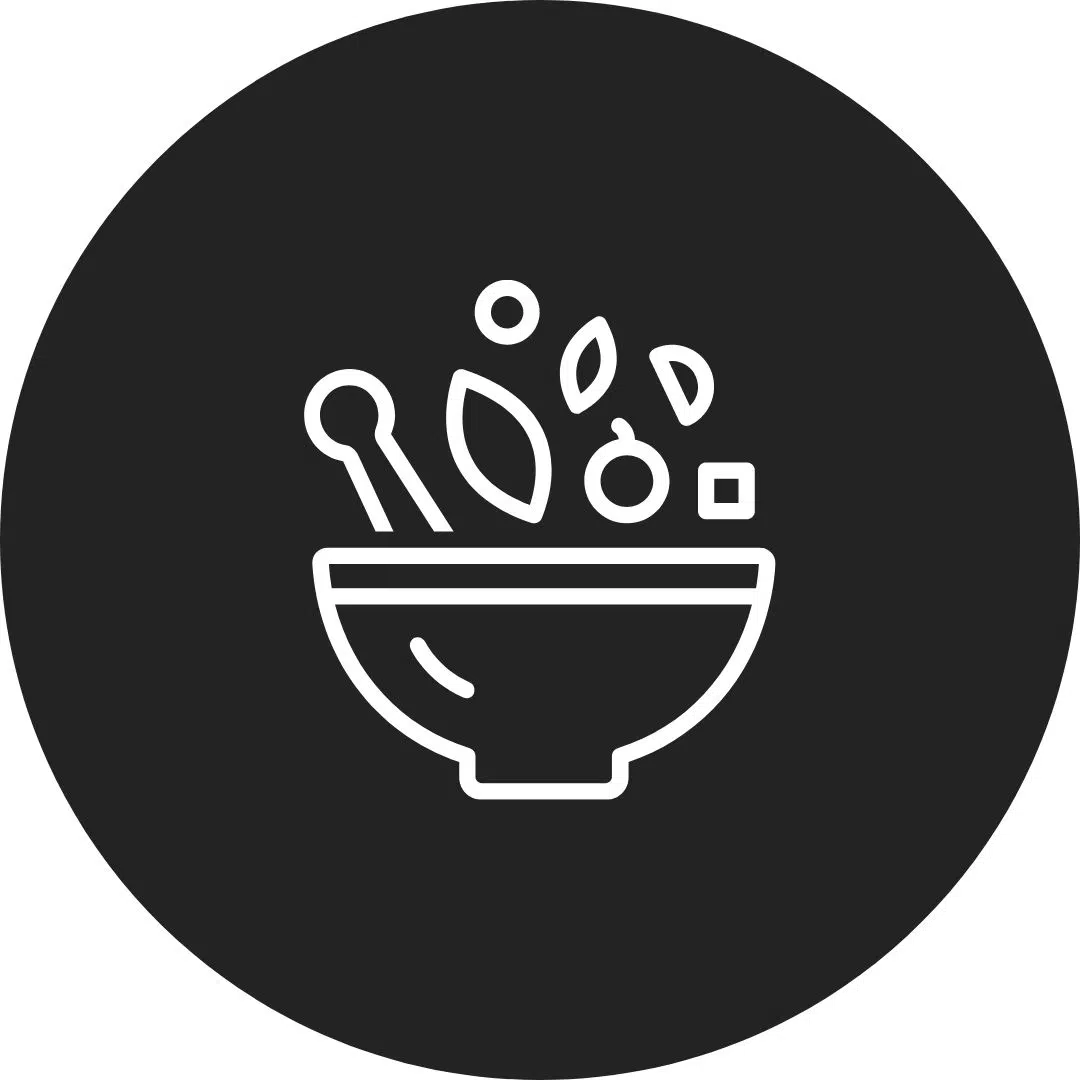 Printable Recipe