This post may contain affiliate links. Read the full disclosure here.
This easy garlic butter sauce is made with just 3 ingredients and it's the best dip for pizza crust and breadsticks!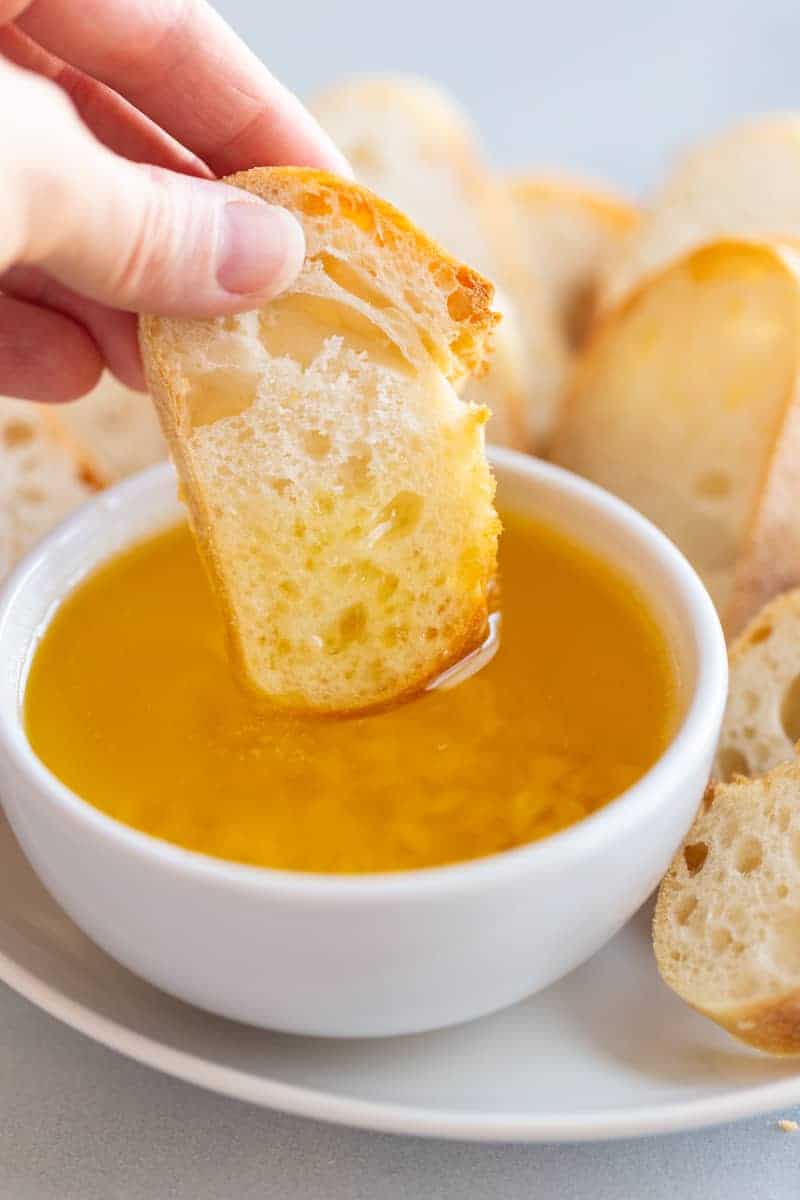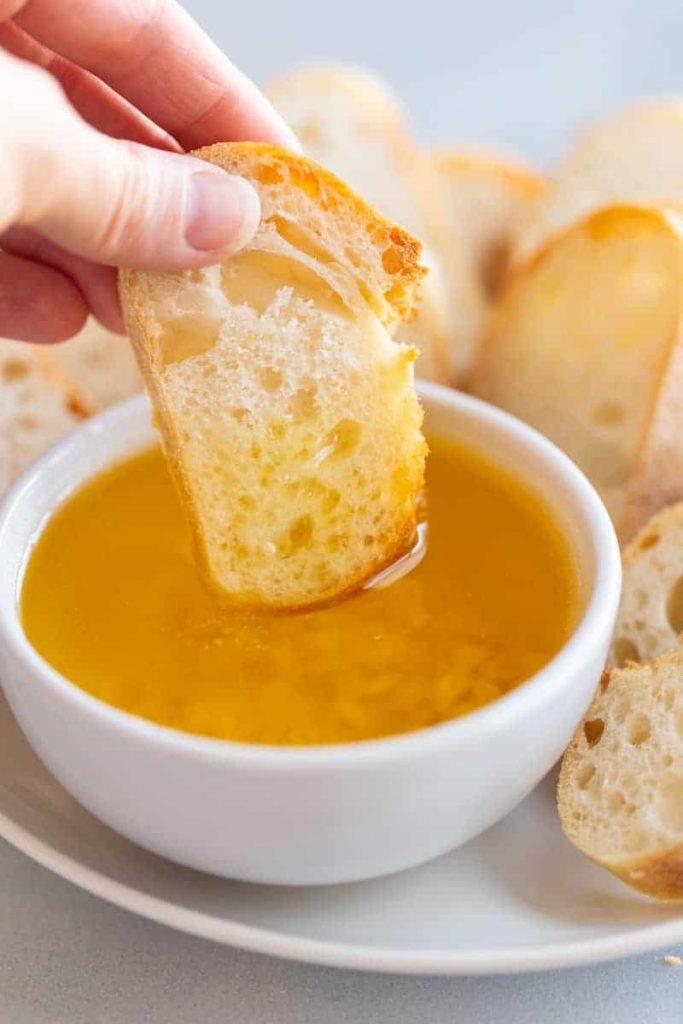 Garlic Butter Sauce
We love getting those little containers of garlic butter with our takeout pizza! It's so good and pairs wonderfully with the crust.
We couldn't resist making some of our own.
And it's incredible with all sorts of bread.
Typically, we serve it with freshly baked crusty bread but you could also pair it with shrimp, fish, potatoes… nearly any vegetable. It's also wonderful tossed with pasta noodles as we do with our amogio sauce and sage butter sauce.
The most wonderful thing about garlic butter sauce is the leftovers! After the butter cools it will become solid again and it spreads wonderfully over warm toast with your morning breakfast.
How will you serve up this buttery sauce?
If you're looking for other sauces to go with shrimp, try our boiling crab sauce.
Garlic Butter Sauce Ingredients:
To make this homemade garlic butter sauce recipe, you will need:
Unsalted Butter: Clarified butter works best if you want a bright yellow sauce
Garlic: Loads of minced garlic make the butter taste AMAZING!
Salt: Adjust it to your taste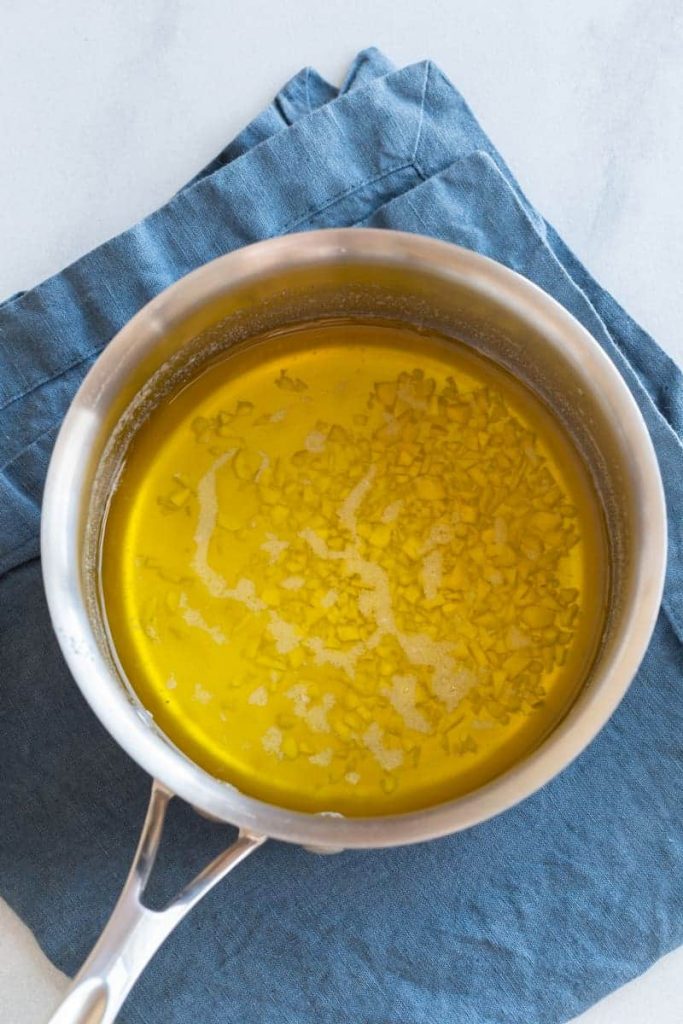 How to Make Garlic Butter Sauce:
To make this easy garlic butter sauce, simply…
Melt the butter in a saucepan. It takes just a few minutes to melt the butter.
Add the garlic and salt. Cook just until it's fragrant. This will take about 3 minutes.
Let stand then serve. Allow the sauce to rest for 3 minutes then it's ready to serve in a variety of ways.
Ways to serve Garlic Butter Sauce:
There are quite a few ways to serve this sauce recipe.
Serve it as a dip for bread, pizza crust, shrimp, and veggies.
Let it solidify and serve it as a spread over toast, bagels, and English muffins.
Drizzle it over potatoes and steamed vegetables.
Top a warm steak with a pat of solidified butter.
How to Store Garlic Butter Sauce:
In the refrigerator: Allow the sauce to cool to room temperature then transfer it to an airtight container and refrigerate for up to 5 days.
In the Freezer: Allow the sauce to cool to room temperature then transfer the sauce to a freezer-safe container. Press a piece of plastic wrap flush against the surface and seal the container with a lid. Freeze for up to 3 months.
When you are ready to use the sauce, thaw it overnight in the refrigerator. Or you can defrost the butter in the microwave in 10-second bursts until softened.
A good dipping sauce can make or break your meal. That's why we have thoroughly tested our sauces to make sure they are worthy of being made in your kitchen. Below are a few of our favorites.