This post may contain affiliate links. Read the full disclosure here.
Easy apricot bbq sauce that takes minutes to make and can be enjoyed right away with your choice of protein or stored for later use.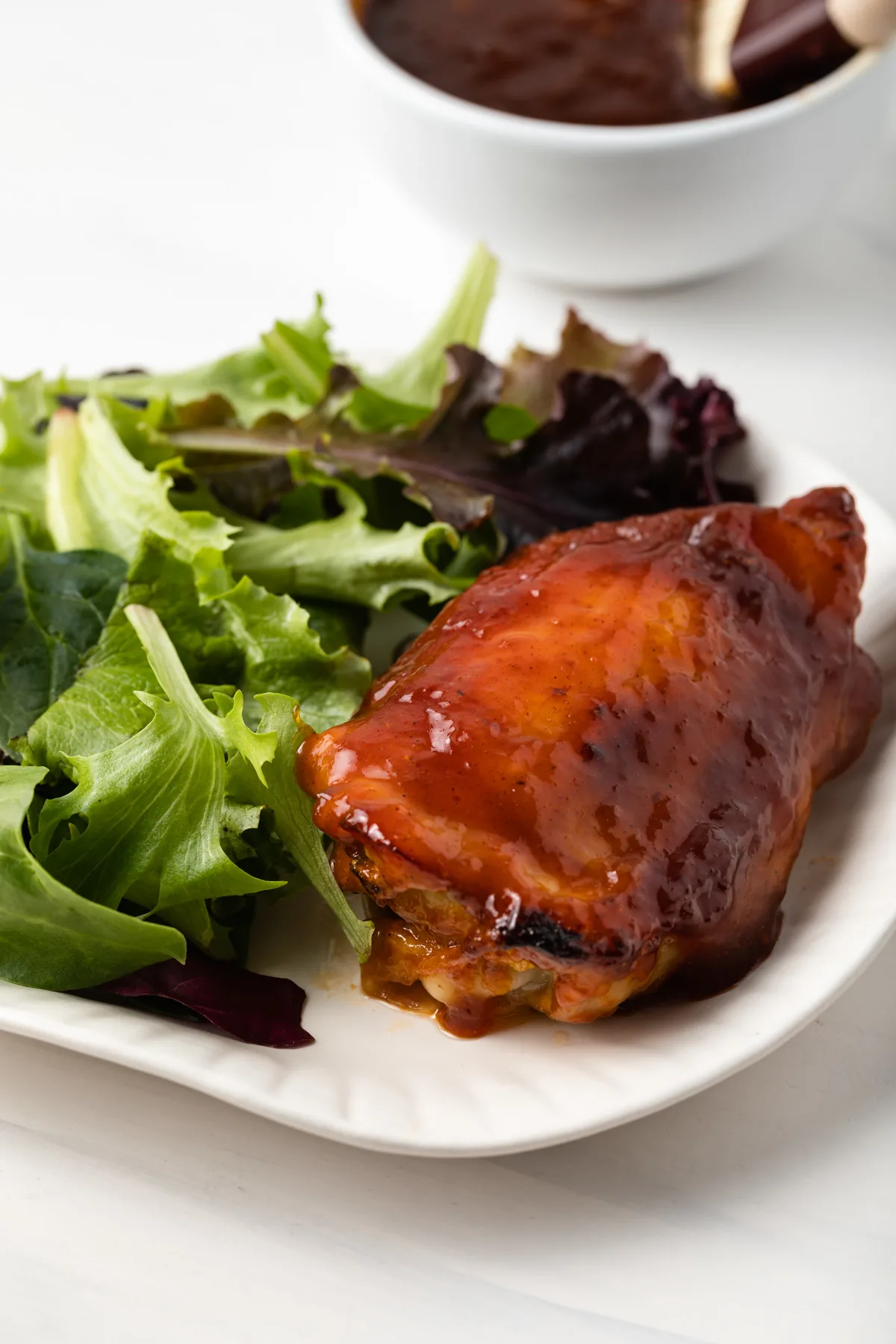 It may sound weird to add fruit to something like barbeque sauce but I can assure you, this is one of those ah-ha moments.
Apricot bbq sauce is something we came across on the food network and it is by far one tasty way to diversify the flavors in your kitchen. The sweet apricot flavor paired with smokey bbq sauce is unexpected and heavenly when slathered over grilled meats.
Our apricot sauce comes together quickly with the use of apricot jam. It's made similarly to our homemade bbq sauce where the spices are toasted then all the ingredients simmer until melded together.
If you are looking for another fun bbq sauce flavor, try our popular blueberry bbq sauce or Jack Daniels sauce! Or this sweet mumbo sauce and honey sriracha sauce. All are perfect for serving with grilled chicken.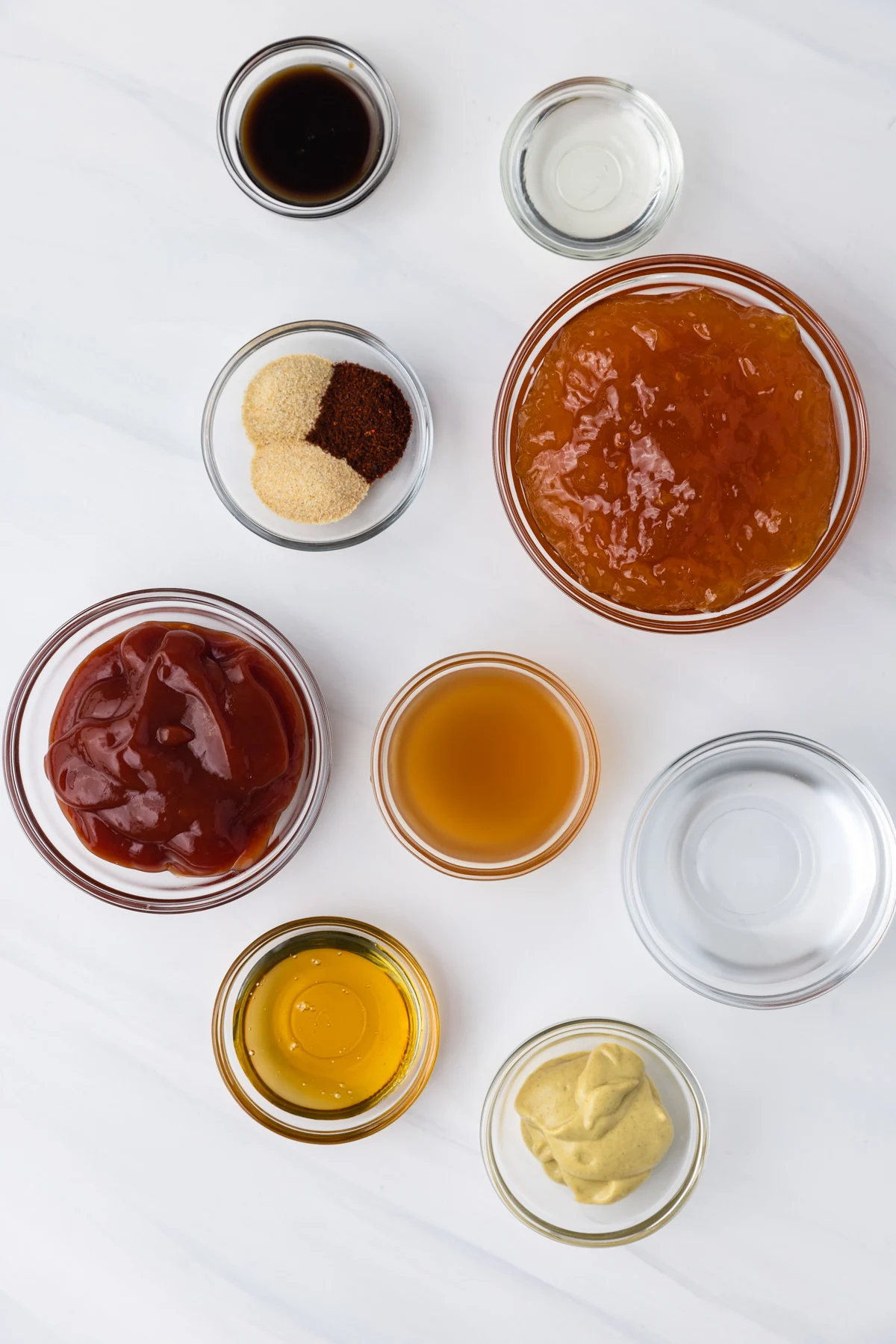 Ingredients
Apricot bbq sauce is made with just a handful of ingredients and can be adapted in a variety of ways.
Oil: Used to toast the spices.
Spices: Garlic powder, onion powder, and chili powder give the sauce that smokey bbq flavor.
Apricot jam: We use storebought apricot jam but if apricots are in season, try making your own jam.
Apple cider vinegar: Adds a lovely tang.
Ketchup: This is the base of the tomato-y bbq flavor.
Honey: A little extra sweetness.
Dijon mustartd: Spicy brown mustard can be used if you don't have dijon.
Worcestershire sauce: Helps to round everything out.
You can make this simple bbq sauce in…
Saucepan: We like to use a medium stainless steel saucepan. A heavy bottomed one is preferred.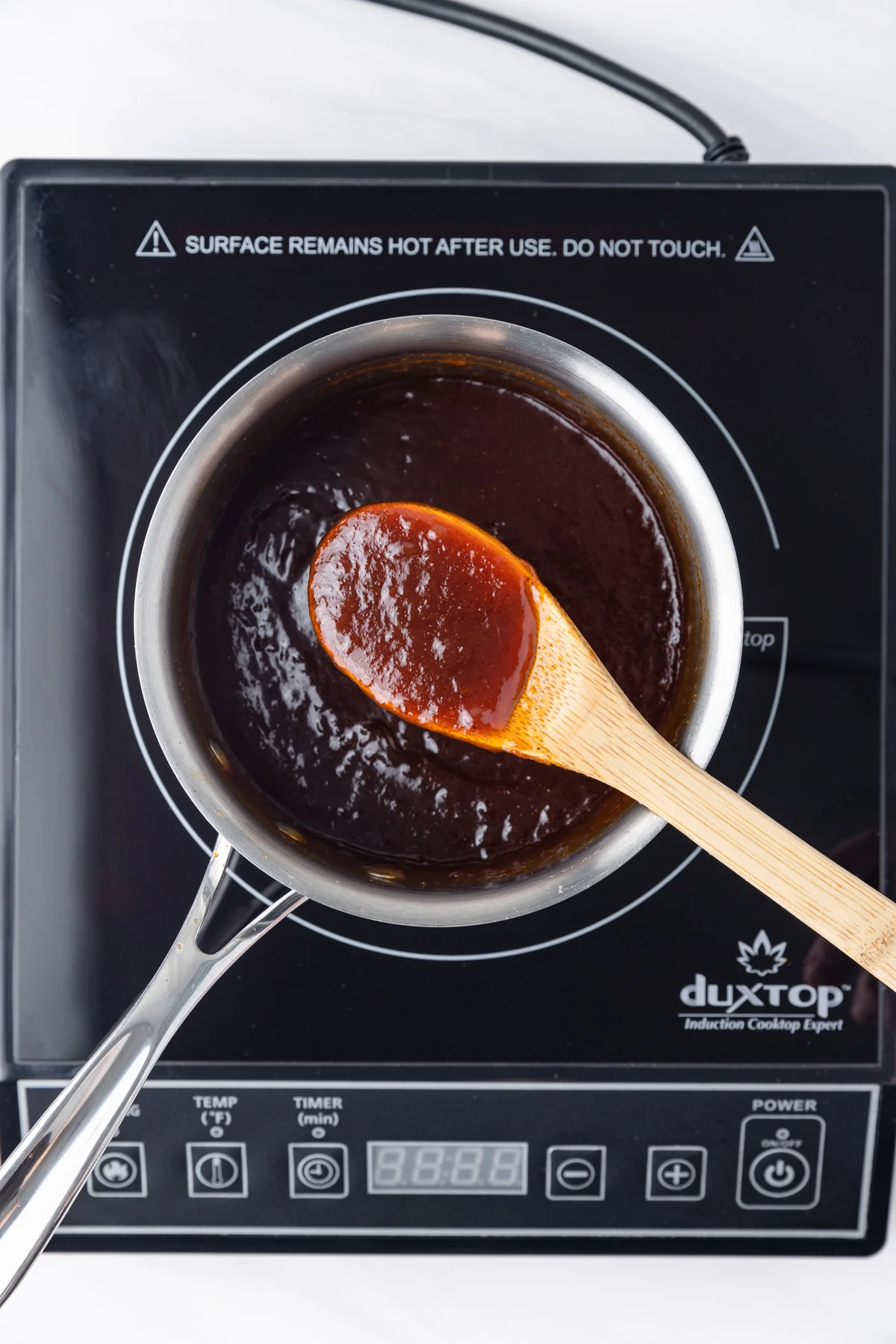 How to Make It
It's all too easy to make this flavorful apricot bbq sauce.
Toast the spices. Cook them with the oil over medium heat until fragrant. This takes around 3 minutes.
Melt the apricot jam: Add the apricot jam and stir until melted and smooth.
Simmer with remaining ingredients. Add the remaining ingredients and simmer until thickened.
Use right away over grilled meat or allow the sauce to cool to room temperature before storing in glass jars in the refrigerator.
How to Serve It
BBQ sauce can be served in any of these ways:
With grilled meat: The most common use is grilled chicken and grilled pork! But it's also great on baked chicken and baked pork.
With sandwiches and burgers: Add it to burgers and hot sandwiches.
With vegetables: It's perfect with grilled veggie kabobs.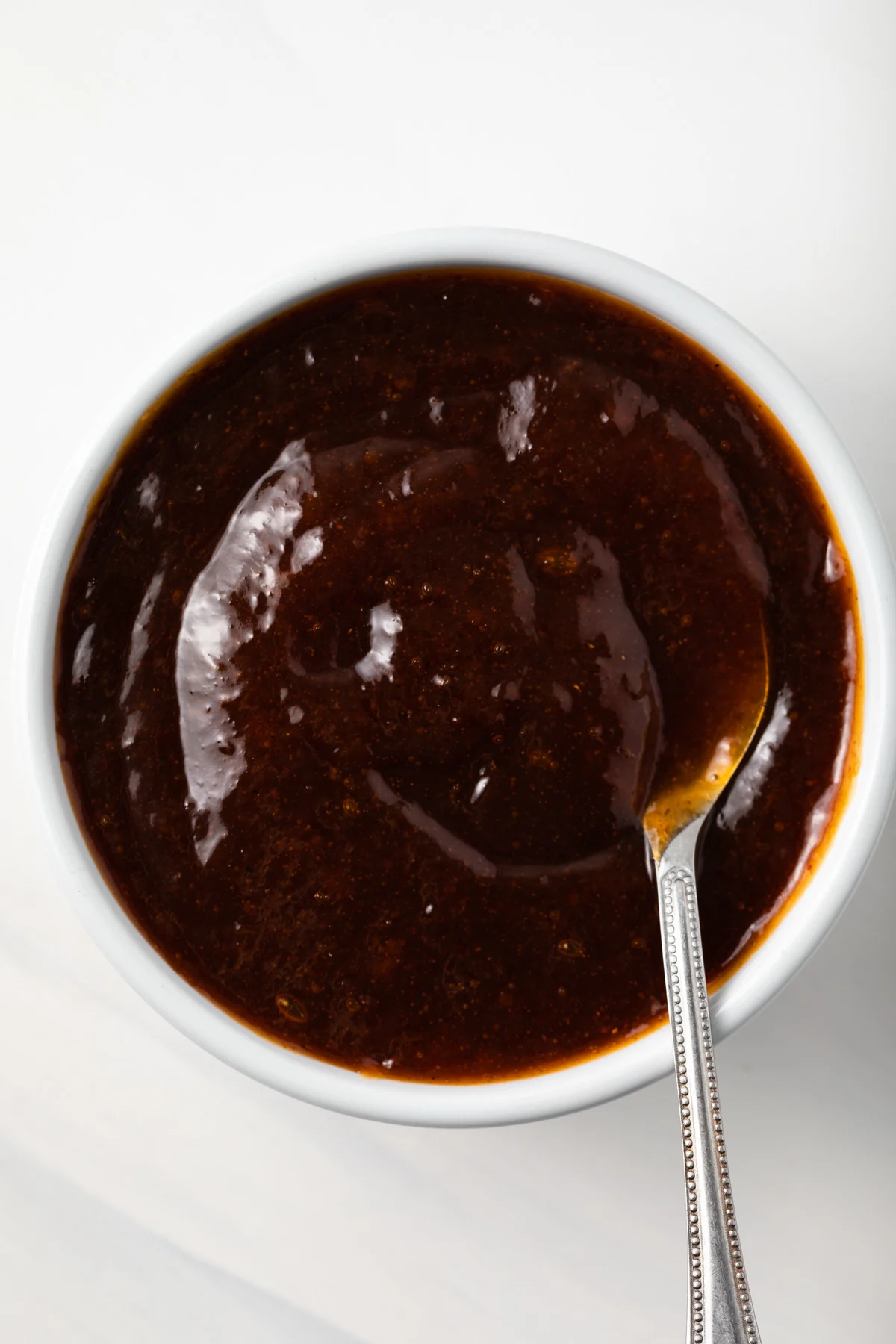 Recipe Variations
If you would like to change things up, feel free to try these:
Add cayanne: Adding cayanne will kick up the heat so the sauce is sweet and spicy. Add a little at a time until the desired tasted is achieved.
Use chunky or smooth jam: Chunky jam will leave bit of apricot in the final bbq sauce. While, smooth jam will leave a smooth bbq sauce. Use whichever one you prefer.
How to Store
Refrigerate – Cool to room temperature then store in an airtight container in the refrigerator for up to 1 month.
Freeze – Cool to room temperature then place in a zip-top freezer bag and store in the freezer for up to 1 month. Thaw in the refrigerator overnight.