Chicken Nugget Dipping Sauce
This post may contain affiliate links. Read the full disclosure here.
Sweet and tangy Chicken Nugget Dipping Sauce that is perfect for serving with your favorite chicken nuggets. With just 5 simple ingredients you can have this Chic-Fil-A Copycat Chicken Nugget Sauce in no time.
I have to admit, I don't often go out for fast food. I'd rather splurge on a perfect chewy brownie or a chocolate lava cake. Still, it is hard to pass up Chick Fil A nuggets. I am completely under their spell – and I know I am not alone.
The pickle juice brined, garlic powder dusted, crispy chicken nuggets are truly little bites of perfection. The chick fil a sauce is the perfect tangy condiment to dip the chicken pieces into.
I am a huge fan of trying to recreate beloved favorites. My copycat recipes – I have loads of them. I have made a copycat Mumbo sauce, a copycat Boiling Crab sauce, a copycat Burger sauce.
Copycat sauces are fun to try to recreate. It is always a bit of an experiment getting the ingredients and the quantities just right. The feeling when I get it just right is a combination of satisfaction, joy, and excitement.
This particular copycat recipe is made quickly using a handful of simple, pantry staple ingredients.
The ingredients include mayonnaise to make it creamy, bbq sauce for richness, lemon juice for zest, dijon mustard to balance the flavors, and honey for sweetness. Mixed together they somehow create a delicious, vibrant, tangy and creamy sauce.

It's delicious served with chicken nuggets, french fries, or on a chicken breast sandwich.
Use frozen chicken nuggets, or make your own. I've recently purchased an air fryer and now I believe it is the only way to cook "fried" foods. It really does create a crunch and crispiness similar to traditional fried food.
This sauce is more than a dipping sauce, it's also delicious on a chicken sandwich. Pick your favorite variety of meat – fried, grilled, or even pulled chicken. Use a toasted and buttered brioche bun and a slathering of this sauce to turn an ordinary sandwich into something special.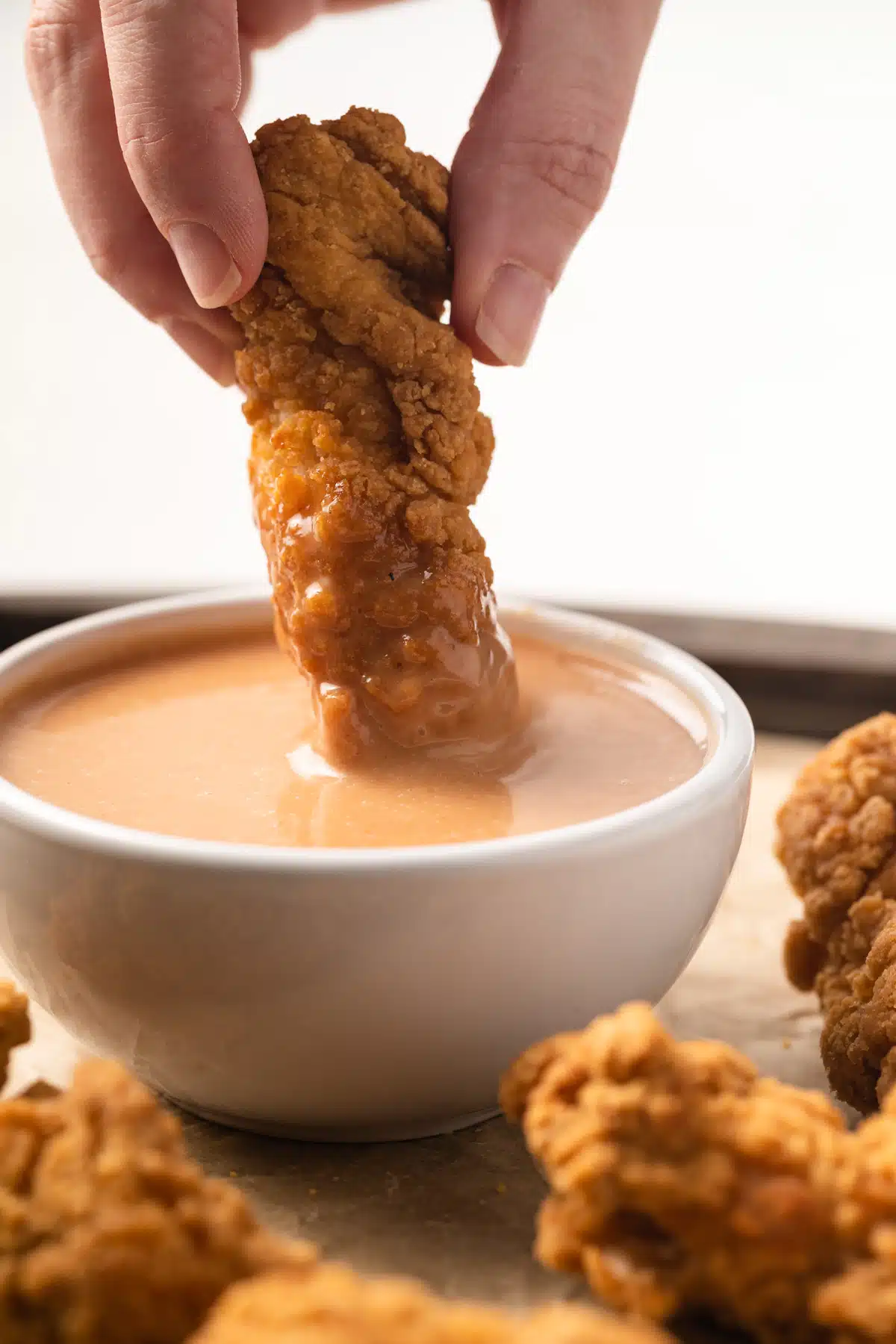 ---
Ingredients
This bright, zesty, and tangy chicken dipping sauce comes together with a few simple pantry-staple ingredients.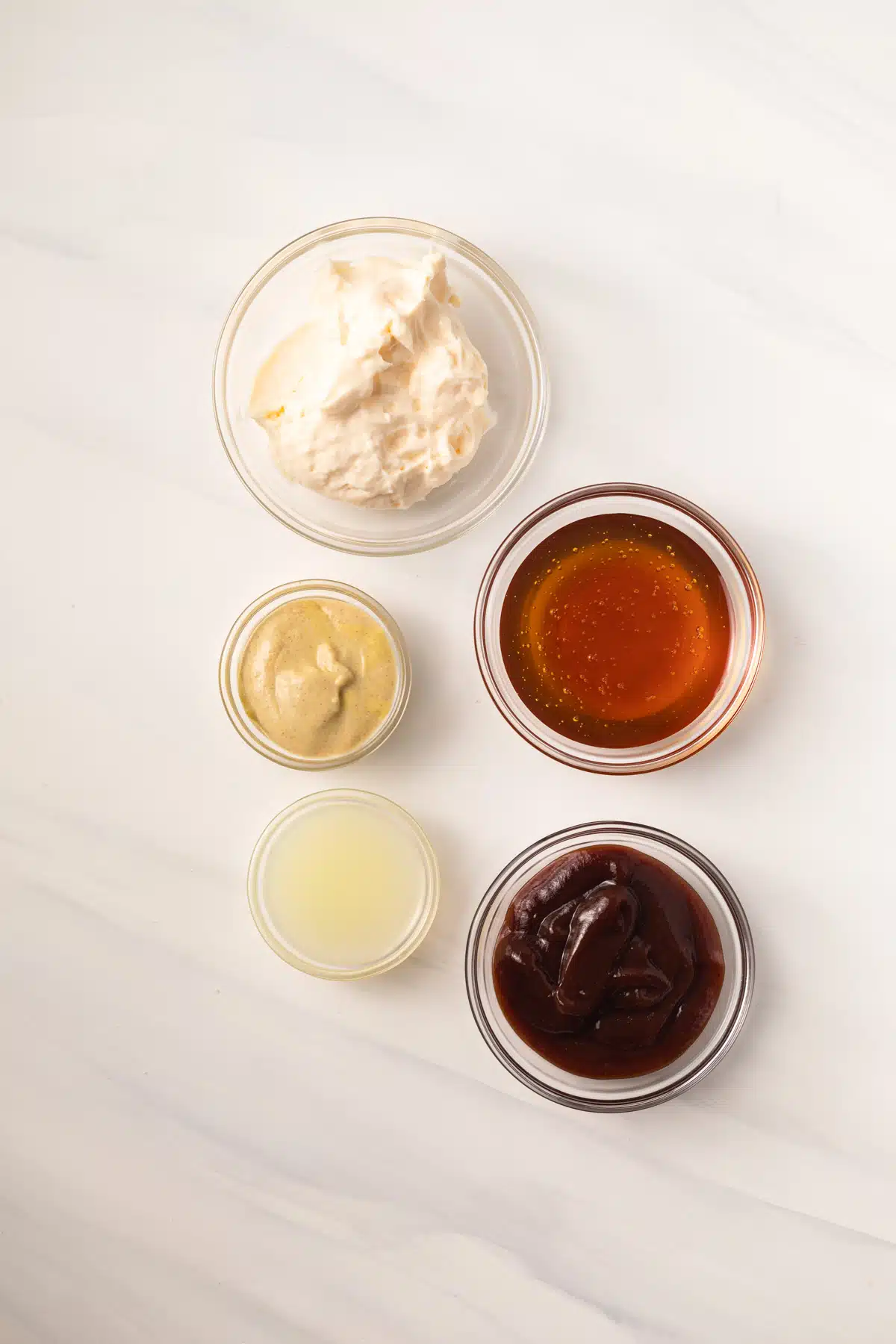 Mayonnaise: I tend to use Hellman's but your favorite mayonnaise will work fine.
Honey: Honey adds sweetness and a bit of texture to the sauce.
Dijon mustard: For a little depth of flavor.
Bbq sauce: Make your own using this recipe or use your favorite store bought barbecue sauce.
Lemon juice: Fresh squeezed, from a lemon, not a jar.
---
How to Make Chicken Nugget Dipping Sauce
This Chick-Fil-A copycat sauce is quick, simple, and absolutely addictive.
Be sure to check out the full recipe and ingredient list below
Mix ingredients. In a medium bowl, whisk the mayonnaise, honey, dijon mustard, bbq sauce, and lemon juice together.
Cover and chill. Cover and refrigerate for an hour before serving to allow the flavors to meld.
Enjoy. Serve with your favorite chicken nuggets.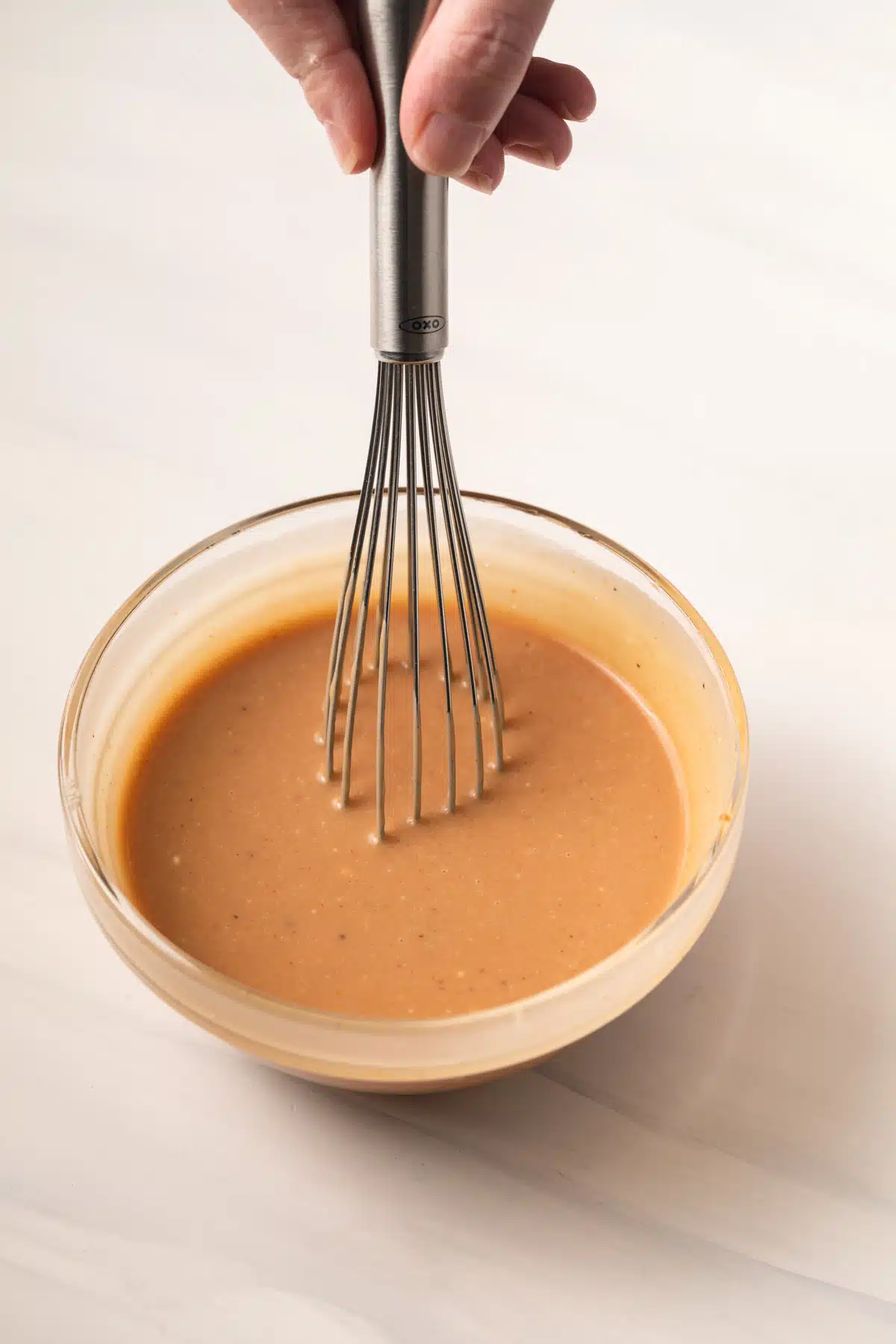 Substitutions
Mustard – If you don't have dijon mustard, you can use yellow mustard with a few drops of vinegar so you don't lose the tang.
---
Variations
This copycat chick fil a dipping sauce recipe is delicious just as it is. As with many of my sauce recipes, this can be tweaked a bit to suit your preferences.
Spicy – Use hot honey or hot sauce to give this dipping sauce a bit of a kick.
Deluxe – With so many mustard varieties, you can experiment with your favorite.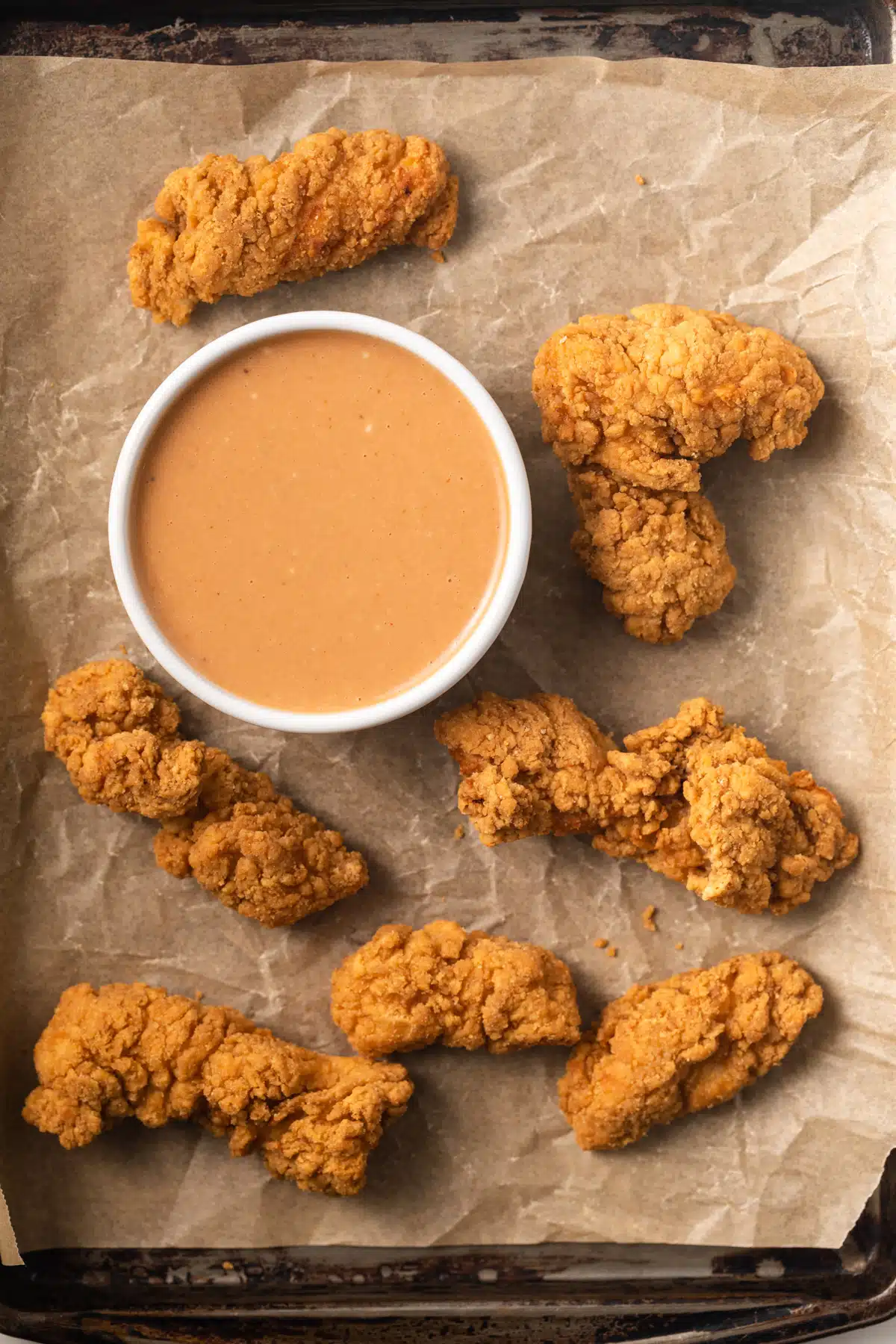 Storage
Keep your chicken nugget dipping sauce in an airtight container in the fridge for up to 1 week.
---
Tips
Mix all the ingredients completely to blend.
Whole-seed dijon mustard is not recommended in this sauce due to the texture it will add.
Dipping, drizzling, dunking – condiments are a delicious and simple way to make a quick dinner more flavorful.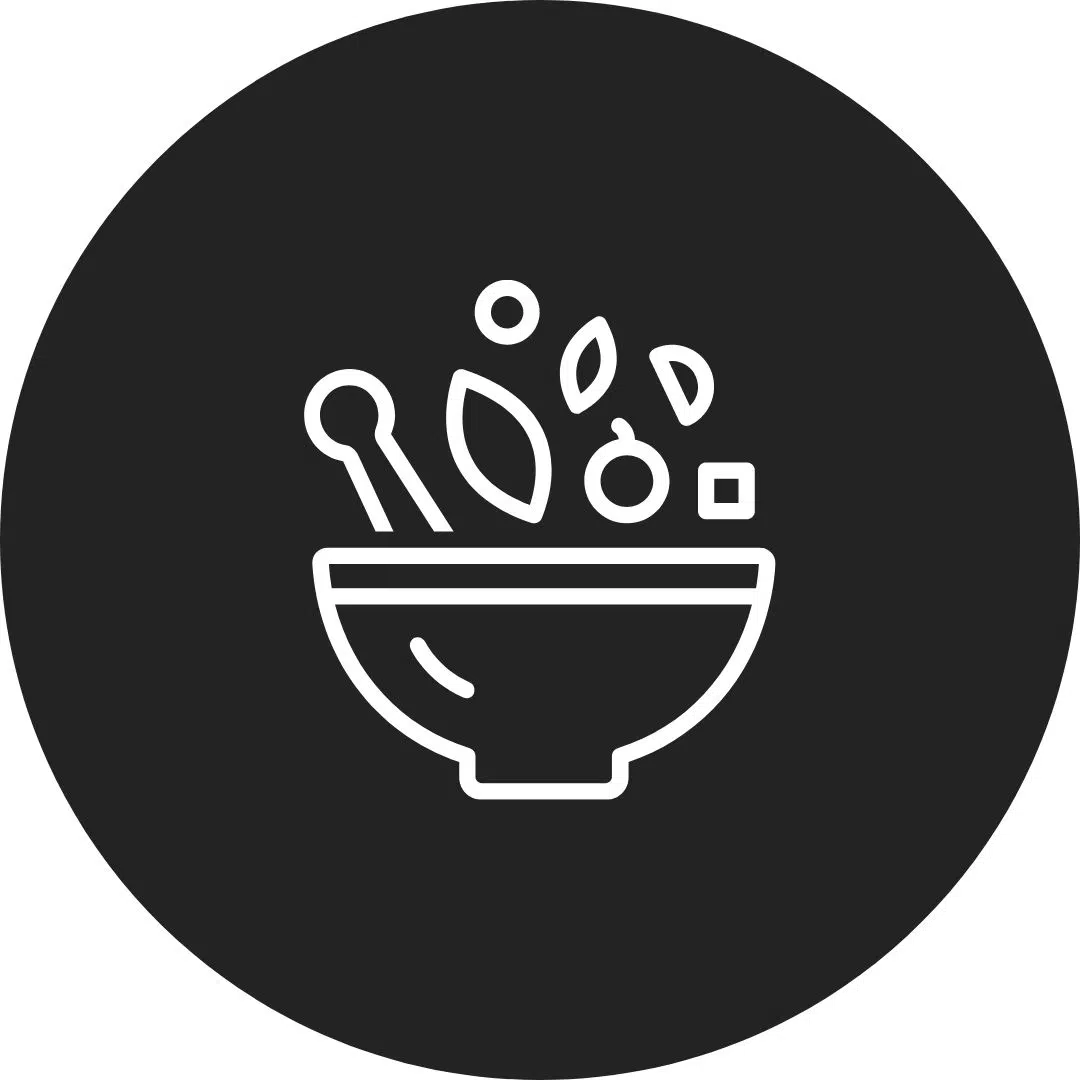 Printable Recipe